What is this?
From 25 Nov to 16 Dec 2012, we will gradually activate additional features on your new iB Secure Device to enable you to perform transactions via iBanking using a more secure authentication process called Transaction Signing.
These new features will provide greater security and convenience. They include the ability to access your account balance without an iB Secure Device, an SMS login feature and Transaction Signing, all of which are fully secure.

From 16 Dec 2012, these new features will also be implemented on your mBanking account.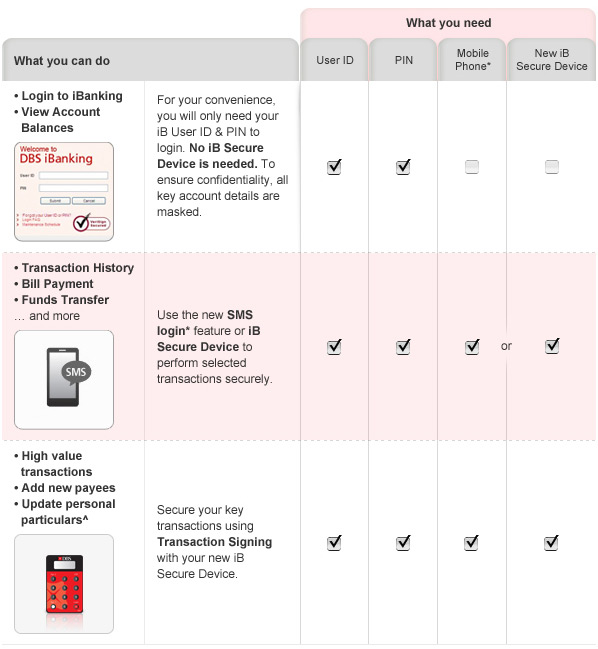 Click here to find out how to update your mobile number for iBanking OTP.