Premium Content
Building streams of passive income for the future
The Covid-19 pandemic has exposed areas that we may be vulnerable in. For instance, it was unthinkable in the past that a virus could cause the travel industry to come to a near complete standstill.
Those who had lost their jobs, been forced to take unpaid "leave", or have suffered from the adverse impact on their businesses would suddenly realise – to their dismay - that their "stable" jobs don't seem so stable now. For many, this is a wake-up call to take a hard look at their finances and consider building passive income streams.
Even if you are minimally impacted – financial-wise - during the pandemic, it still makes sense to consider multiple income streams, that will come in handy to fund your current and future retirement expenses.
Let's first understand the differences between active and passive income.
Active income refers to money you earn from performing tasks relating to your career or job and getting paid in return. Active income includes hourly wages, salaries, commissions and tips.
Passive income, on the contrary, refers to earnings from an investment, or work completed in the past, that continues to yield profits with minimal or no ongoing effort involved.
Passive income is crucial as it provides you with greater financial security and freedom. And since it does not require you to commit lots of time and energy, unlike active income, it brings about a significantly positive impact on your potential to accumulate wealth. Having passive income improves your financial resilience and stability, with the increased ability to weather financial storms. This is especially important to people in the sandwich generation. This is because they have to support both their parents and children, which results in greater financial pressure and reduced capacity to tide over unexpected financial challenges.
Passive income streams
If you are thinking of strategies to generate passive income, here are some ideas to get you started.
One way of creating a passive income is renting out a spare room in your home. But do note that for HDB flat owners, you must have a 3-room or larger flat and plan for an occupancy cap of six (which includes the permitted occupiers and yourself). In addition, each occupant must stay for a minimum period of 6 months. For private property owners, you have a permitted occupancy cap of 6 unrelated persons per property and each occupant is required to stay for a minimum duration of 3 months.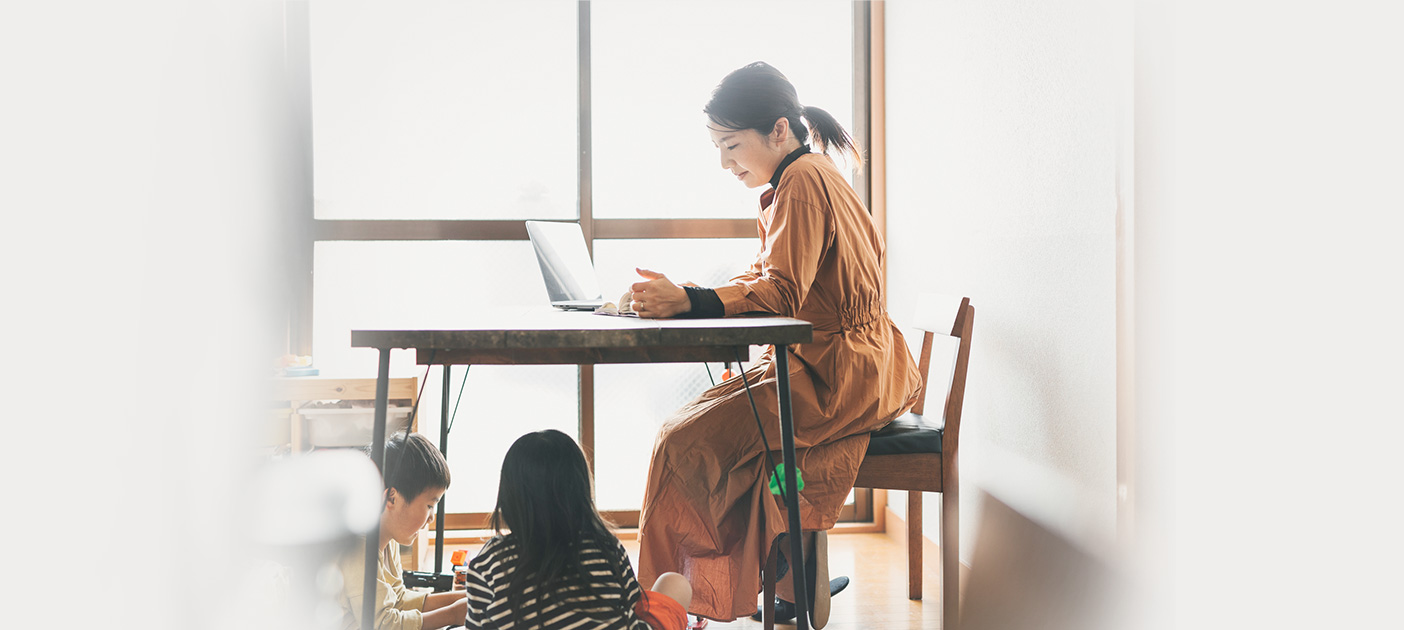 Another way of generating passive income is through affiliate marketing. This means teaming up with retailers to promote their products. You receive a commission when your website or social media account successfully promotes a retailers' product where the online visitor makes a purchase from the 3rd party affiliate.
However, as you may have noticed, renting out properties or an existing room and being an affiliate marketer may be much less accessible and require much more effort upfront before you can get the passive dollars coming in.
In comparison, a much easier way of earning passive income would be through investing. By investing, you would be able to gain passive income through capital gains and/or dividends. And as you continue to reinvest dividend gains while your stock value grows, your investments will grow through the power of compounding.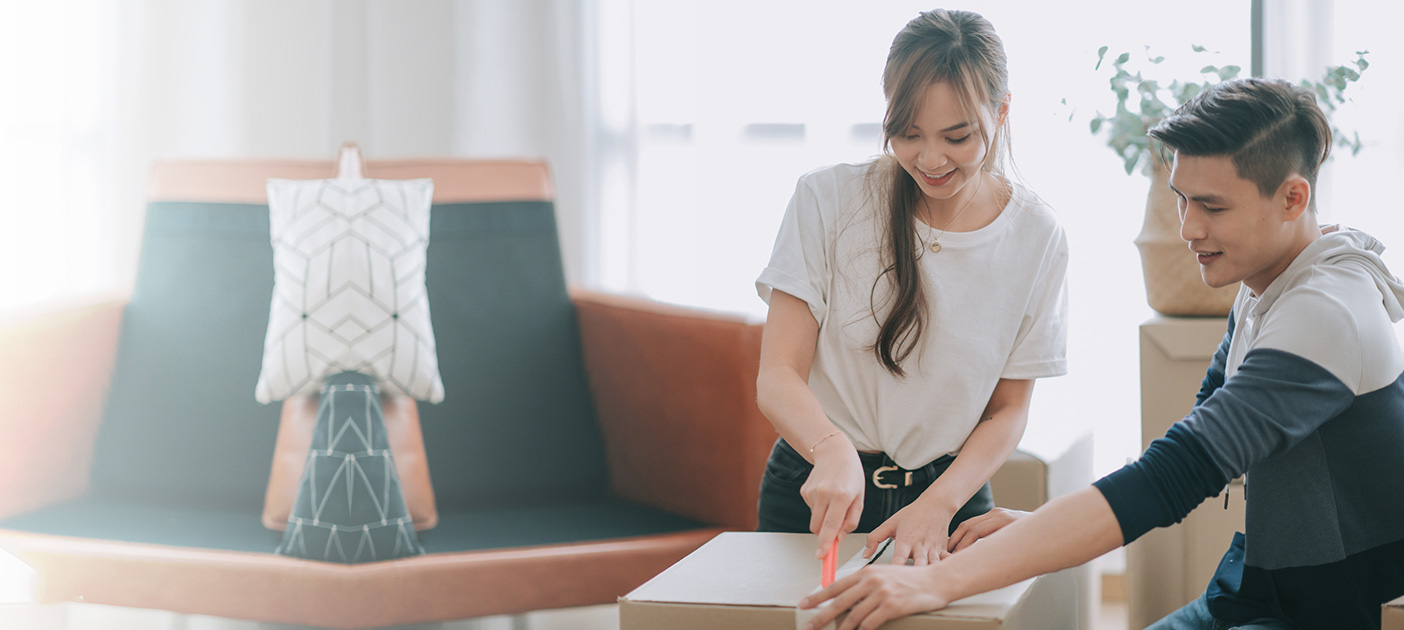 Passive Income Through Investments
Growing your money through investing is probably one of the best ways to generate passive income. From novice to experienced investors, there are different product classes that can suit your investing objectives. We'll take a look at the different investment products you can use to help you grow passive income.
If you are new to investing, it is important to understand that you should only invest excess cash after you've taken into consideration the following:
At least 3-6 months of emergency savings
Adequate insurance coverage (find out if you have sufficient coverage here)
Good grip over existing debts
It is also advisable to understand your own risk appetite and investment style.
Are you a strong believer of "high risk, high returns", or do you prefer to stay safe and preserve your capital as a main priority? By finding out your risk tolerance and how far you will go to achieve returns, you will have a better grasp over the types of investment opportunities that better suit you.
Investment Choices
Bonds
Bonds are debt securities issued by borrowers such as governments or companies looking to raise funds from the financial markets. In other words, a bond is simply a loan taken out by a company or by a government.
In exchange for the loan, the company pays a coupon amount regularly (based on predetermined intervals, usually annually or semi-annually), which represents interest payments to bondholders. The company will then return the principal on the maturity date, ending the loan.
Bonds are fixed income securities, and bond prices have an inverse relationship with interest rates. This would mean that when market interest rate rises from the date of the bond's purchase, its price will fall accordingly and vice versa. This makes bonds more attractive when interest rates are falling and less appealing when interest rates increase.
Although returns from bonds are considerably lesser than those of other investment instruments, they are generally included in an investment portfolio because they are less volatile, and hence offer greater stability and income.
If you are someone that prioritises stability over potentially large profits, you can consider placing your money in government bonds such as the Singapore Savings Bonds (SSBs). SSBs are fully backed by the Singapore Government, are flexible and can be an alternative to fixed deposits with minimal risk.
Dividend Stocks
Another way of creating an alternative income stream is to construct your own dividend-paying stock portfolio. Holding shares in companies with dividend-yielding stocks will entitle you to regular dividend payments from the firm. Since dividends are paid based on the per share of stock, the greater the number of shares you have, the higher the payout you will receive when dividends are paid.
Do note that there is a wide variety of dividend-yielding stocks that you can make use of to earn secondary sources of income. Here are 2 options you can take into consideration.
Blue-chip stocks. Blue-chip companies are usually large entities with an established reputation and are well-recognised. These firms have a long history of good financial performance, have enjoyed more stable growth, and pay stable levels of dividends. Thus blue-chip stocks are seen as relatively safer investments as compared to companies in a fast growth stage.<br/ >
Exchange Traded Funds (ETFs). If you are interested in gaining portfolio diversification in certain market segments but lack the knowledge and expertise in those areas, or if you do not have the time and energy to research on individual stocks, consider investing in ETFs instead. Many ETFs track market indices like the S&P 500 or the Straits Times Index (STI) which helps you diversify your investment portfolio with relative ease. This also helps in reducing risks associated with individual stocks, mitigating the volatility if certain stocks within an ETF fail, to a certain extent. Dividend ETFs will own a basket of dividend-paying stocks.
Reits
Another strategy to earn passive income in Singapore is through Real Estate Investment Trusts (Reits). Reits are investment vehicles that allow you to invest in income-generating real estate at a low cost. You can invest in Reits similar to how you invest in stocks, through your broker. The portfolio of income generating real estate assets includes shopping malls, offices, hotels, serviced apartments, data centres and warehouses.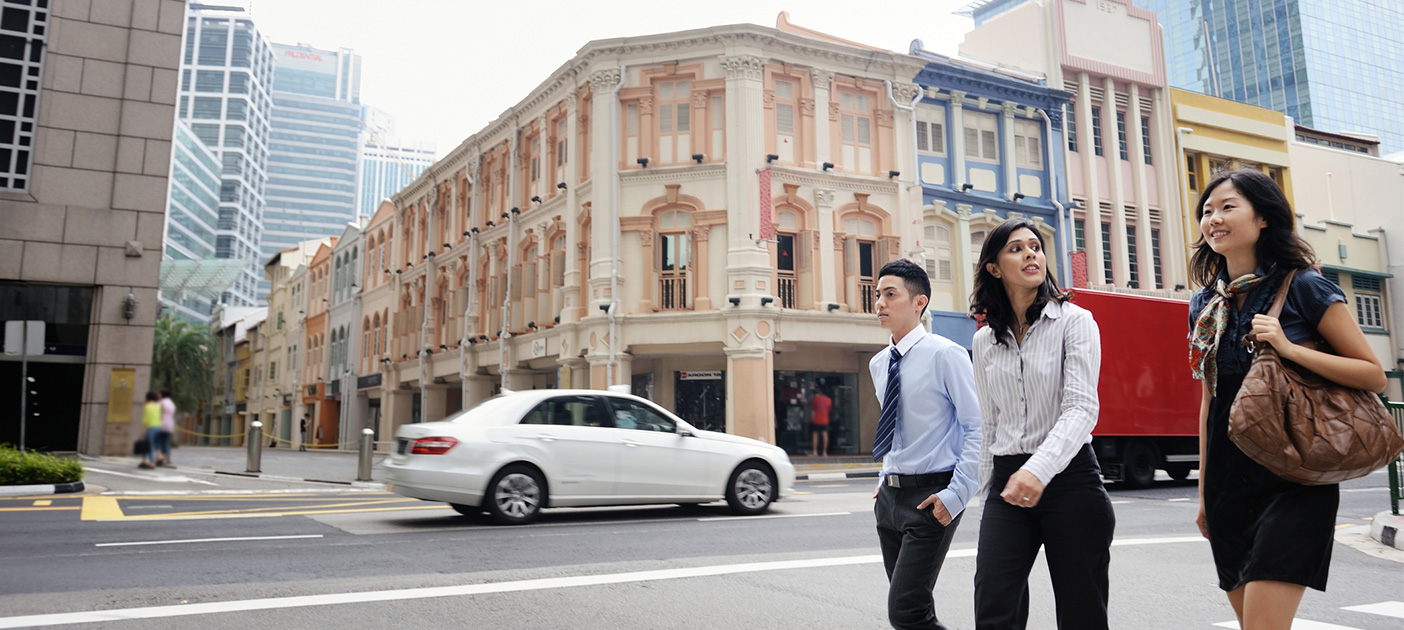 Reits pool together the investments from many investors. This makes it possible for individual investors to benefit from real estate investments which are managed by a team of professionals, commonly known as the Reit manager—without the need to purchase, manage, or finance any properties themselves. So, when you are investing in Reits, you acquire co-ownership to the properties that the Reit manages.
The revenue generated from the properties, mainly rental income, would usually be paid to investors at regular intervals (normally distributed at least twice a year) after accounting for various fees such as Reit management fees and property management fees, which makes it a good source of stable income.
Reits listed in Singapore are known as S-Reits. As S-Reits enjoy unique tax transparency in Singapore, they are required to distribute 90% of their annual taxable income to unitholders. These consistent a
nd high payouts make S-Reits very appealing as an investment, especially for those who are looking for a regular source of passive income.
Although there are many benefits to investing in Reits such as diversifying your risk and also relatively high liquidity, do note that Reit share prices can drop as property values fall. Furthermore, as a Reit is tradeable like a stock, its share price can fall with the broader stock market based on the supply and demand of its shares. So, make sure to invest with an experienced Reit manager with a proven track record.
Unit Trusts
You can also make passive income through Unit Trusts, which requires much less time and effort as compared to stocks and ETFs. A Unit Trust (also known as a collective investment scheme) is a pool of money managed collectively by professional fund manager. Your money will be pooled together with that of other investors and invested in a selected portfolio of assets to achieve the investment objectives of the Unit Trust.
Here are 3 key reasons why Unit Trusts is an attractive investment vehicle for investors.
1. Professional management
Full-time fund managers monitor your investments daily and make investment decisions, such as selection and adjustment of portfolio, based on research and analytical tools that you would normally have no access to.
2. Increased investment opportunities
As your money is pooled together with other investors, this allows the fund manager to tap into overseas markets with more ease. And since the assets under management is large, you will benefit from lower transaction costs.
3. Diversification
For the same $1,000 investment, a Unit Trust invests in a much greater pool of assets compared to buying individual stocks, so you can better spread your risks when you invest in Unit Trusts. This means that the underperformance of any particular asset in the Unit Trust is unlikely to have a major adverse impact on your overall investment.
Nonetheless, there is a wide selection of funds that cater to various appetites and each fund tends to have a certain focus. For instance, some may look at global or Asia stocks, while others focus on emerging markets, fixed income assets, commodities or sectoral themes. It is prudent to consider your personal risk appetite and preference when making a choice.
You can invest in Unit Trusts using either cash, CPF, or Supplementary Retirement Scheme (SRS) monies. This gives you the flexibility to manage the cash you have at hand while allowing you to invest with your savings in government schemes.
Robo-advisor
Alternatively, novice investors can embark on their investing journey through robo-advisors. In the last few years, robo-investing has become increasingly popular.
Robo-advisors are digital platforms that provide automated, algorithm-driven investment services with minimal human intervention.
They typically provide a fixed set of managed portfolios that cater to investors with a broad range of risk appetite. The underlying instruments include ETFs, unit trusts and index funds.
An example of a robo-advisory platform is the DBS digiPortfolio that requires a minimum investment amount of $1,000 and has a low investment fee of 0.75% per year. However, the DBS digiPortfolio is different from typical robo-advisors as it adopts a hybrid investing approach where the analysis of funds is done by the DBS Investment Team while the transactions and processes such as back-testing, rebalancing, and monitoring are automated. This brings the insights, advice, and human touch from portfolio managers, and fuses it with the speed of tech, delivering scale and efficiency.
Building your passive income streams step-by-step
To start your journey on building a passive income portfolio, here are some tips:
Kickstart your journey by investing a small portion of your monthly salary in a passive income portfolio. Save and invest in your portfolio consistently to reap the rewards.
As you receive earnings from your passive income streams and when you receive any annual bonuses, invest them in addition to your monthly contributions. Gradually increase your investments in these passive income streams and further diversify your portfolio.
Continue picking up relevant investment skills as it will increase your confidence as you progress.
If you are excited to build your passive income portfolio after reading this, and are considering suitable products for investment newbies, check out a Regular Savings Plan such as the DBS Invest-Saver. Such a plan adopts the dollar-cost averaging approach where you invest a fixed amount at regular intervals over a sustained period.
This strategy will result in lowering the average investment cost as you will be buying more units when prices are low and fewer when prices are high. At the same time, you avoid the potential pitfalls of timing the market.
Growing wealth through your Central Provident Fund (CPF)
Alternatively, if you are still cautious of the risks that investing in the abovementioned investment choices brings, consider topping up your CPF accounts. If you are a CPF member below age 55, you enjoy up to 5% interest on the first $60,000 of your combined CPF savings. With the effect of compounding, your CPF savings will grow exponentially and the longer you allow the top-ups to compound, the larger the amount becomes. Furthermore, you get to potentially enjoy a tax relief of up to $8,000 per annum.
You can also consider transferring your excess Ordinary Account (OA) savings to your Special Account (SA) to enjoy a higher interest rate of up to 5% in your SA compared to up to 3.5% in your OA, if you are below age 55.
Since CPF monies are guaranteed by the Government, this assures you that your CPF savings will be protected regardless of financial market conditions. But do be aware that you will not be able to withdraw your SA savings until age 55 under certain conditions.
Eligible CPF members can receive monthly payouts for life from the national annuity CPF LIFE scheme from age 65. So the more you contribute to your CPF accounts, the higher these payouts will be. For many, CPF LIFE payouts are an important source of passive income.
Check out DBS NAV Planner to analyse your real-time financial health. The best part is, it's fuss-free – we automatically work out your money flows and provide money tips.



Disclaimers and Important Notice
This article is meant for information only and should not be relied upon as financial advice. Before making any decision to buy, sell or hold any investment or insurance product, you should seek advice from a financial adviser regarding its suitability.

All investments come with risks and you can lose money on your investment. Invest only if you understand and can monitor your investment. Diversify your investments and avoid investing a large portion of your money in a single product issuer.
Disclaimer for Investment and Life Insurance Products
Purchase our content package to unlock this article and more premium resources: