Premium Content
Financial planning with your CPF
The Central Provident Fund (CPF) is a key pillar of Singapore's social security system and serves to meet our retirement, housing and healthcare needs. While many Singaporeans and Permanent Residents (PR) may know it as a mandatory savings account that provides higher than average interest rates, there are still many ways in which we can maximise its benefits for ourselves and our family members.right type of insurance according to your needs; and there could even be advantages when you start young! Here's help to finding out more about your protection needs.
What is CPF and how does it work?
Besides enabling Singapore citizens and PRs to set aside compulsory savings for their retirement, the CPF addresses other aspects like healthcare, home ownership, family protection and asset enhancement.

When you work, a portion of your monthly wage will go into your CPF accounts. Your employer will also make monthly CPF contributions to your accounts.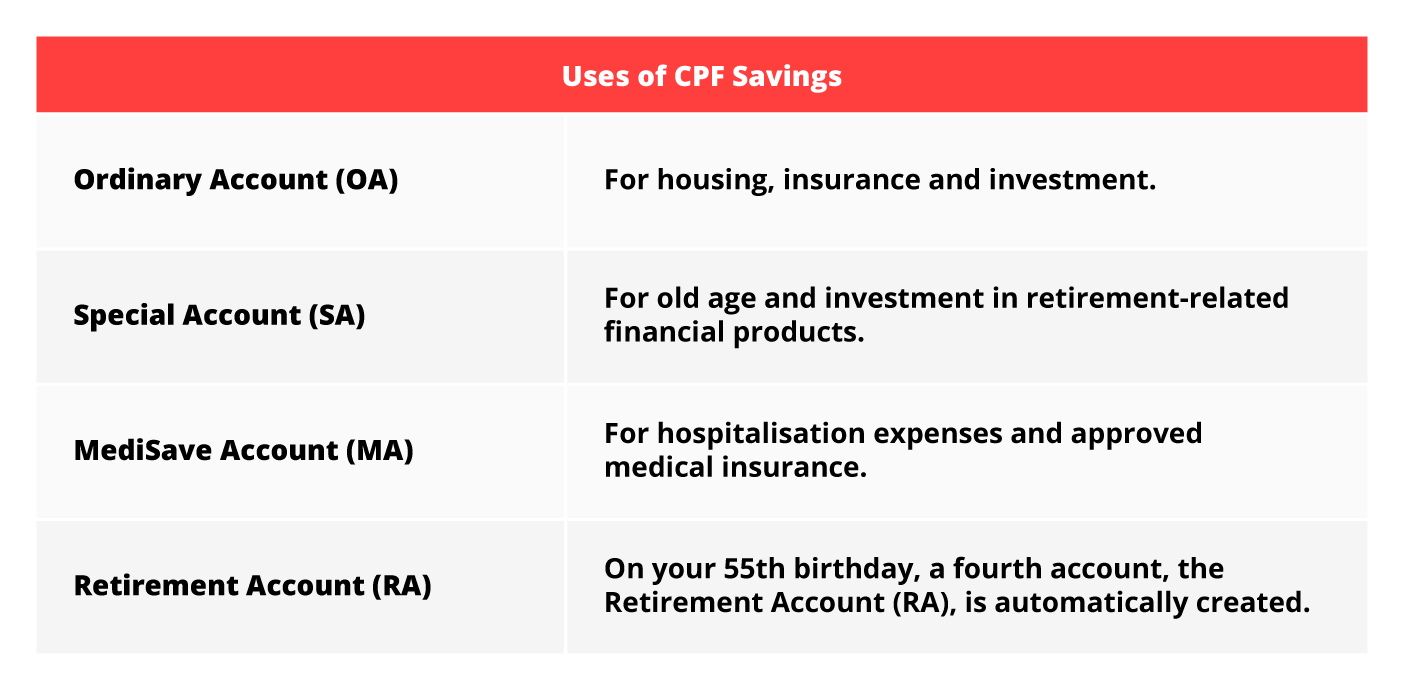 Beyond acting as a savings account, there are several ways to optimise your CPF to better plan your finances and that of your family.


1. CPF Retirement Sum Topping-up Scheme (RSTU)
Through the RSTU Scheme, CPF members can top up their CPF accounts to build up their retirement savings. You can top up via CPF transfer or cash to your own and/or your loved ones' Special Account (SA) (for recipients below age 55) up to the current Full Retirement Sum (FRS), or Retirement Accounts (RA) (for recipients aged 55 and above), up to the current Enhanced Retirement Sum (ERS).

There are several benefits to topping up your CPF accounts:
Enjoy tax relief with your voluntary cash top-up to SA or RA
CPF savings grow faster with higher interest rates
Helps to build up your retirement savings
You can enjoy tax relief of up to $8,000 per calendar year if you are topping up for yourself and additional tax relief of up to $8,000 if you are topping up for your parents, parents-in-law, grandparents, grandparents-in-law, spouse and siblings.

The CPF topping-up scheme is a great first step to help you and your ageing parents build up their retirement savings. Simply set aside an amount you can afford for yourself and your parents and make the top-up at the start of the year to let the interest compound!
2. Use your CPF funds wisely for home-financing needs
When buying a house, the funds in your CPF Ordinary Account (OA) can be deployed for your home financing needs - pay for the down payment, legal fees and stamp duty, as well as service your home loan repayments.

Many of us might find home ownership impossible without the use of our CPF for certain aspects of home financing. Yet, using our CPF savings comes with an opportunity cost - the more CPF savings you use, the less you have for your retirement. What's more, you would be required to repay the accrued interest on the CPF amount you have used when you sell your house later.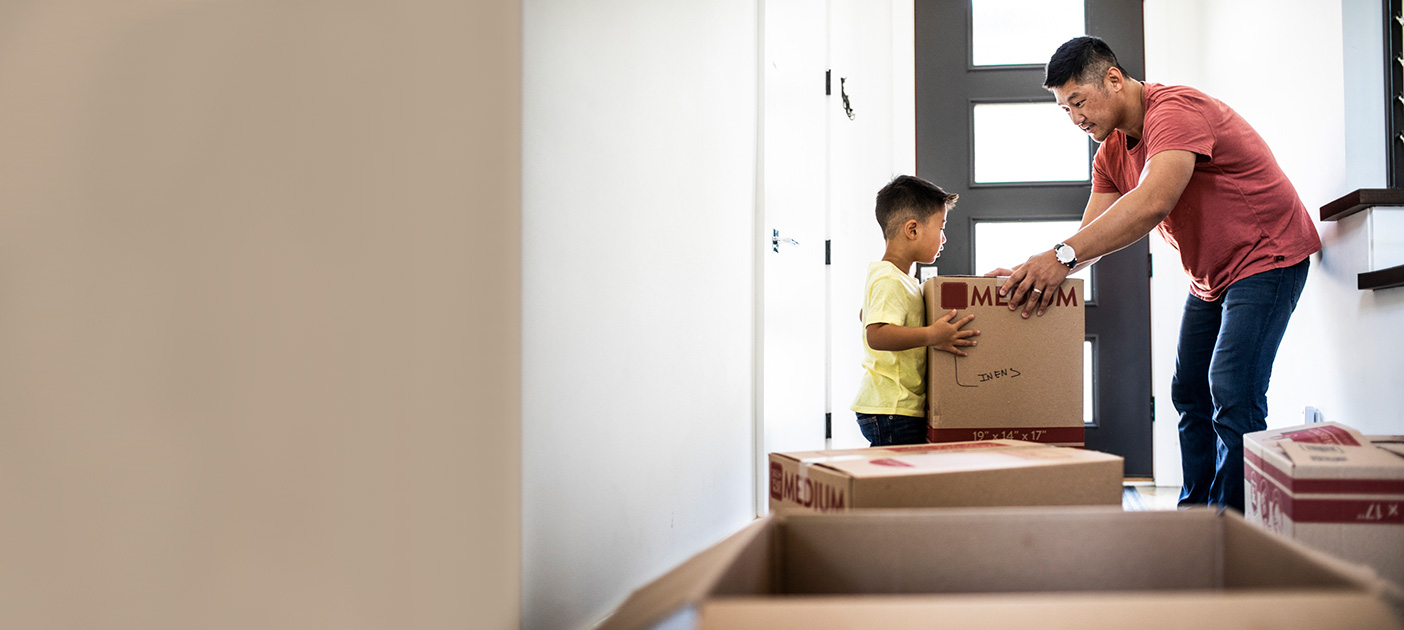 CPF members earn interest rates of up to 3.5% per annum (pa) on their OA monies. If these savings are not needed to finance the monthly home loan repayment, you could transfer them to your SA where you can earn up to 5% pa on interest. Thus, if you can afford to, make your monthly home loan repayments in cash instead of using your CPF monies.

If you have spare cash, consider repaying the amount you have used for your home financing needs via the CPF Voluntary Housing Refund scheme. You can refund any amount, capped at the full principal amount you have withdrawn for the property with the accrued interest. This helps to reduce the amount you need to refund to your CPF when selling your home while growing your CPF savings
3. Using your CPF to pay for insurance policies
Your CPF funds can be used to pay the premiums of certain insurance policies. These are:
You can pay for your MediShield Life premiums fully using the CPF savings in your MediSave Account (MA). For those with IPs, there are Additional Withdrawal Limits (AWLs) to enable Singaporeans to use their MA, up to a cap to pay the additional premium for the private insurance component of IPs. The AWLs apply on top of the amount of MA savings used for MediShield Life premiums:
$300 if you are 40 years old or younger on your next birthday.
$600 if you are 41 to 70 years old on your next birthday.
$900 if you are 71 years or older on your next birthday
Long-term Care Insurance – CareShield Life/ ElderShield
Both ElderShield and CareShield Life are long-term care insurance that offer basic financial protection for Singaporeans and PRs in the event of severe disability. ElderShield was replaced by CareShield Life in 2020. The latter would be universal and mandatory for all Singaporeans and PRs born in 1980 or later. This is to ensure that everyone would have access to basic protection for long-term care needs. Premiums for both Careshield Life and ElderShield can be fully paid via MediSave, if you have sufficient funds in your MA.
Dependants' Protection Scheme (DPS) is an opt-out term insurance scheme where CPF members are automatically included if they are a Singapore Citizen or PR, between ages 16 and 65. The premium payable is shown in the table below: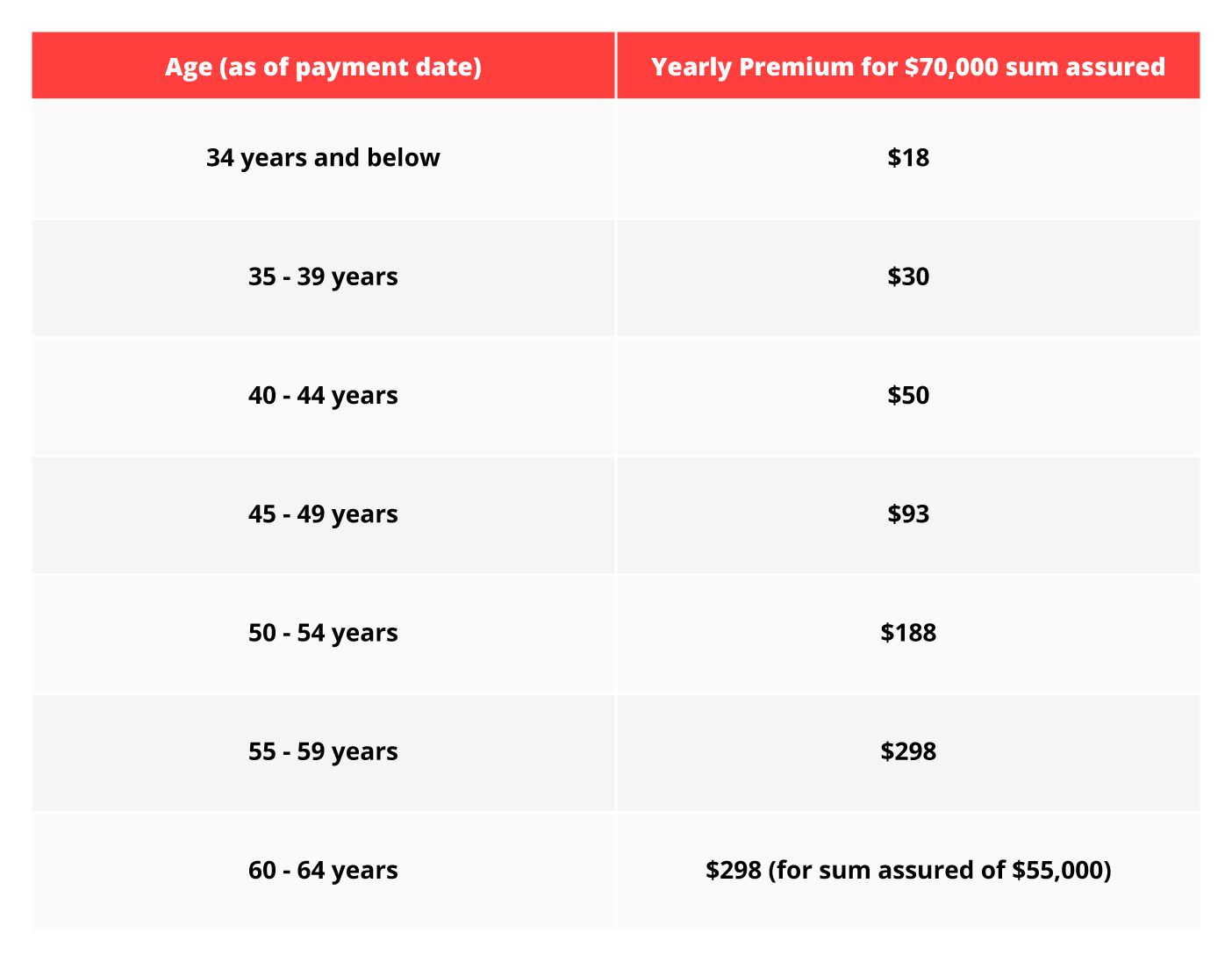 Source: CPF Board

If you are using your CPF savings for the premium, the premium will first be deducted from your OA and then the SA if there is insufficient savings in the former.
Mortgage Insurance – Home Protection Scheme (HPS)
The HPS is a mortgage-reducing insurance that protects against CPF members losing their HDB flat in the event of death, terminal illness or total permanent disability. The HPS insures members up to age 65 or until the housing loans are paid up, whichever is earlier. The annual premium will be deducted automatically from your OA to renew your cover.
4. Using your CPF for investments
You can use the funds in your CPF-OA and CPF-SA for investments. To do this, you'd need to have more than $20,000 in your OA and more than $40,000 in your SA. You also need to open a CPF Investment Account, which you can open with DBS.

Generally, you can use money in your OA and SA to invest in
Unit trusts
Investment-linked products
Annuities
Endowment plans
Exchange-Traded Funds
Note that you can only invest up to 35% and 10% of your investible savings in stock and gold respectively for CPFIS-OA.

Another important caveat is that when you sell your investments, the money goes back into your CPF Investment Account as the purpose of investing is to grow your savings for retirement.

The money sitting in your CPF earns you the following interest rates: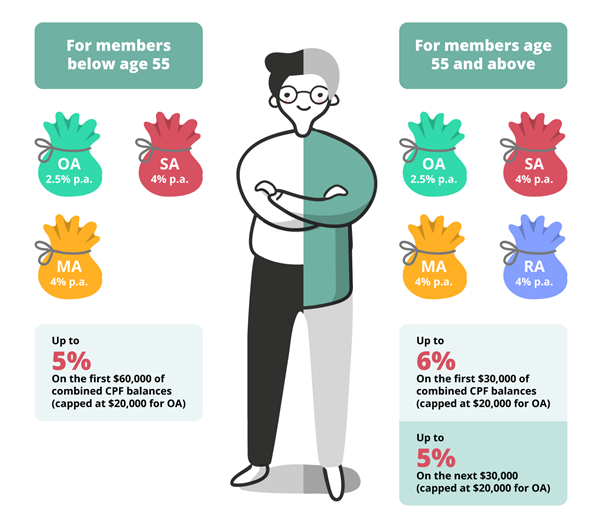 Source: CPF Board, as of May 2022

* An extra 1% bonus interest rate is given on the first $60,000 (capped at $20,000 for OA).
* For those 55 years an up, there is an extra 1% interest rate on the first $30,000 (capped at $20,000 for OA)
You invest in investment products that can give you returns that are higher than the risk-free interest rates given by CPF Board
You should invest in investment products that suit your risk appetite and investment horizon
5. CPF for education
Do you know that your CPF can be used to pay for education as well? The CPF Education Loan Scheme allows CPF members to use monies in their CPF-OA to pay for your own tertiary tuition fees, or those of your children or spouse. However, there are eligibility criteria to fulfil:
The available withdrawal limit is either 40% of your accumulated OA savings or your remaining OA balance, whichever is lower.
If you're 55 years or older, you need to set aside the FRS in your RA before you can use the remaining savings in the OA up to the AWL.
Only approved full-time subsidised courses conducted locally at approved educational institutions, are covered by the CPF Education Loan Scheme.
Note that the interest of the CPF Education Loan will be pegged to the prevailing interest rate for OA and that the interest will start to accrue from the time CPF savings are withdrawn from the member's OA. Interest is calculated monthly and compounded on a yearly basis. visual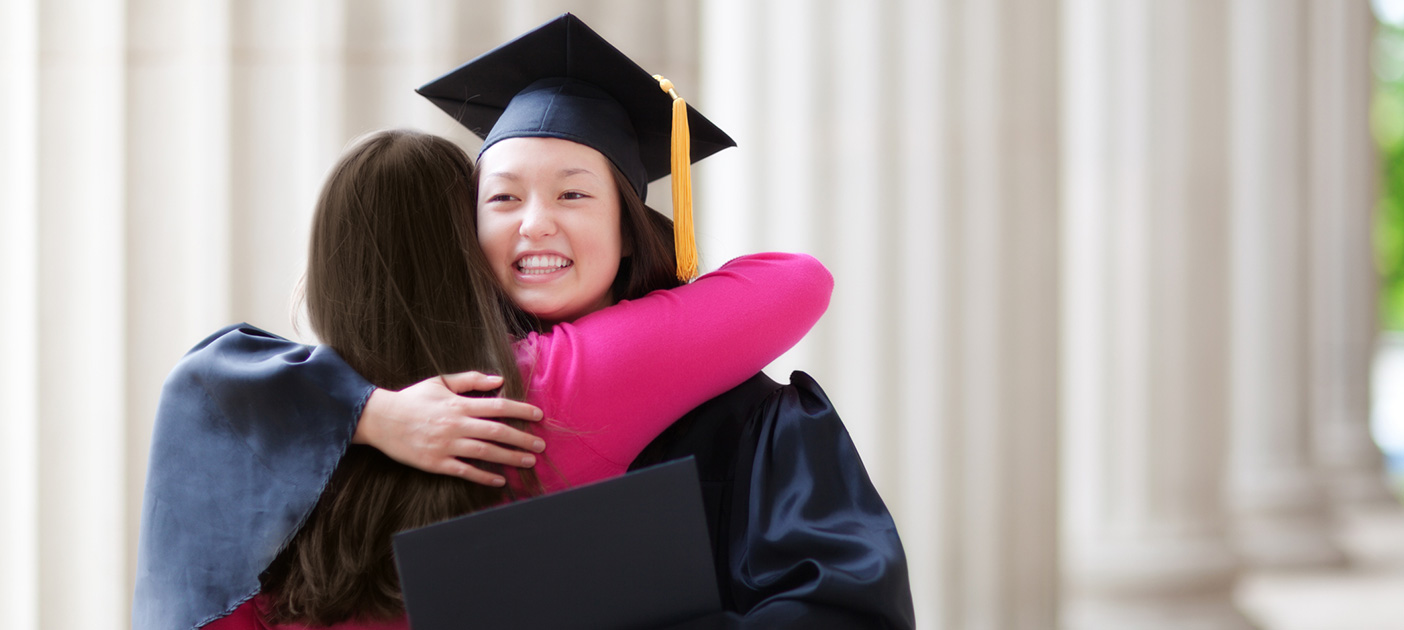 As such, it might be a better option to use the MOE Tuition Fee Loan (TFL) instead as the TFL is interest-free during the course of study. This means that if you repay the loan fully right after graduation, the loan will be interest-free.

On the other hand, if you use the CPF Education Loan instead, interest starts to accrue from the time the savings are withdrawn to pay the educational institutions.

Another reason why TFL is a better option is because the TFL repayment and interest can be suspended in periods of economic downturn. For example, MOE suspended the TFL repayment and interest from 1 June 2020 to 30 September 2021 to support households affected by Covid-19.
6. CPF for Retirement - CPF LIFE Scheme
The CPF Lifelong Income for The Elderly (CPF LIFE) Scheme is a national annuity scheme that provides monthly retirement payouts for as long as you live.

There are 3 CPF LIFE plans to cater to different retirement needs – Basic plan, Standard plan and Escalating plan.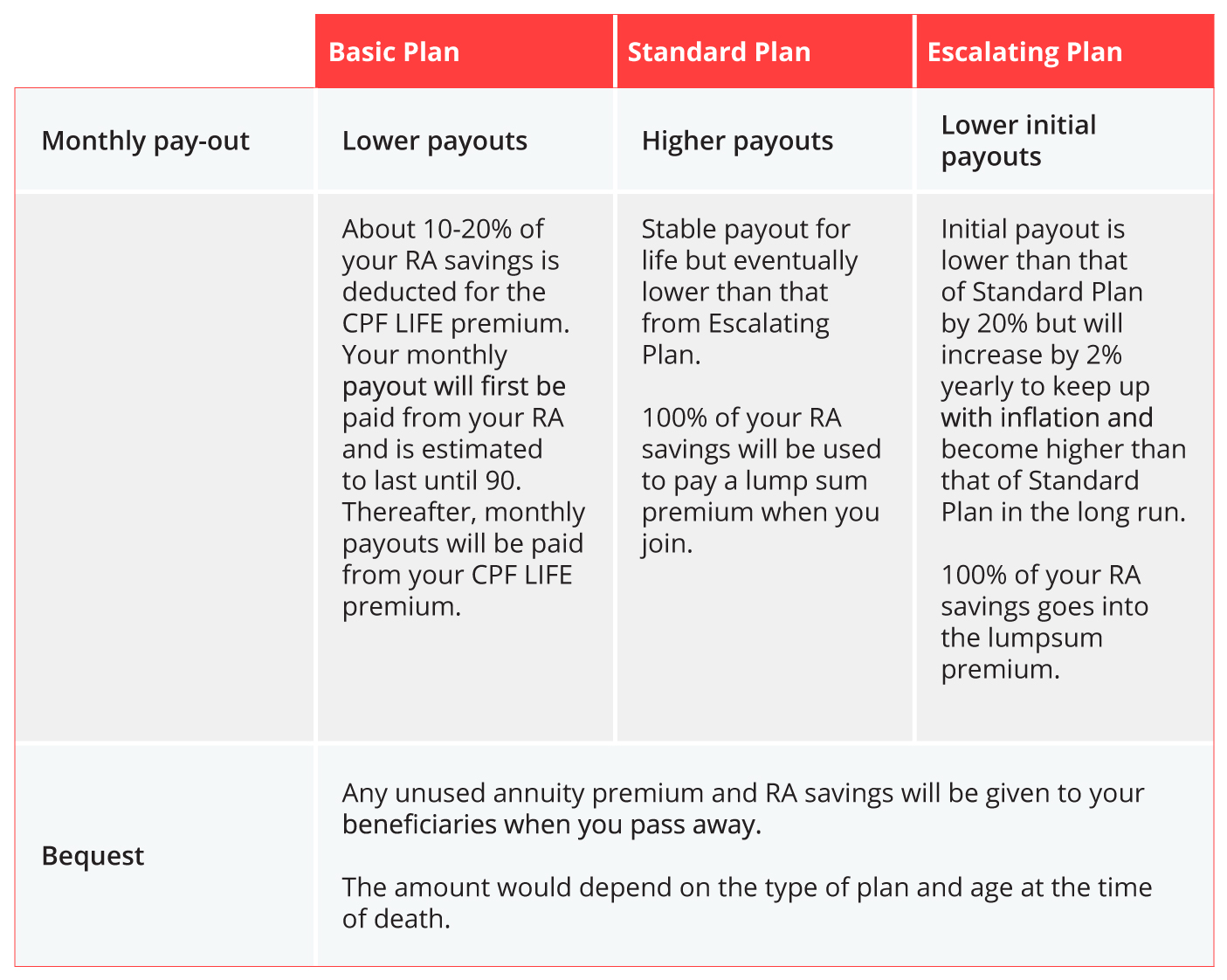 All three plans will give a payout for as long as you live, although the payout and bequest amounts will be different. The key to choosing a suitable plan is to work out how much you'd need during retirement. Other considerations include how much bequest you will like your beneficiaries to have, and how long you think you can live.

There are 2 ways for you to increase your CPF LIFE payouts – 1) by topping up your RA, or 2) by deferring the start of your payouts.
The amount of payouts you receive every month depends on the retirement sum you have when you join the CPF LIFE scheme. You can increase your payouts by making use of the RSTU Scheme to top up your SA (for recipients below age 55) or RA (for recipients aged 55 and above).

The money in your combined CPF accounts allows you to earn interest of up to 6% per year if you are age 55 and above. While savings in your SA and RA earn a base interest of 4%, the Government pays extra interest on the first $60,000 of your combined balances (capped at $20,000 for OA. Please refer to the details on extra interest in the table below.

Defer your CPF LIFE payouts
If you prefer to continue working after your retirement age or do not need your payouts yet, you have the option of deferring them up to age 70. This allows your CPF LIFE payouts to grow by up to 7% for each year deferred.

This will give you up to 35% increase in payouts as your CPF savings will accumulate more interest. The latest age you can start your payouts is 70, after which they will automatically begin.

You will always get back at least the amount of money that you put into CPF LIFE. If you pass away before your premium is used up, the balance will be given to your beneficiaries.

Find out more about CPF LIFE here.
7. Legacy Planning with CPF
Many misunderstand that legacy planning is only for the rich. Whether you are a millionaire or not, it's important to have things set in place while you are in control of your finances and have a lucid mind.

You'll feel better knowing that you have done what you can to ensure that your loved ones will be cared for. Estate planning is about setting out how you want your estate (or your assets) to be managed and transferred.

There are 6 common estate planning tools in Singapore, and they are: Will, CPF nomination, insurance nomination, Lasting Power of Attorney, Trust, Advance Medical Directive.

You can find out more about estate planning here.

Your CPF savings cannot be distributed via a Will, which is why it is important to make a CPF nomination. Furthermore, you will likely have specific people or charities that you want to bequeath your CPF savings to. In addition, there's lesser administrative delay, and your estate can avoid paying a fee to the Public Trustee's Office for administering un-nominated CPF money.

To make a nomination, simply fill in a CPF nomination form and submit it online, or in person at any CPF Service Centre.

If you do not have a CPF nomination, your savings will be distributed according to Singapore's intestacy Laws (or Islamic inheritance law). Here's what it could look like: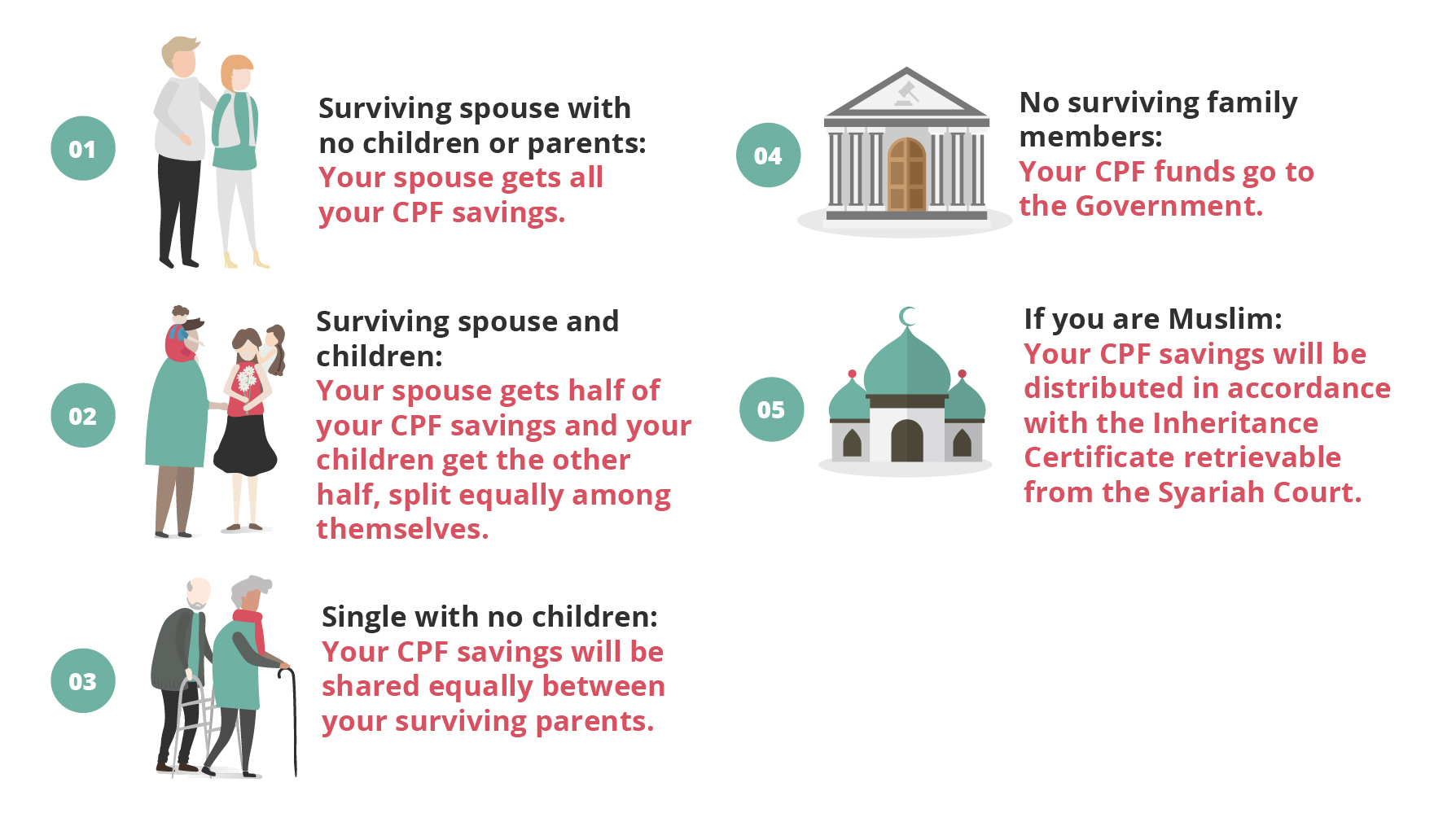 When making a CPF nomination, the key decisions include things like:
Who to distribute your CPF savings to;
In what proportion; and
How your beneficiaries should receive the funds (known as the Nomination Payment Options):

Default setting: One-time cash payout.
By default, your beneficiaries will receive the CPF funds in cash, through cheque or GIRO. The funds will be paid at one go.
Via CPF account
If you opt for the Enhanced Nomination Scheme (ENS), your beneficiaries receive your CPF funds via their own CPF accounts.
Monthly payouts
If you have children with special needs, consider opting for the Special Needs Savings Scheme (SNSS), which pays out the CPF savings every month.
Do review your CPF nomination regularly, especially when your life status changes. For instance, getting married invalidates the CPF nomination that you made while you were single. However, getting divorced has no effect on the validity of the CPF nomination as you may still wish to provide for your former spouse and children.

You can update your CPF nomination at any time, so long as you have the mental capacity to do so. Here are some reasons to make a new CPF nomination:
One of your nominees passes away
You get married, divorced or remarried
You have children after your nomination was made
You wish to add a new nominee
Isn't the CPF a helpful tool for your finances? Now supercharged by SGFinDex, DBS NAV Planner can consolidate all your financial information from CPF, HDB, IRAS and other banks to give you a holistic view of your financial health and empowers you with personalised insights and tips. By doing so, you can make better, informed financial decisions not just for a day, a month or a year – but as you go through life.
Check out DBS NAV Planner to analyse your real-time financial health. The best part is, it's fuss-free – we automatically work out your money flows and provide money tips.



Disclaimers and Important Notice
This article is meant for information only and should not be relied upon as financial advice. Before making any decision to buy, sell or hold any investment or insurance product, you should seek advice from a financial adviser regarding its suitability
Purchase our content package to unlock this article and more premium resources: