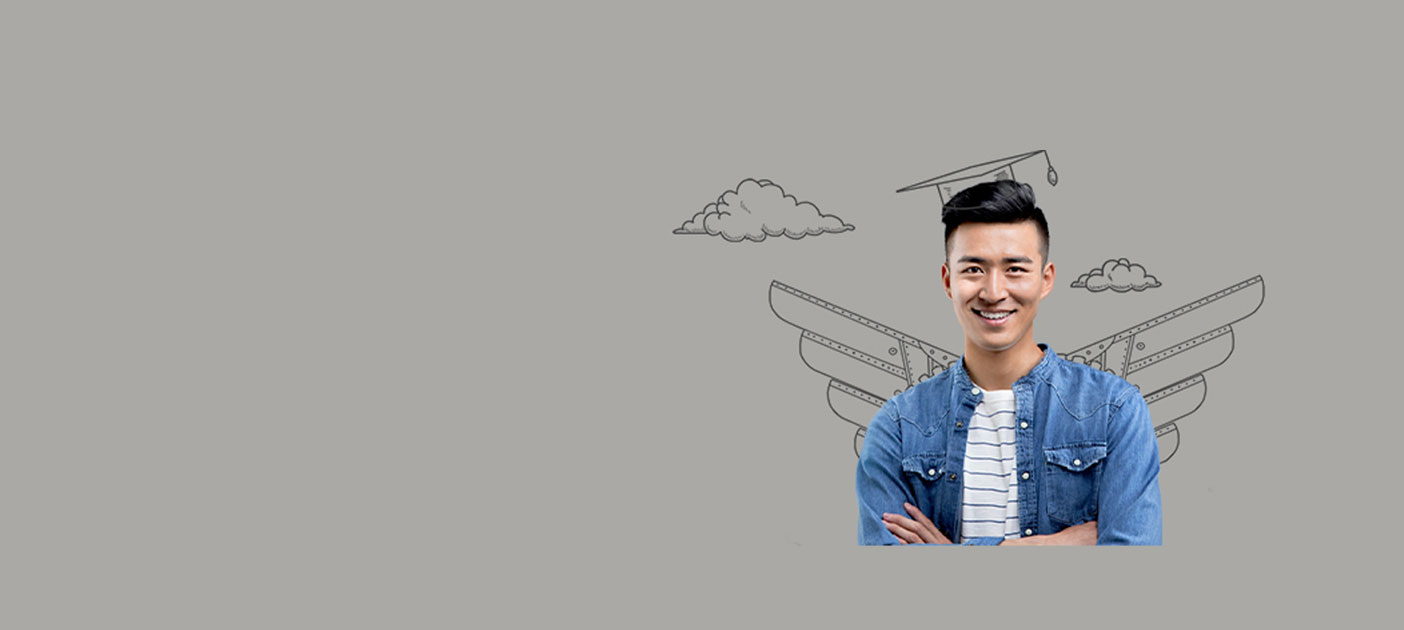 About FLY
Bringing you closer to your financial goals, FLY (Financial Literacy for You) is a collaboration between DBS and SGX to put financial education and resources at your fingertips. Get exclusive access to interactive investment events and a treasury of materials to enrich your investment knowledge to help you along your investing journey. This collaboration also aims to provide insights and tips, including basic investment techniques and strategies, to get investors started on their financial planning to achieve their dreams, be it short or long-term.
Access to FLY events and materials:
Upcoming Events
Details
Webinar: Realising the Value of Stocks
Date: Thu, 02 May 2019
Time: 12:30pm - 01:30pm

Webinar: Trend Trading for Beginners
Date: Tue, 04 Jun 19
Time: 12:30pm - 01:30pm

 
Getting Started
Learn about everything you need to know to get started on your investing journey, to make your money work harder for you.
All financial goals are possible when you manage your money the right way. Browse an extensive library of articles or view e-tutorials to understand the basics of creating your own portfolio to help achieve your financial goals. You can also join upcoming events to meet like-minded individuals like yourself and get up close and personal with a panel of experts. Start your path to financial independence today.
Programmes
Details
Webinar: Thematic Investing
Date: Wed, 07 Aug 19
Time: 12:30pm - 01:15pm

Seminar: A Guide to Creating A Dividend Portfolio
Date: Fri, 06 Sep 19
Time: 07:00pm – 09:00pm

Course: Create A Dividend Portfolio for Regular Income
Date: Sat, 28 Sep 19
Time: 10:00am – 05:00pm

e-tutorials: Basics of Trading and Investing
a. Market Basics
b. Stock Market Basics
c. Diversifying Your Portfolio

 
Beyond the Classroom for the Newly Minted
One is never too young to start investing.
If you're still a student or a newly graduated individual, these materials have been specially curated to guide you on your journey towards your first financial goal. Embark on your road to financial freedom early while in school, or as a first jobber and put a portion of your savings to work harder for you. Learn the ABCs of budgeting and plan for your next treat – whether it's the island holiday, or a luxury splurge! Take the first step to investing with your maiden investment trade.
Programmes
Details
Webinar: Trend Trading for Beginners
Date: Tue, 04 Jun 19
Time: 12:30pm - 01:30pm

e-tutorials: Making Your First Trade
a. The Math Behind Trading
b. Money Management Rule
c. How to Place Orders

 
Ladies First
"Men just don't get it" - as women become wealthier, our financial priorities and needs may or will differ from men. We're excellent at finding bargains when we are shopping, so why not put the same skills to use when looking out for value through investments.
Know what are the different types of investments that are available out there and how they can be customised to suit your own investing style.
Programmes
Details
Webinar: Understanding the Impact of Erosion
Date: Wed, 04 Sep 19
Time: 12:30pm - 01:15pm

e-tutorials: The ABCs of Stock Valuation
a. Finding Value in Stocks
b. Reading Financial Statements
c. Financial Ratio Shortcuts

 
Go for Gold
Future-proof yourself by preparing early for your golden years.
How much do you need in order to retire? The earlier you begin planning for your retirement, the faster you are likely to reach your goals. Find out how you can compound your returns over time. Take small steps today, and discover how you can step up your game towards financial independence. Check out the articles or view the e-tutorials to increase your financial knowledge a little at a time.
Programmes
Details
Seminar: Building Your Retirement Fund Through Stock Investment
Date: Fri, 07 Jun 19
Time: 07:00pm - 09:00pm

Course: Building Your Retirement Portfolio – How to Start Safe, Invest Smart and Sleep Well
Date: Sat, 29 Jun 19
Time: 10:00am - 05:00pm

Webinar: Preference Shares & Bond Investing
Date: Wed, 03 Jul 19
Time: 12:30pm - 01:15pm

e-tutorials: Behavioral Analysis & Market Timing
a. Basics of Market Timing
b. Identifying Market Trends
c. Support and Resistance

Jointly brought to you by:


Thank you. Your feedback will help us serve you better.
Was this information useful?
That's great to hear. Anything you'd like to add?
We're sorry to hear that. How can we do better?
Enter only letters, numbers or @!$&-/()',.