Check Cash Upfront Balances
Check your available balance in your DBS Vickers Cash Upfront Account before requesting for a funds withdrawal or placing another trade.

Part of: Guides > Your Guide to DBS Vickers Online Trading Account

How to check your DBS Vickers Cash Upfront account balances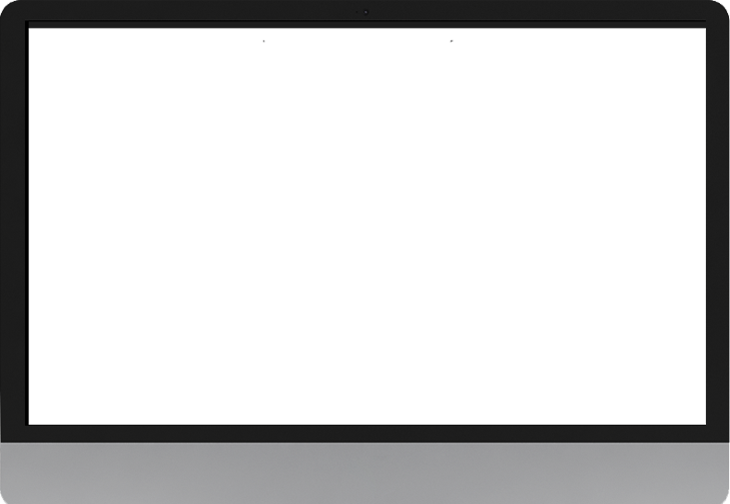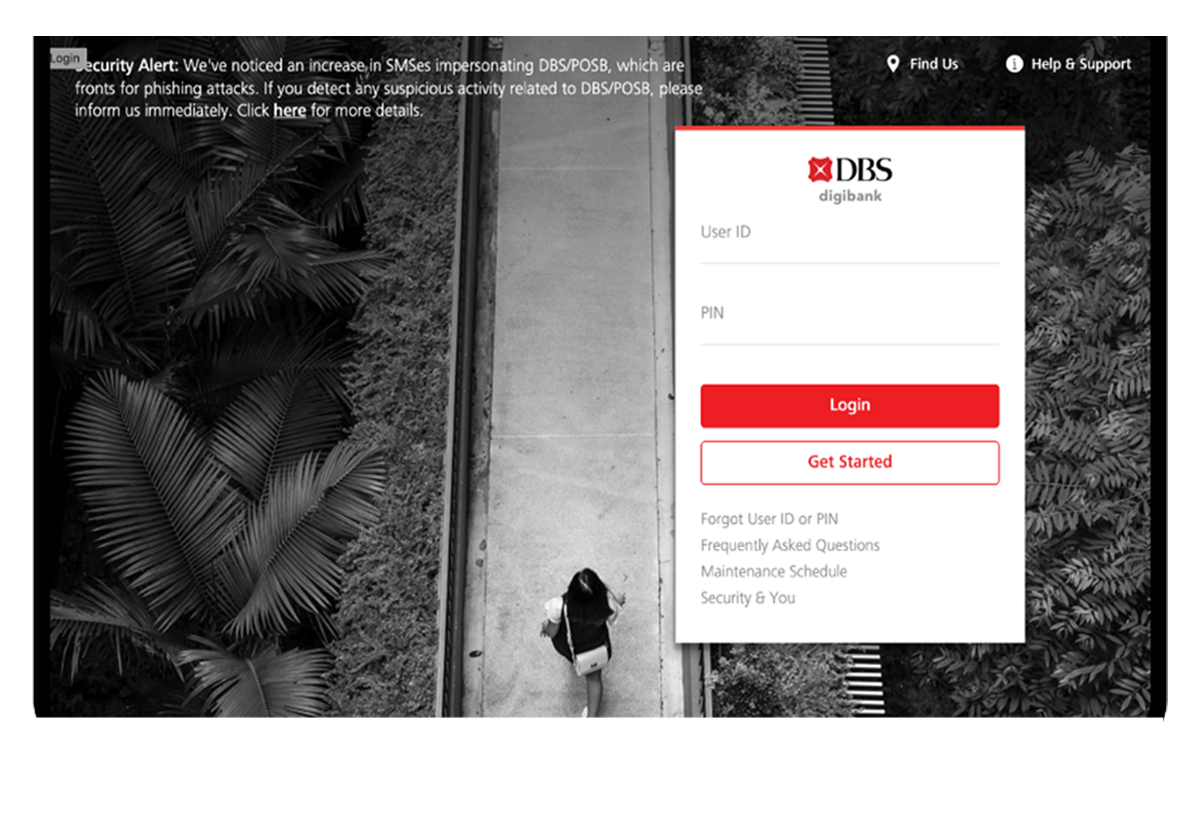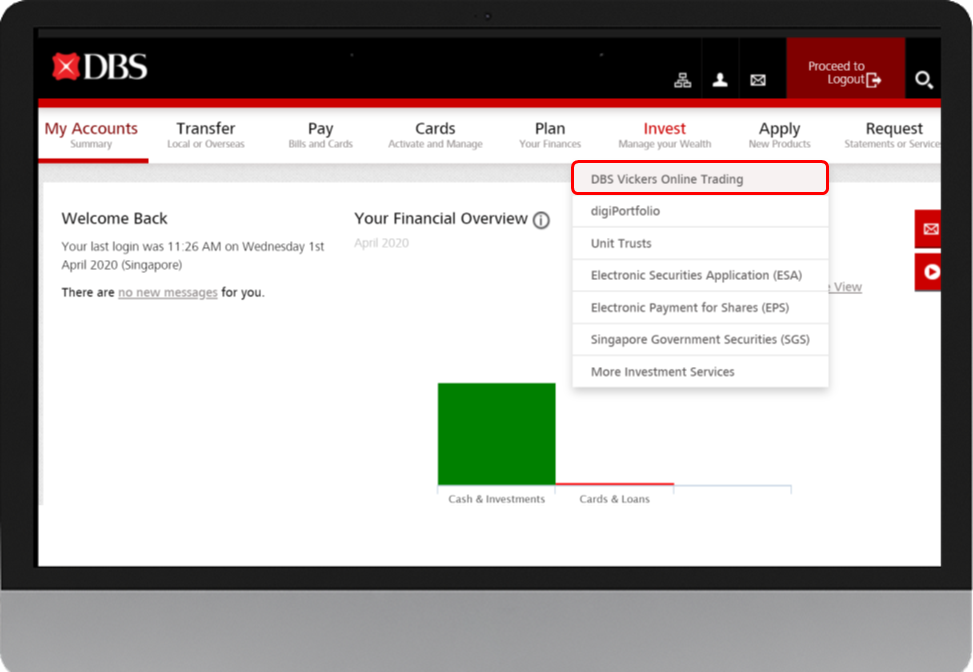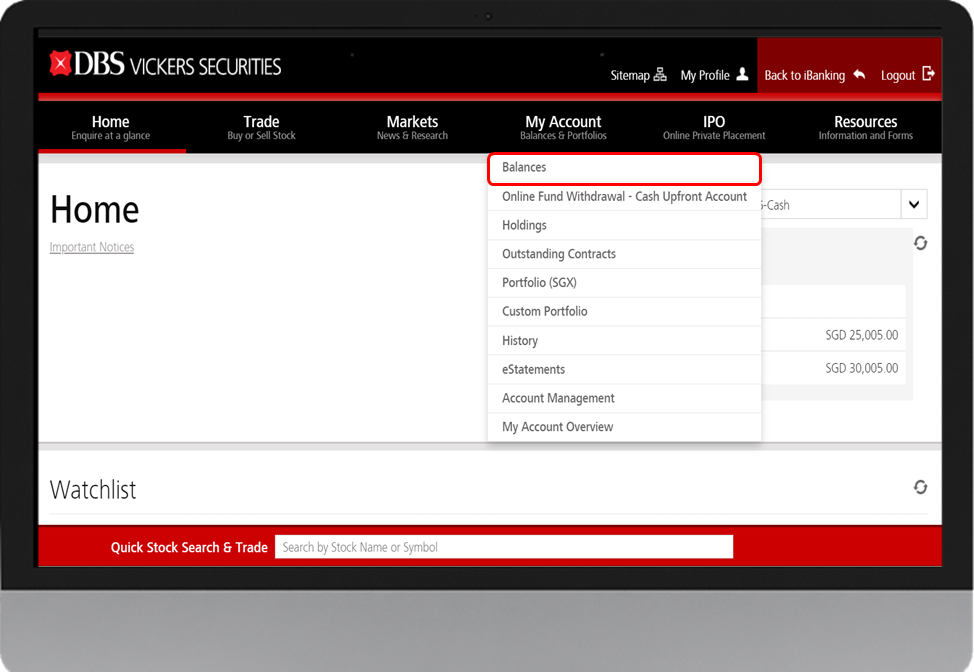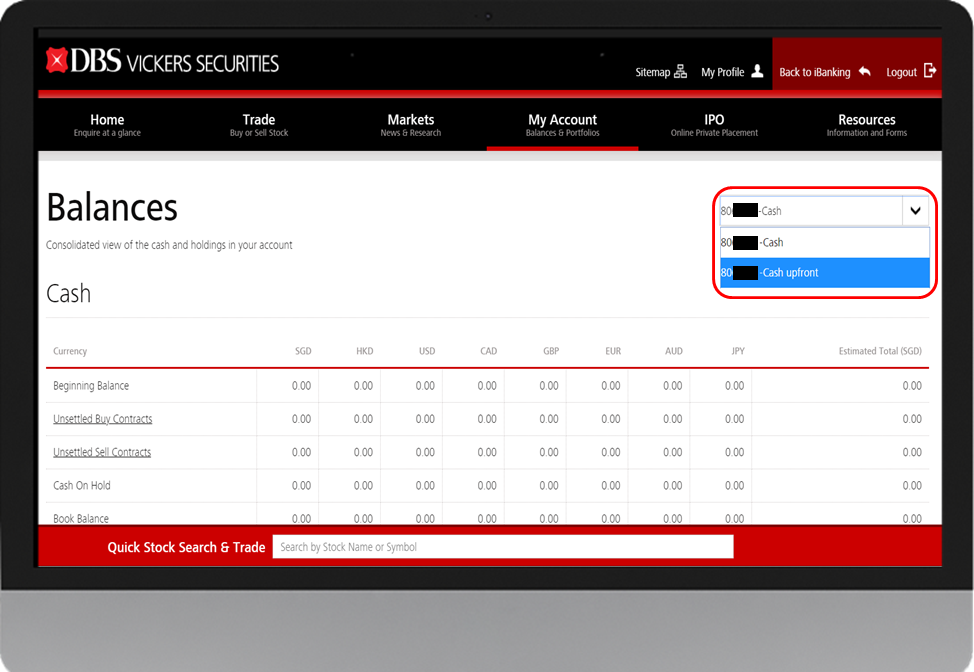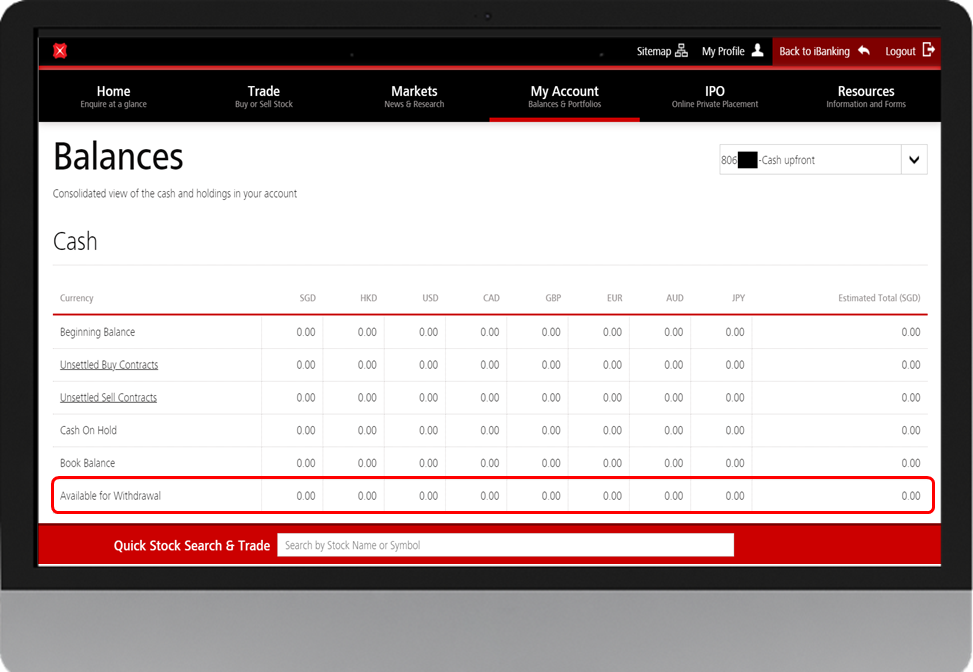 Check your DBS Vickers Cash Upfront Account Balances
Steps to view your cash balances.
Click on the numbers to view screens.
Under Invest, select DBS Vickers Online.
Click My Account and select Balances.
Click the drop-down box on the top right and select the option that says Cash upfront
View the row Available for Withdrawal to check how much cash is available to purchase more shares or to withdraw.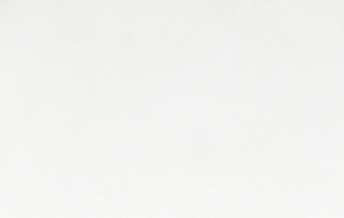 ---
Was this article helpful?
Thanks for your feedback!
We'll continue to work towards serving you better.
---