How to access eAdvice and eStatements on digibank.
There are various channels which you may access eAdvice and eStatements with us. The most convenient method would be via digibank mobile.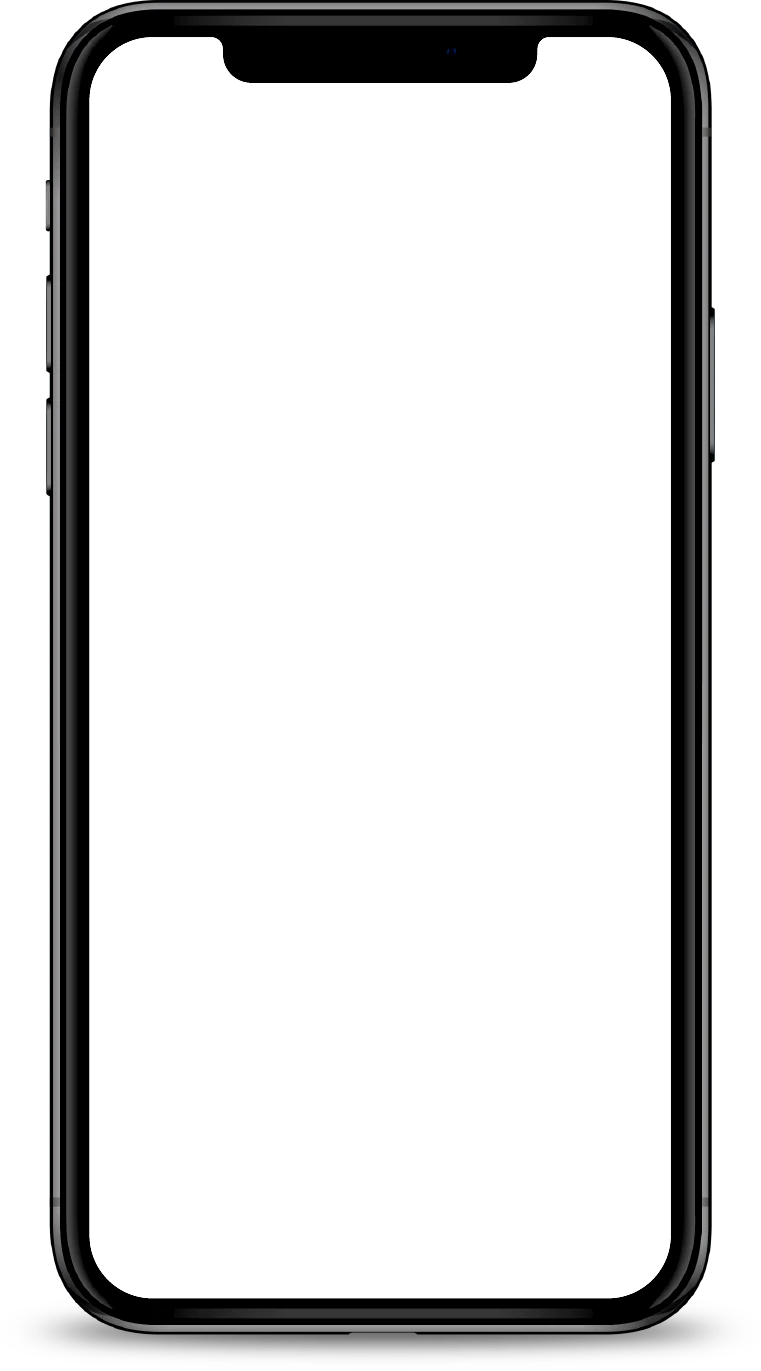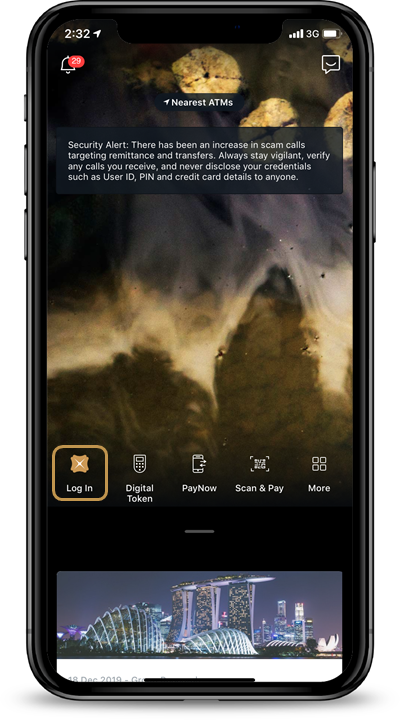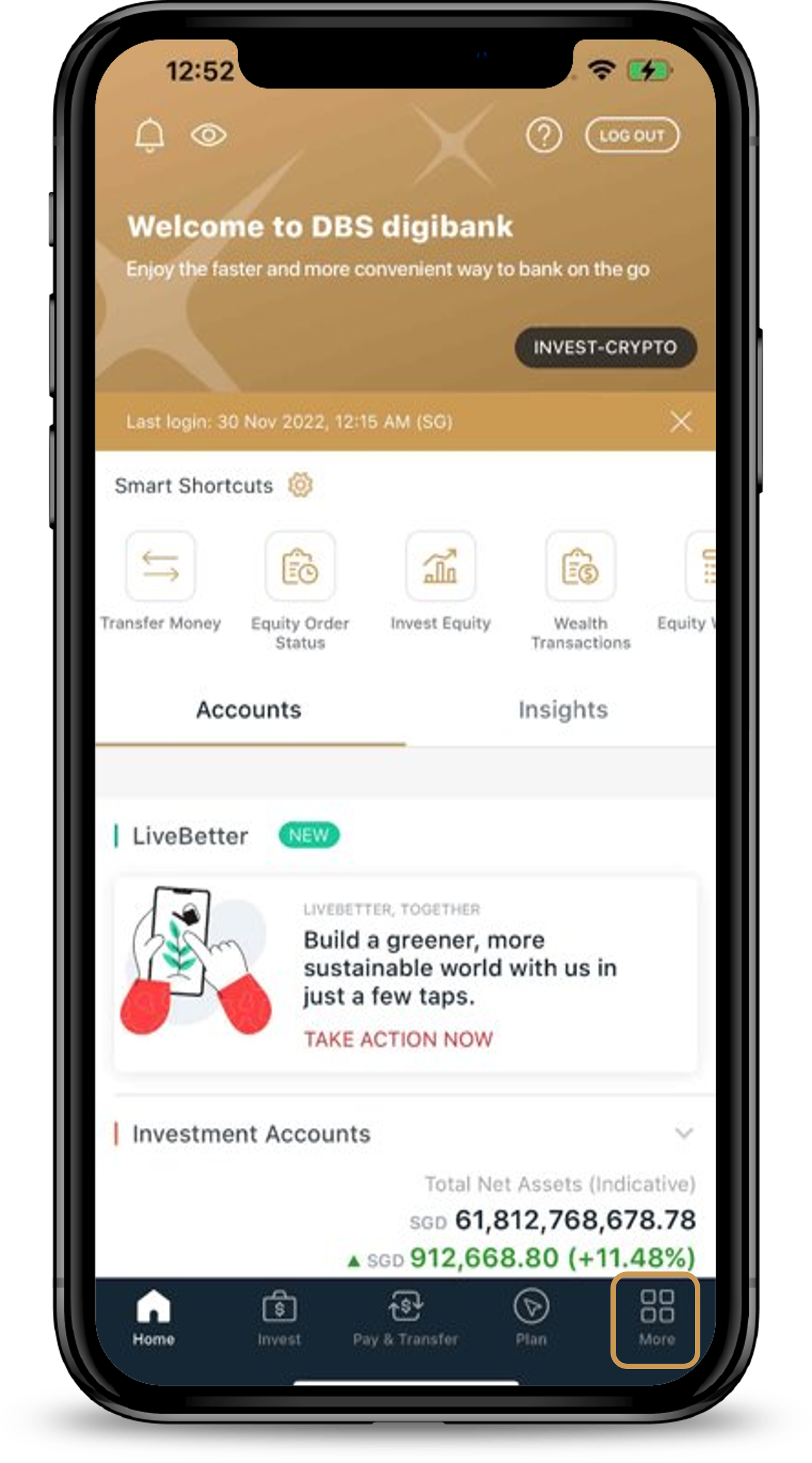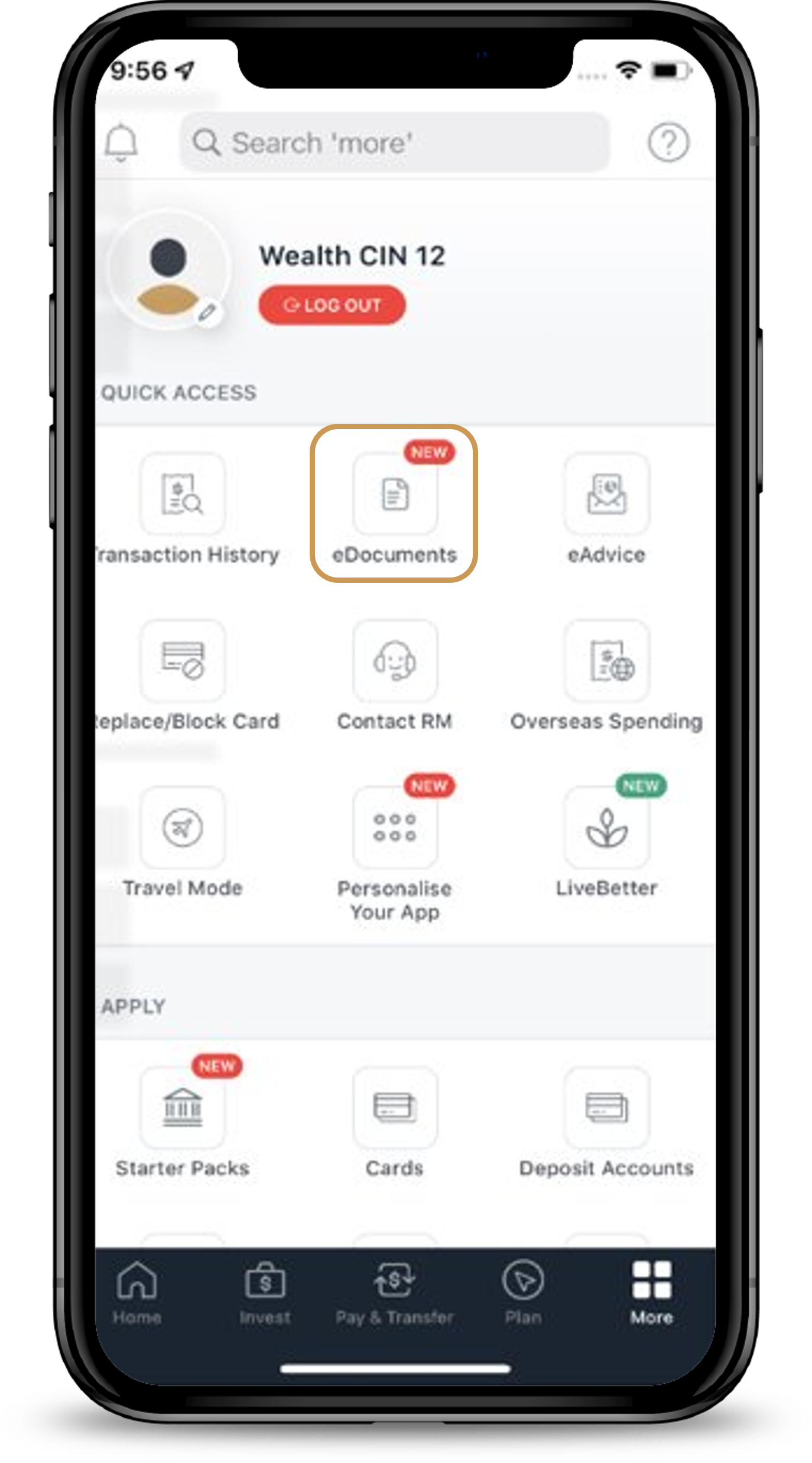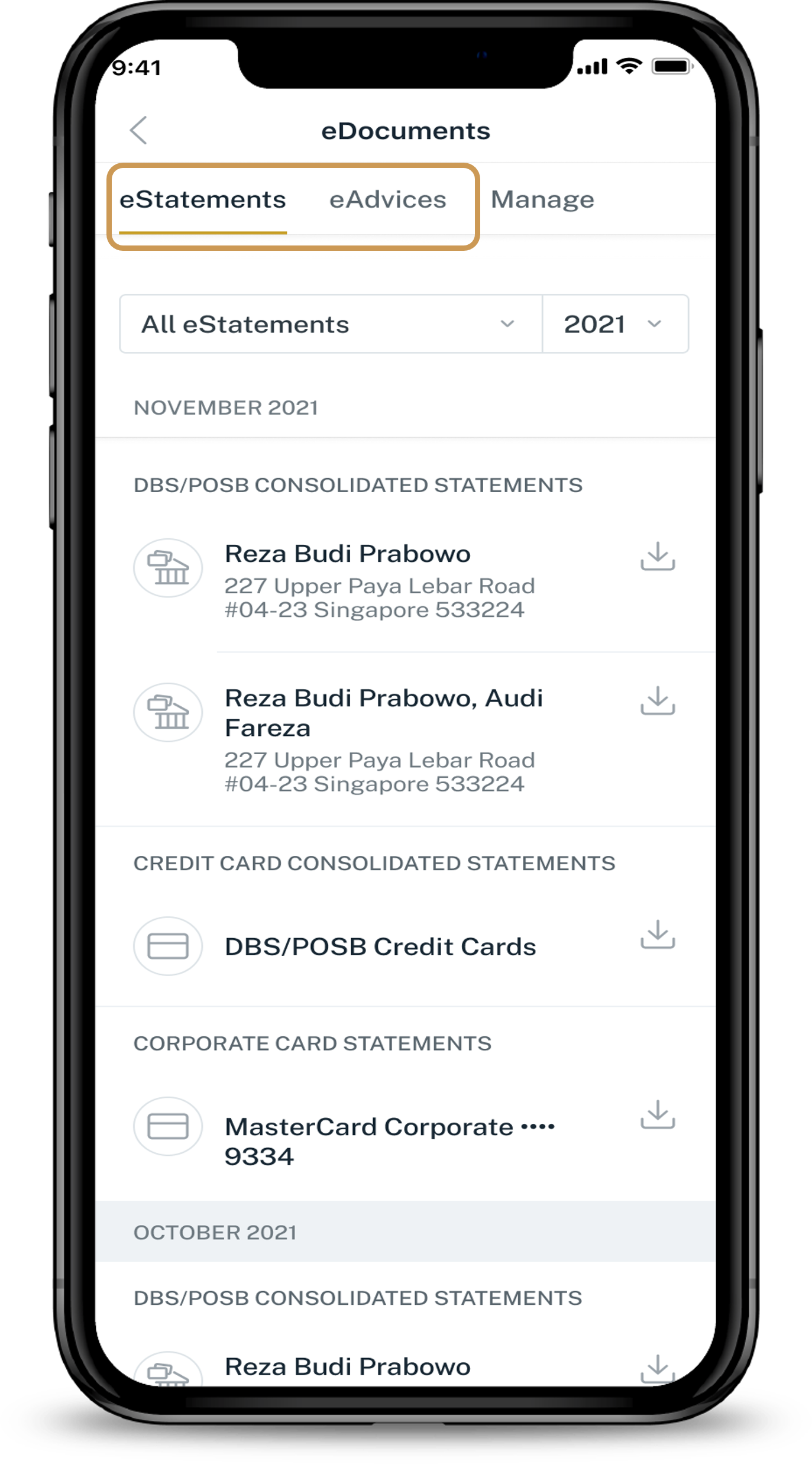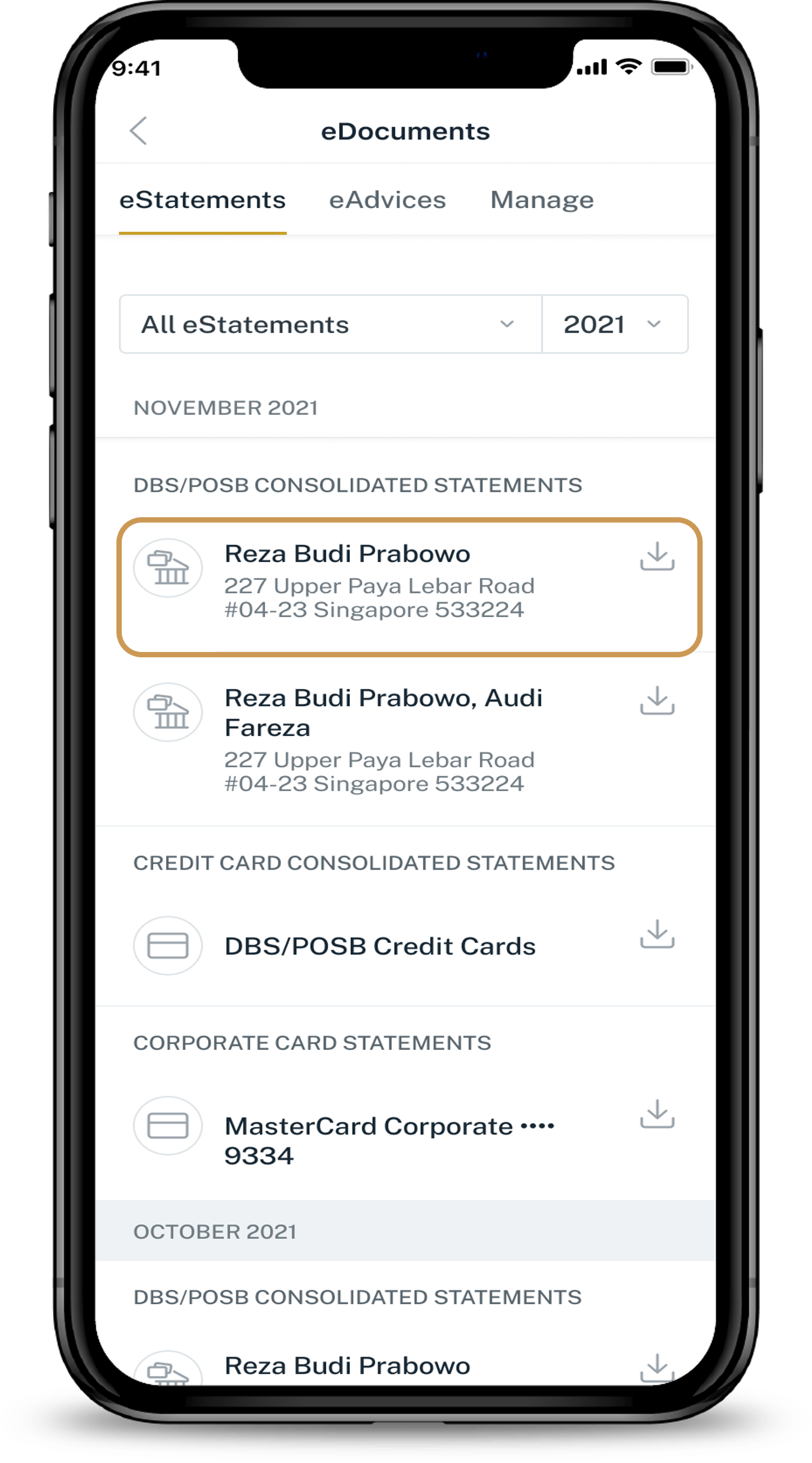 1
Step 1
Log in to DBS digibank app with your

Touch / Face ID

or

digibank User ID & PIN

.
3
Step 3
Under

Quick Access

or

Other Services

, tap on

eDocuments

.
4
Step 4
You may view your eStatements and eAdvices under eDocuments.
5
Step 5
Tap on your

eStatement

to view it in digibank mobile.
Log in to DBS digibank (Wealth) with your User ID and PIN and complete the Authentication Process.
Select Wealth Management from the top menu.
Select Request, then View eAdvice or View eStatement.
Was this information useful?
Thanks for your feedback!
We'll continue to work towards serving you better.