Difference between Asset Class View and Asset Type View
Holdings can be viewed by Asset Class or Asset Type - understand the difference here.

Part of: Guides > Your Guide to DBS digibank (Wealth)



On your portfolio holdings page, you can view your holdings by Asset Class View or Asset Type View.
Asset Class View
Asset Class View is an overview of your investments based on our Chief Investment Officer's (CIO) Asset Allocation Model. Each asset class reflects different risk and return investment characteristics. The classification forms the link between assets and model portfolios, thus allowing products in your portfolio to be mapped against CIO asset classes.
Asset Type View
Asset Type View is a complete view of all your investment products.
Sample screenshot: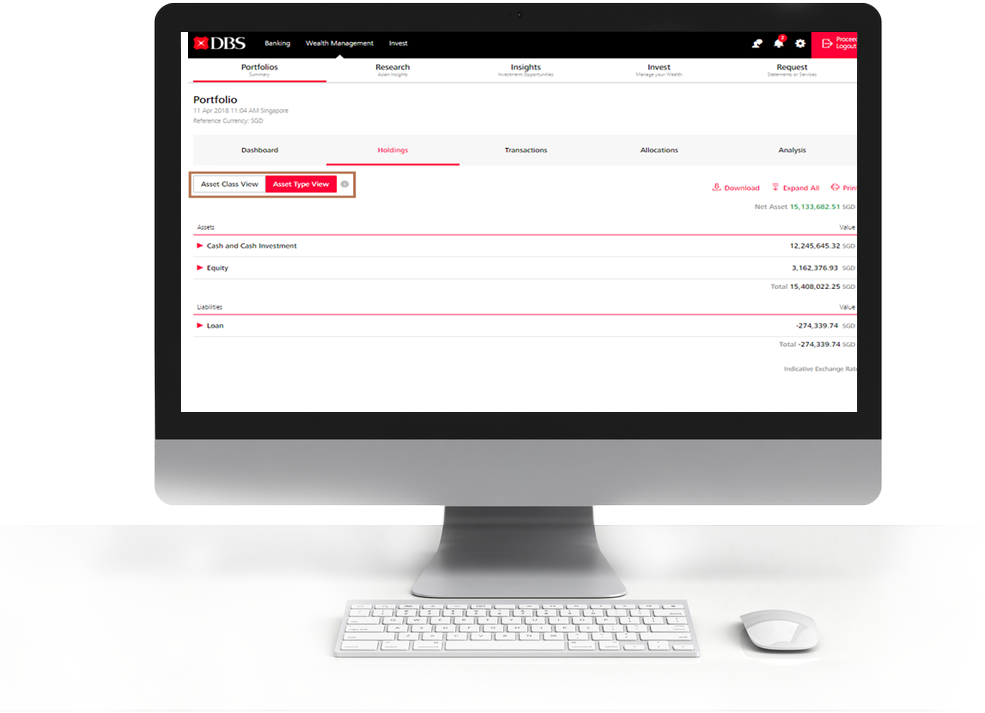 More Information
Asset Class View does not contain Loans and Miscellaneous Assets.
---
Was this article helpful?
Thanks for your feedback!
We'll continue to work towards serving you better.
---