View Equity Insights
Monitor our Singapore Equity model portfolio and view our latest Global Equity ideas.

Part of: Guides > Guide to iWealth

Your viewing options
Log in to DBS iWealth with your User ID and PIN.
Select Invest from the top menu, then select Insights.
Select Equity or Funds to view/follow our Singapore Equity model portfolio and Global Market Equity trading strategy ideas.
You can click the BUY or SELL button to buy/sell the equity.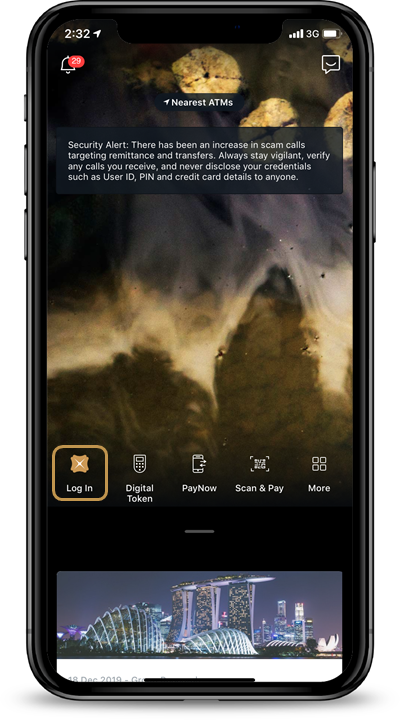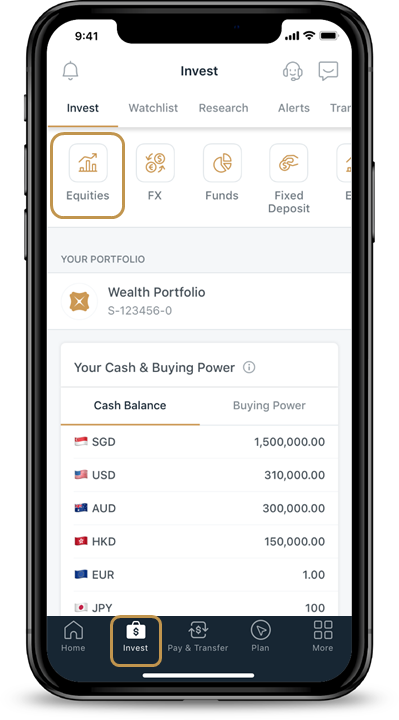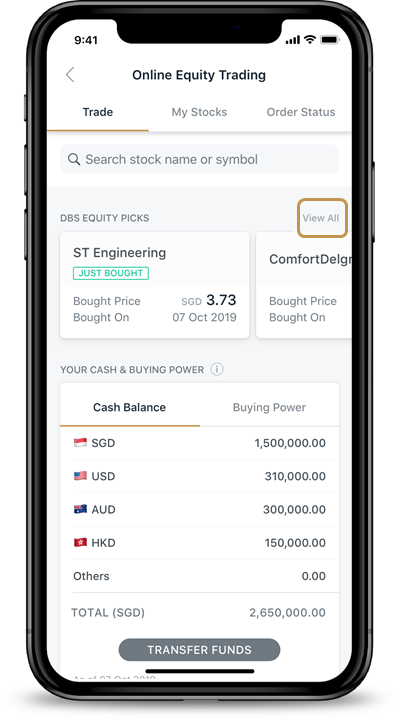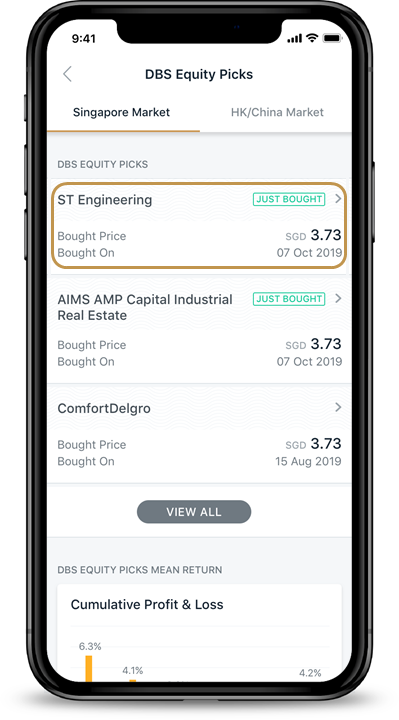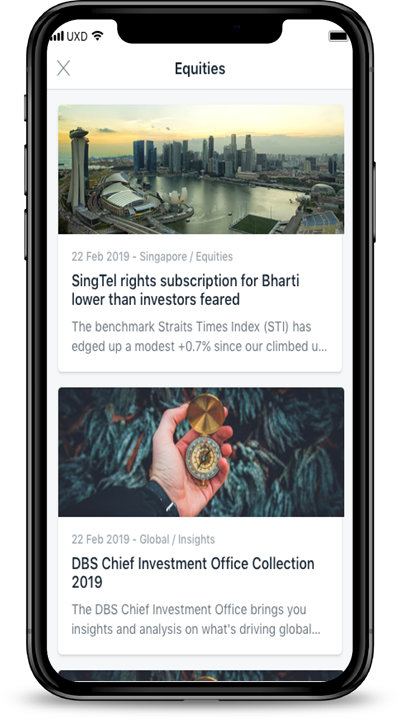 View Equity Insights
View DBS Equity Picks and Equity Insights through the following steps.
Click on numbers to view screens.
Log in to DBS iWealth App with your Touch / Face ID or User ID & PIN.
Go to Invest tab and select Equities.
Scroll down to DBS Equity Picks or Equity Insights and click View All.
You can view DBS Equity Picks from Singapore and HK/China Market. Tap on the stock to view stock details or to place an order.
You can view latest equity research articles from Equity Insights.
---
---
Was this article helpful?
Thanks for your feedback!
We'll continue to work towards serving you better.
---