The nation is making major investments in military capabilities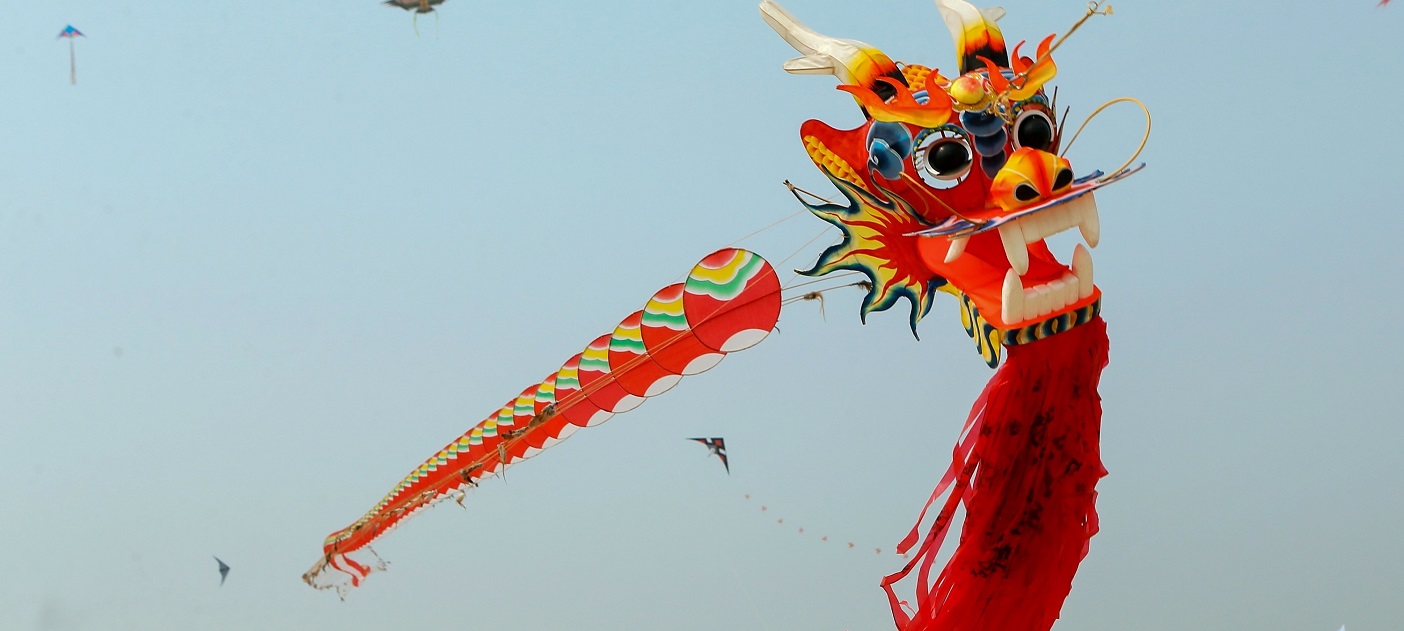 Photo credit: AFP Photo
CHINA & HONG KONG
China may remain the "primary threat" to the US military for as long as a century after learning how to fight more effectively by watching American wars in the Middle East, US President Donald Trump's nominee to lead the Joint Chiefs of Staff said.
"China went to school on us," General Mark Milley said in response to lawmakers' questions during his confirmation hearing Thursday (11 July) before the Senate Armed Services Committee. "They watched us very closely in the first Gulf War, the second Gulf War. They watched our capabilities and in many, many ways they have mimicked those, and they have adopted many of the doctrines and organisations."
Evolving threats from China and Russia are cited as the primary challenges in the current US defence strategy, supplanting the war on terrorism as the top priority. China, with the world's second largest economy, is making major investments in military capabilities to challenge America's post-World War II dominance, especially in the Asia Pacific region.
The US this month denounced Chinese anti-ship missile tests in the disputed South China Sea, underscoring the continued strategic tensions between the two Pacific powers even as they try to restart trade talks.
Ties between the countries have been strained since May when Trump hiked tariffs after accusing Beijing of reneging on commitments in trade negotiations.
"China is improving their military very, very rapidly in space, air, cyber, maritime, land domains," said Milley, who said the US needs to make sure that "we do not lose our advantages that we have relative to other countries, specifically relative to China."
He also added, "China is not an enemy. I want to make that clear. They are an adversary." – Bloomberg News.
The Shanghai Composite Index added 0.08% to 2,917.76 on Thursday (11 July) while the Hang Seng Index gained 0.81% to 28,431.80.
REST OF ASIA
Malaysia expects to beat its approved investments target this year by working with, rather than competing against, its neighbours.
The Southeast Asian country has already reached 47% of its full year goal of MYR113.5b (USD27.6b) in the first quarter, with the following two months showing increases compared to 2018, Malaysia Investment Development Authority Chairman Abdul Majid Ahmad Khan said in an interview. The target is a drop from the MYR201.7b achieved last year.
The region, which has a combined gross domestic product of USD2.8t, is seeking ways to withstand the impact of a trade war that has widened beyond the US and China.
"We don't want to be competing or pinching from each other, we want to complement each other," Abdul Majid, who took the post in April, said at his office in Kuala Lumpur. "Each country has its own niche and strengths. That's the ecosystem we are working on."
Malaysia borders regional giant Indonesia and manufacturing stronghold Thailand, so it must not directly compete with them, he said. Instead, the country will seek to draw in higher technology investments in sectors including medical devices, aerospace, and biotechnology.
Malaysia will position itself as a regional supply hub, taking advantage of its location near maritime routes like the Strait of Malacca that connects India to Southeast Asia to China. The country has many ports, a growing infrastructure network, and robust rule of law, which makes it an attractive jumping-off point for multinational companies, he further commented.
Investments have been a bright spot amid Malaysia's slowing growth outlook. The central bank warned this week (ending 12 July) of downside risks to its 4.3% to 4.8% forecast, even as trade diversions could add about 10 bps to this year's expansion. The country seeks to attract investors fleeing trade tensions by offering incentives, simplifying processes, and ensure returns. – Bloomberg News.
South Korea's Kospi Index gained 0.07% to 2,081.98 at the open on Friday (12 July). It increased 1.06% to 2,080.58 on Thursday.
Shares in Sydney were lower on Friday with the S&P/ASX 200 Index losing 0.36% to 6,692.20 at the open. The index climbed 0.39% to 6,697.20 the previous session.
The Taiwan Stock Exchange Weighted Index added 0.42% to 10,843.42.
Note: All views expressed are current as at the stated date of publication

GENERAL DISCLOSURE/DISCLAIMER
This information herein is published by DBS Bank Ltd. ("DBS Bank") and is for information only. This publication is intended for DBS Bank and its subsidiaries or affiliates (collectively "DBS") and clients to whom it has been delivered and may not be reproduced, transmitted or communicated to any other person without the prior written permission of DBS Bank.
This publication is not and does not constitute or form part of any offer, recommendation, invitation or solicitation to you to subscribe to or to enter into any transaction as described, nor is it calculated to invite or permit the making of offers to the public to subscribe to or enter into any transaction for cash or other consideration and should not be viewed as such.
The information herein may be incomplete or condensed and it may not include a number of terms and provisions nor does it identify or define all or any of the risks associated to any actual transaction. Any terms, conditions and opinions contained herein may have been obtained from various sources and neither DBS nor any of their respective directors or employees (collectively the "DBS Group") make any warranty, expressed or implied, as to its accuracy or completeness and thus assume no responsibility of it. The information herein may be subject to further revision, verification and updating and DBS Group undertakes no responsibility thereof.
All figures and amounts stated are for illustration purposes only and shall not bind DBS Group. This publication does not have regard to the specific investment objectives, financial situation or particular needs of any specific person. Before entering into any transaction to purchase any product mentioned in this publication, you should take steps to ensure that you understand the transaction and has made an independent assessment of the appropriateness of the transaction in light of your own objectives and circumstances. In particular, you should read all the relevant documentation pertaining to the product and may wish to seek advice from a financial or other professional adviser or make such independent investigations as you consider necessary or appropriate for such purposes. If you choose not to do so, you should consider carefully whether any product mentioned in this publication is suitable for you. DBS Group does not act as an adviser and assumes no fiduciary responsibility or liability for any consequences, financial or otherwise, arising from any arrangement or entrance into any transaction in reliance on the information contained herein. In order to build your own independent analysis of any transaction and its consequences, you should consult your own independent financial, accounting, tax, legal or other competent professional advisors as you deem appropriate to ensure that any assessment you make is suitable for you in light of your own financial, accounting, tax, and legal constraints and objectives without relying in any way on DBS Group or any position which DBS Group might have expressed in this document or orally to you in the discussion.
If this publication has been distributed by electronic transmission, such as e-mail, then such transmission cannot be guaranteed to be secure or error-free as information could be intercepted, corrupted, lost, destroyed, arrive late or incomplete, or contain viruses. The sender therefore does not accept liability for any errors or omissions in the contents of the Information, which may arise as a result of electronic transmission. If verification is required, please request for a hard-copy version.
This publication is not directed to, or intended for distribution to or use by, any person or entity who is a citizen or resident of or located in any locality, state, country or other jurisdiction where such distribution, publication, availability or use would be contrary to law or regulation.

Singapore: This publication is distributed by DBS Bank Ltd (Company Regn. No. 196800306E) ("DBS") which is an Exempt Financial Adviser as defined in the Financial Advisers Act and regulated by the Monetary Authority of Singapore (the "MAS").