We continue to maintain a preference for equities over bonds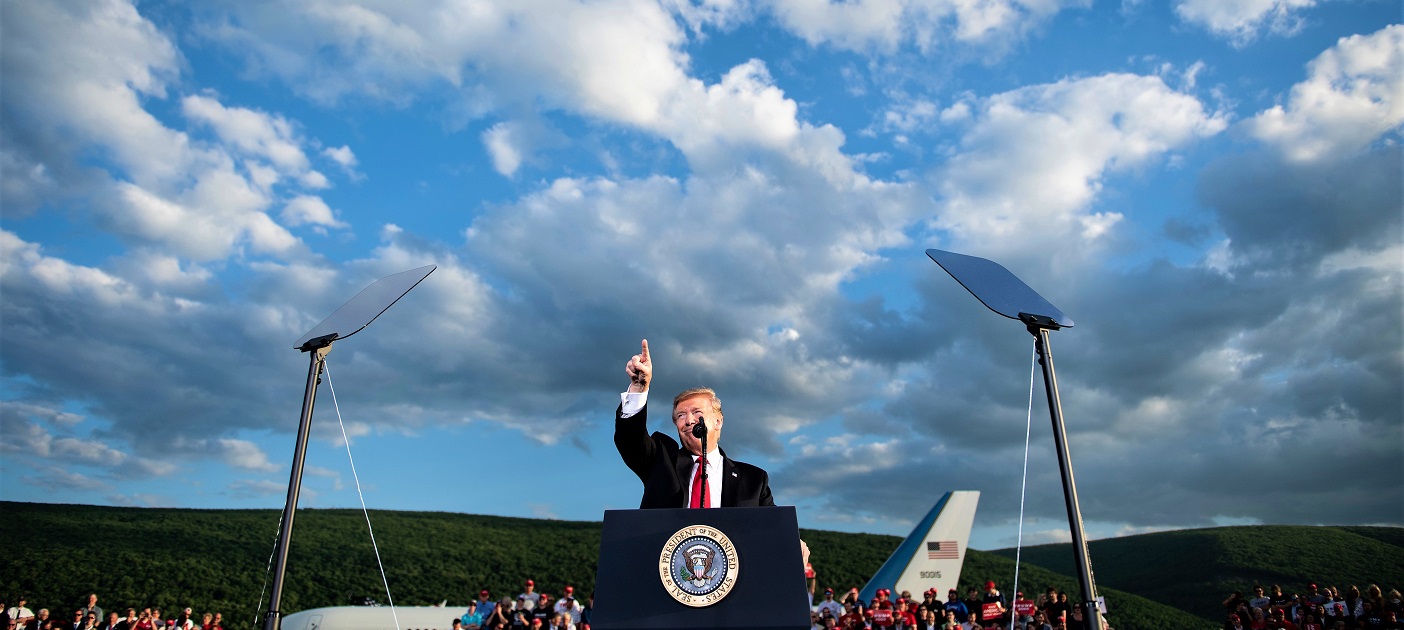 Photo credit: AFP Photo
True to form, global equities staged an impressive rebound during the first four months of 2019 as the timely combination of a dovish Federal Reserve and a resurgent Chinese economy reignited "animal spirits" after December's carnage. But as the saying goes, "nothing lasts forever". The high-octane rally in global equities came to an abrupt halt as US-China trade tension reared its ugly head again in May and triggered a broad-based retreat in risk assets.
Since 2018, we have maintained the view that rationality will eventually prevail with the trade war seeing a peaceful resolution. Not anymore. Recent rhetoric between the US and China suggests that the key issue at hand is no longer about trade per se. It is about the fight for strategic and technological dominance on the global stage. Even in the event that US and China reach a resolution in the coming months, the calm will only be transitory. At the end of the day, there are no easy solutions for deep-seated issues surrounding intellectual property and protectionism. Undercurrents and mistrust will linger for the foreseeable future.
So in an "all-out" trade war, what will the impact on the S&P 500 Index be?
Faced with heightened tariffs, Chinese companies exporting to the US market will try to pass on the bulk of these costs to US importers while absorbing part of it. According to DBS economists, real US GDP growth will be reduced by 0.6%pts to 1.9% in 2019. Against this backdrop, we expect:
US capex

: Based on our model-based analysis, an "all-out" trade war will bring the year-on-year 12-month trailing capital expenditure of S&P 500 companies to almost zero (vs 12% growth in 1Q19).

US earnings

: Based on a worst-case scenario, our model-based analysis suggests that S&P 500 earnings could be reduced by 3%pts in 2019.

US valuation

: Estimating the valuation impact of an "all-out" trade war is definitely more of an art than a science. We conducted an analysis on this last year in our CIO Perspectives – Trade war: From rhetoric to reality (4 July 2018)?
Back then, we drew reference on the US steel tariffs of 2002 and concluded that in the event of an "all-out" trade war, US equities could undergo correction and trade at 14% discount to its long-term median. Our view is unchanged.



Click here to read the full Asset Allocation report.
Click here to watch our 3Q19 outlook video.
Click here for the latest CIO Insights publication.
Note: All views expressed are current as at the stated date of publication

GENERAL DISCLOSURE/DISCLAIMER
This information herein is published by DBS Bank Ltd. ("DBS Bank") and is for information only. This publication is intended for DBS Bank and its subsidiaries or affiliates (collectively "DBS") and clients to whom it has been delivered and may not be reproduced, transmitted or communicated to any other person without the prior written permission of DBS Bank.
This publication is not and does not constitute or form part of any offer, recommendation, invitation or solicitation to you to subscribe to or to enter into any transaction as described, nor is it calculated to invite or permit the making of offers to the public to subscribe to or enter into any transaction for cash or other consideration and should not be viewed as such.
The information herein may be incomplete or condensed and it may not include a number of terms and provisions nor does it identify or define all or any of the risks associated to any actual transaction. Any terms, conditions and opinions contained herein may have been obtained from various sources and neither DBS nor any of their respective directors or employees (collectively the "DBS Group") make any warranty, expressed or implied, as to its accuracy or completeness and thus assume no responsibility of it. The information herein may be subject to further revision, verification and updating and DBS Group undertakes no responsibility thereof.
All figures and amounts stated are for illustration purposes only and shall not bind DBS Group. This publication does not have regard to the specific investment objectives, financial situation or particular needs of any specific person. Before entering into any transaction to purchase any product mentioned in this publication, you should take steps to ensure that you understand the transaction and has made an independent assessment of the appropriateness of the transaction in light of your own objectives and circumstances. In particular, you should read all the relevant documentation pertaining to the product and may wish to seek advice from a financial or other professional adviser or make such independent investigations as you consider necessary or appropriate for such purposes. If you choose not to do so, you should consider carefully whether any product mentioned in this publication is suitable for you. DBS Group does not act as an adviser and assumes no fiduciary responsibility or liability for any consequences, financial or otherwise, arising from any arrangement or entrance into any transaction in reliance on the information contained herein. In order to build your own independent analysis of any transaction and its consequences, you should consult your own independent financial, accounting, tax, legal or other competent professional advisors as you deem appropriate to ensure that any assessment you make is suitable for you in light of your own financial, accounting, tax, and legal constraints and objectives without relying in any way on DBS Group or any position which DBS Group might have expressed in this document or orally to you in the discussion.
If this publication has been distributed by electronic transmission, such as e-mail, then such transmission cannot be guaranteed to be secure or error-free as information could be intercepted, corrupted, lost, destroyed, arrive late or incomplete, or contain viruses. The sender therefore does not accept liability for any errors or omissions in the contents of the Information, which may arise as a result of electronic transmission. If verification is required, please request for a hard-copy version.
This publication is not directed to, or intended for distribution to or use by, any person or entity who is a citizen or resident of or located in any locality, state, country or other jurisdiction where such distribution, publication, availability or use would be contrary to law or regulation.

Singapore: This publication is distributed by DBS Bank Ltd (Company Regn. No. 196800306E) ("DBS") which is an Exempt Financial Adviser as defined in the Financial Advisers Act and regulated by the Monetary Authority of Singapore (the "MAS").