A slowdown in consumer spending became more pervasive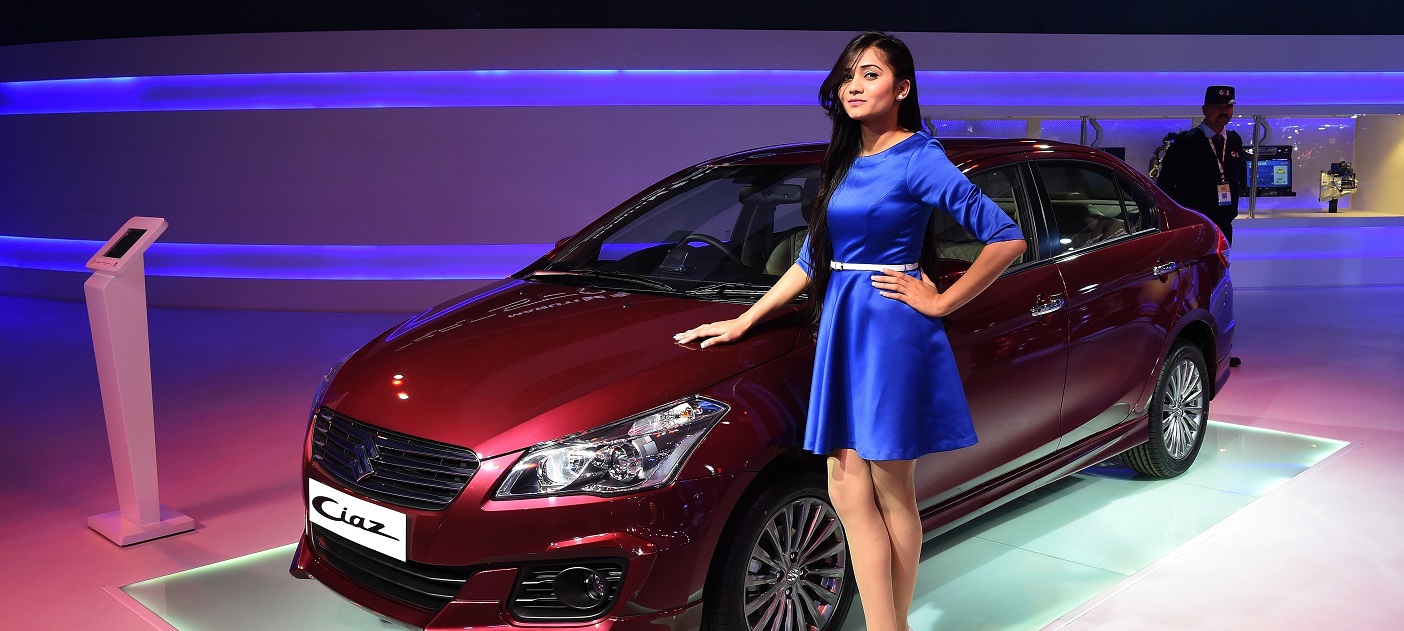 Photo credit: AFP Photo
REST OF ASIA
Maruti Suzuki India Ltd reported the biggest decline in sales in almost seven years as a slowdown in consumer spending, the largest driver of growth in the USD2.7t economy, became more pervasive.
Total sales dropped about 34% from a year earlier to 109,264 units in July, according to a statement on Thursday. Deliveries of its hatchback models fell 23%, even as sales of the premium Ciaz sedan jumped to 2,397 units from 48 a year earlier.
The worst drop in sales since August 2012 at the unit of Suzuki Motor Corporation indicates that the slowdown in Asia's third-largest economy may be worsening, as the ongoing credit crisis prompts creditors to go slow on granting new loans. Maruti's shares are down more than 40% from a record reached last July.
Rivals also reported a drop in demand. Mahindra & Mahindra Ltd said vehicle sales fell 15%, while deliveries of tractors dropped 12%. Commercial vehicles sales also sank. Ashok Leyland Ltd, India's second-largest maker of trucks and buses, reported 28% drop in dispatches, and Eicher Motors Ltd, the local partner for Volvo Group, posted a 32% reduction.
The government's annual budget last month lacked specific measures to help companies, leaving the Reserve Bank of India to do the heavy lifting to boost economic growth from a five-year low. The central bank has cut interest rates three times this year. – Bloomberg News.
South Korea's Kospi Index fell 1.20% to 1,993.06 early-Friday (2 August) morning. It lost 0.36% to 2,017.34 on Thursday.
Shares in Sydney tumbled on Friday with the S&P/ASX 200 Index losing 0.33% to 6,766.30 at the open. The index declined 0.35% to 6,788.93 in the previous session.
The Taiwan Stock Exchange Weighted Index weakened 0.85% to 10,731.75 on Thursday.


CHINA & HONG KONG
Just two years ago, a little-known Chinese lender could raise capital from global investors at a yield of 5.5%, only one percentage point more than the debt of the nation's leading retail bank, Postal Savings Bank of China Co Ltd.
But that all changed in June, when investors grew concerned about the outlook of the firm, Bank of Jinzhou Co Ltd. Yields on its so-called Additional Tier 1 (AT1) notes blew out to over 21% after its auditors resigned citing inconsistencies in its loans, before coming back down to 11.4% this week (ending 2 August), according to Bloomberg-compiled prices. Loss-absorbing securities from similar issuers, used to fulfil capital requirements, have also come under pressure.
The roller coaster ride for bond buyers is a stark reminder of the risks of investing in China's credit markets. Growing market concern about smaller lenders has pushed up bond spreads to levels where it may not make economic sense for banks to buy back callable capital notes at the first opportunity they can, contrary to the expectations of investors when they first got into the debt. That is putting further downward pressure on the bank bonds, at a time when investors are no longer counting on an implicit government guarantee for every Chinese financial institution.
Amid the turmoil, smaller Chinese lenders are finding it harder to raise funds. That is a potential negative factor for China's slowing economy because those lenders are a key source of credit to small and medium-sized companies.
Chinese authorities have been pushing to reduce leverage in the banking system, posing challenges for smaller lenders burdened with heavy bad debt loads. While regulators have been trying to ease market jitters about the sector, further consolidation may be in the works. – Bloomberg News.
The Shanghai Composite Index dipped 0.01% to 2,908.77 on Thursday and the Hang Seng Index slid 0.76% to 27,565.70.
Note: All views expressed are current as at the stated date of publication

GENERAL DISCLOSURE/DISCLAIMER
This information herein is published by DBS Bank Ltd. ("DBS Bank") and is for information only. This publication is intended for DBS Bank and its subsidiaries or affiliates (collectively "DBS") and clients to whom it has been delivered and may not be reproduced, transmitted or communicated to any other person without the prior written permission of DBS Bank.
This publication is not and does not constitute or form part of any offer, recommendation, invitation or solicitation to you to subscribe to or to enter into any transaction as described, nor is it calculated to invite or permit the making of offers to the public to subscribe to or enter into any transaction for cash or other consideration and should not be viewed as such.
The information herein may be incomplete or condensed and it may not include a number of terms and provisions nor does it identify or define all or any of the risks associated to any actual transaction. Any terms, conditions and opinions contained herein may have been obtained from various sources and neither DBS nor any of their respective directors or employees (collectively the "DBS Group") make any warranty, expressed or implied, as to its accuracy or completeness and thus assume no responsibility of it. The information herein may be subject to further revision, verification and updating and DBS Group undertakes no responsibility thereof.
All figures and amounts stated are for illustration purposes only and shall not bind DBS Group. This publication does not have regard to the specific investment objectives, financial situation or particular needs of any specific person. Before entering into any transaction to purchase any product mentioned in this publication, you should take steps to ensure that you understand the transaction and has made an independent assessment of the appropriateness of the transaction in light of your own objectives and circumstances. In particular, you should read all the relevant documentation pertaining to the product and may wish to seek advice from a financial or other professional adviser or make such independent investigations as you consider necessary or appropriate for such purposes. If you choose not to do so, you should consider carefully whether any product mentioned in this publication is suitable for you. DBS Group does not act as an adviser and assumes no fiduciary responsibility or liability for any consequences, financial or otherwise, arising from any arrangement or entrance into any transaction in reliance on the information contained herein. In order to build your own independent analysis of any transaction and its consequences, you should consult your own independent financial, accounting, tax, legal or other competent professional advisors as you deem appropriate to ensure that any assessment you make is suitable for you in light of your own financial, accounting, tax, and legal constraints and objectives without relying in any way on DBS Group or any position which DBS Group might have expressed in this document or orally to you in the discussion.
If this publication has been distributed by electronic transmission, such as e-mail, then such transmission cannot be guaranteed to be secure or error-free as information could be intercepted, corrupted, lost, destroyed, arrive late or incomplete, or contain viruses. The sender therefore does not accept liability for any errors or omissions in the contents of the Information, which may arise as a result of electronic transmission. If verification is required, please request for a hard-copy version.
This publication is not directed to, or intended for distribution to or use by, any person or entity who is a citizen or resident of or located in any locality, state, country or other jurisdiction where such distribution, publication, availability or use would be contrary to law or regulation.

Singapore: This publication is distributed by DBS Bank Ltd (Company Regn. No. 196800306E) ("DBS") which is an Exempt Financial Adviser as defined in the Financial Advisers Act and regulated by the Monetary Authority of Singapore (the "MAS").