Draft regulations bring stocks with different classes of voting rights into the trading links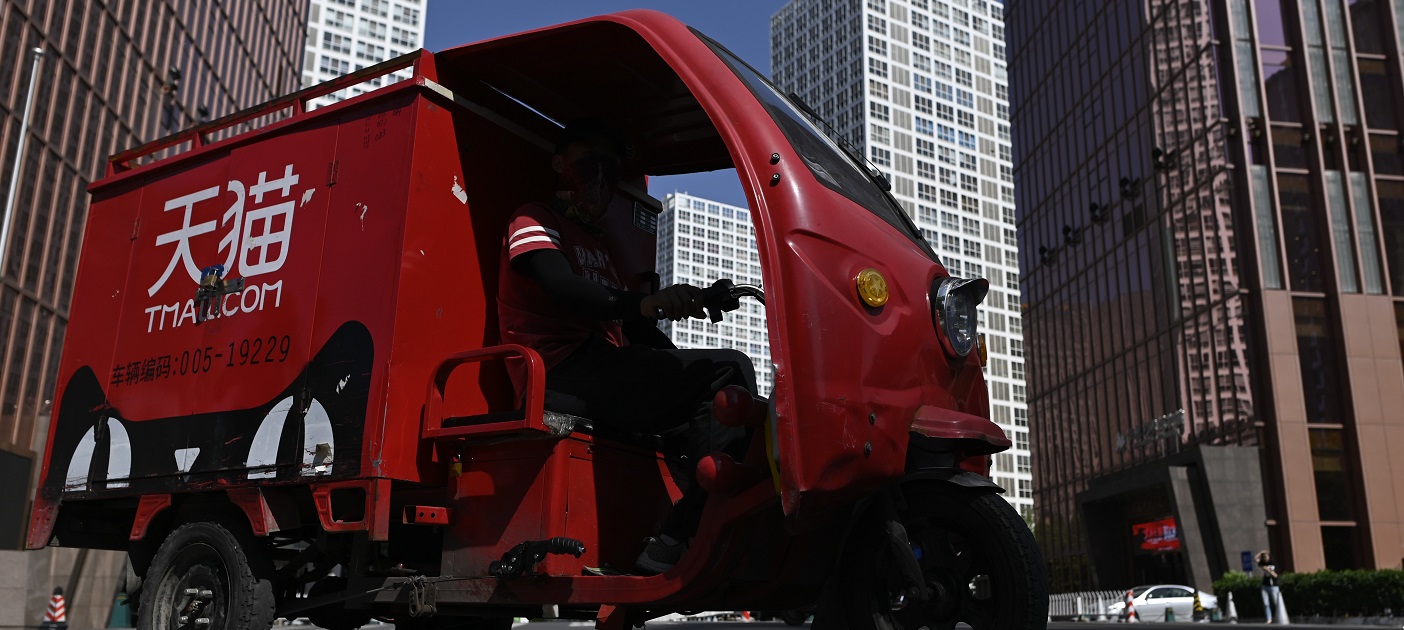 Photo credit: AFP Photo
CHINA & HONG KONG
Chinese authorities proposed rule changes that would for the first time allow local investors to buy shares of some popular technology companies listed in Hong Kong – including, potentially, Alibaba Group Holding Ltd.
The country's stock exchanges on Friday (2 August) published draft regulations that would bring stocks with different classes of voting rights into the trading links between the mainland and the former British colony, giving onshore traders access to some of China's hottest start-ups.
Xiaomi Corporation and Meituan Dianping went public in Hong Kong last year, the first major tech firms to use new rules permitting weighted-voting rights, also known as dual-class shares, on the city's bourse. Alibaba, which uses the structure and is listed in New York, is said to be readying a Hong Kong listing under the new regulations, which could raise as much as USD20b.
China's authorities have been trying to find ways to keep the country's tech companies at home, and last year worked on plans for depositary receipts, which were designed to let dual-class shares, not permitted on its major exchanges, trade onshore. A new trading venue, the Star market, allows the structure, though only smaller companies have so far gone public.
Hong Kong Exchanges & Clearing Ltd's (HKEX) years-long push for weighted-voting rights, which are often used by tech founders to keep control of their companies even after going public, was in part premised on China-based technology firms choosing Hong Kong over the US because Chinese onshore investors would easily be able to invest via the stock connect. But mainland authorities said in July 2018 that dual-class shares would not be allowed in the system, a decision that caused Xiaomi's shares to slump.
In December, the Shanghai, Shenzhen, and Hong Kong exchanges said they had agreed on a "detailed arrangement" for including shares with unequal voting rights into the connect, without providing more details. The new rules were expected to begin in mid-2019, the bourses said at the time.
A change would likely boost HKEX, which stands to benefit from increased trading volume. The bourse operator currently generates about 5% of its revenue from the links with stock exchanges in Shanghai and Shenzhen. – Bloomberg News.
The Shanghai Composite Index declined 1.41% to 2,867.84 on Friday and the Hang Seng Index fell 2.35% to 26,918.58.
REST OF ASIA
As if falling profits and escalating trade spats at home and abroad were not bad enough, Samsung Electronics Co Ltd's shares may be dealt another blow when MSCI Inc reviews weightings of its stock gauges this week (ending 9 August).
The index provider's quarterly review scheduled for 7 August could trigger a net outflow of KRW458b (USD382m) from the shares of South Korea's top company this month as the nation's weighting is set to get cut in the MSCI Emerging Markets Index, according to estimates.
The ongoing inclusion of China A-shares and Saudi Arabia in Emerging Markets stocks will lower the representation of other countries. The move could mean South Korea's weighting will fall by 0.3 percentage point to 12%, according to reports.
The lower weighting in MSCI indices, coupled with trade wars and the not-so-cheap valuation, may attract more bears on Samsung's stock, which has already seen short interest rising since the end of April.
US President Donald Trump abruptly escalated his trade war with China late last week (ended 2 August), announcing that he would impose a 10% tariff on a further USD300b in Chinese imports while Japan confirmed Friday that it will remove South Korea from a list of trusted export destinations.
Samsung shares have fallen 3.4% since the company reported sharply lower profits on Wednesday amid global trade tensions and a wireless industry slump. However, the stock is still up 16% for the year, compared to a 2.1% decline in the benchmark Kospi Index. – Bloomberg News.
South Korea's Kospi Index fell 0.93% to 1,979.54 early-Monday (5 August) morning. It lost 0.95% to 1,998.13 on Friday.
Shares in Sydney slipped on Monday morning with the S&P/ASX 200 Index losing 0.29% to 6,748.80 at the open. The index declined 0.30% to 6,768.57 in the previous session.
The Taiwan Stock Exchange Weighted Index weakened 1.70% to 10,549.04 on Friday.
Note: All views expressed are current as at the stated date of publication

GENERAL DISCLOSURE/DISCLAIMER
This information herein is published by DBS Bank Ltd. ("DBS Bank") and is for information only. This publication is intended for DBS Bank and its subsidiaries or affiliates (collectively "DBS") and clients to whom it has been delivered and may not be reproduced, transmitted or communicated to any other person without the prior written permission of DBS Bank.
This publication is not and does not constitute or form part of any offer, recommendation, invitation or solicitation to you to subscribe to or to enter into any transaction as described, nor is it calculated to invite or permit the making of offers to the public to subscribe to or enter into any transaction for cash or other consideration and should not be viewed as such.
The information herein may be incomplete or condensed and it may not include a number of terms and provisions nor does it identify or define all or any of the risks associated to any actual transaction. Any terms, conditions and opinions contained herein may have been obtained from various sources and neither DBS nor any of their respective directors or employees (collectively the "DBS Group") make any warranty, expressed or implied, as to its accuracy or completeness and thus assume no responsibility of it. The information herein may be subject to further revision, verification and updating and DBS Group undertakes no responsibility thereof.
All figures and amounts stated are for illustration purposes only and shall not bind DBS Group. This publication does not have regard to the specific investment objectives, financial situation or particular needs of any specific person. Before entering into any transaction to purchase any product mentioned in this publication, you should take steps to ensure that you understand the transaction and has made an independent assessment of the appropriateness of the transaction in light of your own objectives and circumstances. In particular, you should read all the relevant documentation pertaining to the product and may wish to seek advice from a financial or other professional adviser or make such independent investigations as you consider necessary or appropriate for such purposes. If you choose not to do so, you should consider carefully whether any product mentioned in this publication is suitable for you. DBS Group does not act as an adviser and assumes no fiduciary responsibility or liability for any consequences, financial or otherwise, arising from any arrangement or entrance into any transaction in reliance on the information contained herein. In order to build your own independent analysis of any transaction and its consequences, you should consult your own independent financial, accounting, tax, legal or other competent professional advisors as you deem appropriate to ensure that any assessment you make is suitable for you in light of your own financial, accounting, tax, and legal constraints and objectives without relying in any way on DBS Group or any position which DBS Group might have expressed in this document or orally to you in the discussion.
If this publication has been distributed by electronic transmission, such as e-mail, then such transmission cannot be guaranteed to be secure or error-free as information could be intercepted, corrupted, lost, destroyed, arrive late or incomplete, or contain viruses. The sender therefore does not accept liability for any errors or omissions in the contents of the Information, which may arise as a result of electronic transmission. If verification is required, please request for a hard-copy version.
This publication is not directed to, or intended for distribution to or use by, any person or entity who is a citizen or resident of or located in any locality, state, country or other jurisdiction where such distribution, publication, availability or use would be contrary to law or regulation.

Singapore: This publication is distributed by DBS Bank Ltd (Company Regn. No. 196800306E) ("DBS") which is an Exempt Financial Adviser as defined in the Financial Advisers Act and regulated by the Monetary Authority of Singapore (the "MAS").