US business expectations for the year ahead reached the lowest level in data back to July 2012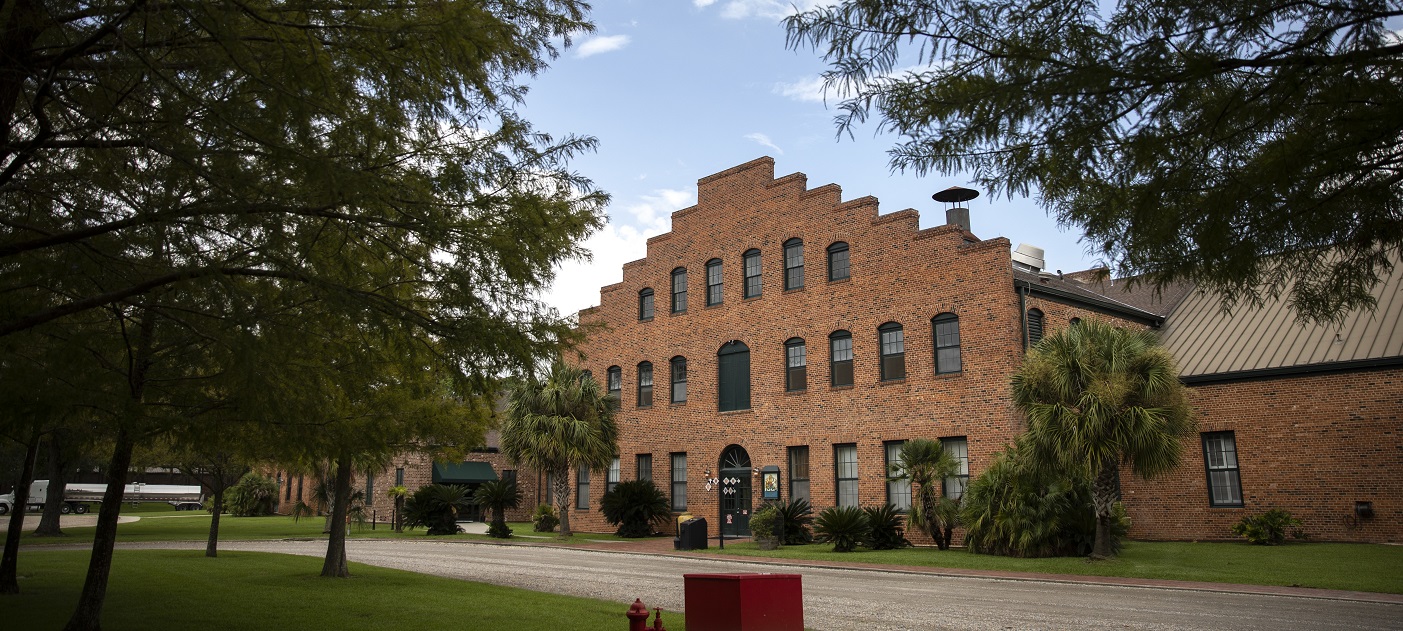 Photo credit: AFP Photo
US
Bigger cracks are forming across America's manufacturing foundation as lacklustre global demand and persistent trade tensions led to the first contraction in US factory activity since September 2009.
The IHS Markit manufacturing Purchasing Managers' Index slipped to 49.9 from a final July reading of 50.4, according to a preliminary August report Thursday (22 August) that trailed all estimates in Bloomberg's survey. 50 is the dividing lines between expansion and contraction. The reading for the US follow others from Europe and Japan that showed shrinking factory activity.
The US data underscore the challenge of a bifurcated economy faced by Federal Reserve Chairman Jerome Powell and his colleagues – a battered manufacturing sector, beset by global fragility and trade tensions, and an invigorated American consumer powered by still-robust employment and incomes. The IHS Markit's gauge of manufacturing has declined five points since this year's peak in January, according to the report which also showed the largest contraction in a decade for domestic orders and bookings from abroad.
The figures surface ahead of Powell's opening remarks Friday at the central bank's annual Jackson Hole symposium. Comments from other Fed officials indicate the difficult task Powell has in delivering financial markets a consistent message about changing monetary policy. US stocks fell after Fed officials cast doubt on further interest rate cuts and as traders assessed mixed economic data. Treasuries fluctuated.
A week ago, the Commerce Department reported that retail sales rose by the most in four months. The fifth-straight advance indicates Americans, buoyed by plentiful jobs and wage gains, remain comfortable spending. A separate release Thursday showed applications for jobless benefits at a four-week low. Earnings from companies such as Walmart Inc and Target Corporation have also signalled consumers' strength.
At the same time, a factory gauge from George's district showed the worst contraction in activity since March 2016. Furthermore, Fed officials must keep in mind the risk that the retrenchment in manufacturing will spill over into the broader economy. The IHS Markit gauge of business at US service providers fell to 50.9 from 53 in July and matched the lowest since February 2016.
US business expectations for the year ahead reached the lowest level in data back to July 2012, the IHS Markit data showed. Sluggish global demand is causing service firms to cut prices at the same time input costs weaken. A measure of prices charged contracted by the most since records began in October 2009.
Meanwhile, US stocks were mixed as a slide in technology companies offset a rally in bank shares. Treasuries dropped as Federal Reserve officials cast doubt on further interest rate cuts. The S&P 500 Index closed little changed, while the Dow Jones Industrial Average outperformed as The Boeing Company surged. – Bloomberg News.
The Dow Jones Industrial Average jumped 0.19% to 26,252.24, while the Nasdaq Composite Index lost 0.36% to 7,991.39, and the S&P 500 Index fell 0.05% to 2,922.95.
EUROPE
Activity in the Euro Area's private sector unexpectedly picked up, though a meaningful rebound remains out of sight.
IHS Markit's composite Purchasing Managers' Index rose to 51.8 in August, indicating a slightly stronger expansion than in July. While manufacturing returned to growth in France, the outlook for Germany remained bleak, with orders falling the most in more than six years.
The Euro Area's persistent sluggishness is damping optimism, and companies are preparing for the slump to last, according to the report. Industry in particular has faced a number of headwinds in the past year, including mounting global trade tensions and slowing demand from China.
After the 19-nation economy expanded 0.2% in the second quarter, growth could slow further in the current period, according to the report. Germany, the region's largest economy, faces the risk of falling into a recession should output contract again in the three months through September.
European Central Bank policymakers are three weeks away from their next meeting and are widely expected to respond to the bleak economic prospects with the first interest rate cut in more than three years. – Bloomberg News.
The Stoxx Europe 600 Index traded 0.40% lower to 374.29 on Thursday (22 August).
JAPAN
Insurance company, Aflac Inc, said sales through Japan Post Holdings Co Ltd could drop by half this year as both companies investigate reports of improper selling of policies.
Aflac shares slumped 5.6% Wednesday (21 August) after Mainichi Shimbun reported that Japan Post mishandled about 104,000 policies. Aflac said in a regulatory filing Thursday that it continues to offer cancer coverage through Japan Post and has seen a "material" decline in sales, which are running at about 25% of normal daily volume. Aflac was down 0.2% to USD48.88 in New York on Thursday.
The insurer has been working to explain the situation to investors given the importance of the Japanese market to its results. Total operations in Japan, which include sales through Japan Post, accounted for 68% of the company's revenue in the six months ended 30 June. Aflac said Wednesday that it is conducting a "rigorous, voluntary" review of sales through Japan Post, and added Thursday that it is not anticipating any change to the firms' alliance or to Japan Post's investment in Aflac's stock. – Bloomberg News.
The Nikkei 225 Index decreased 0.03% to 20,621.91 early-Friday (23 August) morning. It gained 0.05% to 20,628.01 the previous session.
Note: All views expressed are current as at the stated date of publication

GENERAL DISCLOSURE/DISCLAIMER
This information herein is published by DBS Bank Ltd. ("DBS Bank") and is for information only. This publication is intended for DBS Bank and its subsidiaries or affiliates (collectively "DBS") and clients to whom it has been delivered and may not be reproduced, transmitted or communicated to any other person without the prior written permission of DBS Bank.
This publication is not and does not constitute or form part of any offer, recommendation, invitation or solicitation to you to subscribe to or to enter into any transaction as described, nor is it calculated to invite or permit the making of offers to the public to subscribe to or enter into any transaction for cash or other consideration and should not be viewed as such.
The information herein may be incomplete or condensed and it may not include a number of terms and provisions nor does it identify or define all or any of the risks associated to any actual transaction. Any terms, conditions and opinions contained herein may have been obtained from various sources and neither DBS nor any of their respective directors or employees (collectively the "DBS Group") make any warranty, expressed or implied, as to its accuracy or completeness and thus assume no responsibility of it. The information herein may be subject to further revision, verification and updating and DBS Group undertakes no responsibility thereof.
All figures and amounts stated are for illustration purposes only and shall not bind DBS Group. This publication does not have regard to the specific investment objectives, financial situation or particular needs of any specific person. Before entering into any transaction to purchase any product mentioned in this publication, you should take steps to ensure that you understand the transaction and has made an independent assessment of the appropriateness of the transaction in light of your own objectives and circumstances. In particular, you should read all the relevant documentation pertaining to the product and may wish to seek advice from a financial or other professional adviser or make such independent investigations as you consider necessary or appropriate for such purposes. If you choose not to do so, you should consider carefully whether any product mentioned in this publication is suitable for you. DBS Group does not act as an adviser and assumes no fiduciary responsibility or liability for any consequences, financial or otherwise, arising from any arrangement or entrance into any transaction in reliance on the information contained herein. In order to build your own independent analysis of any transaction and its consequences, you should consult your own independent financial, accounting, tax, legal or other competent professional advisors as you deem appropriate to ensure that any assessment you make is suitable for you in light of your own financial, accounting, tax, and legal constraints and objectives without relying in any way on DBS Group or any position which DBS Group might have expressed in this document or orally to you in the discussion.
If this publication has been distributed by electronic transmission, such as e-mail, then such transmission cannot be guaranteed to be secure or error-free as information could be intercepted, corrupted, lost, destroyed, arrive late or incomplete, or contain viruses. The sender therefore does not accept liability for any errors or omissions in the contents of the Information, which may arise as a result of electronic transmission. If verification is required, please request for a hard-copy version.
This publication is not directed to, or intended for distribution to or use by, any person or entity who is a citizen or resident of or located in any locality, state, country or other jurisdiction where such distribution, publication, availability or use would be contrary to law or regulation.

Singapore: This publication is distributed by DBS Bank Ltd (Company Regn. No. 196800306E) ("DBS") which is an Exempt Financial Adviser as defined in the Financial Advisers Act and regulated by the Monetary Authority of Singapore (the "MAS").