Stocks advance as a broad easing of risks across the globe give investors a reprieve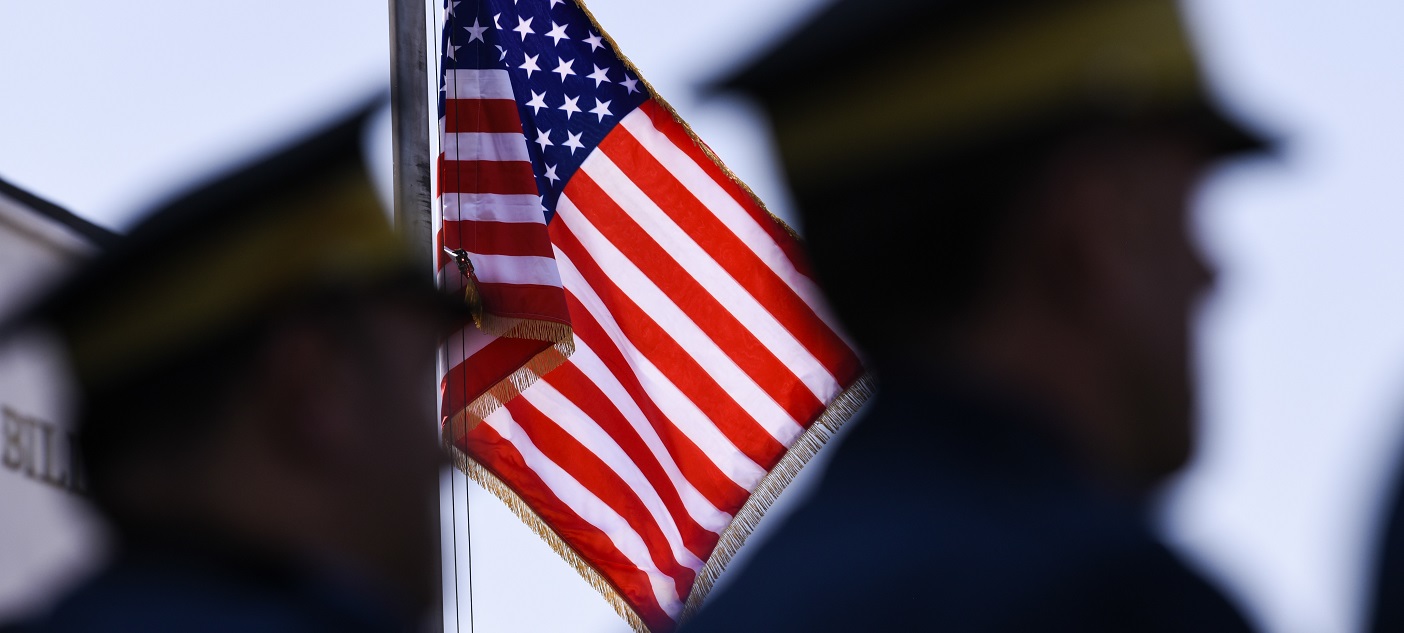 Photo credit: AFP Photo
US
US President Donald Trump said his trade war with China has hurt the performance of the US stock market, but that he had to confront the country's economic practices.
The Dow Jones Industrial Average stood at 26,332 as of about 1:00 pm in Washington, up less than 1% for the day. Trump increased tariffs on Chinese imports this week (ending 6 September) to try to elbow Beijing into resuming talks on a far-reaching trade deal.
Trump has placed tariffs on some USD360b of Chinese imports since the start of the trade war more than a year ago. On Sunday (1 September), he enacted a 15% duty on about USD112b of Chinese products, mostly electronics and other consumer items.
An existing 25% tax on about USD250b of goods is set to rise to 30% on 1 October. A separate batch of about USD160b in Chinese goods, including laptops and mobile phones, will be hit with 15% tariffs on 15 December – meaning that virtually every Chinese import will have a tariff levied on it.
Trump has previously said the Dow would be 10,000 points higher if the US Federal Reserve had not raised interest rates last year. Trump routinely criticises Fed Chairman Jerome Powell.
Meanwhile, stocks advanced as a broad easing of risks across the globe gave investors a reprieve. The S&P 500 Index rebounded from Tuesday's losses, while Treasuries were mixed. Technology shares, which led the decline that was the first in four sessions, paced the advance. The 10-year Treasury yield traded around 1.45%. – Bloomberg News.
On Wednesday (4 September), the Dow Jones Industrial Average rebounded 0.91% to 26,355.47, the Nasdaq Composite Index gained 1.30% to 7,976.88, and the S&P 500 Index added 1.08% to 2,937.78.



EUROPE
Poland's government played down the risk of a European court ruling that looms over its banking industry and made clear it was not about to help lenders who doled out mortgages in foreign currencies.
Rating agency, Standard & Poor's Global (S&P) sounded more concerned, warning that some banks with exposure to such loans may suffer losses as a result of mounting lawsuits, forcing them to shore up depleted capital buffers and hedge currency positions. All of this could weaken lending along with the outlook for the country's USD586b economy, S&P said.
While investors have for months ditched Polish bank stocks due to mounting legal risks, Development Minister Jerzy Kwiecinski said on Wednesday (4 September) that lenders should not expect the government to help them cope with potentially spiralling costs and reprimanded them for amassing USD32b in non-zloty loans, mostly in Swiss francs.
The foreign loan portfolio is putting the government in a tight spot ahead of a general election on 13 October. The cabinet seeks to bolster its credentials as the creator of Poland's "economic miracle", combining fast expansion, generous welfare spending, and budget discipline, which a bank blowout could erode.
The European Union's top court is due to decide this year about potentially abusive clauses in foreign-currency loan agreements. Banks with hefty non-zloty loan portfolios have lost more than a quarter of their market value since June amid concerns that the ruling could trigger more litigation in Polish courts, forcing write-downs. The Polish Bank Association estimated the costs of a negative verdict at PLN60b (USD15.2b), or about four years of the industry's total profit. – Bloomberg News.
The Stoxx Europe 600 Index traded 0.89% higher to 383.18 on Wednesday.
JAPAN
When Aiful Corporation sold Japan's first-ever junk bond to the public earlier this year, it offered a small ray of hope to yield-starved investors in yen assets.
The consumer lender's issuance met the wishes of pension funds and life insurers, with more than USD7.2t under management, for whom a high-yield bond market in Japan would ease the pain of more than three years of negative interest rates. With benchmark yields now tumbling toward a record low, the quest for returns is growing ever more urgent.
Those hopes have effectively been crushed by another group of yield-hungry institutions: Japanese banks. Awash with a near-record JPY256t (USD2.4t) in excess deposits and desperate for even a sliver of margin, Japan's 100-plus commercial lenders are more than willing to lend at rock-bottom rates to any business considering a junk bond.
Bad-loan costs at regional banks exceeded JPY300b for the first time in eight years last fiscal year. Local lenders' loans to firms with "relatively low creditworthiness" no longer offer adequate returns, said in an April report. The average rate on new domestic loans sank to a record-low 0.577% in May, central bank figures show. An index of banks' willingness to lend to small enterprises is near the highest since Japan's debt fuelled asset price bubble of the late 1980s. – Bloomberg News.
The Nikkei 225 Index increased 0.78% to 20,810.32 early-Thursday (5 September) morning. It gained 0.12% to 20,649.14 in the previous session.
Note: All views expressed are current as at the stated date of publication

GENERAL DISCLOSURE/DISCLAIMER
This information herein is published by DBS Bank Ltd. ("DBS Bank") and is for information only. This publication is intended for DBS Bank and its subsidiaries or affiliates (collectively "DBS") and clients to whom it has been delivered and may not be reproduced, transmitted or communicated to any other person without the prior written permission of DBS Bank.
This publication is not and does not constitute or form part of any offer, recommendation, invitation or solicitation to you to subscribe to or to enter into any transaction as described, nor is it calculated to invite or permit the making of offers to the public to subscribe to or enter into any transaction for cash or other consideration and should not be viewed as such.
The information herein may be incomplete or condensed and it may not include a number of terms and provisions nor does it identify or define all or any of the risks associated to any actual transaction. Any terms, conditions and opinions contained herein may have been obtained from various sources and neither DBS nor any of their respective directors or employees (collectively the "DBS Group") make any warranty, expressed or implied, as to its accuracy or completeness and thus assume no responsibility of it. The information herein may be subject to further revision, verification and updating and DBS Group undertakes no responsibility thereof.
All figures and amounts stated are for illustration purposes only and shall not bind DBS Group. This publication does not have regard to the specific investment objectives, financial situation or particular needs of any specific person. Before entering into any transaction to purchase any product mentioned in this publication, you should take steps to ensure that you understand the transaction and has made an independent assessment of the appropriateness of the transaction in light of your own objectives and circumstances. In particular, you should read all the relevant documentation pertaining to the product and may wish to seek advice from a financial or other professional adviser or make such independent investigations as you consider necessary or appropriate for such purposes. If you choose not to do so, you should consider carefully whether any product mentioned in this publication is suitable for you. DBS Group does not act as an adviser and assumes no fiduciary responsibility or liability for any consequences, financial or otherwise, arising from any arrangement or entrance into any transaction in reliance on the information contained herein. In order to build your own independent analysis of any transaction and its consequences, you should consult your own independent financial, accounting, tax, legal or other competent professional advisors as you deem appropriate to ensure that any assessment you make is suitable for you in light of your own financial, accounting, tax, and legal constraints and objectives without relying in any way on DBS Group or any position which DBS Group might have expressed in this document or orally to you in the discussion.
If this publication has been distributed by electronic transmission, such as e-mail, then such transmission cannot be guaranteed to be secure or error-free as information could be intercepted, corrupted, lost, destroyed, arrive late or incomplete, or contain viruses. The sender therefore does not accept liability for any errors or omissions in the contents of the Information, which may arise as a result of electronic transmission. If verification is required, please request for a hard-copy version.
This publication is not directed to, or intended for distribution to or use by, any person or entity who is a citizen or resident of or located in any locality, state, country or other jurisdiction where such distribution, publication, availability or use would be contrary to law or regulation.

Singapore: This publication is distributed by DBS Bank Ltd (Company Regn. No. 196800306E) ("DBS") which is an Exempt Financial Adviser as defined in the Financial Advisers Act and regulated by the Monetary Authority of Singapore (the "MAS").