The moves by policymakers have helped stabilise the yuan and make Chinese shares the world's top performers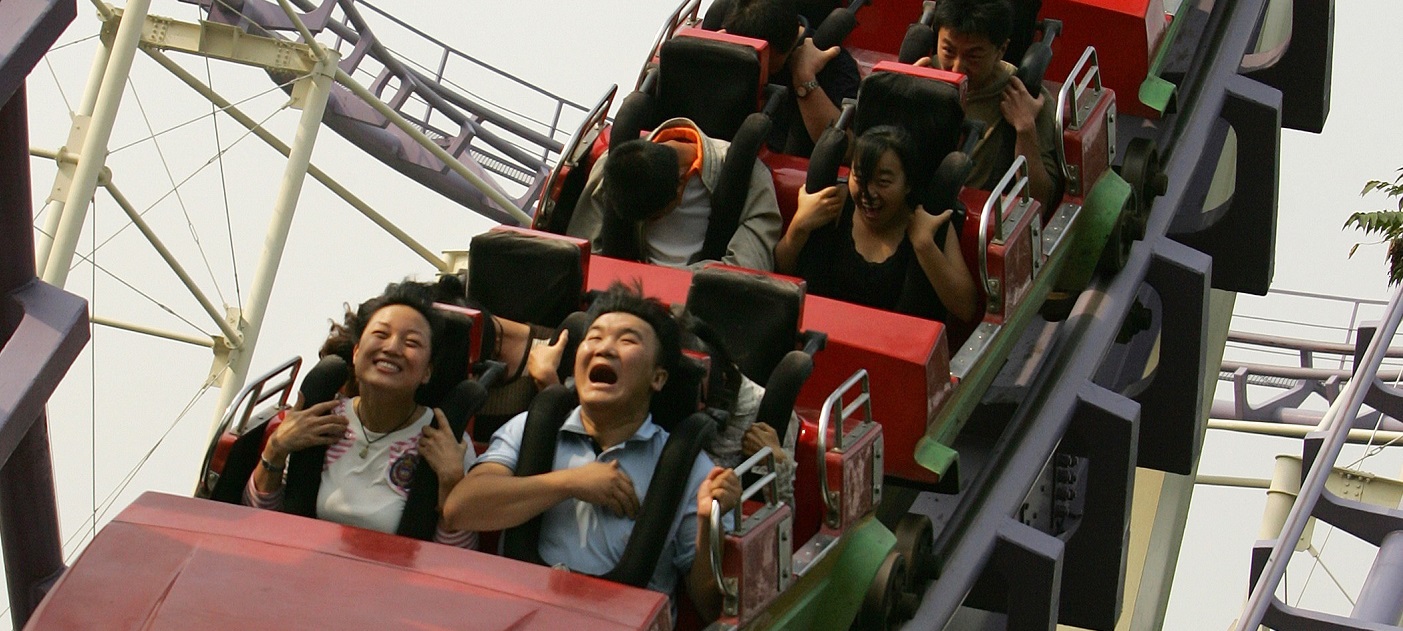 Photo credit: AFP Photo
MAINLAND CHINA & HONG KONG
Investors in China's financial markets are betting the next two weeks will be a breeze.
That is down to expectations the government will not allow anything to overshadow its National Day on 1 October, when China is set to celebrate the 70th anniversary of the People's Republic. History is on their side: In the month running up to the big anniversaries since 2004, the Shanghai Composite Index has added more than 4%. The yuan was stable in those periods.
Beijing, which tends to lend support to markets around significant dates or events, has already been showering traders with gifts in recent weeks. Policymakers have lifted barriers on foreign investment, cut banks' required reserve ratio and set the yuan's daily rate at a stronger-than-expected level for 16 days. The moves have helped stabilise the currency and make Chinese shares the world's top performers.
While stocks slipped Wednesday (11 September), the Shanghai Composite is still up more than 8% over the past month. China's markets will be closed Friday for a separate holiday.
Escalating tensions between the US and China have taken a toll on the country's economy, with recent data showing exports fell 1% in dollar terms from a year earlier last month. The trade dispute is the main reason the Shanghai measure tumbled as much as 15% this summer and the yuan weakened past the 7.00 per dollar level for the first time in more than a decade.
Still, policy tweaks from the government and expectations the national team will ride to the rescue if necessary have helped the benchmark equity gauge close above the key 3,000 level for the first time since July. – Bloomberg News.
The Shanghai Composite Index fell 0.41% to 3,008.81 while the Hang Seng Index gained 1.78% to 27,159.06.
REST OF ASIA
Aides to Foxconn Technology Group founder Terry Gou visited Taiwan's top election agency about the paperwork needed to wage an independent campaign for president, in the latest sign the billionaire is inching toward a run.
Gou's spokeswoman, Evelyn Tsai, told reporters during a visit Tuesday (10 September) to the Central Election Commission in Taipei that she was inquiring about petition procedures. While she said Gou has yet to make up his mind, independent candidates must apply for petitions by 17 September for a chance to compete in the January election.
Speculation that Gou might mount an independent bid to unseat incumbent President Tsai Ing-wen has swirled since he lost a primary to run the opposition Kuomintang line to Kaohsiung Mayor Han Kuo-yu. A three-way race would inject new uncertainty into what was shaping up to be a showdown between contrasting visions of ties with China.
The polls show that a three-way election could be tight. The latest weekly tracking survey released Tuesday by a Hong Kong-based the Apple Daily newspaper showed Tsai leading with 33.7%, compared with 28.9% for Han and 25.6% for Gou.
Gou, who quit in June as chairman of Hon Hai Precision Industry Co Ltd, Foxconn's main listed arm, built the company from a maker of television knobs into a global powerhouse that is now Apple's biggest supplier and China's largest private employer. Gou also has ties to the US President Donald Trump, meeting the US leader at the White House in May. – Bloomberg News.
Australia's S&P/ASX 200 Index climbed 0.60% to 6,678.00 at the open on Thursday (12 September). It climbed 0.36% to 6,638.04 the previous session.
South Korea's Kospi Index is closed 12-13 September for Chuseok holiday. It gained 0.84% to 2,049.20 the previous session.
The Taiwan Stock Exchange Weighted Index (Taiex) increased 0.34% to 10,790.35.
Note: All views expressed are current as at the stated date of publication

GENERAL DISCLOSURE/DISCLAIMER
This information herein is published by DBS Bank Ltd. ("DBS Bank") and is for information only. This publication is intended for DBS Bank and its subsidiaries or affiliates (collectively "DBS") and clients to whom it has been delivered and may not be reproduced, transmitted or communicated to any other person without the prior written permission of DBS Bank.
This publication is not and does not constitute or form part of any offer, recommendation, invitation or solicitation to you to subscribe to or to enter into any transaction as described, nor is it calculated to invite or permit the making of offers to the public to subscribe to or enter into any transaction for cash or other consideration and should not be viewed as such.
The information herein may be incomplete or condensed and it may not include a number of terms and provisions nor does it identify or define all or any of the risks associated to any actual transaction. Any terms, conditions and opinions contained herein may have been obtained from various sources and neither DBS nor any of their respective directors or employees (collectively the "DBS Group") make any warranty, expressed or implied, as to its accuracy or completeness and thus assume no responsibility of it. The information herein may be subject to further revision, verification and updating and DBS Group undertakes no responsibility thereof.
All figures and amounts stated are for illustration purposes only and shall not bind DBS Group. This publication does not have regard to the specific investment objectives, financial situation or particular needs of any specific person. Before entering into any transaction to purchase any product mentioned in this publication, you should take steps to ensure that you understand the transaction and has made an independent assessment of the appropriateness of the transaction in light of your own objectives and circumstances. In particular, you should read all the relevant documentation pertaining to the product and may wish to seek advice from a financial or other professional adviser or make such independent investigations as you consider necessary or appropriate for such purposes. If you choose not to do so, you should consider carefully whether any product mentioned in this publication is suitable for you. DBS Group does not act as an adviser and assumes no fiduciary responsibility or liability for any consequences, financial or otherwise, arising from any arrangement or entrance into any transaction in reliance on the information contained herein. In order to build your own independent analysis of any transaction and its consequences, you should consult your own independent financial, accounting, tax, legal or other competent professional advisors as you deem appropriate to ensure that any assessment you make is suitable for you in light of your own financial, accounting, tax, and legal constraints and objectives without relying in any way on DBS Group or any position which DBS Group might have expressed in this document or orally to you in the discussion.
If this publication has been distributed by electronic transmission, such as e-mail, then such transmission cannot be guaranteed to be secure or error-free as information could be intercepted, corrupted, lost, destroyed, arrive late or incomplete, or contain viruses. The sender therefore does not accept liability for any errors or omissions in the contents of the Information, which may arise as a result of electronic transmission. If verification is required, please request for a hard-copy version.
This publication is not directed to, or intended for distribution to or use by, any person or entity who is a citizen or resident of or located in any locality, state, country or other jurisdiction where such distribution, publication, availability or use would be contrary to law or regulation.

Singapore: This publication is distributed by DBS Bank Ltd (Company Regn. No. 196800306E) ("DBS") which is an Exempt Financial Adviser as defined in the Financial Advisers Act and regulated by the Monetary Authority of Singapore (the "MAS").