The nation grapples with structural downward pressure at home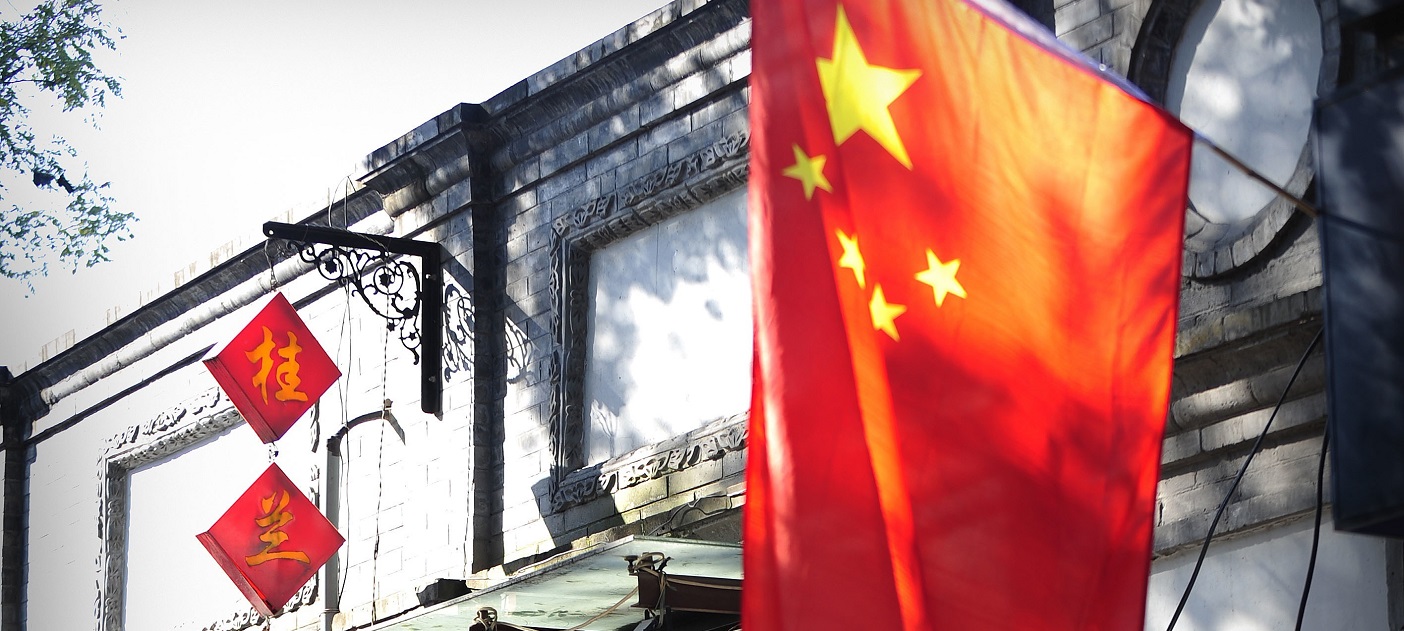 Photo credit: AFP Photo
Market news selected by the DBS Chief Investment Office
MAINLAND CHINA & HONG KONG
China's slowdown is deepening just as risks for the global economy mount, piling pressure on the authorities to do more to support growth.
Industrial output rose 4.4% from a year earlier in August, the lowest for a single month since 2002, while retail sales came in below expectations. Fixed asset investment slowed to 5.5% in the first eight months, with the private sector lagging state investment for the sixth month.
The data add support to the argument that policymakers' efforts to brake the slowing economy are not sufficient as the nation grapples with structural downward pressure at home, the risk of yet higher tariffs on exports to the US and now surging oil prices.
The Shanghai Composite Index swung between gains and losses before closing slightly lower. Futures contracts on China's 10-year government bond regained losses after the data release to close at 0.07% higher on Monday (16 September).
The slowdown in output was almost across the board, with food processing and general equipment manufacturing unchanged from last year. Car output rose after declining for four months. Growth in sales of consumer goods slowed to 7.2%, the lowest since April this year, but there was an increase in food sales. The unemployment rate fell to 5.2% from 5.3% in July, within the narrow band it has occupied all year even amid the slowdown. – Bloomberg News.
The Shanghai Composite Index fell 0.02% to 3,030.75 on Monday (16 September) and the Hang Seng Index lost 0.83% to 27,124.55.
REST OF ASIA
Global investors are starting to fall out of love with India's Prime Minister Narendra Modi.
After pouring USD45b into India's stock market over the past six years on hopes that Modi would unleash the country's economic potential, international money managers are now unwinding those wagers at the fastest pace on record. They have sold USD4.5b of Indian shares since June, on course for the biggest quarterly exodus since at least 1999.
It is hard to fault investors for losing faith. India's economic growth has decelerated for five straight quarters to the weakest level since early 2013, one year before Modi became prime minister. And the 5% headline number for the second quarter may understate how painful the slowdown has become. Car sales are sinking at the fastest pace on record, capital investment has plunged, the unemployment rate has surged to a 45-year-high and the nation's banking system is hamstrung by the world's worst bad loan ratio. Monday's (16 September) oil-price spike adds yet another headwind for a country that imports most of its crude.
In recent weeks, the government has focused primarily on efforts to shore up short term growth as the US-China trade war weighs on emerging markets globally. Modi's administration on 14 September unveiled at least USD7b of tax breaks for exporters, adding to measures last month that included tax benefits for vehicle purchases, the rollback of an extra levy on capital gains earned by international funds, and an easing of foreign investment rules in sectors including retail, manufacturing, and coal mining. – Bloomberg News.
Australia's S&P/ASX 200 Index traded 0.29% lower to 6,653.80 at the open on Tuesday (17 September). It gained 0.06% to 6,673.48 the previous session.
South Korea's Kospi Index erased 0.25% to 2,057.02 on early-Tuesday. It added 0.64% to 2,062.22 the previous session.
The Taiwan Stock Exchange Weighted Index (Taiex) climbed 0.65% to 10,898.13.
Note: All views expressed are current as at the stated date of publication

GENERAL DISCLOSURE/DISCLAIMER
This information herein is published by DBS Bank Ltd. ("DBS Bank") and is for information only. This publication is intended for DBS Bank and its subsidiaries or affiliates (collectively "DBS") and clients to whom it has been delivered and may not be reproduced, transmitted or communicated to any other person without the prior written permission of DBS Bank.
This publication is not and does not constitute or form part of any offer, recommendation, invitation or solicitation to you to subscribe to or to enter into any transaction as described, nor is it calculated to invite or permit the making of offers to the public to subscribe to or enter into any transaction for cash or other consideration and should not be viewed as such.
The information herein may be incomplete or condensed and it may not include a number of terms and provisions nor does it identify or define all or any of the risks associated to any actual transaction. Any terms, conditions and opinions contained herein may have been obtained from various sources and neither DBS nor any of their respective directors or employees (collectively the "DBS Group") make any warranty, expressed or implied, as to its accuracy or completeness and thus assume no responsibility of it. The information herein may be subject to further revision, verification and updating and DBS Group undertakes no responsibility thereof.
All figures and amounts stated are for illustration purposes only and shall not bind DBS Group. This publication does not have regard to the specific investment objectives, financial situation or particular needs of any specific person. Before entering into any transaction to purchase any product mentioned in this publication, you should take steps to ensure that you understand the transaction and has made an independent assessment of the appropriateness of the transaction in light of your own objectives and circumstances. In particular, you should read all the relevant documentation pertaining to the product and may wish to seek advice from a financial or other professional adviser or make such independent investigations as you consider necessary or appropriate for such purposes. If you choose not to do so, you should consider carefully whether any product mentioned in this publication is suitable for you. DBS Group does not act as an adviser and assumes no fiduciary responsibility or liability for any consequences, financial or otherwise, arising from any arrangement or entrance into any transaction in reliance on the information contained herein. In order to build your own independent analysis of any transaction and its consequences, you should consult your own independent financial, accounting, tax, legal or other competent professional advisors as you deem appropriate to ensure that any assessment you make is suitable for you in light of your own financial, accounting, tax, and legal constraints and objectives without relying in any way on DBS Group or any position which DBS Group might have expressed in this document or orally to you in the discussion.
If this publication has been distributed by electronic transmission, such as e-mail, then such transmission cannot be guaranteed to be secure or error-free as information could be intercepted, corrupted, lost, destroyed, arrive late or incomplete, or contain viruses. The sender therefore does not accept liability for any errors or omissions in the contents of the Information, which may arise as a result of electronic transmission. If verification is required, please request for a hard-copy version.
This publication is not directed to, or intended for distribution to or use by, any person or entity who is a citizen or resident of or located in any locality, state, country or other jurisdiction where such distribution, publication, availability or use would be contrary to law or regulation.

Singapore: This publication is distributed by DBS Bank Ltd (Company Regn. No. 196800306E) ("DBS") which is an Exempt Financial Adviser as defined in the Financial Advisers Act and regulated by the Monetary Authority of Singapore (the "MAS").