Investors may grow even more hopeful for monetary easing after Friday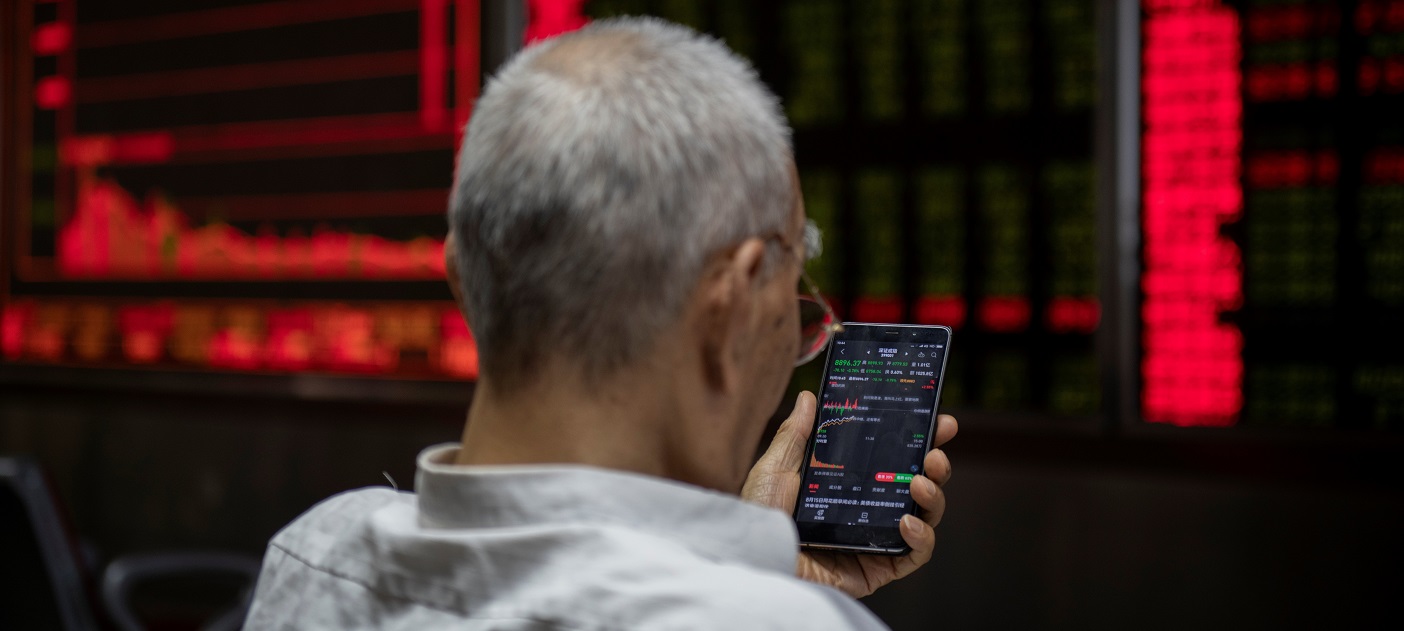 Photo credit: AFP Photo
Market news selected by the DBS Chief Investment Office
MAINLAND CHINA & HONG KONG
China traders are disappointed by a lack of policy rate cuts this week (ending 20 September) are now shifting focus to a new gauge of borrowing costs for signs of easier monetary conditions.
Market watchers are hoping to see a lower loan prime rate (LPR) released by the People's Bank of China (PBOC) Friday (20 September). Stocks, bonds, and the currency tumbled in tandem Tuesday, following the decision to keep the costs on medium-term loans to banks steady despite slower economic growth across the board. The central bank also held money market rates unchanged on Thursday.
Evidence that a separate measure – a cut to the amount of cash that lenders have to hold as reserves – is feeding through to actual borrowing rates reflected in the LPR will boost the outlook for financial assets. While the PBOC has tweaked policies in recent months to support the slowing economy, it has refrained from more aggressive stimulus out of concern over financial stability and high debt levels.
The LPR is a revamped market indicator of the price that banks charge clients for loans, and is linked to the rate at which the PBOC will lend financial institutions cash for a year. It is made up of submissions from a panel of 18 banks, though the central bank has a role in setting the level. The one-year rate was set at 4.25% in August, slightly under the previous mark. It is expected to drop by 5 bps to 4.2% this week, according to a Bloomberg survey.
With central banks around the world turning increasingly dovish, the PBOC's calibrated approach stands out as Beijing seeks to prevent a bubble in the property market and to curb leverage in the financial industry. Its reluctance to cut rates has capped a bond rally, as the 10-year sovereign yield trades within its narrowest range in seven years. The stock market has fared better, with the Shanghai Composite Index still up 20% this year thanks to a low base.
China's lenders may submit lower LPR quotations after the reserve ratio cut that took effect this week released CNY800b (USD113b). The move – together with two more narrower cuts planned in the next two months – will lower lenders' annual funding costs by CNY15b, according to the PBOC.
A lower LPR, while expected, will likely be small as a sizable drop would affect banks' profitability given the costs for them to obtain PBOC funding remain unchanged. Investors may grow even more hopeful for monetary easing after Friday, betting on the PBOC cutting interest rates to pave the way for lower LPR in the future, said a market economist. The expectation will spark a rally in bonds. – Bloomberg News.
The Shanghai Composite Index climbed 0.46% to 2,999.28 on Thursday and the Hang Seng Index dipped 1.07% to 26,468.95.
REST OF ASIA
Indonesia's central bank cut its key interest rate for a third straight month and took a series of other steps to bolster growth amid a deepening global economic slowdown.
The seven-day reverse repurchase rate was lowered by 25 bps to 5.25% Thursday (19 September). The bank also announced several macroprudential measures to spur growth. The latest round of easing, after the Federal Reserve lowered US borrowing costs Wednesday, comes as trade tensions and now higher oil prices weigh on the global economy and threaten prospects for Indonesia, where growth is at a two-year low.
The rupiah, which had been down as much as 0.3% on the day, pared losses after the decision to trade little changed at 14,070 per dollar. The yield on the benchmark 10-year government bond fell 2 bps to 7.23%.
Indonesia raised interest rates by 175 bps last year as it battled an Emerging Markets rout, but has since shifted focus to supporting growth. The government has already twice revised down its outlook for the economy for 2019, and now sees growth of about 5.1% vs an initial forecast of 5.3%.
Indonesian policymakers remain concerned about the Current Account deficit, which widened to 3% of gross domestic product in 2Q19, although a small trade surplus last month may help to ease some of that pressure. Indonesia is reliant on foreign investors to finance the shortfall, making it vulnerable to outflows in times of volatility. – Bloomberg News.
Australia's S&P/ASX 200 Index upped 0.08% to 6,722.70 at the open on Friday. It added 0.54% to 6,717.48 the previous session.
South Korea's Kospi Index rose 0.08% to 2,082.09 early Friday. It gained 0.46% to 2,080.35 the previous session.
The Taiwan Stock Exchange Weighted Inded (Taiex) slipped 0.32% to 10,894.70 on Thursday.
Note: All views expressed are current as at the stated date of publication

GENERAL DISCLOSURE/DISCLAIMER
This information herein is published by DBS Bank Ltd. ("DBS Bank") and is for information only. This publication is intended for DBS Bank and its subsidiaries or affiliates (collectively "DBS") and clients to whom it has been delivered and may not be reproduced, transmitted or communicated to any other person without the prior written permission of DBS Bank.
This publication is not and does not constitute or form part of any offer, recommendation, invitation or solicitation to you to subscribe to or to enter into any transaction as described, nor is it calculated to invite or permit the making of offers to the public to subscribe to or enter into any transaction for cash or other consideration and should not be viewed as such.
The information herein may be incomplete or condensed and it may not include a number of terms and provisions nor does it identify or define all or any of the risks associated to any actual transaction. Any terms, conditions and opinions contained herein may have been obtained from various sources and neither DBS nor any of their respective directors or employees (collectively the "DBS Group") make any warranty, expressed or implied, as to its accuracy or completeness and thus assume no responsibility of it. The information herein may be subject to further revision, verification and updating and DBS Group undertakes no responsibility thereof.
All figures and amounts stated are for illustration purposes only and shall not bind DBS Group. This publication does not have regard to the specific investment objectives, financial situation or particular needs of any specific person. Before entering into any transaction to purchase any product mentioned in this publication, you should take steps to ensure that you understand the transaction and has made an independent assessment of the appropriateness of the transaction in light of your own objectives and circumstances. In particular, you should read all the relevant documentation pertaining to the product and may wish to seek advice from a financial or other professional adviser or make such independent investigations as you consider necessary or appropriate for such purposes. If you choose not to do so, you should consider carefully whether any product mentioned in this publication is suitable for you. DBS Group does not act as an adviser and assumes no fiduciary responsibility or liability for any consequences, financial or otherwise, arising from any arrangement or entrance into any transaction in reliance on the information contained herein. In order to build your own independent analysis of any transaction and its consequences, you should consult your own independent financial, accounting, tax, legal or other competent professional advisors as you deem appropriate to ensure that any assessment you make is suitable for you in light of your own financial, accounting, tax, and legal constraints and objectives without relying in any way on DBS Group or any position which DBS Group might have expressed in this document or orally to you in the discussion.
If this publication has been distributed by electronic transmission, such as e-mail, then such transmission cannot be guaranteed to be secure or error-free as information could be intercepted, corrupted, lost, destroyed, arrive late or incomplete, or contain viruses. The sender therefore does not accept liability for any errors or omissions in the contents of the Information, which may arise as a result of electronic transmission. If verification is required, please request for a hard-copy version.
This publication is not directed to, or intended for distribution to or use by, any person or entity who is a citizen or resident of or located in any locality, state, country or other jurisdiction where such distribution, publication, availability or use would be contrary to law or regulation.

Singapore: This publication is distributed by DBS Bank Ltd (Company Regn. No. 196800306E) ("DBS") which is an Exempt Financial Adviser as defined in the Financial Advisers Act and regulated by the Monetary Authority of Singapore (the "MAS").