The company's reversal of fortune shows mounting concerns for China's electric-vehicle bubble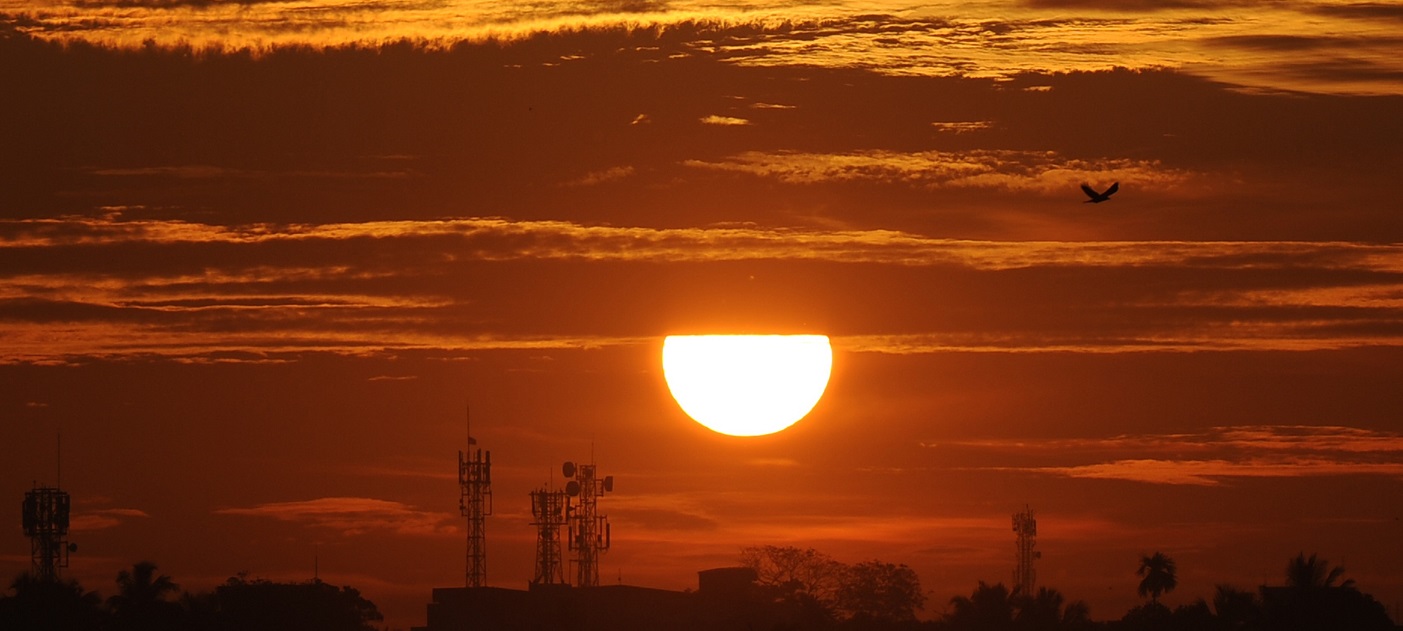 Photo credit: AFP Photo
Market news selected by the DBS Chief Investment Office


MAINLAND CHINA & HONG KONG
It took Tesla Inc about 15 years to rack up USD5b in losses. The company known as China's Tesla did it in four.
The bleeding continues. Shanghai-based NIO Inc is poised to report Tuesday (24 September) that it lost another CNY2.6b (USD369m) — around USD4m a day — during the second quarter, according to analysts' estimates. That would bring accumulated losses at the company, which is backed by technology giant Tencent Holdings Ltd, to about USD5.7b since William Li founded the carmaker in 2014.
Cost overruns, weak sales, and major recalls have led NIO to plunge 74% since its market value hit a record USD11.9b about a year ago. More broadly, the company's reversal of fortune illustrates why concerns are mounting that China created an electric-vehicle (EV) bubble that may be about to burst.
Total EV sales in China, where half of the world's electric cars are sold, fell for the first time in July after the government scaled back subsidies. Deliveries dropped again in August, raising doubts that one of the final pillars of strength in China's broader auto market, which has fallen 14 out of the past 15 months, is wavering.
China has gradually scaled back subsidies for new energy vehicles — all-electric, fuel-celled autos, and plugin hybrids — since 2017 to help the industry stand on its own two feet and avoid a bubble.
At NIO, pressure is building for it to raise more funds. The carmaker is seeking to reduce its workforce by 14% to 7,500 by the end of the month, according to the company. Incidents involving batteries catching fire or spewing smoke forced NIO to recall about 4,800 vehicles – more than 20% of all the cars it has ever sold. Second-quarter deliveries dropped from the preceding three-month period. – Bloomberg News.
The Shanghai Composite Index jumped 0.24% to 3,006.45 on Friday and the Hang Seng Index fell 0.13% to 26,435.67.


REST OF ASIA
India will decide on reviewing its fiscal gap target nearer to the next budget in February after announcing a USD20b tax cut stimulus for companies last week (ended 20 September), Finance Minister Nirmala Sitharaman said.
"At this point of time we are not revising any target," Sitharaman said in a press briefing on Sunday in New Delhi. "The decision will be taken later."
India will also decide on extra market borrowing later in the year, she said. No decision has been taken on cutting personal income tax rates, Sitharaman said.
The surprise decision to lower corporate taxes has raised concerns about India's fiscal discipline. Tax cuts by the Indian government for companies will invariably lead to higher central and general government fiscal deficits, absent equivalent revenue generating measures, according to S&P Global Ratings.
Sovereign bonds declined Friday (20 September) after the announcement. The benchmark 10-year bond yield climbed 15 bps, the most for the notes since January, to 6.79%. Stocks surged along with the rupee. – Bloomberg News.
Australia's S&P/ASX 200 Index was little changed at 6,730.80 at the open on Monday. It upped 0.20% to 6,730.75 the previous session.
South Korea's Kospi Index rose 0.08% to 2,082.09 early Friday. It added 0.54% to 2,091.52 the previous session.
The Taiwan Stock Exchange Weighted Index (Taiex) increased 0.32% to 10,929.69 on Friday.
Note: All views expressed are current as at the stated date of publication

GENERAL DISCLOSURE/DISCLAIMER
This information herein is published by DBS Bank Ltd. ("DBS Bank") and is for information only. This publication is intended for DBS Bank and its subsidiaries or affiliates (collectively "DBS") and clients to whom it has been delivered and may not be reproduced, transmitted or communicated to any other person without the prior written permission of DBS Bank.
This publication is not and does not constitute or form part of any offer, recommendation, invitation or solicitation to you to subscribe to or to enter into any transaction as described, nor is it calculated to invite or permit the making of offers to the public to subscribe to or enter into any transaction for cash or other consideration and should not be viewed as such.
The information herein may be incomplete or condensed and it may not include a number of terms and provisions nor does it identify or define all or any of the risks associated to any actual transaction. Any terms, conditions and opinions contained herein may have been obtained from various sources and neither DBS nor any of their respective directors or employees (collectively the "DBS Group") make any warranty, expressed or implied, as to its accuracy or completeness and thus assume no responsibility of it. The information herein may be subject to further revision, verification and updating and DBS Group undertakes no responsibility thereof.
All figures and amounts stated are for illustration purposes only and shall not bind DBS Group. This publication does not have regard to the specific investment objectives, financial situation or particular needs of any specific person. Before entering into any transaction to purchase any product mentioned in this publication, you should take steps to ensure that you understand the transaction and has made an independent assessment of the appropriateness of the transaction in light of your own objectives and circumstances. In particular, you should read all the relevant documentation pertaining to the product and may wish to seek advice from a financial or other professional adviser or make such independent investigations as you consider necessary or appropriate for such purposes. If you choose not to do so, you should consider carefully whether any product mentioned in this publication is suitable for you. DBS Group does not act as an adviser and assumes no fiduciary responsibility or liability for any consequences, financial or otherwise, arising from any arrangement or entrance into any transaction in reliance on the information contained herein. In order to build your own independent analysis of any transaction and its consequences, you should consult your own independent financial, accounting, tax, legal or other competent professional advisors as you deem appropriate to ensure that any assessment you make is suitable for you in light of your own financial, accounting, tax, and legal constraints and objectives without relying in any way on DBS Group or any position which DBS Group might have expressed in this document or orally to you in the discussion.
If this publication has been distributed by electronic transmission, such as e-mail, then such transmission cannot be guaranteed to be secure or error-free as information could be intercepted, corrupted, lost, destroyed, arrive late or incomplete, or contain viruses. The sender therefore does not accept liability for any errors or omissions in the contents of the Information, which may arise as a result of electronic transmission. If verification is required, please request for a hard-copy version.
This publication is not directed to, or intended for distribution to or use by, any person or entity who is a citizen or resident of or located in any locality, state, country or other jurisdiction where such distribution, publication, availability or use would be contrary to law or regulation.

Singapore: This publication is distributed by DBS Bank Ltd (Company Regn. No. 196800306E) ("DBS") which is an Exempt Financial Adviser as defined in the Financial Advisers Act and regulated by the Monetary Authority of Singapore (the "MAS").