Investors will be glad to see the end of a painful three months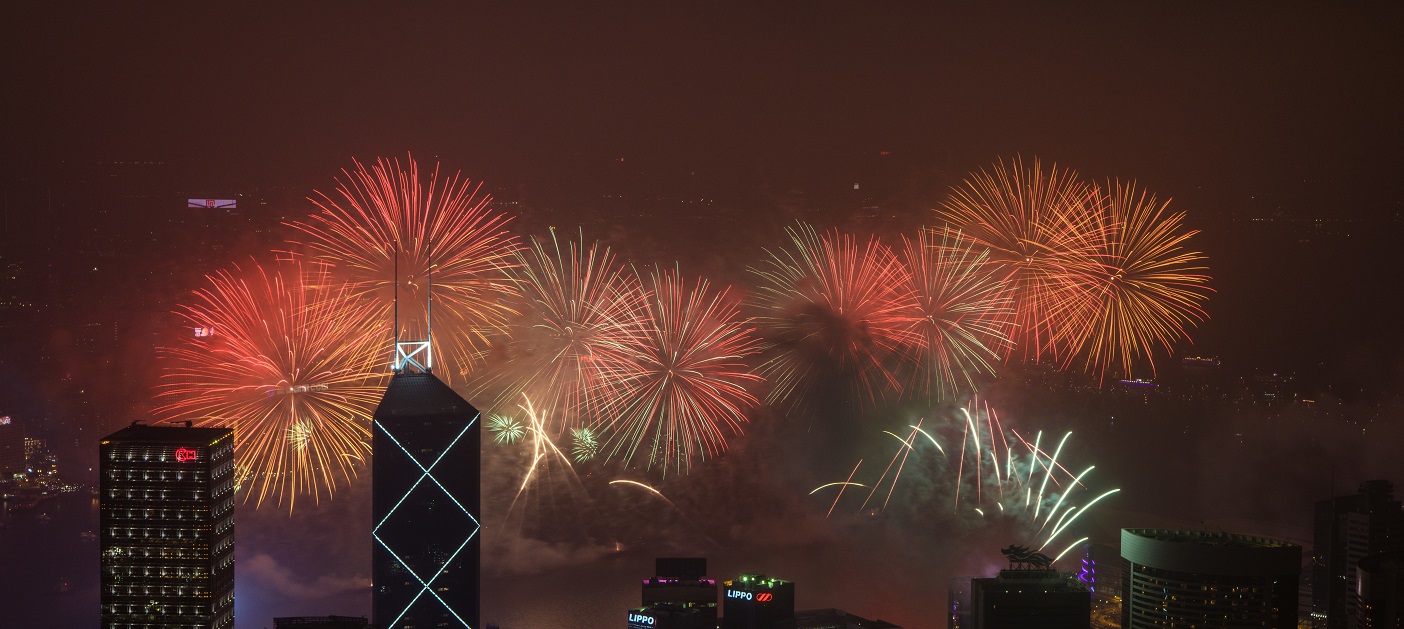 Photo credit: AFP Photo
Market news selected by the DBS Chief Investment Office

MAINLAND CHINA & HONG KONG
Hong Kong stocks will end the year on a high note after handing investors the world's worst returns this quarter.
That is according to analysts in a Bloomberg survey, who say attractive valuations, easing trade tensions, and stimulus measures from Beijing will help lift the Hang Seng Index about 7.9% by the end of December from Wednesday's (25 September) close. History is on their side, with data since 1989 showing stocks rise an average 5.9% in the final three months of the calendar year, at least twice as much as any other quarter. The 28,000-point target also implies Hong Kong shares will avoid a rare back-to-back annual loss, something that has not happened since 2002.
Investors will be glad to see the end of a painful three months, set to be the benchmark's worst since China's stock bubble burst in 2015. Already reeling from a tumbling yuan and the US-China trade dispute, months of often violent street protests have added pressure on earnings for some of Hong Kong's biggest companies. The city's beleaguered stock market has lost nearly USD350b since the end of June.
The Hang Seng Index is lagging global peers by the most since 2006, when China's central bank began an interest rate hiking cycle to curb excessive lending. Valuations for companies on the gauge are about 10% lower than the 10-year average, according to data based on projected earnings.
Selloffs accelerated in the three months since June after the US and China levied higher tariffs on each other. Adding to the gloom was worsening economic data that pointed to deepening problems in Hong Kong and on the mainland.
Challenges remain for the stock market, with no immediate resolution in sight for the city's protests or the trade war. Still, Hong Kong stocks are "seriously undervalued" at a time when dovish central banks around the world are boosting sentiment. – Bloomberg News.
The Shanghai Composite Index slid 1.00% to 2,955.43 on Wednesday and the Hang Seng Index slipped 1.28% to 25,945.35.
REST OF ASIA
The largest Indonesian phone operator said it will wait to see how the spat between US officials and Huawei Technologies Co Ltd ends before picking suppliers for 5G wireless equipment.
Southeast Asia's largest market for telecom services is still several years from launching 5G services, allowing PT Telekomunikasi time to decide whether to pick Huawei as a supplier, President Director Ririek Adriansyah said. The US, locked in a trade war with China, is campaigning against Huawei equipment, saying it poses security risks for countries because the company is too close to China's government.
The Trump administration has blacklisted China's largest technology company while accusing it of aiding Beijing in espionage. The US has also curbed sales of technology Huawei has used in some of its phones and telecommunications equipment, creating the risk that customers of the company will not be able to update software in its devices. Huawei has been one of the Indonesian carrier's key equipment suppliers.
Telkomsel, the state-company's mobile unit, had 168m subscribers at the end of June with two-thirds of them using smartphones. The digital business accounted for 62% of the unit's revenue in the first half and was set to grow at a steady pace. The Indonesian carrier may post an increase in net income this year that is "slightly better" than the group's revenue growth guidance of mid-to-high single digits, said Adriansyah, who took over as the group CEO in July.
Intensifying competition for mobile services last year saw operators from PT XL Axiata, PT Indosat, and PT Smartfren Telecom posting losses. But the tide has turned with the operators now maintaining stable subscriber bases. The market may become healthier if the government succeeds in nudging operators to consolidate. – Bloomberg News.
Australia's S&P/ASX 200 Index edged up 0.08% at 6,715.90 at the open on Thursday (26 September). It shed 0.57% to 6,710.22 the previous session.
South Korea's Kospi Index rebounded 0.50% to 2,083.72 early Thursday morning. It erased 1.32% to 2,073.39 the previous session.
The Taiwan Stock Exchange Weighted Index (Taiex) fell 0.41% to 10,873.69 on Wednesday.
Note: All views expressed are current as at the stated date of publication

GENERAL DISCLOSURE/DISCLAIMER
This information herein is published by DBS Bank Ltd. ("DBS Bank") and is for information only. This publication is intended for DBS Bank and its subsidiaries or affiliates (collectively "DBS") and clients to whom it has been delivered and may not be reproduced, transmitted or communicated to any other person without the prior written permission of DBS Bank.
This publication is not and does not constitute or form part of any offer, recommendation, invitation or solicitation to you to subscribe to or to enter into any transaction as described, nor is it calculated to invite or permit the making of offers to the public to subscribe to or enter into any transaction for cash or other consideration and should not be viewed as such.
The information herein may be incomplete or condensed and it may not include a number of terms and provisions nor does it identify or define all or any of the risks associated to any actual transaction. Any terms, conditions and opinions contained herein may have been obtained from various sources and neither DBS nor any of their respective directors or employees (collectively the "DBS Group") make any warranty, expressed or implied, as to its accuracy or completeness and thus assume no responsibility of it. The information herein may be subject to further revision, verification and updating and DBS Group undertakes no responsibility thereof.
All figures and amounts stated are for illustration purposes only and shall not bind DBS Group. This publication does not have regard to the specific investment objectives, financial situation or particular needs of any specific person. Before entering into any transaction to purchase any product mentioned in this publication, you should take steps to ensure that you understand the transaction and has made an independent assessment of the appropriateness of the transaction in light of your own objectives and circumstances. In particular, you should read all the relevant documentation pertaining to the product and may wish to seek advice from a financial or other professional adviser or make such independent investigations as you consider necessary or appropriate for such purposes. If you choose not to do so, you should consider carefully whether any product mentioned in this publication is suitable for you. DBS Group does not act as an adviser and assumes no fiduciary responsibility or liability for any consequences, financial or otherwise, arising from any arrangement or entrance into any transaction in reliance on the information contained herein. In order to build your own independent analysis of any transaction and its consequences, you should consult your own independent financial, accounting, tax, legal or other competent professional advisors as you deem appropriate to ensure that any assessment you make is suitable for you in light of your own financial, accounting, tax, and legal constraints and objectives without relying in any way on DBS Group or any position which DBS Group might have expressed in this document or orally to you in the discussion.
If this publication has been distributed by electronic transmission, such as e-mail, then such transmission cannot be guaranteed to be secure or error-free as information could be intercepted, corrupted, lost, destroyed, arrive late or incomplete, or contain viruses. The sender therefore does not accept liability for any errors or omissions in the contents of the Information, which may arise as a result of electronic transmission. If verification is required, please request for a hard-copy version.
This publication is not directed to, or intended for distribution to or use by, any person or entity who is a citizen or resident of or located in any locality, state, country or other jurisdiction where such distribution, publication, availability or use would be contrary to law or regulation.

Singapore: This publication is distributed by DBS Bank Ltd (Company Regn. No. 196800306E) ("DBS") which is an Exempt Financial Adviser as defined in the Financial Advisers Act and regulated by the Monetary Authority of Singapore (the "MAS").