Meanwhile, the Singapore central bank is set to join the global policy easing tide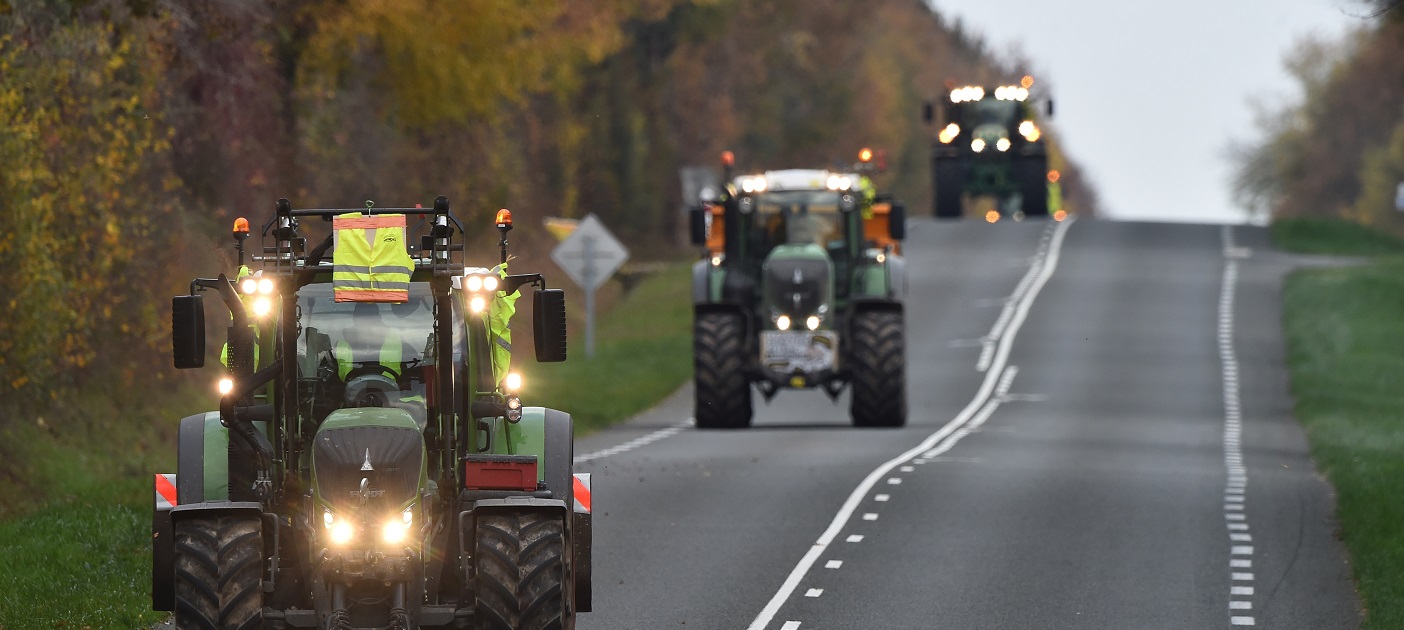 Photo credit: AFP Photo
Market news selected by the DBS Chief Investment Office



MAINLAND CHINA & HONG KONG
The European Union (EU) imposed tariffs as high as 66.4% on steel road wheels from China, targeting manufacturers such as Zhejiang Jingu Co Ltd and Xingmin Intelligent Transportation Systems Co Ltd.
The duties punish Chinese exporters of steel wheels for vehicles including cars, tractors, and trailers for allegedly having sold them in the EU below cost, a practice known as dumping. The European market for such wheels is worth an estimated EUR800m (USD881m).
Dumped imports of steel road wheels from China caused "material injury" to EU-based manufacturers of the goods, the European Commission, the 28-nation bloc's executive arm in Brussels, said on Thursday (10 October) in the Official Journal.
The anti-dumping duties represent the preliminary outcome of a probe opened in February based on a dumping complaint by the Association of European Wheel Manufacturers. The levies, due to take effect on Friday, will last for six months and may be prolonged for five years.
The EU has 11 manufacturers of steel road wheels, according to the commission, which took the unusual step of declining to identify any of them. European producers requested anonymity "on grounds of a fear of retaliatory measures by some of their customers", the commission said.
The EU industry employs 3,600 people mainly in Germany, France, Spain, the Czech Republic, Italy, Romania, and Poland, the commission said in a subsequent emailed statement about the case.
Chinese exporters' combined share of the EU market for steel road wheels doubled to 5.3% last year compared with 2015, the commission said in its decision published in the Official Journal.
The rates of the provisional anti-dumping duties are 50.3% against 19 specifically named Chinese exporters – including Zhejiang Jingu and Xingmin Intelligent Transportation Systems – and 66.4% for all others.
Separately on Thursday, the commission threatened to stoke longstanding tensions with China over steel trade by opening an inquiry into whether Chinese producers of hot-rolled, stainless-steel sheets and coils receive market-distorting government aid.
The probe, which also covers Indonesia and is due to last as long as 13 months, could lead to EU anti-subsidy duties on imports of these steel products – used for other kinds of steel and for tubes – from both countries. Hot-rolled, stainless-steel sheets and coils from China, Taiwan, and Indonesia face a separate threat of European anti-dumping duties as a result of an investigation opened in August.
The EU already has anti-dumping and/or anti-subsidy levies on a range of other products imported from China, the biggest producer of the metal with around half the world's output. – Bloomberg News.
The Shanghai Composite Index gained 0.78% to 2,947.71 on Thursday while the Hang Seng Index inched 0.10% higher to 25,707.93.
REST OF ASIA
Singapore's central bank will probably ease monetary policy for the first time in more than three years as a global slowdown continues to weigh on the export-reliant economy.
A majority of the economists surveyed by Bloomberg predict the Monetary Authority of Singapore (MAS) will reduce the slope of its currency band by 50 bps on Monday (14 October), implying a more gradual pace of appreciation in the local dollar. The MAS uses the exchange rate, rather than interest rates, as its main policy tool. ​
Central banks around the world are loosening policy to guard against the global slowdown and escalating US-China trade tensions. In Singapore, authorities are taking a gradual approach, as they monitor risks and watch the job market closely.
"The global slowdown continues to weigh on the domestic sector, with significant implications on the labour market," Irvin Seah, senior economist at DBS Group Holdings Ltd in Singapore, said in a research note. "A robust fiscal budget is expected early next year to render support for the economy while the MAS will most likely ease the monetary policy stance moderately."
DBS analysts are among those seeing a 50-point reduction in the slope of the currency band on Monday.
The downturn may prompt a more aggressive move by the MAS, according to eight of 22 economists in the Bloomberg survey. They predict the central bank will move to a flat slope – meaning it would not seek an appreciation in the exchange rate.
Manufacturing remains the hardest-hit sector, while other parts of the economy are still relatively healthy, and retrenchments have not yet significantly increased. Industrial output plunged in August by the most in almost four years, with electronics posting its worst production since 2012. – Bloomberg News.
South Korea's benchmark Kospi Index rose 0.84% to 2,045.20 on Friday morning, reversing the previous session's 0.88% loss to 2,028.15.
Shares in Sydney were up 0.73% Friday morning with the S&P/ASX 200 Index at 6,594.60. The index was little changed at 6,547.08 the previous session.
Taiwan's market was closed Thursday for National Day.
Note: All views expressed are current as at the stated date of publication

GENERAL DISCLOSURE/DISCLAIMER
This information herein is published by DBS Bank Ltd. ("DBS Bank") and is for information only. This publication is intended for DBS Bank and its subsidiaries or affiliates (collectively "DBS") and clients to whom it has been delivered and may not be reproduced, transmitted or communicated to any other person without the prior written permission of DBS Bank.
This publication is not and does not constitute or form part of any offer, recommendation, invitation or solicitation to you to subscribe to or to enter into any transaction as described, nor is it calculated to invite or permit the making of offers to the public to subscribe to or enter into any transaction for cash or other consideration and should not be viewed as such.
The information herein may be incomplete or condensed and it may not include a number of terms and provisions nor does it identify or define all or any of the risks associated to any actual transaction. Any terms, conditions and opinions contained herein may have been obtained from various sources and neither DBS nor any of their respective directors or employees (collectively the "DBS Group") make any warranty, expressed or implied, as to its accuracy or completeness and thus assume no responsibility of it. The information herein may be subject to further revision, verification and updating and DBS Group undertakes no responsibility thereof.
All figures and amounts stated are for illustration purposes only and shall not bind DBS Group. This publication does not have regard to the specific investment objectives, financial situation or particular needs of any specific person. Before entering into any transaction to purchase any product mentioned in this publication, you should take steps to ensure that you understand the transaction and has made an independent assessment of the appropriateness of the transaction in light of your own objectives and circumstances. In particular, you should read all the relevant documentation pertaining to the product and may wish to seek advice from a financial or other professional adviser or make such independent investigations as you consider necessary or appropriate for such purposes. If you choose not to do so, you should consider carefully whether any product mentioned in this publication is suitable for you. DBS Group does not act as an adviser and assumes no fiduciary responsibility or liability for any consequences, financial or otherwise, arising from any arrangement or entrance into any transaction in reliance on the information contained herein. In order to build your own independent analysis of any transaction and its consequences, you should consult your own independent financial, accounting, tax, legal or other competent professional advisors as you deem appropriate to ensure that any assessment you make is suitable for you in light of your own financial, accounting, tax, and legal constraints and objectives without relying in any way on DBS Group or any position which DBS Group might have expressed in this document or orally to you in the discussion.
If this publication has been distributed by electronic transmission, such as e-mail, then such transmission cannot be guaranteed to be secure or error-free as information could be intercepted, corrupted, lost, destroyed, arrive late or incomplete, or contain viruses. The sender therefore does not accept liability for any errors or omissions in the contents of the Information, which may arise as a result of electronic transmission. If verification is required, please request for a hard-copy version.
This publication is not directed to, or intended for distribution to or use by, any person or entity who is a citizen or resident of or located in any locality, state, country or other jurisdiction where such distribution, publication, availability or use would be contrary to law or regulation.

Singapore: This publication is distributed by DBS Bank Ltd (Company Regn. No. 196800306E) ("DBS") which is an Exempt Financial Adviser as defined in the Financial Advisers Act and regulated by the Monetary Authority of Singapore (the "MAS").