New possible areas of funding include cyber security and artificial intelligence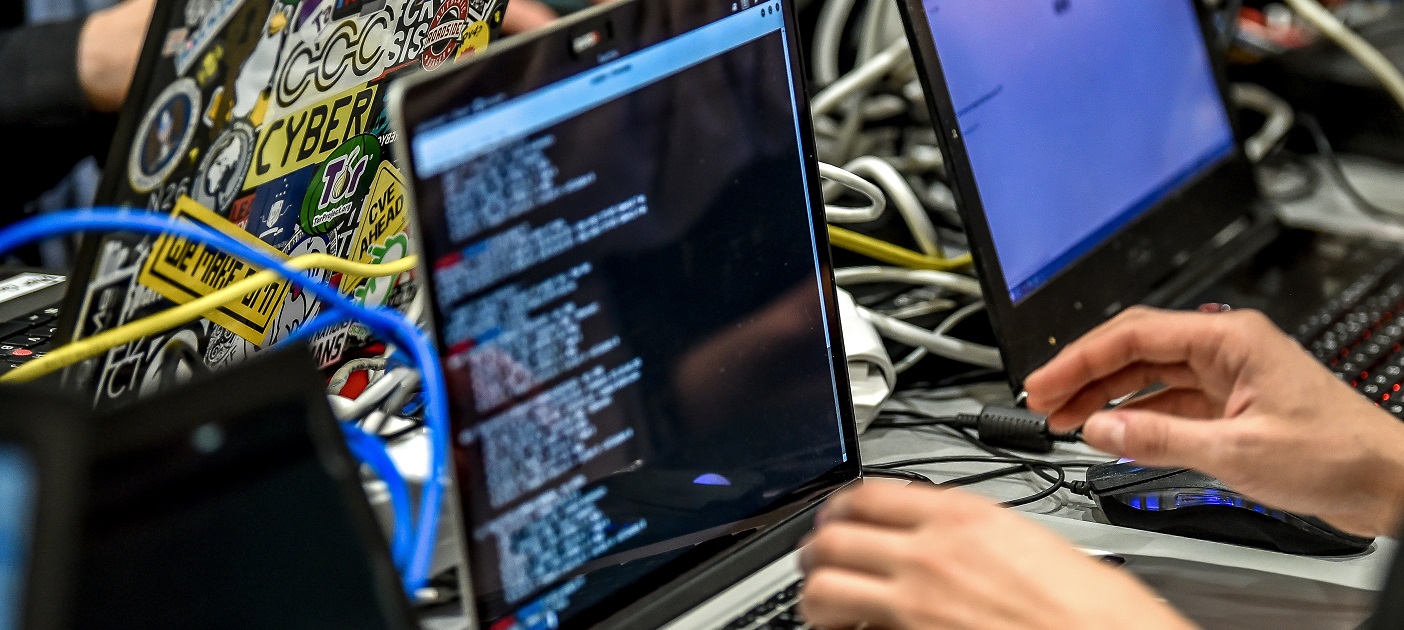 Photo credit: AFP Photo
Market news selected by the DBS Chief Investment Office



REST OF ASIA
Singapore's central bank is poised to extend funding for financial technology (fintech) initiatives because the five-year round ending in March has yielded positive results, its top official said.
The Monetary Authority of Singapore (MAS) will probably announce new funding plans next year, with possible areas including cyber security and artificial intelligence, Managing Director Ravi Menon said. The SGD225m (USD165m) programme has spurred innovation, attracted new companies, and created jobs, he said.
"I think it has been money that is extremely well spent," Menon said in an interview before the city-state's third annual fintech festival kicks off Monday (11 November). "The most important is that we now have a vibrant fintech ecosystem."
Singapore is among global financial centres that are promoting technology to boost competitiveness and innovation. The private sector is also piling in, with investors spending a record USD735m on the island's fintech ventures in the first nine months of this year, according to data.
There are now more than 600 fintech start-ups in Singapore, up from about 50 in 2015, MAS data show. That has bolstered employment at a time when automation has prompted lenders around the world to cut branches and staff.
"We've been creating outside of the financial sector about 1,000 fintech jobs each year," Menon said. "This is significant at a time when the need to create jobs is more paramount than ever before." – Bloomberg News.
Australia's S&P/ASX 200 Index opened 0.42% higher on Monday (11 November) morning at 6,752.20. The benchmark closed little changed at 6,724.10 the previous session.
South Korea's Kospi Index dipped 0.28% to 2,131.24 in early-Monday trading, after closing 0.33% lower at 2,137.23 on Friday.
The Taiex fell 0.23% to 11,579.54 on Friday.



MAINLAND CHINA & HONG KONG
Chinese factories are again threatening to drag down prices around the world as the cost of their goods decline by the most since 2016.
In a fresh challenge to the ability of global central banks to revive inflation, China's slowest growth in almost three decades and cheaper energy costs have left manufacturing prices declining since July.
While cheaper goods may be a boon to foreign consumers as Christmas nears, the overall effect is a potential spiral of falling prices worldwide as companies everywhere are forced to compete with Chinese rivals to protect profits. That would add further tension to the US-China trade war.
They expect the recent worsening of the producer price index (PPI) to weigh on inflation rates in the US and Europe, similar to what happened in 2014-16. Producer prices in Germany, Japan, South Korea, and the US are already negative.
Data released on Saturday (9 November) underscored the problem, with Chinese producer prices dropping for a fourth month in October. Input costs and energy prices have fallen since June, reducing costs for producers. However, those savings have not boosted companies' margins as demand is not strong and there is plenty of excess capacity, so manufacturers have also cut asking prices.
A key problem is that while prices deflate, loans do not, making it harder still for China's indebted industrial sector to make ends meet. Chinese private companies are already defaulting on their bonds at twice the rate this year compared with 2018, and the government is worried about the health of the banking sector.
Similar to what happened in 2014-2016, a flow of cheaper goods from China will make it harder for central banks elsewhere to generate sustained inflation. Consumer prices in Japan, Germany, and the US are already below their inflation targets of around 2% a year, and further declines in the price of imports and manufactures will only make it harder to reach those goals. China is the biggest source of imports for the US and Japan, and the second biggest for Germany, after the Netherlands.
The effect of the slide in the price of exported Chinese goods is already appearing in the data of some of those trading partners, with the prices of Chinese machinery, metals, cloth, and chemicals imported by Japan all dropping, and the price of US imports also in decline.
In addition to falling PPI, discounts by Chinese companies to compensate for tariffs may be having an effect on the price of goods sent to the US, and some of the decline in export prices is likely due to the yuan weakening against the dollar, making Chinese goods cheaper for companies in many countries. – Bloomberg News.
The Shanghai Composite Index fell 0.49% to 2,964.18 on Friday (8 November) while the Hang Seng Index lost 0.70% to 27,651.14.
Note: All views expressed are current as at the stated date of publication

GENERAL DISCLOSURE/DISCLAIMER
This information herein is published by DBS Bank Ltd. ("DBS Bank") and is for information only. This publication is intended for DBS Bank and its subsidiaries or affiliates (collectively "DBS") and clients to whom it has been delivered and may not be reproduced, transmitted or communicated to any other person without the prior written permission of DBS Bank.
This publication is not and does not constitute or form part of any offer, recommendation, invitation or solicitation to you to subscribe to or to enter into any transaction as described, nor is it calculated to invite or permit the making of offers to the public to subscribe to or enter into any transaction for cash or other consideration and should not be viewed as such.
The information herein may be incomplete or condensed and it may not include a number of terms and provisions nor does it identify or define all or any of the risks associated to any actual transaction. Any terms, conditions and opinions contained herein may have been obtained from various sources and neither DBS nor any of their respective directors or employees (collectively the "DBS Group") make any warranty, expressed or implied, as to its accuracy or completeness and thus assume no responsibility of it. The information herein may be subject to further revision, verification and updating and DBS Group undertakes no responsibility thereof.
All figures and amounts stated are for illustration purposes only and shall not bind DBS Group. This publication does not have regard to the specific investment objectives, financial situation or particular needs of any specific person. Before entering into any transaction to purchase any product mentioned in this publication, you should take steps to ensure that you understand the transaction and has made an independent assessment of the appropriateness of the transaction in light of your own objectives and circumstances. In particular, you should read all the relevant documentation pertaining to the product and may wish to seek advice from a financial or other professional adviser or make such independent investigations as you consider necessary or appropriate for such purposes. If you choose not to do so, you should consider carefully whether any product mentioned in this publication is suitable for you. DBS Group does not act as an adviser and assumes no fiduciary responsibility or liability for any consequences, financial or otherwise, arising from any arrangement or entrance into any transaction in reliance on the information contained herein. In order to build your own independent analysis of any transaction and its consequences, you should consult your own independent financial, accounting, tax, legal or other competent professional advisors as you deem appropriate to ensure that any assessment you make is suitable for you in light of your own financial, accounting, tax, and legal constraints and objectives without relying in any way on DBS Group or any position which DBS Group might have expressed in this document or orally to you in the discussion.
If this publication has been distributed by electronic transmission, such as e-mail, then such transmission cannot be guaranteed to be secure or error-free as information could be intercepted, corrupted, lost, destroyed, arrive late or incomplete, or contain viruses. The sender therefore does not accept liability for any errors or omissions in the contents of the Information, which may arise as a result of electronic transmission. If verification is required, please request for a hard-copy version.
This publication is not directed to, or intended for distribution to or use by, any person or entity who is a citizen or resident of or located in any locality, state, country or other jurisdiction where such distribution, publication, availability or use would be contrary to law or regulation.

Singapore: This publication is distributed by DBS Bank Ltd (Company Regn. No. 196800306E) ("DBS") which is an Exempt Financial Adviser as defined in the Financial Advisers Act and regulated by the Monetary Authority of Singapore (the "MAS").