Stocks fall the most since early August as protests escalate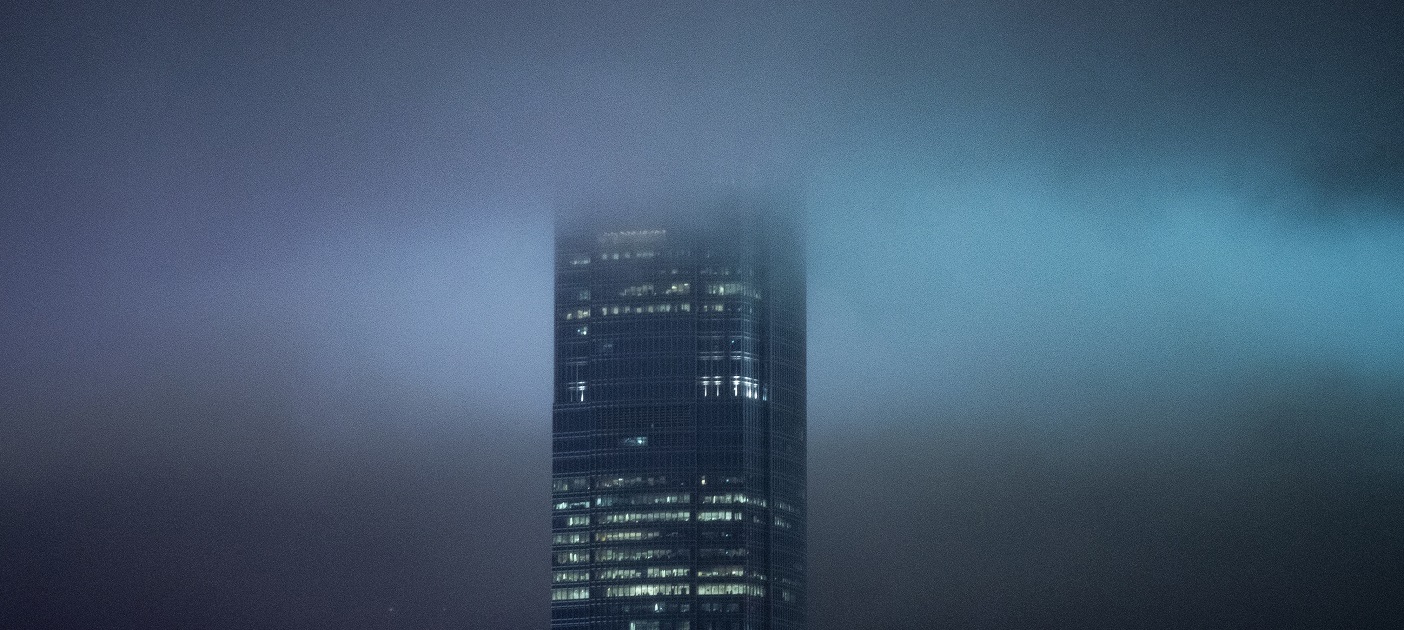 Photo credit: AFP Photo
Market news selected by the DBS Chief Investment Office



MAINLAND CHINA & HONG KONG
Hong Kong stocks fell the most since early August as protests escalated after police shot and wounded a protester on Monday (11 November) morning.
The Hang Seng Index dropped 2.62% to 26,926.55, with local landlords plummeting. Police fired tear gas in the centre of the business district to disperse chanting office workers who were blocking roads. Signs that optimism over a potential US-China trade deal has been overdone added to the bearish sentiment. The MSCI Hong Kong Index slumped 2.9% and the local dollar weakened.
The abrupt drop in the city's stocks – the worst in Asia – follows a half trillion-dollar rally that drove a measure of buying momentum to its highest level in almost nine months and pushed the Hang Seng Index above its 200-day moving average.
The local dollar fell 0.04% to 7.8334 per dollar after its best week since mid-September. That is even as a gauge tracking the demand for cash jumped to the highest level since early 2016. The currency's three-month forward points surged to 75.
Concern is also rising that Hong Kong's bleak economic situation has yet to fully filter through to its stocks. Faced with its worst business outlook since the 2008 financial crisis and a plunge into recession, a chill may be coming for Hong Kong's corporate earnings.
"Hong Kong's gains are just part of a global risk-on rally amid a flood of liquidity, and the short-term gains are way too strong," said a fund manager.
While US President Donald Trump said late last week (ended 8 November) that trade talks with China were moving along "very nicely", he added that reports about how much the US was ready to roll back tariffs on China were "incorrect". Those reports had helped fuel the risk-on rally that sent a gauge of global stocks to its highest level since early 2018.
To be sure, traders can still find opportunities in a market where many firms rely on the mainland for earnings. China's A-shares are about 28% more expensive than their Hong Kong-listed peers, compared with a long-term average of 20%. – Bloomberg News.
The Shanghai Composite Index fell 1.83% to 2,909.97.
REST OF ASIA
A hunt for yield is prompting South Korean investors to pile tens of billions of dollars into unconventional assets abroad, raising risks of losses on unfamiliar products.
Holdings of overseas alternative assets such as real estate, infrastructure, private equity and debt, and hedge funds by investors in Asia's fourth-largest economy rose to at least about KRW201t (USD173b) this year, a record, according to data. That compares with KRW158t held by fund managers, pension funds, insurers, and brokerages at the end of 2018 and KRW118t in 2017.
Korean investors are joining peers around the world in putting more money in alternative assets as equity and bond returns sag. The global amount of such products under management has risen more than three-fold over the past decade to USD9.5t in 2018, and it is forecast to grow to USD14t in 2023, according to Preqin data. The assets can expose buyers to bigger risks than conventional securities, because they are often less liquid with less information about them available to the public.
Some signs of trouble are already emerging.
Korean institutions need to boost returns on their investments to help provide for an ageing population, and the national pension fund has KRW708t in assets. But with a global economic slowdown and sliding interest rates dragging down returns, there are signs that some investors have grown less cautious when opportunities to earn extra yield arise. – Bloomberg News.
South Korea's Kospi Index gained 0.26% to 2,129.59 at the open on Tuesday (12 November). It finished 0.61% lower at 2,124.09 on Monday.
Australia's S&P/ASX 200 Index fell 0.38% to 6,746.70 on Tuesday morning. The index rose 0.72% to 6,772.53 the previous session.
The Taiwan Stock Exchange Weighted Index (Taiex) dropped 1.31% to 11,427.28 on Monday.
Note: All views expressed are current as at the stated date of publication

GENERAL DISCLOSURE/DISCLAIMER
This information herein is published by DBS Bank Ltd. ("DBS Bank") and is for information only. This publication is intended for DBS Bank and its subsidiaries or affiliates (collectively "DBS") and clients to whom it has been delivered and may not be reproduced, transmitted or communicated to any other person without the prior written permission of DBS Bank.
This publication is not and does not constitute or form part of any offer, recommendation, invitation or solicitation to you to subscribe to or to enter into any transaction as described, nor is it calculated to invite or permit the making of offers to the public to subscribe to or enter into any transaction for cash or other consideration and should not be viewed as such.
The information herein may be incomplete or condensed and it may not include a number of terms and provisions nor does it identify or define all or any of the risks associated to any actual transaction. Any terms, conditions and opinions contained herein may have been obtained from various sources and neither DBS nor any of their respective directors or employees (collectively the "DBS Group") make any warranty, expressed or implied, as to its accuracy or completeness and thus assume no responsibility of it. The information herein may be subject to further revision, verification and updating and DBS Group undertakes no responsibility thereof.
All figures and amounts stated are for illustration purposes only and shall not bind DBS Group. This publication does not have regard to the specific investment objectives, financial situation or particular needs of any specific person. Before entering into any transaction to purchase any product mentioned in this publication, you should take steps to ensure that you understand the transaction and has made an independent assessment of the appropriateness of the transaction in light of your own objectives and circumstances. In particular, you should read all the relevant documentation pertaining to the product and may wish to seek advice from a financial or other professional adviser or make such independent investigations as you consider necessary or appropriate for such purposes. If you choose not to do so, you should consider carefully whether any product mentioned in this publication is suitable for you. DBS Group does not act as an adviser and assumes no fiduciary responsibility or liability for any consequences, financial or otherwise, arising from any arrangement or entrance into any transaction in reliance on the information contained herein. In order to build your own independent analysis of any transaction and its consequences, you should consult your own independent financial, accounting, tax, legal or other competent professional advisors as you deem appropriate to ensure that any assessment you make is suitable for you in light of your own financial, accounting, tax, and legal constraints and objectives without relying in any way on DBS Group or any position which DBS Group might have expressed in this document or orally to you in the discussion.
If this publication has been distributed by electronic transmission, such as e-mail, then such transmission cannot be guaranteed to be secure or error-free as information could be intercepted, corrupted, lost, destroyed, arrive late or incomplete, or contain viruses. The sender therefore does not accept liability for any errors or omissions in the contents of the Information, which may arise as a result of electronic transmission. If verification is required, please request for a hard-copy version.
This publication is not directed to, or intended for distribution to or use by, any person or entity who is a citizen or resident of or located in any locality, state, country or other jurisdiction where such distribution, publication, availability or use would be contrary to law or regulation.

Singapore: This publication is distributed by DBS Bank Ltd (Company Regn. No. 196800306E) ("DBS") which is an Exempt Financial Adviser as defined in the Financial Advisers Act and regulated by the Monetary Authority of Singapore (the "MAS").