But the Dow sinks following disappointing reports from retailers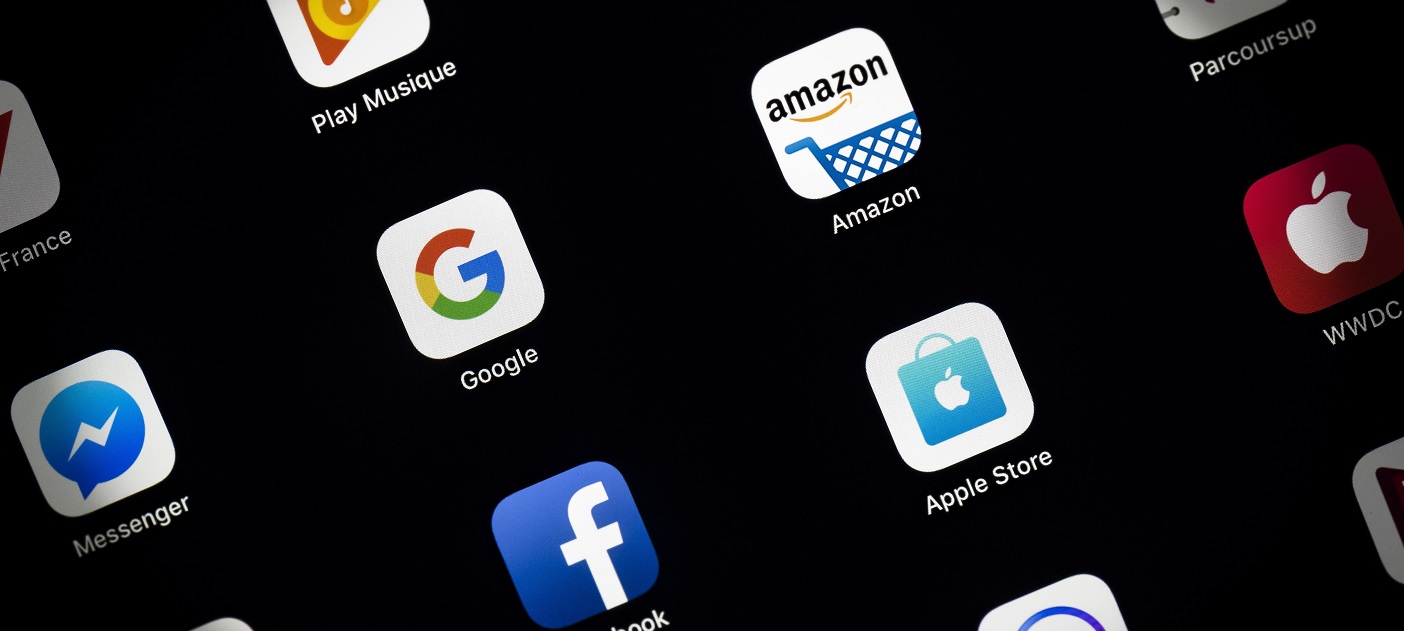 Photo credit: AFP Photo
Market news selected by the DBS Chief Investment Office



US
Gains in Facebook Inc, Broadcom Inc, and Tesla Inc lifted the Nasdaq Composite Index to a fresh record Tuesday (19 November). The benchmark rose 0.24% to 8,570.66. The Dow Jones Industrial Average sank following disappointing reports from retailers and ended 0.36% lower at 27,934.02.
Home Depot Inc and Kohl's Corporation both posted disappointing results on Tuesday, raising fresh doubts about whether American consumers can keep up robust spending as the crucial holiday season approaches.
The two retailers cut their annual forecasts for the second time this year. While the companies blamed shortfalls on specific issues – including lumber prices at Home Depot and lower demand for women's apparel at Kohl's – the weak results sent jitters across an industry that has been scrutinised for any sign of weakness amid a record streak of economic growth.
The concerns were reflected in a broad decline in consumer stocks, with the S&P 500 Retailing Index down as much 1.5%. Home Depot's stock dropped as much as 5.6%, the biggest decline since February 2018. Rival Lowe's Companies Inc, which reports earnings Wednesday morning, fell 0.8%. And an S&P 500 department stores index plunged by the most intraday since the start of 2017 following Kohl's results.
Kohl's, whose stock plunged as much as 19%, is particularly worrisome ahead of the gift-giving season. The company has made investments that it said would draw in more customers – specifically Millennials.
Meanwhile, investors also mulled the implications of a report that US and Chinese negotiators may link the size of tariff rollbacks to terms set during talks in May.
Investors remain sensitive to any signs of whether US consumers can continue supporting economic growth and are looking for developments on trade after months of closely watched negotiations. One challenge for stocks across Developed Markets lies in the MSCI World Index's 21% advance this year, which has propelled the benchmark to its highest estimated price-to-earnings ratio since 2017. – Bloomberg News.
EUROPE
A Dutch index of mid-cap companies is beating all benchmarks in developed western European stock markets this year. It is happening the way businesses in the country have always made their money: outside its borders.
The Amsterdam Midkap Index is up 36% in 2019, led by a French telecom company that is paring debt and Asia-focused chip-equipment makers that have benefited from the latest generation of mobile networks. The benchmark is outpacing the 23% gain for the larger company AEX Index and the 21% advance in the Stoxx Europe 600 Index.
The best performing stocks in the Netherlands' equity market typically have drawn most of their sales from outside the nation's borders because of its small size. Billionaire Patrick Drahi's Altice Europe NV, which counts France as its biggest market, as well as ASM International NV and BE Semiconductor Industries NV, which get the majority of their revenue from Asia, are not exceptions.
Altice Europe's shares have more than tripled this year as the company worked at cutting its debt load of more than EUR30b (USD33b) through asset sales.
The stock with the biggest weighting in the Midkap index, chip-equipment company ASM International, has gained 185% this year. BE Semiconductor's shares have advanced 87%. Both companies have gained in part on the prospect of growth tied to the rollout of fifth-generation mobile-phone networks.
The Midkap index is unlikely to repeat its outperformance in 2020, an analyst said. "The economy will move down, and small caps will be hurt more than large caps," he said. – Bloomberg News.
The Stoxx Europe 600 Index closed 0.12% lower at 405.50 on Tuesday (19 November).
JAPAN
After recent typhoons ravaged Japan's grid and disrupted power to almost 1.4m customers, the government is encouraging homeowners to invest in storage systems, seeking to marry batteries with existing rooftop solar capacity to create backup electricity networks.
The backbone would be the 2.3m rooftop solar installations across the country that have been selling power to the grid for years under long-term contracts. As those deals begin to lapse, with the first batch expiring this month, policymakers in Tokyo see an opportunity to create networks more resistant to disruptions, which are expected to become more frequent amid climate change.
"We need to make our power system more resilient to natural disasters," said Takuya Yamazaki, a director of the new energy division at the Ministry of Economy, Trade and, Industry (METI). "Storms are becoming more powerful and the damage is getting more serious."
Last month, Typhoon Hagibis, the most powerful typhoon to strike the country in decades, killed at least 91 people and left more than 400,000 customers in the dark. That came on the heels of Typhoon Faxai in September, which toppled two transmission towers and almost 2,000 power poles owned by Tokyo Electric Power Company Holdings Inc, contributing to an outage that affected more than 900,000 customers.
METI plans to spend JPY7.5b (USD69m) in the year starting April to promote purchases of devices, including batteries and electric vehicles, that can help form the base for so-called virtual power plants (VPP), according to Yamazaki. VPPs aggregate distributed energy resources into a network large enough to serve a market.
Japanese industry is also finding new uses for old infrastructure to support the grid. A unit of the Japanese telecom giant Nippon Telegraph & Telephone Corporation said this month it plans to invest JPY600b (USD5.5b) to establish a power distribution network built around its existing infrastructure. Regulators are also considering letting non-grid operators enter the power distribution business to spur competition, according to METI. – Bloomberg News.
The Nikkei 225 Index fell 0.36% to 23,208.70 on Wednesday (20 November) morning. The benchmark declined 0.53% to 23,292.65 the previous session.
Note: All views expressed are current as at the stated date of publication

GENERAL DISCLOSURE/DISCLAIMER
This information herein is published by DBS Bank Ltd. ("DBS Bank") and is for information only. This publication is intended for DBS Bank and its subsidiaries or affiliates (collectively "DBS") and clients to whom it has been delivered and may not be reproduced, transmitted or communicated to any other person without the prior written permission of DBS Bank.
This publication is not and does not constitute or form part of any offer, recommendation, invitation or solicitation to you to subscribe to or to enter into any transaction as described, nor is it calculated to invite or permit the making of offers to the public to subscribe to or enter into any transaction for cash or other consideration and should not be viewed as such.
The information herein may be incomplete or condensed and it may not include a number of terms and provisions nor does it identify or define all or any of the risks associated to any actual transaction. Any terms, conditions and opinions contained herein may have been obtained from various sources and neither DBS nor any of their respective directors or employees (collectively the "DBS Group") make any warranty, expressed or implied, as to its accuracy or completeness and thus assume no responsibility of it. The information herein may be subject to further revision, verification and updating and DBS Group undertakes no responsibility thereof.
All figures and amounts stated are for illustration purposes only and shall not bind DBS Group. This publication does not have regard to the specific investment objectives, financial situation or particular needs of any specific person. Before entering into any transaction to purchase any product mentioned in this publication, you should take steps to ensure that you understand the transaction and has made an independent assessment of the appropriateness of the transaction in light of your own objectives and circumstances. In particular, you should read all the relevant documentation pertaining to the product and may wish to seek advice from a financial or other professional adviser or make such independent investigations as you consider necessary or appropriate for such purposes. If you choose not to do so, you should consider carefully whether any product mentioned in this publication is suitable for you. DBS Group does not act as an adviser and assumes no fiduciary responsibility or liability for any consequences, financial or otherwise, arising from any arrangement or entrance into any transaction in reliance on the information contained herein. In order to build your own independent analysis of any transaction and its consequences, you should consult your own independent financial, accounting, tax, legal or other competent professional advisors as you deem appropriate to ensure that any assessment you make is suitable for you in light of your own financial, accounting, tax, and legal constraints and objectives without relying in any way on DBS Group or any position which DBS Group might have expressed in this document or orally to you in the discussion.
If this publication has been distributed by electronic transmission, such as e-mail, then such transmission cannot be guaranteed to be secure or error-free as information could be intercepted, corrupted, lost, destroyed, arrive late or incomplete, or contain viruses. The sender therefore does not accept liability for any errors or omissions in the contents of the Information, which may arise as a result of electronic transmission. If verification is required, please request for a hard-copy version.
This publication is not directed to, or intended for distribution to or use by, any person or entity who is a citizen or resident of or located in any locality, state, country or other jurisdiction where such distribution, publication, availability or use would be contrary to law or regulation.

Singapore: This publication is distributed by DBS Bank Ltd (Company Regn. No. 196800306E) ("DBS") which is an Exempt Financial Adviser as defined in the Financial Advisers Act and regulated by the Monetary Authority of Singapore (the "MAS").