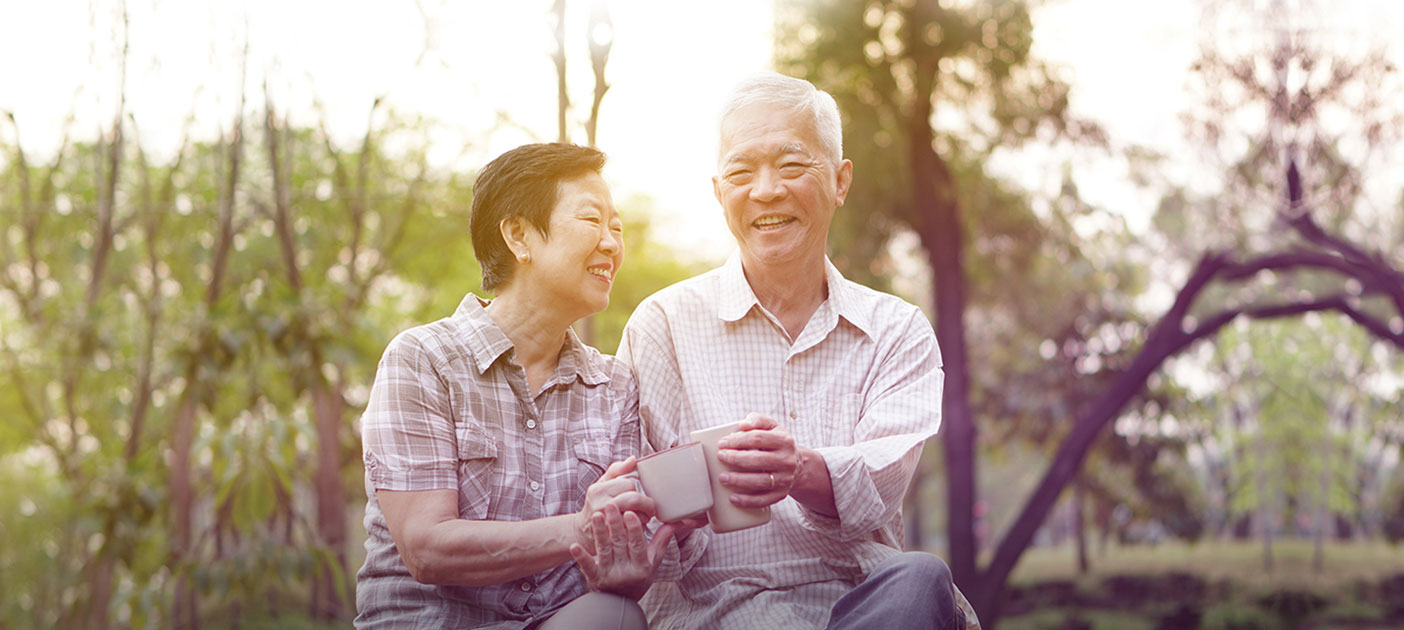 At a Glance

Supplements ElderShield to provides protection against severe disability1

Provides higher payouts with level premiums that do not increase with your age

Offers greater flexibility in benefit payout duration
Our golden years should be relaxing and stress free. However, the financial cost of severe disability can be very high. For this reason, the Ministry of Health designed Eldershield to provide monthly cash payouts for those with severe disabilities requiring long-term care.
ElderShield provides a basic level of protection against severe disability1 and is designed to be a starting point for your needs. With MyCare, a Medisave-approved ElderShield supplement, you can transform your ElderShield cover into lifetime benefits of higher payouts, with premiums that do not increase with age.
 
Features
Lifetime2 or 12-year benefit payouts – guaranteed monthly payouts for the rest of your life2, should your Severe Disability1 strike. Payouts are in cash, so you can use it as you like without any restrictions.
Limited premium payment term3 for Lifetime2
Recover and still receive 50% benefit payouts – if you are unable to perform 2 Activities of Daily Living, MyCare's Rehabilitation Benefit4 allows you to continue receiving an amount equivalent to 50% of the Severe Disability Benefit5.
Extra cash for the ones you care about most – an additional S$200 per month, for up to 36 months, if you have any children aged 21 and below.
Pay with Medisave – use your Medisave funds of up to S$600 per calendar year per Life Assured6, or use the Medisave of your spouse, children, parents or grandchildren.
Premiums are level7 and based on age at entry – start young to enjoy lower premiums!
Benefits
ElderShield 400
MyCare
Requirements For Benefit Payouts
Inability to perform at least 3 out of 6 Activities of Daily Living
Benefit Payout Duration
Up to 6 years (72 months)
Unlimited lifetime payout or up to 12 years (144 months)
Monthly Severe Disability Benefit
S$400
S$600 to S$5,000 (in increments of S$100) including basic ElderShield benefit
Lump Sum Benefit
Nil
Additional 3X your first monthly benefit1
Rehabilitation Benefit2
Nil
50% of your monthly benefit2 up to the end of the Benefit Payout Duration
Dependent Care Benefit
Nil
Additional S$200 per month, up to 36 months, if you have a child aged 21 years and below at the point of claim
Death Benefit
Nil
Additional 3X your last drawn monthly benefit1
Waiting Period
90 days / Waived for accidental causes and auto coverage
N/A
Deferment Period
90 days
90 days
Premium Payment Term
Till the next birthday at age 66
(i) Lifetime or (ii) Till the next birthday at age 66, or for 20 years from entry age, whichever is later.
Note: You need to have a basic ElderShield policy with any of the ElderShield insurers appointed by MOH before purchasing MyCare.
Footnotes
1 Severe Disability shall mean the inability to perform at least 3 of the 6 Activities of Daily Living, which refers to Transferring, Mobility, Toileting, Washing, Dressing, and Feeding. Please refer to the Product Summary for details.
2 Applicable only if you opt for a Lifetime Benefit Payout duration. Alternatively, you may choose to take up MyCare with a 12-year (144 months) Benefit Payout duration.
3 If you opt for the limited premium payment term. Alternatively, you may choose to take up MyCare with lifetime premiums.
4 Rehabilitation Benefit will be payable following a Severe Disability claim for the same benefit payout duration as the Severe Disability Benefit.
5 Monthly Benefit refers to the applicable Severe Disability Benefit under MyCare.
6 If you have more than one policy, the Medisave limit of S$600 is applicable on the aggregate premiums of all ElderShield Supplement policies.
7 The premium rates are not guaranteed and these rates may be adjusted by giving you 30 days' advance notice, based on future experience.
Thank you. Your feedback will help us serve you better.
Was this information useful?
That's great to hear. Anything you'd like to add?
We're sorry to hear that. How can we do better?
Enter only letters, numbers or @!$-(),.