Welcome to DBS Asia Treasures
Travelling abroad is second nature to you. As a client of DBS Private Bank, you will experience the comfort, luxury and Asian hospitality that DBS Asia Treasures provides, every time you fly.
 
Unwind before your flight.
Singapore

We welcome you and your guest to the exclusive DBS Asia Treasures Lounges at Singapore Changi Airport Terminal 3. Settle in to the elegant ambience and enjoy our warm personal service complemented with a menu of specially-curated Asian cuisine. You will also be delighted with the following services:
24/7 self-service banking lobby at our Terminal 3 lounge
High speed Wi-Fi and printing
The best foreign exchange rates at Singapore Changi Airport
| | Operating hours (Mon - Sun) |
| --- | --- |
| Changi Airport Terminal 3 | 7.00am - 1.00am* |
| Banking Services | 7.30am - 8.00pm |
*Our Singapore Changi Airport Terminal 3 lounge is undergoing renovations and is expected to be completed later this year. Check your DBS Asia Treasures app for updates.
During this time, you can access the SATS Premier lounge (a certified SG Clean premise) located across our premise.
Indonesia

Flying out of Indonesia? Our Airport Ambassadors will be on hand to assist you with your immigration clearance in Jakarta Soekarno-Hatta International Airport (Terminal 2 and 3) and Surabaya Juanda International Airport. When in Soekarno-Hatta International Airport, our Ambassadors will also invite you to the Saphire Lounge in Terminal 2 or selected restaurants in Terminal 3 where you can unwind before your flight. Simply make a reservation through our DBS Asia Treasures app or Concierge at least 24 hours in advance.
Soekarno-Hatta International Airport
Terminal 2
Terminal 3
Lion Air (JT)
Garuda Indonesia (GA)
Oman Air (WY)
AirAsia (QZ / AK / Z2)
Vietnam Airlines (VN)
Jetstar (3K)
Batik Air (ID)
Korean Air (KE)
Qantas Airways (QF)
Thai Lion Air (SL)
Xiamen Airlines (MF)
KLM (KL)
Cebu Pacific Air (5J)
China Airlines (CI)
All Nippon Airways (NH)
Malindo (OD)
China Southern Airlines (CZ)
Japan Airlines (JL)
Sriwijaya Airlines (SJ)
Air China (CA)
Singapore Airlines (SQ)
Jetstar Asia (3K)
Saudi Arabian (SV)
Eva Air (BR)
Citilink (QG)
Cathay Pacific Airways (CX)
Emirates (EK)
Scoot (TR)
Malaysia Airlines (MH)
Turkish Airlines (TK)
Qatar Airways (QR)
Etihad Airways (EY)
Thai Airways (TG)
China Eastern Airlines (MU)
Philippine Airlines (PR)
Asiana Airlines (QZ)
 
Arrive at your destination in luxury.

Be chauffeured in style and comfort with complimentary limousine airport transfers1.2 when you arrive in Singapore, Indonesia or Taiwan.
Country
Airport
Singapore
Changi International Airport
Indonesia
Jakarta Soekarno-Hatta International Airport
Surabaya Juanda International Airport
Taiwan
Taipei Taoyuan International Airport
Taipei Songshan Airport
 
Priority check-in service.

Breeze through the lines at Changi Airport Terminal 1 with our priority check-in services available at the SATS Premier Check-in Lounge and enjoy the seamless check-in service coupled with direct access to the immigration area. Simply present your DBS Asia Treasures membership card at the lounge when you travel on the following airlines.
Changi Airport Terminal 1

(this service is temporarily unavailable until further notice.)

Location: Departure Hall (near the end of row 4)
Operating hours: 24 hrs
Air China (CA)
Qantas Airways (QF)
Air Niugini (PX)
Shenzhen Airlines (ZH)
British Airways (BA)
Thai Airways (TG)
China Southern Airlines (CZ)
Turkish Airlines (TK)
Chongqing Airlines (OQ)
Shangdong Airlines (SC)
Fiji Airways (FJ)
Philippine Airlines (PR)
Japan Airlines (JL)
Xiamen Airlines (MF)
Hebei Airlines (NS)
 
Privileges at your fingertips.
Simply download the DBS iWealth app to access DBS Asia Treasures privileges. The app serves as your digital membership card, giving you quick access to:
Airport limousine reservations
Foreign currency notes reservation at DBS Asia Treasures lounges (during banking hours, from 7.30am to 8.00pm daily)
Real-time flight reminders
Your gift butler, travel as well as medical concierges
 
More Privileges and Experiences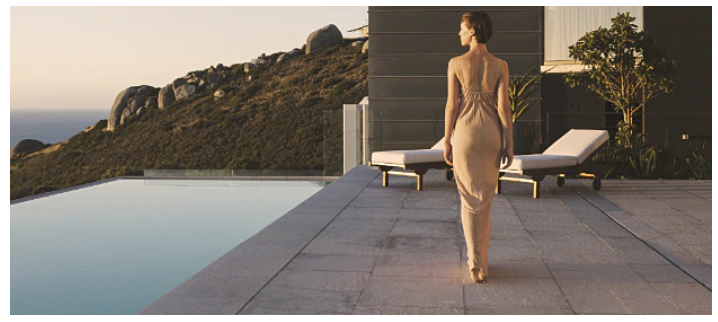 Automatic enrolment into our DBS Lifestyle Privileges programme giving you access to a suite of privileges and experiences specially curated with you in mind, from travel, health & wellness, overseas education planning to property and relocation assistance.
 
Dedicated, steadfast service.

Our concierge service is committed to serving you round-the-clock. Feel free to call:
1800 221 1818 (within Singapore3) or +65 6221 1818 (outside Singapore)

+852 3908 0211 (within Hong Kong)
 
Your Safety & Wellbeing

As essential travel resumes, your safety and well-being are our paramount concern and priority. We've heightened our hygiene and safety measures so you can continue enjoying lounge access and limousine transfer services with peace of mind.
Learn more about our Covid-19 safety measures
Important note:
DBS Asia Treasures membership is strictly invitation only.
As an existing member, your membership will be valid up to 31 March each year, and is subject to yearly review. Find out more.
1 Managed by a third party participant and DBS makes no warranty or representation towards the quality, merchantability or fitness for purpose of the goods and services of any participant(s). Any dispute about the same must be resolved directly with the relevant participant(s). DBS is not liable for any loss, injury, claim or damage suffered or incurred arising from or in connection with the use of the Programme. DBS is not an agent of the participant(s) and vice versa.
2 Advance reservations required.
3 Toll-free service is only applicable to calls made from fixed lines.