The spike in Treasury yields have rekindled inflation concerns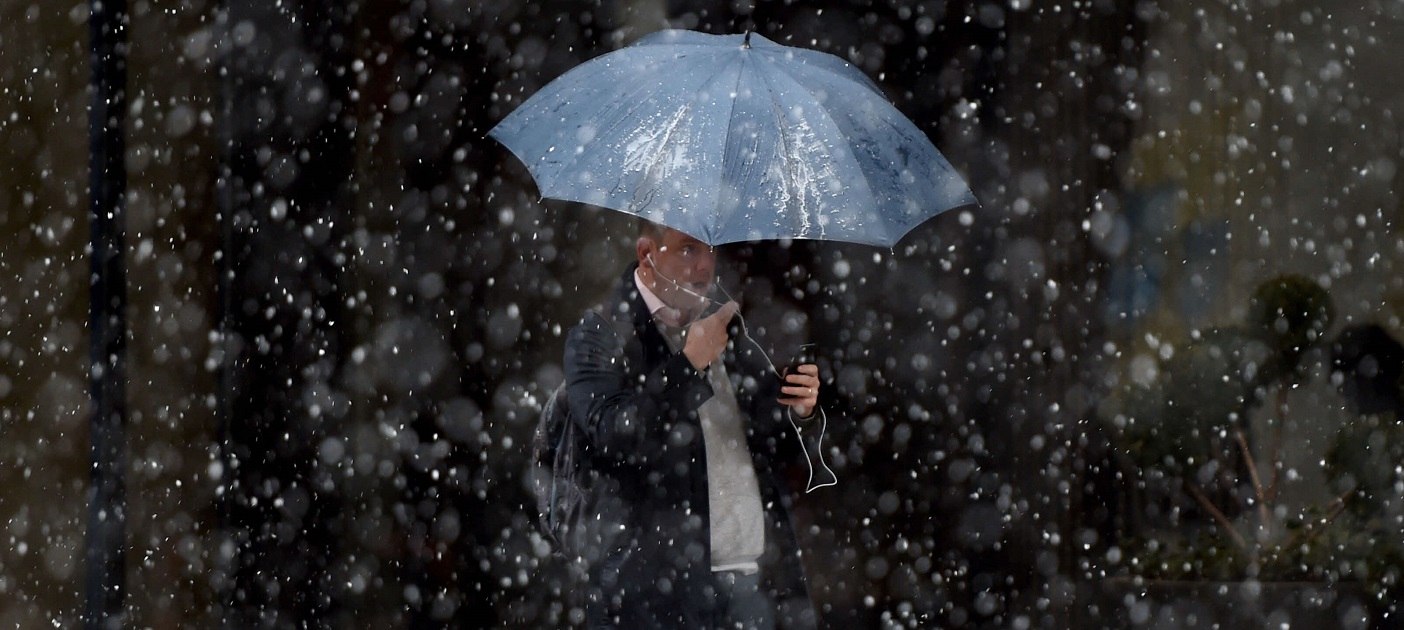 Photo credit: AFP Photo
US
The spike in Treasury yields that has rekindled inflation concern dealt another blow to some of the stock market's highest flyers.
Cathie Wood's flagship USD28b ARK Innovation ETF (ticker ARKK) dropped 5.8% Monday (22 February) – its worst performance of the year – as rates on long-dated bonds took another leg higher, pressuring the case for the tech sector's sky-high valuations. The fund's top holding, Tesla Inc with an 8.7% weighting, plunged 8.5%.
Vaccine rollouts and a likely federal spending bill have prompted economists up and down Wall Street to ratchet up their 2021 growth forecasts, fuelling inflation worries and sending Treasury yields higher. That has made valuation cases harder to justify for some of the stock market's best performers after the S&P 500 Index rallied 75% from the pandemic lows.
ARKK rode huge runups in Tesla Inc and stay-at-home favourites such as Zoom Video Communications Inc and DocuSign Inc to a 148% return last year. Those trades have started to sour as the 10-year Treasury yield surged from 1% to 1.35% in a matter of weeks. Zoom lost 5.6% Monday in a fourth straight decline, while DocuSign sank 8.2%. Roku Inc, the fund's second biggest holding, lost 6.3%. Spotify Inc and Zillow Inc, both in the top 10, each fell at least 4%.
The Nasdaq Composite Index tumbled 2.46% to 13,533.05 as investors questioned the appeal of expensive, growth focused stocks. The S&P 500 fell for a fifth day, its longest losing streak in a year, finishing down 0.77% to 3,876.50. Gains for energy shares and financial companies limited losses on the Dow Jones Industrial Average, which inched up 0.09% to 31,521.69. – Bloomberg News.
EUROPE
UK Prime Minister Boris Johnson declared the end of the pandemic is "in sight" for England, as he set out his aim to ease lockdown rules in a series of stages over the next four months.
Johnson detailed a four-step plan that will reopen schools from 8 March, outdoor hospitality from mid-April and sports stadiums by mid-May. From 21 June all remaining businesses, such as nightclubs, will resume operations and rules on social contact will be scrapped.
The premier warned that his blueprint for a return to normality depends on keeping the virus under control.
Even under optimistic scenarios, government advisers expect 30,000 more deaths will follow the easing of lockdown. But if infection rates surge dramatically again, restrictions will have to stay, Johnson said.
While UK leisure and travel stocks jumped as Johnson revealed his timeline, he is already facing pressure to move faster after the economy endured its deepest recession in more than 300 years. Chancellor of the Exchequer Rishi Sunak will announce more support for pandemic-hit businesses in his budget next week (ending 5 March).
England has been under lockdown since early January, and even under Johnson's plan, government guidance asking people to work from home where possible will remain in place at least until 21 June, when social distancing measures will be reviewed. – Bloomberg News.
On Monday (22 February), the UK's FTSE 100 Index lost 0.18% to 6,621.24 and the pan-European Stoxx Europe 600 Index fell 0.44% to 413.06.
JAPAN
Osaka Exchange Inc President Hiromi Yamaji will take the top post at the Tokyo Stock Exchange (TSE), filling the gap left by the former head who resigned after the equity market had its worst ever outage in October.
Yamaji, 65, who started his banking career at Nomura Securities Co Ltd in 1977, will take on the role from 1 April, according to the Tokyo bourse's operator Japan Exchange Group Inc (JPX). Yamaji joined Japan Exchange in 2013 as a company director and president of the Osaka Exchange.
JPX also named Moriyuki Iwanaga, the senior executive vice president of Japan Securities Clearing Corporation, as new head of the Osaka Exchange.
Yamaji "has plenty of experience from his time running the Osaka Exchange", Japan Exchange President Akira Kiyota said at a press conference in Tokyo on Monday (22 February). "With his experience, we hope to push forward with the market structure and Topix reform, as well as system outage prevention."
The change in leadership at TSE comes as the exchange attempts to restore investor confidence following the 1 October outage that prompted regulators to issue a business improvement order to Japan Exchange Group. Yamaji will also be tasked with helping oversee the exchange's once-in-a-generation shakeup in little over a year – an overhaul that will cut market segments, apply new listing criteria, and turn five divisions into three. – Bloomberg News.
The Nikkei 225 Index rose 0.46% to 30,156.03 on Monday. Japan markets are closed Tuesday for a public holiday.
Note: All views expressed are current as at the stated date of publication

GENERAL DISCLOSURE/DISCLAIMER
This information herein is published by DBS Bank Ltd. ("DBS Bank") and is for information only. This publication is intended for DBS Bank and its subsidiaries or affiliates (collectively "DBS") and clients to whom it has been delivered and may not be reproduced, transmitted or communicated to any other person without the prior written permission of DBS Bank.
This publication is not and does not constitute or form part of any offer, recommendation, invitation or solicitation to you to subscribe to or to enter into any transaction as described, nor is it calculated to invite or permit the making of offers to the public to subscribe to or enter into any transaction for cash or other consideration and should not be viewed as such.
The information herein may be incomplete or condensed and it may not include a number of terms and provisions nor does it identify or define all or any of the risks associated to any actual transaction. Any terms, conditions and opinions contained herein may have been obtained from various sources and neither DBS nor any of their respective directors or employees (collectively the "DBS Group") make any warranty, expressed or implied, as to its accuracy or completeness and thus assume no responsibility of it. The information herein may be subject to further revision, verification and updating and DBS Group undertakes no responsibility thereof.
All figures and amounts stated are for illustration purposes only and shall not bind DBS Group. This publication does not have regard to the specific investment objectives, financial situation or particular needs of any specific person. Before entering into any transaction to purchase any product mentioned in this publication, you should take steps to ensure that you understand the transaction and has made an independent assessment of the appropriateness of the transaction in light of your own objectives and circumstances. In particular, you should read all the relevant documentation pertaining to the product and may wish to seek advice from a financial or other professional adviser or make such independent investigations as you consider necessary or appropriate for such purposes. If you choose not to do so, you should consider carefully whether any product mentioned in this publication is suitable for you. DBS Group does not act as an adviser and assumes no fiduciary responsibility or liability for any consequences, financial or otherwise, arising from any arrangement or entrance into any transaction in reliance on the information contained herein. In order to build your own independent analysis of any transaction and its consequences, you should consult your own independent financial, accounting, tax, legal or other competent professional advisors as you deem appropriate to ensure that any assessment you make is suitable for you in light of your own financial, accounting, tax, and legal constraints and objectives without relying in any way on DBS Group or any position which DBS Group might have expressed in this document or orally to you in the discussion.
If this publication has been distributed by electronic transmission, such as e-mail, then such transmission cannot be guaranteed to be secure or error-free as information could be intercepted, corrupted, lost, destroyed, arrive late or incomplete, or contain viruses. The sender therefore does not accept liability for any errors or omissions in the contents of the Information, which may arise as a result of electronic transmission. If verification is required, please request for a hard-copy version.
This publication is not directed to, or intended for distribution to or use by, any person or entity who is a citizen or resident of or located in any locality, state, country or other jurisdiction where such distribution, publication, availability or use would be contrary to law or regulation.

Singapore: This publication is distributed by DBS Bank Ltd (Company Regn. No. 196800306E) ("DBS") which is an Exempt Financial Adviser as defined in the Financial Advisers Act and regulated by the Monetary Authority of Singapore (the "MAS").