Investors zoom in on solid corporate earnings reports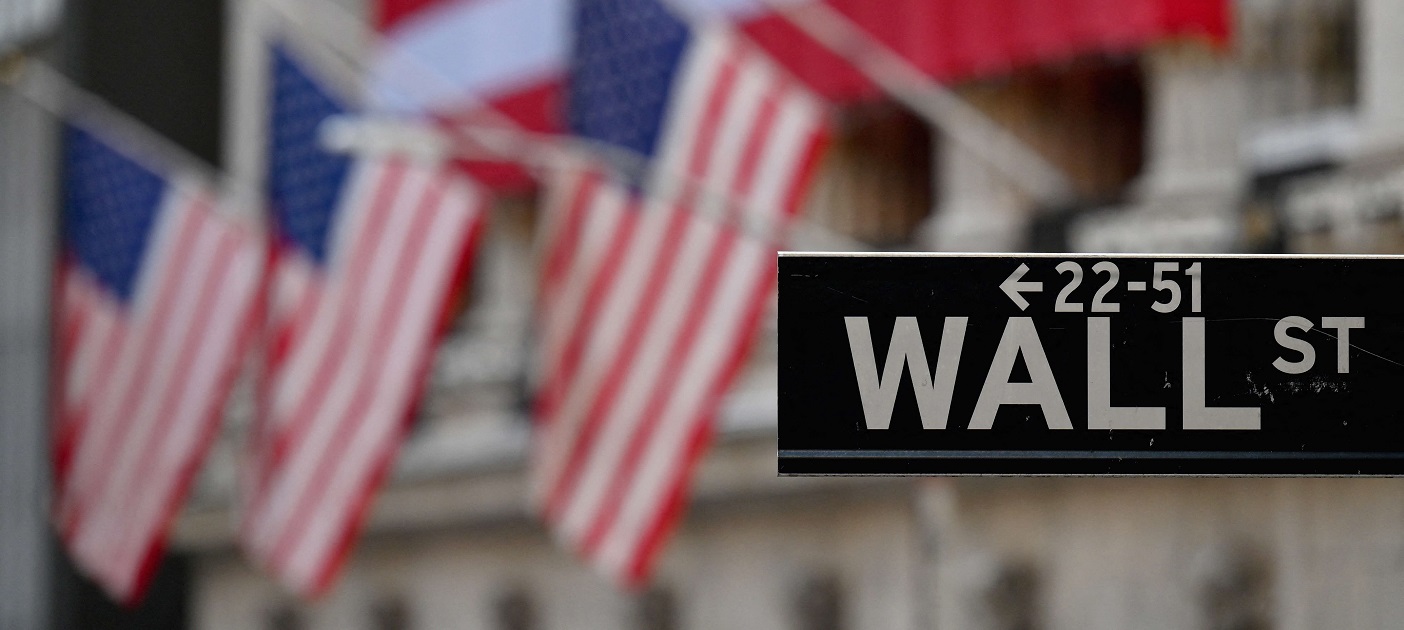 Photo credit: AFP Photo
US
Stocks climbed as a slew of solid corporate profits took the focus off concerns about the economic impact of coronavirus flareups around the globe.
After a bruising selloff driven by worries over a peak in earnings and a slowdown in growth momentum, the S&P 500 Index notched its biggest back-to-back advance in two months and finished up 0.82% at 4,358.69. Once again, the gains were led by companies that stand to benefit the most from a reopening of the economy, such as commodity, financial, and industrial shares. The Dow Jones Industrial Average advanced 0.83% to 34,798.00 and the Nasdaq Composite Index jumped 0.92% to 14,631.95. A gauge of small caps rose almost 2%.
Giants Verizon Communications Inc and Coca-Cola Company rose after better-than-estimated quarterly results. Despite investor jitters on whether Covid-19 infections will upend a travel resurgence, United Airlines Holdings Inc predicted profits ahead. Meantime, Netflix Inc retreated on a disappointing subscriber forecast.
Traders are rewarding companies with better-than-expected results amid bets that the second quarter's expected 70% earnings growth will mark the pinnacle of this expansion cycle. More than 85% of the S&P 500 firms reporting results so far have beaten analyst predictions, according to data compiled by Bloomberg. For a chief executive officer at a financial firm, earnings forecasts for the benchmark have surged because of a "huge explosion" in profits at economically sensitive firms.
"We may be getting back to a point where earnings matter a little bit more than they had," said a chief investment officer. "Company guidance is going to be very important as well."
The "reopening of the economy is not an event but rather a process, which in our opinion is still not priced in, and especially not now given recent market moves," several strategists said. "This does not signal the beginning of a down cycle." – Bloomberg News.
EUROPE
Europe's market for state and local debt is on its way back to pre-pandemic size.
As businesses reopen and tax revenues fill government coffers, finance officials are winding down their emergency programmes and reining in expansive borrowing. Bond sales have already dropped dramatically from last year's peak, and experts at financial firms predict the market will soon return to levels similar to 2019.
The shrinking market is bound to frustrate government debt investors, who view state-level European debt as a good way to squeeze a little extra yield out of ultra-safe issuers. For example, a EUR650m (USD768m) 10Y note for the State of Schleswig-Holstein this month offered about 31 bps over German bunds.
Rising tax revenues and other funding programmes, like the landmark NextGenerationEU package, mean that local governments do not need to raise as much money in public debt markets.
German states, which account for 85% of the Europe's regional borrowing, are likely to sell EUR20b in additional debt this year, according a head of debt capital markets at a financial firm. That is about half of the level from the first half of 2021. – Bloomberg News.
The Stoxx Europe 600 Index surged 1.65% to 453.97 on Wednesday (21 July).
JAPAN
Suzuki Motor Corporation and Daihatsu Motor Co Ltd are investing in a Toyota Motor Corporation entity to bring electrification and autonomous driving to commercial vehicles, deepening ties between the automakers.
They will join Isuzu Motors Ltd and Hino Motors Ltd, Toyota's truck and bus unit, which formed the venture earlier this year. Suzuki and Daihatsu will acquire a 10% stake in the partnership from Toyota, they said in a statement Wednesday (21 July), without disclosing the amount.
The world's biggest automaker has been stitching together a web of alliances and shareholdings with smaller car and truck manufacturers to pool together resources and take part in the shift away from gasoline engines and human drivers. Volkswagen AG and other global automakers have also been forging partnerships as new technologies and business models disrupt the USD2.23t global auto industry.
Commercial Japan Partnership Technologies is the name of the commercial vehicle joint venture, which now includes Suzuki, Daihatsu, Isuzu, Hino, and Toyota. Toyota and Suzuki took stakes in each other two years ago and Daihatsu became a subsidiary of Toyota in 2016.
Suzuki and Daihatsu bring to the table deep experience in smaller automobiles used by consumers and businesses, which they said account for about 31m of the 78m vehicles owned in Japan and "serve as an essential lifeline in the daily lives of people, especially in rural areas".
A key challenge of bringing electrification and autonomous technology to smaller cars is keeping costs under control so they remain affordable. That is part of the mission of the Toyota-led partnership, which was forged in April.
"There are many issues that mini-vehicle manufacturers are unable to solve on their own," Suzuki and Daihatsu said in the statement. – Bloomberg News.
Japan markets are closed Thursday for a public holiday. The Nikkei 225 Index rose 0.58% to 27,548.00 on Wednesday.
Note: All views expressed are current as at the stated date of publication

GENERAL DISCLOSURE/DISCLAIMER
This information herein is published by DBS Bank Ltd. ("DBS Bank") and is for information only. This publication is intended for DBS Bank and its subsidiaries or affiliates (collectively "DBS") and clients to whom it has been delivered and may not be reproduced, transmitted or communicated to any other person without the prior written permission of DBS Bank.
This publication is not and does not constitute or form part of any offer, recommendation, invitation or solicitation to you to subscribe to or to enter into any transaction as described, nor is it calculated to invite or permit the making of offers to the public to subscribe to or enter into any transaction for cash or other consideration and should not be viewed as such.
The information herein may be incomplete or condensed and it may not include a number of terms and provisions nor does it identify or define all or any of the risks associated to any actual transaction. Any terms, conditions and opinions contained herein may have been obtained from various sources and neither DBS nor any of their respective directors or employees (collectively the "DBS Group") make any warranty, expressed or implied, as to its accuracy or completeness and thus assume no responsibility of it. The information herein may be subject to further revision, verification and updating and DBS Group undertakes no responsibility thereof.
All figures and amounts stated are for illustration purposes only and shall not bind DBS Group. This publication does not have regard to the specific investment objectives, financial situation or particular needs of any specific person. Before entering into any transaction to purchase any product mentioned in this publication, you should take steps to ensure that you understand the transaction and has made an independent assessment of the appropriateness of the transaction in light of your own objectives and circumstances. In particular, you should read all the relevant documentation pertaining to the product and may wish to seek advice from a financial or other professional adviser or make such independent investigations as you consider necessary or appropriate for such purposes. If you choose not to do so, you should consider carefully whether any product mentioned in this publication is suitable for you. DBS Group does not act as an adviser and assumes no fiduciary responsibility or liability for any consequences, financial or otherwise, arising from any arrangement or entrance into any transaction in reliance on the information contained herein. In order to build your own independent analysis of any transaction and its consequences, you should consult your own independent financial, accounting, tax, legal or other competent professional advisors as you deem appropriate to ensure that any assessment you make is suitable for you in light of your own financial, accounting, tax, and legal constraints and objectives without relying in any way on DBS Group or any position which DBS Group might have expressed in this document or orally to you in the discussion.
If this publication has been distributed by electronic transmission, such as e-mail, then such transmission cannot be guaranteed to be secure or error-free as information could be intercepted, corrupted, lost, destroyed, arrive late or incomplete, or contain viruses. The sender therefore does not accept liability for any errors or omissions in the contents of the Information, which may arise as a result of electronic transmission. If verification is required, please request for a hard-copy version.
This publication is not directed to, or intended for distribution to or use by, any person or entity who is a citizen or resident of or located in any locality, state, country or other jurisdiction where such distribution, publication, availability or use would be contrary to law or regulation.

Singapore: This publication is distributed by DBS Bank Ltd (Company Regn. No. 196800306E) ("DBS") which is an Exempt Financial Adviser as defined in the Financial Advisers Act and regulated by the Monetary Authority of Singapore (the "MAS").