Read on for a morning round-up of what's going on in markets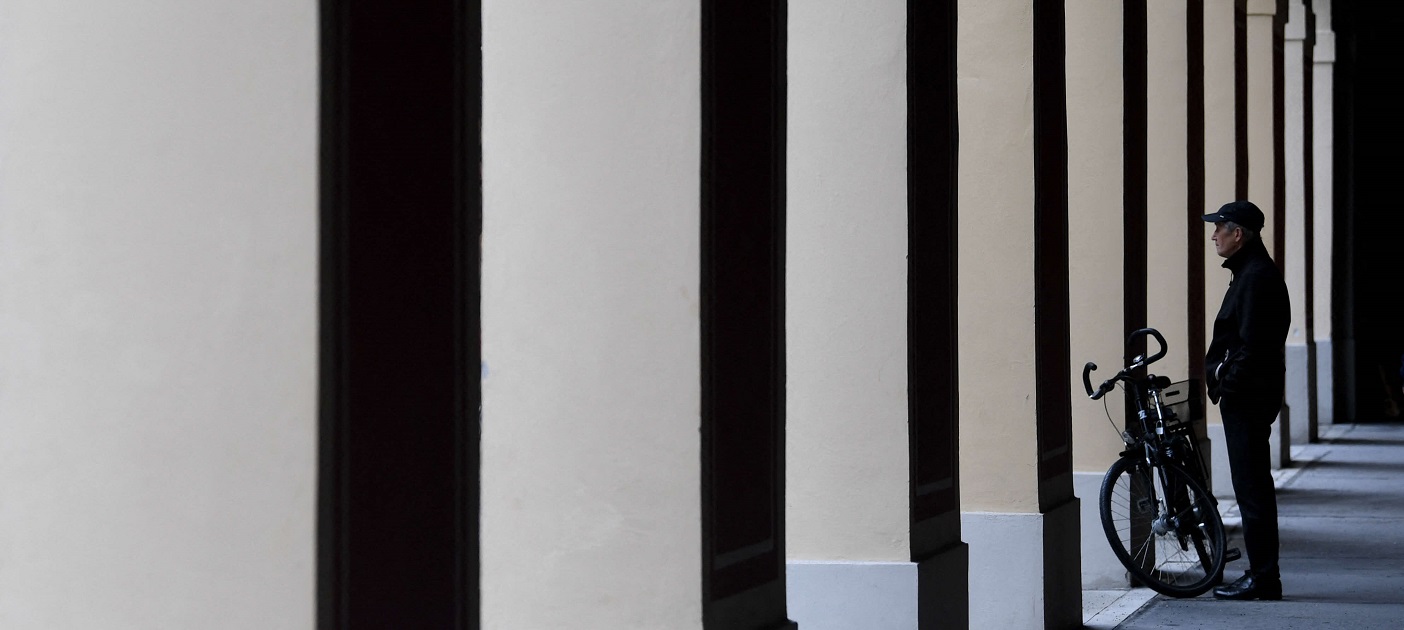 Photo credit: AFP Photo
US
Treasuries rallied and US stocks declined after a less-than-forecast increase in inflation was seen as giving Federal Reserve officials more flexibility when it comes to pulling back on stimulus. The dollar fluctuated.
Yields on benchmark 10Y notes fell 5 bps to 1.26%, narrowing the yield gap between short and longer maturity US debt. The Financials, Industrials, and Energy sectors led the S&P 500 Index 0.57% lower to 4,443.05 even after the Labor Department reported that the consumer price index (CPI) increased 0.3% from July. Economists called for a 0.4% gain. The Dow Jones Industrial Average was weighed down by Goldman Sachs Group and Caterpillar Inc and finished down 0.84% to 34,577.57. The Nasdaq Composite Index fell 0.45% to 15,037.76.
The CPI figures offer some validation of views among Fed officials and the Biden administration that high inflation will prove temporary. The report could also help blunt criticism from Republicans that President Joe Biden's economic stimulus is spurring damaging inflation as he seeks to sell a USD3.5t long-term tax and spending package that is also running into opposition from moderate Democrats.
The focus was firmly on price pressures, with a gauge of commodities around a decade high. The global stock market rally is facing headwinds amid concerns about the delta virus strain and risks from elevated inflation, which is being stoked by Covid related supply disruptions.
"Today's selloff in equities is simply a continuation of the weakness we saw last week," said a portfolio manager. "Although the August CPI report all but guarantees no taper announcement at next week's Federal Open Market Committee meeting, the clear and present danger is around a slowing economy." – Bloomberg News.
JAPAN
Japan stocks advanced for a third day, lifting the Nikkei 225 Index to a level last seen during the nation's bubble economy more than three decades ago.
The blue-chip gauge closed at 30,670.10 in Tokyo, surpassing this year's previous peak in February to end at the highest since August 1990. KDDI Corporation and Fanuc Corporation were the largest contributors to the Nikkei's 0.73% gain. Electronics makers and car companies gave the biggest boosts to the broader Topix Index, which advanced 1%.
Japan has been the world's best performing major stock market over the past two weeks amid hopes for new leadership, an acceleration of vaccinations, and a reshuffle in the Nikkei 225 that will add heavyweights Nintendo Co, Keyence Corporation, and Murata Manufacturing. Crucially, foreign money is returning, with several asset managers among investors who say they are becoming more positive on Japan.
A strategist in Tokyo, said Japan's progress against the pandemic has been supportive for the market. On Tuesday (14 September), Japan overtook the US in the proportion of those of have received first doses of Covid vaccine with 63.6% having received their first shot. More than 51% of Japan's population is now fully vaccinated.
The Nikkei 225 is now up about 12% for the year, with the Topix up 17%. That compares with a 19% gain for the S&P 500 Index and 17% advance for the Stoxx Europe 600 Index.
The rally in Japan's equity market is lifting a broad spectrum of stocks. The share of Topix members trading above their 200-day moving averages has climbed to 74% – the highest since April – an indication of strong market breadth. "It's good that the gains seen recently aren't targeted to a narrow group," the strategist said.
Foreign investors bought a net JPY662.7b (USD6b) worth of Japanese equities and futures in the week through 3 September, the day news unexpectedly broke that Suga would not seek for another term as Liberal Democratic Party leader. It was the most in a single week since February. – Bloomberg News.
The Nikkei 225 fell 0.58% to 30,493.50 at the open on Wednesday.
EUROPE
A relentless rally in Europe's energy prices is piling up pressure on governments, with Spain and Greece taking steps to cushion the blow for consumers.
Gas and power prices extended gains in Europe on Tuesday (14 September), reaching records in countries including Germany, France, Spain, and the UK. Spain moved to ease the cost of energy bills late Monday, and France said it was considering it, while Greece announced over the weekend a subsidy for all households.
Energy prices are skyrocketing as economies emerge from the pandemic – boosting demand just as supplies are falling short. Gas and power prices are breaking records day after day even in the mild weather, and there is no relief in sight. Italy's Ecological Transition Minister Roberto Cingolani said on Monday that he expects power prices to increase by 40% in third quarter.
The gains are fuelling concerns about inflation. Consumer prices in Spain rose 3.3% in August, an increase that was largely driven by a surge in power prices, according to National Statistics Institute data. In Germany, inflation jumped 3.4% in August to the highest level since at least 2008. Swedish inflation also topped expectations on energy prices.
Energy bills are expected to go up by 20% for households across Europe, according to a financial firm. That is fuelling expectations that more governments will step in. There is a risk that higher prices derail the recovery. – Bloomberg News.
The Stoxx Europe 600 Index ended flat at 467.65 on Tuesday.
REST OF ASIA
Singapore is planning new measures to boost its domestic stock market, according to people with knowledge of the matter.
State investment giant Temasek Holdings's 65 Equity Partners Holdings Pte Ltd, with a fund size of at least SGD1b (USD745m), will invest in Singapore and regional mid-cap firms, including initial public offerings, the people said. Temasek and sovereign wealth fund GIC will be urged to use the city state's new framework for blank cheque companies to encourage or facilitate the listing of tech firms in their portfolios, the people said, asking not to be identified before an announcement expected as soon as this week (ending 17 September).
The Monetary Authority of Singapore (MAS) is also involved in the effort, with the capital markets regulator planning to add to some of its existing measures, one of the people said.
An effort to ramp up domestic investments by Temasek and GIC could help bolster Singapore's local bourse, which has struggled in recent years with tepid listings and low liquidity. A paucity of tech names – one of the hottest themes in global equity markets since the pandemic began – has also affected investor interest in Singapore's capital markets.
Singapore Exchange this month presented rules for the listing of special purpose acquisition companies (SPACs) in an attempt to get a slice of what has become a worldwide frenzy. The move is expected to draw in listings from industries including technology.
Dominated by old economy sectors such as finance and property, the benchmark Straits Times Index has returned an annualised 6% over the past five years in US dollar terms, about half of the broader MSCI Asia Pacific Index's gains. – Bloomberg News.
Australia's S&P/ASX 200 Index lost 0.45% to 7,404.10 on Wednesday morning. The benchmark gained 0.16% to 7,437.30 the previous session.
South Korea's Kospi Index opened flat at 3,148.64 in early-Wednesday trading after gaining 0.67% to 3,148.83 on Tuesday.
The Taiwan Stock Exchange Weighted Index closed flat at 17,434.90 on Tuesday.
MAINLAND CHINA & HONG KONG
TikTok faces two investigations by the Irish data watchdog following intense scrutiny for months over concerns that children's data is not safe on the platform.
Ireland's Data Protection Commission said on Tuesday (14 September) it opened two "own volition" investigations into ByteDance's TikTok amid worries about the way it handles its users' data. The Irish regulator became TikTok's lead European Union (EU) data protection authority in December.
The first probe will look into TikTok's processing of data by its underage users and whether it is in line with the EU's strict protection rules. The second follows concerns expressed by the Irish privacy chief, Helen Dixon, that some EU user data could be accessed by "maintenance and AI engineers in China."
The Irish authority has dozens of privacy probes open into tech giants, who could face hefty fines for violations with the EU's General Data Protection Regulation, which gave data commissions unprecedented fining powers. Facebook's WhatsApp was fined EUR225m (USD266m) earlier this month, following a record-breaking EUR746m penalty against Amazon.com by the Luxembourg data watchdog.
"The privacy and safety of the TikTok community, particularly our youngest members, is our highest priority," the company said in a statement on Tuesday, adding it will cooperate with the Irish authority. "We've implemented extensive policies and controls to safeguard user data and rely on approved methods for data being transferred from Europe, such as standard contractual clauses." – Bloomberg News.
The Shanghai Composite Index tumbled 1.42% to 3,662.620 on Tuesday while the Hang Seng Index fell 1.21% to 25,502.23.
COMMODITIES
There is going to be an oil supply crunch in the summer of 2022. At least that is the latest view from the analysts at the Organization of Petroleum Exporting Countries (OPEC), and it stands in stark contrast to the other major forecasting agencies.
The International Energy Agency (IEA), the US Energy Information Administration (EIA), and the OPEC all increased their assessments of global oil demand growth next year.
OPEC's analysts now see global oil demand increasing by 4.15m barrels a day in 2022, compared to the level expected for this year, an upward revision of 860,000 barrels a day from what they forecast a month ago. That compares with growth of 3.24m barrels a day seen by the IEA and 3.64m barrels by the EIA, up just fractionally from their August reports.
The upward revision is not uniform across the year, with the biggest increase – 1.33m barrels a day – seen in the second quarter and the smallest – 310,000 barrels a day – in the fourth.
The stronger demand outlook is driven by more optimistic views on consumption levels in China, the rest of Asia, and Europe. Together, those regions account for 640,000 barrels a day, or about two-thirds, of the total revision. Positive economic developments alongside containment of Covid are seen boosting European demand, while "solid economic growth" and a healthy outlook for transportation fuels are expected to power the increases in Asia, according to OPEC's report.
The evolving demand forecasts have important implications for global oil balances next year, leading to big revisions from the August forecasts of the amount of crude needed from the members of OPEC in order to balance supply and demand. – Bloomberg News.
West Texas Intermediate for October delivery added 0.01% to USD70.46 a barrel in New York. Brent for November settlement climbed 0.12% to USD73.60 a barrel.
CURRENCIES
Gold advanced after US inflation data came in lower than expected, easing concerns that the Federal Reserve will be forced to pare back its bond buying soon.
The consumer price index increased 0.3% from July, the smallest advance in seven months, according to a government report Tuesday (14 September). The dollar declined and Treasury yields slipped, boosting demand for non-interest-bearing bullion.
Bullion has come under pressure this year on concerns pandemic-era stimulus programmes will soon be tapered as the global economy recovers. Last year, the metal surged to a record high on a wave of investor money, much of which has since been clawed back.
The inflation data "likely eased fears that the Fed will be forced to take an aggressive approach to taper later this year," several strategists said. "Given the Fed's apparent tilt to full employment, any data weakness should serve as an accelerator to gold's upside move."
Spot gold rose as much as 0.8% to USD1,808.67 an ounce and was trading at USD1,804.22 as of 2:34 pm in New York. Bullion futures for December delivery rose 0.7% to settle at USD1,807.10 on the Comex. – Bloomberg News.
The US Dollar Index fell 0.06% to 92.623, the euro slipped 0.07% to USD1.1803, the pound lost 0.20% to USD1.3810, and the yen strengthened 0.27% to 109.69 per dollar.
Note: All views expressed are current as at the stated date of publication

GENERAL DISCLOSURE/DISCLAIMER
This information herein is published by DBS Bank Ltd. ("DBS Bank") and is for information only. This publication is intended for DBS Bank and its subsidiaries or affiliates (collectively "DBS") and clients to whom it has been delivered and may not be reproduced, transmitted or communicated to any other person without the prior written permission of DBS Bank.
This publication is not and does not constitute or form part of any offer, recommendation, invitation or solicitation to you to subscribe to or to enter into any transaction as described, nor is it calculated to invite or permit the making of offers to the public to subscribe to or enter into any transaction for cash or other consideration and should not be viewed as such.
The information herein may be incomplete or condensed and it may not include a number of terms and provisions nor does it identify or define all or any of the risks associated to any actual transaction. Any terms, conditions and opinions contained herein may have been obtained from various sources and neither DBS nor any of their respective directors or employees (collectively the "DBS Group") make any warranty, expressed or implied, as to its accuracy or completeness and thus assume no responsibility of it. The information herein may be subject to further revision, verification and updating and DBS Group undertakes no responsibility thereof.
All figures and amounts stated are for illustration purposes only and shall not bind DBS Group. This publication does not have regard to the specific investment objectives, financial situation or particular needs of any specific person. Before entering into any transaction to purchase any product mentioned in this publication, you should take steps to ensure that you understand the transaction and has made an independent assessment of the appropriateness of the transaction in light of your own objectives and circumstances. In particular, you should read all the relevant documentation pertaining to the product and may wish to seek advice from a financial or other professional adviser or make such independent investigations as you consider necessary or appropriate for such purposes. If you choose not to do so, you should consider carefully whether any product mentioned in this publication is suitable for you. DBS Group does not act as an adviser and assumes no fiduciary responsibility or liability for any consequences, financial or otherwise, arising from any arrangement or entrance into any transaction in reliance on the information contained herein. In order to build your own independent analysis of any transaction and its consequences, you should consult your own independent financial, accounting, tax, legal or other competent professional advisors as you deem appropriate to ensure that any assessment you make is suitable for you in light of your own financial, accounting, tax, and legal constraints and objectives without relying in any way on DBS Group or any position which DBS Group might have expressed in this document or orally to you in the discussion.
If this publication has been distributed by electronic transmission, such as e-mail, then such transmission cannot be guaranteed to be secure or error-free as information could be intercepted, corrupted, lost, destroyed, arrive late or incomplete, or contain viruses. The sender therefore does not accept liability for any errors or omissions in the contents of the Information, which may arise as a result of electronic transmission. If verification is required, please request for a hard-copy version.
This publication is not directed to, or intended for distribution to or use by, any person or entity who is a citizen or resident of or located in any locality, state, country or other jurisdiction where such distribution, publication, availability or use would be contrary to law or regulation.

Singapore: This publication is distributed by DBS Bank Ltd (Company Regn. No. 196800306E) ("DBS") which is an Exempt Financial Adviser as defined in the Financial Advisers Act and regulated by the Monetary Authority of Singapore (the "MAS").