Bank Indonesia left the benchmark rate unchanged but announced early steps towards liquidity normalisaton.
Bank Indonesia left the benchmark rate at 3.5%, setting the stage for policy normalisation this year

Reserve requirement rate will be raised incrementally from March

We build in additional rate hike forecast in our baseline

Monetary and fiscal policies will converge towards normalisation this year

Market implications: Global policy shifts are likely to dominate domestic tailwinds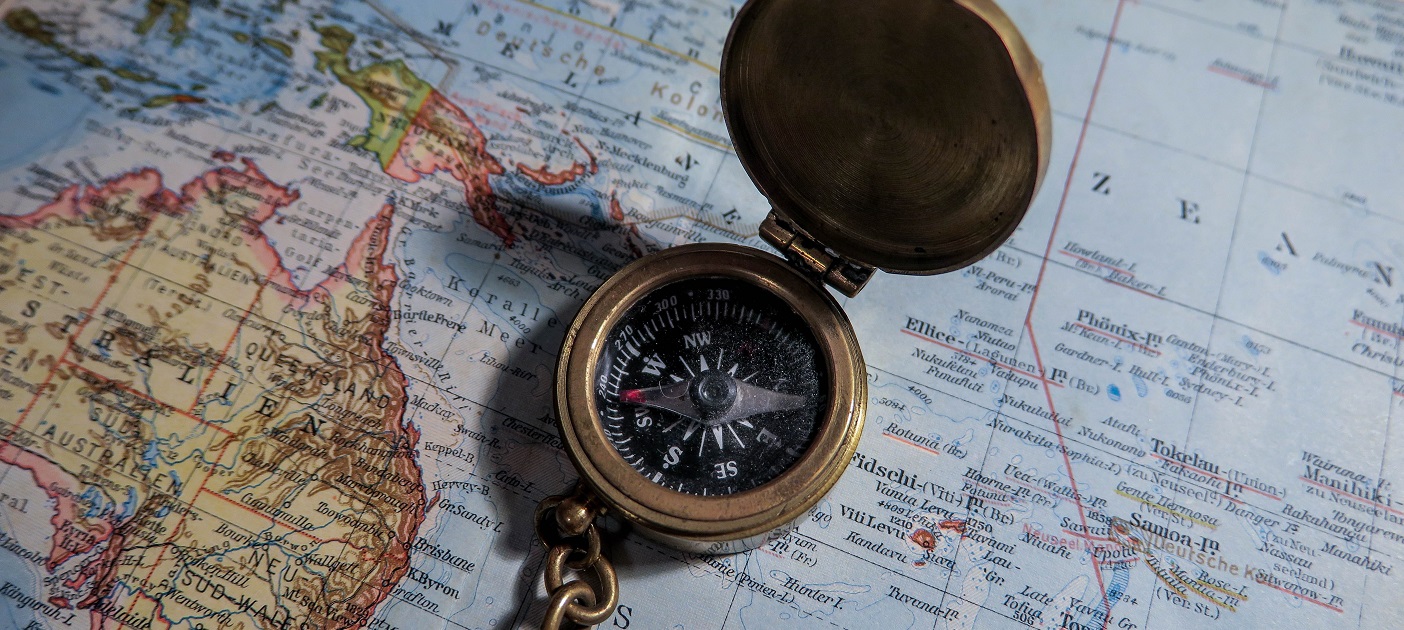 Photo credit: Unsplash
Bank Indonesia gets the ball rolling on policy normalisation

Bank Indonesia extended its pause on the benchmark rate, leaving it unchanged at 3.5%, on Thursday. The policy commentary was, however, hawkish at the margin as the Governor laid the ground for policy normalisation, amidst global policy shifts. Governor Warjiyo expects the US Federal Reserve to undertake four rate hikes this year, starting Mar22, higher than the one hike projected back in Dec21.

The BI gets the ball rolling on domestic liquidity normalisation, with a hike in the reserve requirement rate to 5%, effective Mar22, applicable to banks and other conventional lenders, vs 3.5% earlier, with incremental changes for two more quarters thereafter (see table). For Islamic lenders, the rate will be revised to 4%. The BI expects the hike to absorb ~IDR200trn from the financial system. Concurrently, the BI also reinforced its 'pro-stability' stance suggesting that maintaining rupiah and bond market stability is back to the centre stage, with growth supported by non-rate and macroprudential tools.





Economic assessment: Bank Indonesia's domestic and global growth outlook was relatively sanguine, with the prospect of higher inflation at home being in line with regional trends. Omicron and its impact were highlighted as risks but ongoing vaccination and pick-up in domestic demand lent confidence to the central bank's outlook. The domestic growth forecast was maintained at 4.7-5.5%, with inflation, whilst rising, to stay within the 2-4% target range. The current account forecast was revised to +0.2% of GDP for 2021 and return to deficit of -1.1-1.9% of GDP in 2022 on demand normalisation. Credit growth is expected to quicken to 6-8% this year, not far from OJK's projection of 6.5-8.5%, on more incentives to spur lending activity.

In our view, inflation is on course to quicken to over 2% this quarter from 1.8% yoy in 4Q21 and 1.6% in 3Q but remain within the target range, leaving a comfortable real rates cushion. We expect inflation to average 3% in 2022.

Factoring in the miss in December's trade surplus, we revise the 2021 current account balance down to ~0.2% of GDP (vs previous 0.9%) and retain expectations of a return to a deficit in 2022, dialing it up to -1.0% of GDP on higher capital and consumer goods imports, reflecting demand normalisation. Foreign reserves stood at US$144.9bn in Dec21, marginally lower than Nov21 due to external debt repayments. Adequacy ratios are comfortable, with import coverage at 8months and 7.8months for imports and debt servicing requirements, well above the minimum threshold of 3m.

Outlook: Governor Warjiyo had highlighted at the Dec21 rate review that the US Fed rate hikes would not pressure the BI to follow suit. We concur, but considering the US Fed hastening the pace of taper and building in more rate hikes in early-January, the pressure on the regional banks to also tighten reins has risen. Hence while the paths might not decouple, expect the BI to trail the Fed in the quantum of rate increases.

With Indonesia's inflation set to head higher (DBSf: 3%) and tighter global rates around the corner, we build in two more 25bps rate hikes in our baseline for this year, in addition to the 25bp already penciled in our forecast. This will take the end-year policy rate to 4.25%, followed by one more hike in early-2023.

Monetary and fiscal policy direction to converge

With the BI priming the markets for the upcoming shift to a tighter policy, we reckon that Indonesia's monetary and fiscal policies are headed in the same direction – intended to gradually rollback the ultra-accommodative bent during the last two years. As we discuss below, fiscal consolidation is already underway.

Fiscal policy: strong 2021 finish, consolidation to continue in 2022

Indonesia's fiscal performance ended in 2021 on a strong note. Revenues exceeded the conservative budgeted targets across the board, helped by a combination of higher collections due to recovering demand, along with tailwinds from sharp price gains in commodities. Last year, tax collections closed the year at 104% above conservative budgeted estimates, excise & customs at 125% and non-tax revenues, including receipts from natural resources, up the strongest 151% of the budget target. In yoy terms that translated into 19.2% for tax revenues, after an annual decline in 2020.

Expenditure also exceeded the budget but modestly. Total spending stood at 1% more than budget on higher allocations by ministries and agencies, while non-ministerial disbursements trailed. The subsidy bill was 39% higher than the budgeted amount, at IDR243.1trn, the highest in eight years. By contrast, realisation of the national economic recovery (PEN) stood at IDR659trn, at 88.4% of the annual target.

The revenue-spending mix enabled the fiscal deficit to narrow significantly to -4.65% of GDP compared to the budgeted -5.7% in 2021. This also helped restrain financing needs to IDR869trn, compared to the budgeted IDR1006.4trn. Two aspects to note here; a) state spending rose at a weaker pace in 2021 vs the year before, thereby offering limited support to growth; b) last year's revenues are playing catch-up to pre-pandemic 2019 levels.

The tone of consolidation is likely to carry into 2022. As we noted earlier, the budgetary assumptions for revenues and spending have been kept modest, with a potential lift from scheduled tax reforms (Indonesia: Tax measures and strong trade add to resilience) not reflected in the math yet. A second source of upside surprise could surface from a further rally in commodity prices especially coal, palm oil, nickel, etc.

Under specific spending heads, allocations under PEN will continue this year and were increased recently to IDR455.6trn, but smaller than IDR659rn disbursed last year. With a likelihood the 2022 deficit might be closer to -3.9 to -4.0% of GDP vs budgeted -4.85%, expect the deficit to further narrow to -3% of GDP by 2023, when the temporary relaxation in limits cease and as mandated by law. If fiscal consolidation is more a function of underspending than better revenues, this will impact a negative impulse to growth.

Market implications

In our recent notes, we have highlighted the positive tailwinds for Indonesia's bond market this year. Key amongst this is the likelihood of a smaller borrowing program in 2022 owing to a narrower fiscal deficit, which will also allow for the weekly auction sizes to be smaller, i.e. IDR241trn in 1Q22 vs IDR281trn in 1Q21. For 2022, the net bond issuance target stands at IDR991.3trn. Together with this, the burden-sharing arrangement between the BI and Finance Ministry also stands extended to this year for IDR224trn, representing a more direct form of debt monetization compared to the "buyer of last resort" mode in 1H21. This was also likely a preemptive move to defend against external volatility and lower the risk of an increase in borrowing costs. As was the case in 2021, the utilization of excess funds (SAL) might further tighten bond supplies.

Notwithstanding these tailwinds, the US Federal Reserve's plans to complete taper by Mar22 and to undertake 75-100bps rate hikes this year, will be monitored closely. Rally in the UST 10Y yields to two-year highs has been a thorn on the side of ex-China Asian bonds, with the IDR 10Y yield firm at 6.40-6.45%, near this year's high. Secondly, foreign investor appetite is tepid, with outflows on year-to-date and their share down to 20% of outstanding bonds vs ~38% before the pandemic. A bid dollar has kept the rupiah on the weaker end of the AXJ scale on year-to-date basis. In this light, an aggressive global tightening cycle is likely to increase the necessity to normalize Indonesia's domestic policy this year to defend domestic asset markets.

To read the full report, click here to Download the PDF.
Subscribe
here
to receive our economics & macro strategy materials.
To unsubscribe, please click
here
.
GENERAL DISCLOSURE/ DISCLAIMER (For Macroeconomics, Currencies, Interest Rates)
The information herein is published by DBS Bank Ltd and/or DBS Bank (Hong Kong) Limited (each and/or collectively, the "Company"). This report is intended for "Accredited Investors" and "Institutional Investors" (defined under the Financial Advisers Act and Securities and Futures Act of Singapore, and their subsidiary legislation), as well as "Professional Investors" (defined under the Securities and Futures Ordinance of Hong Kong) only. It is based on information obtained from sources believed to be reliable, but the Company does not make any representation or warranty, express or implied, as to its accuracy, completeness, timeliness or correctness for any particular purpose. Opinions expressed are subject to change without notice. This research is prepared for general circulation. Any recommendation contained herein does not have regard to the specific investment objectives, financial situation and the particular needs of any specific addressee. The information herein is published for the information of addressees only and is not to be taken in substitution for the exercise of judgement by addressees, who should obtain separate legal or financial advice. The Company, or any of its related companies or any individuals connected with the group accepts no liability for any direct, special, indirect, consequential, incidental damages or any other loss or damages of any kind arising from any use of the information herein (including any error, omission or misstatement herein, negligent or otherwise) or further communication thereof, even if the Company or any other person has been advised of the possibility thereof. The information herein is not to be construed as an offer or a solicitation of an offer to buy or sell any securities, futures, options or other financial instruments or to provide any investment advice or services. The Company and its associates, their directors, officers and/or employees may have positions or other interests in, and may effect transactions in securities mentioned herein and may also perform or seek to perform broking, investment banking and other banking or financial services for these companies. The information herein is not directed to, or intended for distribution to or use by, any person or entity that is a citizen or resident of or located in any locality, state, country, or other jurisdiction (including but not limited to citizens or residents of the United States of America) where such distribution, publication, availability or use would be contrary to law or regulation. The information is not an offer to sell or the solicitation of an offer to buy any security in any jurisdiction (including but not limited to the United States of America) where such an offer or solicitation would be contrary to law or regulation.

This report is distributed in Singapore by DBS Bank Ltd (Company Regn. No. 196800306E) which is Exempt Financial Advisers as defined in the Financial Advisers Act and regulated by the Monetary Authority of Singapore. DBS Bank Ltd may distribute reports produced by its respective foreign entities, affiliates or other foreign research houses pursuant to an arrangement under Regulation 32C of the Financial Advisers Regulations. Singapore recipients should contact DBS Bank Ltd at 65-6878-8888 for matters arising from, or in connection with the report.

DBS Bank Ltd., 12 Marina Boulevard, Marina Bay Financial Centre Tower 3, Singapore 018982. Tel: 65-6878-8888. Company Registration No. 196800306E.

DBS Bank Ltd., Hong Kong Branch, a company incorporated in Singapore with limited liability. 18th Floor, The Center, 99 Queen's Road Central, Central, Hong Kong SAR.

DBS Bank (Hong Kong) Limited, a company incorporated in Hong Kong with limited liability. 13th Floor One Island East, 18 Westlands Road, Quarry Bay, Hong Kong SAR

Virtual currencies are highly speculative digital "virtual commodities", and are not currencies. It is not a financial product approved by the Taiwan Financial Supervisory Commission, and the safeguards of the existing investor protection regime does not apply. The prices of virtual currencies may fluctuate greatly, and the investment risk is high. Before engaging in such transactions, the investor should carefully assess the risks, and seek its own independent advice.