The Singapore economy is expected to post its first positive year-on-year growth since the pandemic.
Advance 1Q GDP figures came in slightly better than expected at 0.2% YoY and 2.0 QoQ sa

This is the first positive headline growth since the pandemic

Implication for our forecast – On track to meet our growth forecast of 6.3% for 2021

Implications for investors – Stable exchange rate policy for now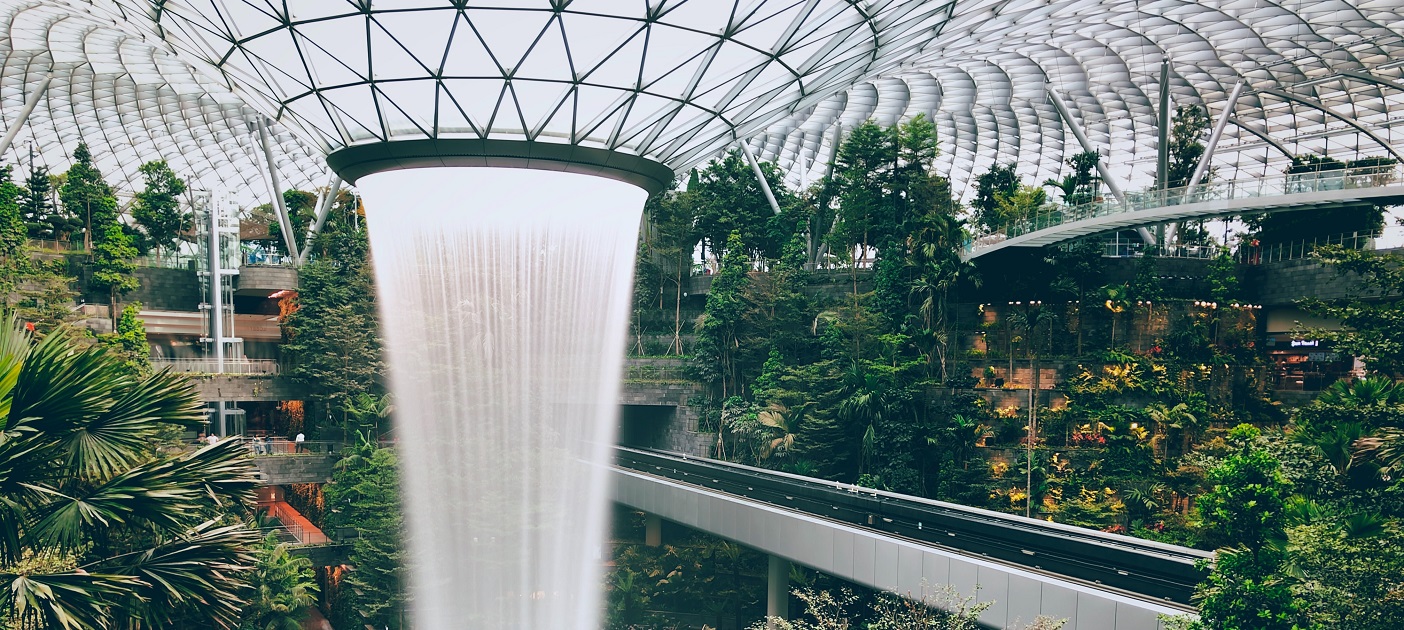 Photo credit: Unsplash
The Singapore economy is expected to post its first positive year-on-year growth since the pandemic. Advance GDP figures for 1Q21 came in at 0.2% YoY, slightly better than expected, but on track to meet our full year growth forecast of 6.3%.
In addition, the latest set of figures is also consistent with our long-held view, that the recovery momentum is slowing and normalising to a more sustainable pace as economic activities gradually resume to norm. Sequential GDP growth (QoQ sa) continued to ease, from 9.0% in 3Q20, to 3.8% in 4Q20 and now to 2.0% in 1Q21. We expect such gradual moderation in sequential growth to persist and any transient downside blip should also not be discounted due to continued uncertainties in the external environment. And this is despite the likelihood that headline YoY growth will post a spike to about 14-15% in 2Q21 due to the ultra-low base in the same quarter last year, as a result of the Circuit Breaker.
Uneven recovery across sectors
Outlook for the manufacturing sector remained buoyant,
driven by clusters such as precision engineering, biomedical, chemical and in particular, electronics. There has been a resurgence in global electronics demand as global companies look to digital solutions and new technologies as the key to enable them to compete effectively in a post COVID business environment. Further adoption of the 5G networks and WiFi 6, on top of the continued proliferation of AI, IOT, EVs and introduction of new smartphone models and wearable devices will continue to drive demand for high end electronics parts and components, which will bode well for Singapore's manufacturing sector. However, existing supply side bottleneck in the form of global shortages of semiconductor chips could pose a hindrance to achieving higher pace of expansion in this cluster in the near term.
There will be significant catching up from the construction sector.
Outlook for the sector is improving as progress payments and contracts awarded are rising steadily on the back of the resumption in work activities, as well as a huge backlog of projects. The strong pipeline of residential and infrastructure projects ahead should serve as strong impetus to growth in this sector although severe manpower shortage could potentially slow down the pace of recovery in this sector.
Performance in the services sector has been mixed, and such phenomenon will persist until the borders have reopened.
Although countries around the world are rushing to vaccinate their populations, progress in that regard has been laborious. To-date, about 670 million doses of vaccine have been administered, but that accounts for just 8.6% of the world's 7.8 billion population. As such, existing cross-border travel restrictions are unlikely to be lifted in the near term, and that will continue to weigh down on the outlook for the hospitality and aviation industries. In the interim, trade related services, retail, financial and ICT services will have to continue to pick up the slack although there are also emerging signs of slowing momentum.
Overall, GDP growth figures in the first half of this year will be highly volatile, due to the base effects last year. As the recovery progress, expect growth momentum to slow as well. Vaccine will be a game-changer but that will take time. Hope is now pinned on the ongoing discussions with some countries on the bilateral reopening of the borders, which will most certainly provide a strong jab in the arm for the Singapore economy. While the recovery path is expected to remain tepid in the coming quarters,
we are maintaining our above consensus growth forecast of 6.3% for 2021.
No change to monetary policy
Meanwhile, the Monetary Authority of Singapore (MAS) has kept the exchange rate policy stance status quo. The rate of appreciation of the SGD NEER policy band remains at zero. The width of the policy band and the level at which it is centred also remain unchanged. Although the authority has revised up its full year headline inflation (CPI-All Items) forecast to 0.5-1.5% (DBSf: 1.4%), core inflation remains benign and negative output gap continues to linger. There is still slack in the labour market, which will only see more pronounced improvement in 2H21. Output gap will turn positive only towards the end of the year or early next year if current growth trajectory persists.
The October policy decision will be trickier.
The MAS could choose to take a pre-emptive approach (i.e., if inflation is a concern) or adopt a slightly passive stance and for the decision to be reaffirmed by potentially strong data. Simply put, October decision will be data dependent. It will depend on the dynamics between growth and inflation, and overlay with the risk ahead, not just domestically but also externally. On the flip side of the increasingly encouraging macro data, new variants of the virus, resurgence of the pandemic and the slow rollout of vaccines in some countries (including regional peers) are complicating the policy equation. Inflation is just one of the variables in this equation.
To read the full report, click here to
Download the PDF
.
Subscribe
here
to receive our economics & macro strategy materials.
To unsubscribe, please click
here
.
GENERAL DISCLOSURE/ DISCLAIMER (For Macroeconomics, Currencies, Interest Rates)
The information herein is published by DBS Bank Ltd and/or DBS Bank (Hong Kong) Limited (each and/or collectively, the "Company"). This report is intended for "Accredited Investors" and "Institutional Investors" (defined under the Financial Advisers Act and Securities and Futures Act of Singapore, and their subsidiary legislation), as well as "Professional Investors" (defined under the Securities and Futures Ordinance of Hong Kong) only. It is based on information obtained from sources believed to be reliable, but the Company does not make any representation or warranty, express or implied, as to its accuracy, completeness, timeliness or correctness for any particular purpose. Opinions expressed are subject to change without notice. This research is prepared for general circulation. Any recommendation contained herein does not have regard to the specific investment objectives, financial situation and the particular needs of any specific addressee. The information herein is published for the information of addressees only and is not to be taken in substitution for the exercise of judgement by addressees, who should obtain separate legal or financial advice. The Company, or any of its related companies or any individuals connected with the group accepts no liability for any direct, special, indirect, consequential, incidental damages or any other loss or damages of any kind arising from any use of the information herein (including any error, omission or misstatement herein, negligent or otherwise) or further communication thereof, even if the Company or any other person has been advised of the possibility thereof. The information herein is not to be construed as an offer or a solicitation of an offer to buy or sell any securities, futures, options or other financial instruments or to provide any investment advice or services. The Company and its associates, their directors, officers and/or employees may have positions or other interests in, and may effect transactions in securities mentioned herein and may also perform or seek to perform broking, investment banking and other banking or financial services for these companies. The information herein is not directed to, or intended for distribution to or use by, any person or entity that is a citizen or resident of or located in any locality, state, country, or other jurisdiction (including but not limited to citizens or residents of the United States of America) where such distribution, publication, availability or use would be contrary to law or regulation. The information is not an offer to sell or the solicitation of an offer to buy any security in any jurisdiction (including but not limited to the United States of America) where such an offer or solicitation would be contrary to law or regulation.

This report is distributed in Singapore by DBS Bank Ltd (Company Regn. No. 196800306E) which is Exempt Financial Advisers as defined in the Financial Advisers Act and regulated by the Monetary Authority of Singapore. DBS Bank Ltd may distribute reports produced by its respective foreign entities, affiliates or other foreign research houses pursuant to an arrangement under Regulation 32C of the Financial Advisers Regulations. Singapore recipients should contact DBS Bank Ltd at 65-6878-8888 for matters arising from, or in connection with the report.

DBS Bank Ltd., 12 Marina Boulevard, Marina Bay Financial Centre Tower 3, Singapore 018982. Tel: 65-6878-8888. Company Registration No. 196800306E.

DBS Bank Ltd., Hong Kong Branch, a company incorporated in Singapore with limited liability. 18th Floor, The Center, 99 Queen's Road Central, Central, Hong Kong SAR.

DBS Bank (Hong Kong) Limited, a company incorporated in Hong Kong with limited liability. 13th Floor One Island East, 18 Westlands Road, Quarry Bay, Hong Kong SAR

Virtual currencies are highly speculative digital "virtual commodities", and are not currencies. It is not a financial product approved by the Taiwan Financial Supervisory Commission, and the safeguards of the existing investor protection regime does not apply. The prices of virtual currencies may fluctuate greatly, and the investment risk is high. Before engaging in such transactions, the investor should carefully assess the risks, and seek its own independent advice.