Multiple headwinds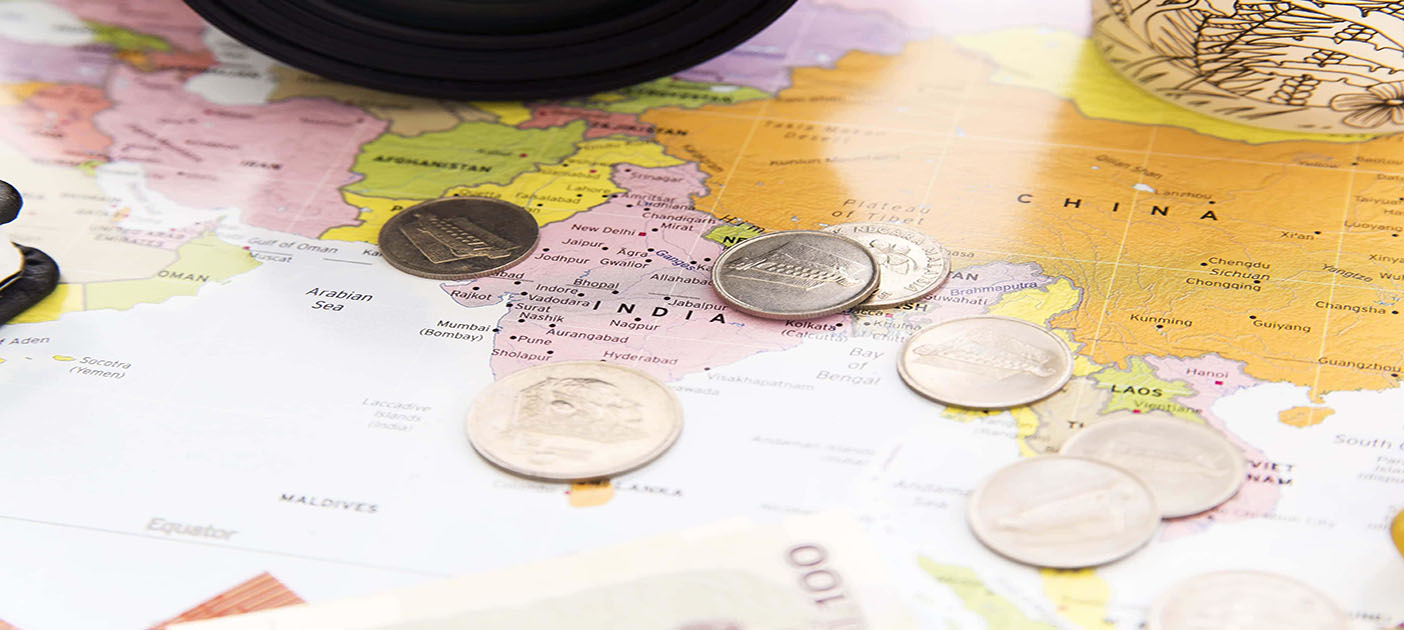 Photo credit: Unsplash Photo
Recent days have seen the external macro environment turn much more perilous for Asia rates to navigate, with headwinds intensifying on multiple fronts. Post the more hawkish-than-expected FOMC Summary of Economic Projections on Thursday, announced fiscal stimulus in the UK on Friday has led to a massive sell-off in GBP rates that has spilled over onto USD and EUR rates. Russia-Ukraine war has also escalated with Russia mobilizing troops and staging referendums (for annexation), raising the risk that energy supply risk premium could re-widen and prices rebound. News of a delay in EU nations reaching an accord on Russian oil price caps could also see EU growth worries re-intensify.

CNY Rates - IRS and CGB yields are breaking out (slightly) of their previously tight ranges. Ultimately, the pull of much higher global rates in September is exerting too large an upward pull. There are also signs of liquidity tightness around September quarter-end and PBOC has been net injecting liquidity via OMOs (using 14D reverse repos as well) to ease funding conditions. Yesterday, PBOC announced a hike in risk-reserve requirement for forward sales from 0 to 20%, starting 28 Sep. Evidently, the intention is to make it more expensive to short RMB via onshore fx forwards. 12m onshore forward points fell around 90pips in response. Offshore forward points rose around 50pips on expected migration of some forward sales positions to the offshore market, causing the points differential with onshore to widen further.

INR Rates - Banking liquidity has been steadily tightening since 2Q and are now at levels tighter than pre-pandemic (early 2020), resulting in elevated ON Call rates over the second half of Sep. OIS rates have risen to around 7%, much higher than our previously expected range of 6.1-6.7%. We feel there could be opportunities to receive in the coming weeks. GBI-EM decision can be expected within the next 2-3 weeks. Long bonds pay swap trades have already done very well in recent weeks on inclusion expectations. Unless one is highly confident of a positive inclusion outcome, it may be prudent now to start unwinding some of those long bonds pay swap trades.

IDR Rates - There doesn't seem to be news on the target size for today's scheduled conventional bond auction. Considering the volatility in global rates, incoming bids are likely to be unfavourable and thus, issuance size is likely to be smaller than the last couple of conventional auctions. In any case, fiscal position appears to be quite comfortable with January-August budget balance in surplus and government cash balances also quite healthy. Therefore, there is little pressure to issue under volatile market conditions. 5Y-10Y IndoGB yield spread re-steepened 5bps yesterday. In the near term, flattening pressures on the back of Operation Twist expectations are likely to give way to steepening pressures driven by risk aversion in global markets.

KRW Rates - IRS and KTB yields rose an outsized 20-35bps yesterday. KRW rates have been a regional outlier, displaying much higher beta to surging US/core rates. Compared to regional rates markets, KRW FX's larger pace of depreciation argue for larger passthroughs onto Korea inflation and larger rate repricing. BOK's recent comments that it would extend its hike cycle alongside the US Fed or if Korea inflation stays above 5% are also supporting market expectations that terminal policy rates would rise to as high as the US (~4.5%). Our economist is forecasting 3.25% terminal policy rates for BOK, and as such, current 4.3-4.6% IRS rates certainly look excessively high to us. However, the uptrend in USD and KRW rates is quite persistent and thus, we prefer not to fight against market momentum, at least not now.




Subscribe here to receive our economics & macro strategy materials.
To unsubscribe, please click here.
Disclaimers and Important Notices
GENERAL DISCLOSURE/ DISCLAIMER (For Macroeconomics, Currencies, Interest Rates)

The information herein is published by DBS Bank Ltd and/or DBS Bank (Hong Kong) Limited (each and/or collectively, the "Company"). This report is intended for "Accredited Investors" and "Institutional Investors" (defined under the Financial Advisers Act and Securities and Futures Act of Singapore, and their subsidiary legislation), as well as "Professional Investors" (defined under the Securities and Futures Ordinance of Hong Kong) only. It is based on information obtained from sources believed to be reliable, but the Company does not make any representation or warranty, express or implied, as to its accuracy, completeness, timeliness or correctness for any particular purpose. Opinions expressed are subject to change without notice. This research is prepared for general circulation. Any recommendation contained herein does not have regard to the specific investment objectives, financial situation and the particular needs of any specific addressee. The information herein is published for the information of addressees only and is not to be taken in substitution for the exercise of judgement by addressees, who should obtain separate legal or financial advice. The Company, or any of its related companies or any individuals connected with the group accepts no liability for any direct, special, indirect, consequential, incidental damages or any other loss or damages of any kind arising from any use of the information herein (including any error, omission or misstatement herein, negligent or otherwise) or further communication thereof, even if the Company or any other person has been advised of the possibility thereof. The information herein is not to be construed as an offer or a solicitation of an offer to buy or sell any securities, futures, options or other financial instruments or to provide any investment advice or services. The Company and its associates, their directors, officers and/or employees may have positions or other interests in, and may effect transactions in securities mentioned herein and may also perform or seek to perform broking, investment banking and other banking or financial services for these companies. The information herein is not directed to, or intended for distribution to or use by, any person or entity that is a citizen or resident of or located in any locality, state, country, or other jurisdiction (including but not limited to citizens or residents of the United States of America) where such distribution, publication, availability or use would be contrary to law or regulation. The information is not an offer to sell or the solicitation of an offer to buy any security in any jurisdiction (including but not limited to the United States of America) where such an offer or solicitation would be contrary to law or regulation.

This report is distributed in Singapore by DBS Bank Ltd (Company Regn. No. 196800306E) which is Exempt Financial Advisers as defined in the Financial Advisers Act and regulated by the Monetary Authority of Singapore. DBS Bank Ltd may distribute reports produced by its respective foreign entities, affiliates or other foreign research houses pursuant to an arrangement under Regulation 32C of the Financial Advisers Regulations. Singapore recipients should contact DBS Bank Ltd at 65-6878-8888 for matters arising from, or in connection with the report.

This report has been prepared by a personnel of DBS Bank Ltd who is not licensed by the Hong Kong Securities and Futures Commission to carry on the regulated activity of advising on securities in Hong Kong pursuant to the Securities and Futures Ordinance (Chapter 571 of the Laws of Hong Kong). This report is being distributed in Hong Kong by DBS Bank Ltd, DBS Bank (Hong Kong) Limited and DBS Vickers (Hong Kong) Limited.

DBS Bank Ltd., 12 Marina Boulevard, Marina Bay Financial Centre Tower 3, Singapore 018982. Tel: 65-6878-8888. Company Registration No. 196800306E.

DBS Bank Ltd., Hong Kong Branch, a company incorporated in Singapore with limited liability. 18th Floor, The Center, 99 Queen's Road Central, Central, Hong Kong SAR.

DBS Bank (Hong Kong) Limited, a company incorporated in Hong Kong with limited liability. 11th Floor, The Center, 99 Queen's Road Central, Central, Hong Kong SAR.

Virtual currencies are highly speculative digital "virtual commodities", and are not currencies. It is not a financial product approved by the Taiwan Financial Supervisory Commission, and the safeguards of the existing investor protection regime does not apply. The prices of virtual currencies may fluctuate greatly, and the investment risk is high. Before engaging in such transactions, the investor should carefully assess the risks, and seek its own independent advice.