A Hard Look At The Future Of Retail
At the DBS BusinessClass Retail Disrupt @ The Bay event, Singapore retail SMEs were given a taste of the powerful technologies available to help them grow their businesses.
From drones that deliver customer purchases to the doorstep to apps that let you try on makeup virtually, new digital tools are transforming the retail landscape at a rapid pace.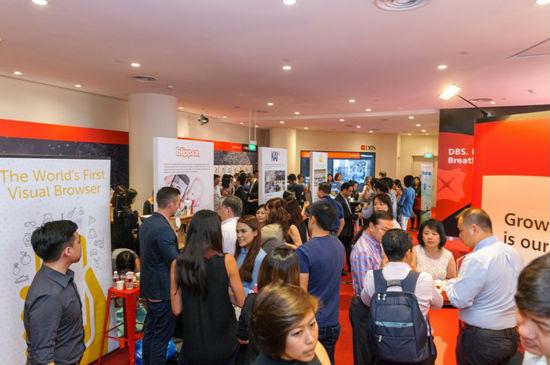 These can help local retail businesses not only cope with the persistent challenge of high operating costs and tight manpower supply, but also enhance the shopping experience in order to drive sales.
Many of these technologies were on show at the DBS BusinessClass Disrupt @ The Bay event held on August 15. Over 400 participants were treated to insights on the future of retail by experts such as renowned Silicon Valley venture capitalist Ernestine Fu, and also given a first-hand look at the latest solutions by tech companies.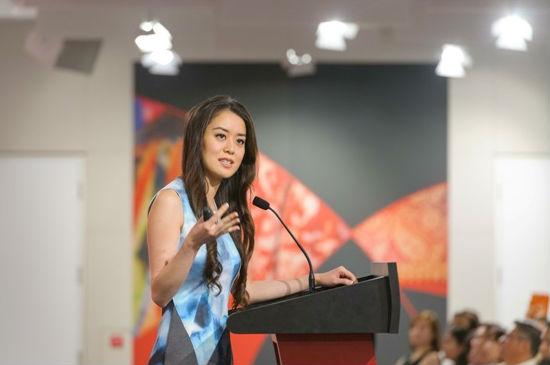 In her keynote address, Ms Fu highlighted the latest trends in the retail business. These included the phenomenon of mass customisation ,where a large amount of goods are produced but with unique characteristics tailored to individual tastes. At the BMW website, for instance, buyers of the Mini Cooper can choose from a range of custom designed rooftops.
She also touched on the growing trend of 3D printing, which allows for customised products or parts to be manufactured quickly. However, this may be costly as there are no economies of scale compared to traditional manufacturing.
"3D printing is still costly per unit, there are no economies of scale and the quality is usually worse, but it can be used to do quick prototyping," she said.
Other trends included RFID technology for tracking of inventory, smart-phone based payment systems and facial recognition technology to boost the in-store customer experience.
"With facial recognition, the store owner will know who you are, your past purchases and make recommendations. They can even know whether you are happy to see a product," she said.
A panel session, comprising retail veterans such as the founder of 77th Street Ms Elim Chew and president of the Singapore Retailers' Association Mr R Dhinakaran, was held later to discuss the challenges facing their industry.
Ms Chew noted that the old strategy of retailers opening as many outlets as possible would no longer work in the current high-cost, labour-strapped environment. Rather, she advised retailers to focus on niche products that emphasise craftsmanship and personalisation over mass appeal.
Connecting retailers to solutions
Local and international technology solutions providers were also on hand to showcase their products and services at booths set up at the event. Australia's Blippar, for instance, offers retailers augmented reality solutions that allows that businesses to interact with consumers through AR-enhanced objects.
Singapore-based Ascentis, meanwhile, provides advanced customer relationship management (CRM) tools that enable retailers to better service their consumers and ensure a better chance of repeat business.
DBS TechMatch
To help SME retailers in Singapore gain access to these powerful tools, a new  innovative service known as DBS Techmatch was launched at the event.  The service matches SMEs with technology providers who can offer solutions to their business problems.
Interested companies can submit their business problems online. They will then be contacted by a team from DBS, who will connect them with tech firms offering solutions in areas ranging from point-of-sale systems and inventory management software, to customer relationship management systems.
DBS has also tied up with technology matching service IPI Singapore –a unit of Singapore's Ministry of Trade and Industry – for SMEs who require more specific or customised solutions.  To do this, IPI Singapore scours its international network and database for technology opportunities.
Was this information useful?
---
Subscribe to DBS BusinessClass
Stay updated with the latest market trends and industry insights, connect with a network of entrepreneurs, and gain access to exclusive event invitations. Join Asia's fastest growing business community – get your complimentary membership here.