Electronic Banker's Guarantee Programme
Electronic Banker's Guarantee Programme
Faster application process in partnership with the Singapore Government
Electronic Banker's Guarantee Programme
Electronic Banker's Guarantee Programme
Faster application process in partnership with the Singapore Government
At a Glance
The Singapore Government is establishing an industry-wide electronic Banker's Guarantee programme. This will help businesses reduce paperwork and skip the branch, leading to a faster BG application process.

As part of Phase 1 pilot, the Land Transport Authority (LTA) and JTC Corporation have entered into an agreement as beneficiaries to receive performance bank guarantee electronically - this means no more visits to the bank branch to submit and collect your documents. They will join Singapore Customs, an existing beneficiary in the programme.
How it works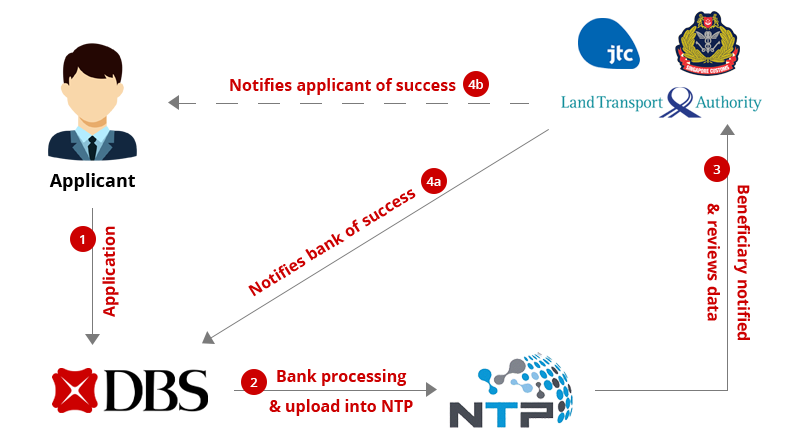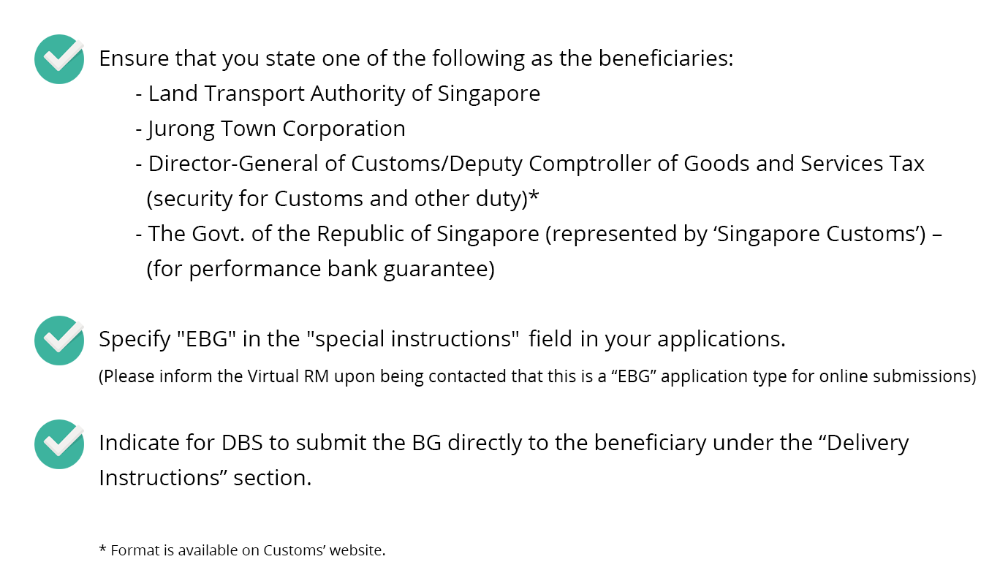 Take advantage of this programme today!
Terms and Conditions
By submitting a banker's guarantee application, each Customer confirms that it is lawfully providing the data for the Bank to use and disclose for the purpose of: (i) providing products or services to that Customer; (ii) meeting the operational, administrative and risk management requirements of DBS Group Holdings Ltd. And its related corporations ("DBS Group"); and (iii) complying with any requirement, as DBS Group reasonably deemed necessary, under any law of any court, government authority or regulator.
These terms and conditions are governed by, and shall be construed in accordance with, the laws of Singapore.
Was this information useful?