The ECB could debate winding down bond-buying at its June meeting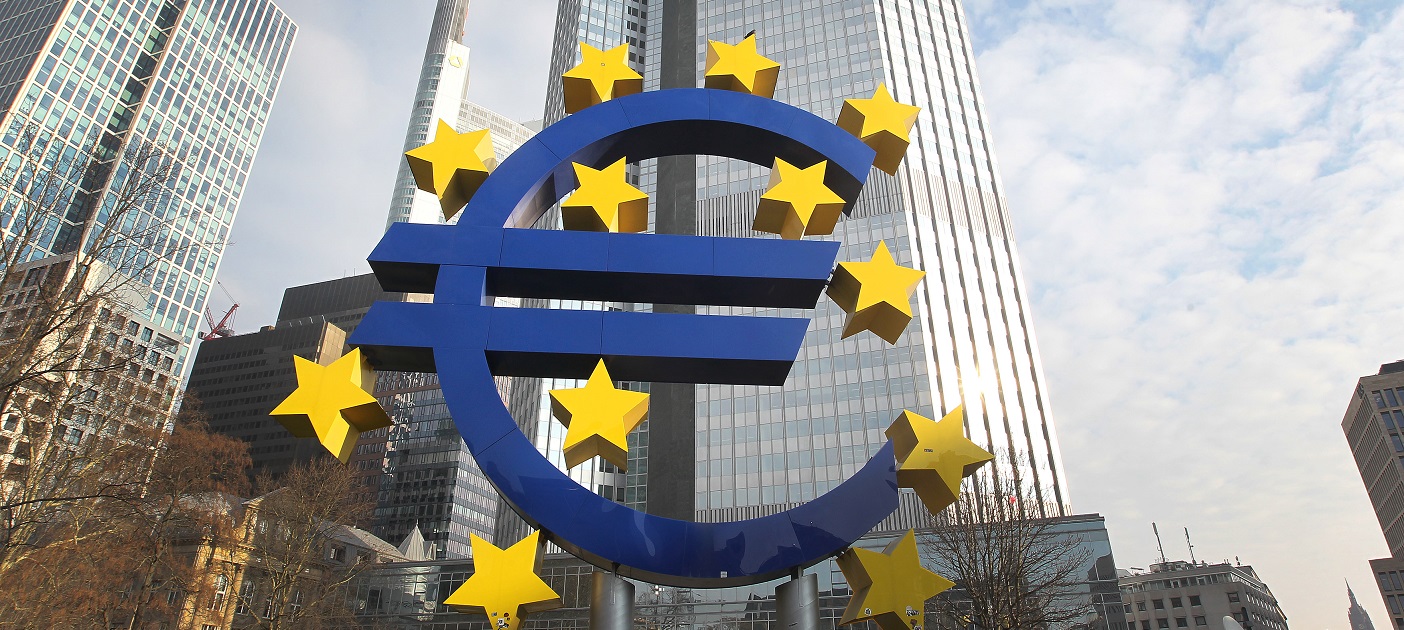 Photo credit: AFP Photo
European Central Bank (ECB) policymakers anticipate holding a pivotal discussion at their meeting next week that could conclude with a public announcement on when they intend to cease asset purchases, according to Euro Area officials familiar with the matter.
ECB President Mario Draghi's Governing Council is likely to treat the 14 June gathering in Latvia as an opportunity to debate winding down bond-buying, said the officials, who asked not to be named because such matters are confidential. Purchases are currently intended to run until at least September.
While some see the meeting as a suitable moment to take and announce a decision on what to do after that, it is possible nothing will materialise next week. Draghi may use his press conference to signal an announcement will come in July, one of the people said. An ECB spokesman declined to comment.
The euro erased its earlier losses on the report, trading little changed at USD1.1695 at 6:11 p.m. Frankfurt time. It finished the New York session 0.16% higher at USD1.1718.
June may prove to be a critical opportunity for the central bank to show its confidence in the Euro-area economy. While the pace of growth has slowed from last year's decade high, the expansion remains intact and inflation jumped last month. The bond-market scare that hit Italy last week appears to be contained for now, meaning it is unlikely to affect monetary policy. A June decision also has the advantage of being accompanied by fresh economic forecasts, which are published every quarter, should those predictions show output remaining robust and price growth gradually accelerating.
By July, the outlook may appear more clouded. Inflation is expected to slow as energy costs come off a peak, and Italy's new government has pledged to pursue a high-spending agenda that could bring it into conflict with European Union rules. – Bloomberg News.
The US Dollar Index (DXY) slipped 0.17% to 93.88. The British pound advanced 0.60% to USD1.3393. The Japanese yen lost 0.03% to 109.79 per dollar.
Disclaimers and Important Notices
The information published by DBS Bank Ltd. (company registration no.: 196800306E) ("DBS") is for information only. It is based on information or opinions obtained from sources believed to be reliable (but which have not been independently verified by DBS, its related companies and affiliates ("DBS Group")) and to the maximum extent permitted by law, DBS Group does not make any representation or warranty (express or implied) as to its accuracy, completeness, timeliness or correctness for any particular purpose. Opinions and estimates are subject to change without notice. The publication and distribution of the information does not constitute nor does it imply any form of endorsement by DBS Group of any person, entity, services or products described or appearing in the information. Any past performance, projection, forecast or simulation of results is not necessarily indicative of the future or likely performance of any investment or securities. Foreign exchange transactions involve risks. You should note that fluctuations in foreign exchange rates may result in losses. You may wish to seek your own independent financial, tax, or legal advice or make such independent investigations as you consider necessary or appropriate.
The information published is not and does not constitute or form part of any offer, recommendation, invitation or solicitation to subscribe to or to enter into any transaction; nor is it calculated to invite, nor does it permit the making of offers to the public to subscribe to or enter into any transaction in any jurisdiction or country in which such offer, recommendation, invitation or solicitation is not authorised or to any person to whom it is unlawful to make such offer, recommendation, invitation or solicitation or where such offer, recommendation, invitation or solicitation would be contrary to law or regulation or which would subject DBS Group to any registration requirement within such jurisdiction or country, and should not be viewed as such. Without prejudice to the generality of the foregoing, the information, services or products described or appearing in the information are not specifically intended for or specifically targeted at the public in any specific jurisdiction.
The information is the property of DBS and is protected by applicable intellectual property laws. No reproduction, transmission, sale, distribution, publication, broadcast, circulation, modification, dissemination, or commercial exploitation such information in any manner (including electronic, print or other media now known or hereafter developed) is permitted.
DBS Group and its respective directors, officers and/or employees may have positions or other interests in, and may effect transactions in securities mentioned and may also perform or seek to perform broking, investment banking and other banking or financial services to any persons or entities mentioned.
To the maximum extent permitted by law, DBS Group accepts no liability for any losses or damages (including direct, special, indirect, consequential, incidental or loss of profits) of any kind arising from or in connection with any reliance and/or use of the information (including any error, omission or misstatement, negligent or otherwise) or further communication, even if DBS Group has been advised of the possibility thereof.
The information is not intended for distribution to, or use by, any person or entity in any jurisdiction or country where such distribution or use would be contrary to law or regulation. The information is distributed (a) in Singapore, by DBS Bank Ltd.; (b) in China, by DBS Bank (China) Ltd; (c) in Hong Kong, by DBS Bank (Hong Kong) Limited; (d) in Taiwan, by DBS Bank (Taiwan) Ltd; (e) in Indonesia, by PT DBS Indonesia; and (f) in India, by DBS Bank Ltd, Mumbai Branch.