S&P 500 erases gains as a slide in Technology outweighed a rally in Energy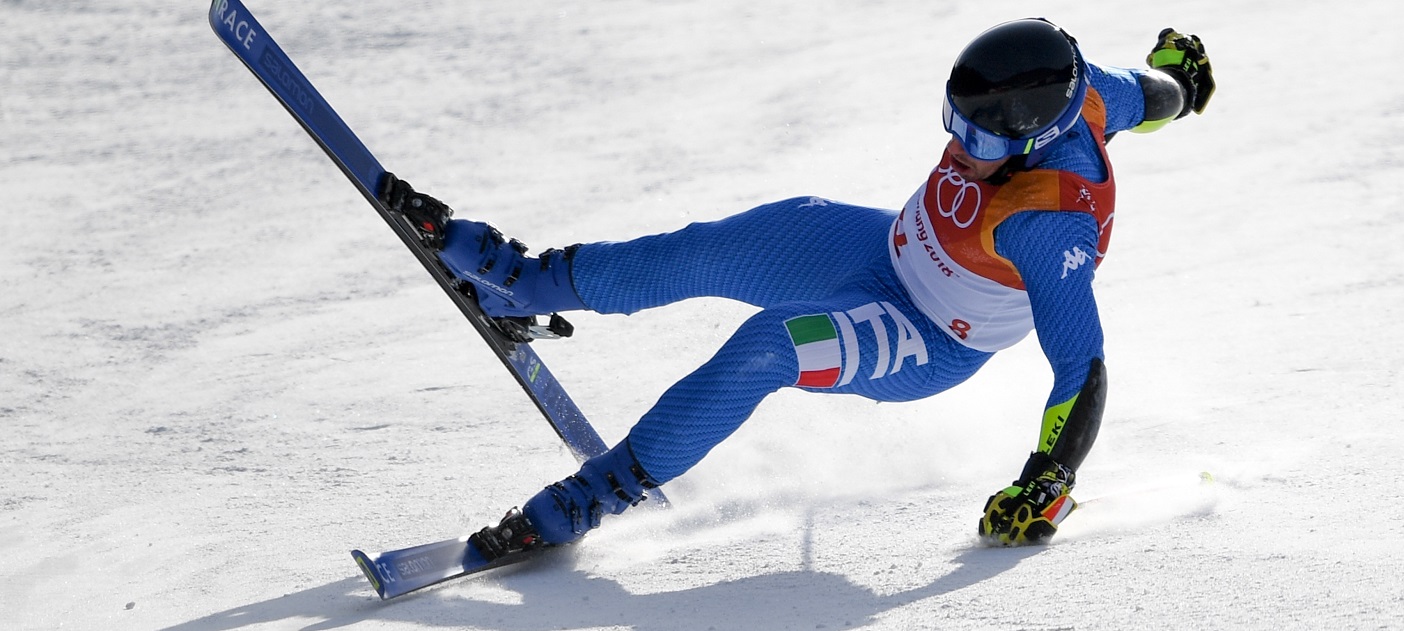 Photo credit: AFP Photo
Market news selected by the DBS Chief Investment Office


US
Stocks fell as uncertainty over Brexit sank the pound after UK Prime Minister Boris Johnson lost a key vote to fast-track legislation. Traders also parsed a flurry of corporate earnings.
The S&P 500 Index erased gains as a slide in Technology shares outweighed a rally in Energy companies. A selloff in Facebook Inc and Netflix Inc helped push the Nasdaq 100 Index down. The Boeing Company climbed on the eve of its results, despite a cut in outlook by S&P Global Ratings. Treasuries and the US dollar rose.
In a very volatile session, the pound slid as Johnson's mission to take the UK out of the European Union (EU) in nine days' time was thrown off course. Members of Parliament blocked his plan to rush the Brexit deal into law. Sterling could "see a 2% or so selloff in a longer delay scenario," said a currency strategist in New York.
It is a huge week for earnings, with around one-fifth of S&P 500 members due to report their results. So far, the numbers have generally surprised to the upside, reassuring investors that companies are weathering slowing growth and the trade war. All the same, analysts are cutting estimates for next year as the dispute between the world's biggest economies continues to take a toll.
Netflix sank as Verizon Communications Inc announced a partnership with The Walt Disney Company Facebook's antitrust woes widened as dozens more states joined New York's probe into whether its business practices have stifled competition or put users at risk. Biogen Inc surged on news it will ask US regulators to approve an experimental Alzheimer's therapy. Lyft Inc jumped after executives said the company would turn a profit by the end of 2021. – Bloomberg News.
The S&P 500 tumbled 0.36% to 2,995.99 on Tuesday (22 October). The Dow Jones Industrial Average lost 0.15% to 26,788.10 and the Nasdaq Composite traded 0.72% lower to 8,104.29.
EUROPE
European Central Bank (ECB) President Mario Draghi's appeal to governments to spend more to support the economy appears to be falling on deaf ears.
The fiscal boost from extra spending will be about 0.4% of Euro Area economic output next year, according to an analysis of proposed budgets. That is less than half the budget boost needed to bring growth close to its potential, said a senior economist.
While there could be a bit more fiscal slippage, it still will not be enough. High debt countries like France, Italy, and Spain do not have much room to spend and Germany looks reluctant to embark on a major fiscal expansion.
The ECB has faced some pushback against its call on countries like Germany to loosen the purse strings. Draghi rolled out monetary stimulus last month that included more negative interest rates and renewed quantitative easing, but said the effectiveness of policy hinges on increased government spending. He will likely repeat this mantra at his final press conference as president on Thursday (24 October).
German Finance Minister Olaf Scholz has tried to deflect the pressure to boost spending. Speaking at the annual International Monetary Fund last week (ended 18 October), he insisted his country has already done a lot and the economic situation does not require a rushed fiscal response. – Bloomberg News.
The Stoxx Europe 600 Index inched 0.09% higher to 394.59 on Tuesday.
JAPAN
When Samurai Scientist, the latest release from WhistlePig LLC Whiskey's Boss Hog series, arrives on shelves later this month, it will not stay for long. It is the world's first rye finished in Japanese Umeshu barrels, and the name – and its pewter samurai topper – is a nod to Jokichi Takamine, the "samurai chemist" who is credited with sharing traditional Japanese fermentation techniques with western whiskey makers in the early 20th century.
It also matches the most expensive price that the Vermont-based distillery has ever charged for its rye. Even at USD500, it is still less than what you will find on the secondary market, the purview of collectors and connoisseurs. In 2016, WhistlePig released an Armagnac-finished liquid that now fetches upward of USD1,000 on resale sites.
The release highlights the changing fortunes of rye over the last decade as the spirit shakes off its reputation as a less expensive alternative to bourbon. Bottles are now carrying price tags typically worn by single malt scotch. Once the most consumed style of spirit in the US, rye had been in steady decline since prohibition. By 2006, an estimated 150,000 nine-litre cases of rye whiskey were sold in the country, compared with 14.7m cases of bourbon, according to the Distilled Spirits Council.
The modern cocktail renaissance changed all that. Bartenders interested in resurrecting turn-of-the-century recipes discovered many that were built around rye. Distillers and distributors lined up to get the liquid into back bars and onto menus. Since 2009, sales have increased 1,100%, growing to 1.1m cases in 2018.
Transferring spirit into a secondary barrel after initial maturation is not unique to rye. The category just happens to be better suited to the practice than many of its casked counterparts.
As stocks of the spirit mature in warehouses across North America, the value of what is in those barrels continues to soar. A USD500 bottle might soon seem like a bargain for a rye that perhaps spent time in casks formerly belonging to ice wine, walnut liqueur, or amaro. When it comes to funky finishes, this category is just getting started. – Bloomberg News.
The Nikkei 225 Index advanced 0.24% to 22,603.18 at the open of Wednesday (23 October) morning. Japan markets were closed for Enthronement ceremony on Tuesday.
Note: All views expressed are current as at the stated date of publication

GENERAL DISCLOSURE/DISCLAIMER
This information herein is published by DBS Bank Ltd. ("DBS Bank") and is for information only. This publication is intended for DBS Bank and its subsidiaries or affiliates (collectively "DBS") and clients to whom it has been delivered and may not be reproduced, transmitted or communicated to any other person without the prior written permission of DBS Bank.
This publication is not and does not constitute or form part of any offer, recommendation, invitation or solicitation to you to subscribe to or to enter into any transaction as described, nor is it calculated to invite or permit the making of offers to the public to subscribe to or enter into any transaction for cash or other consideration and should not be viewed as such.
The information herein may be incomplete or condensed and it may not include a number of terms and provisions nor does it identify or define all or any of the risks associated to any actual transaction. Any terms, conditions and opinions contained herein may have been obtained from various sources and neither DBS nor any of their respective directors or employees (collectively the "DBS Group") make any warranty, expressed or implied, as to its accuracy or completeness and thus assume no responsibility of it. The information herein may be subject to further revision, verification and updating and DBS Group undertakes no responsibility thereof.
All figures and amounts stated are for illustration purposes only and shall not bind DBS Group. This publication does not have regard to the specific investment objectives, financial situation or particular needs of any specific person. Before entering into any transaction to purchase any product mentioned in this publication, you should take steps to ensure that you understand the transaction and has made an independent assessment of the appropriateness of the transaction in light of your own objectives and circumstances. In particular, you should read all the relevant documentation pertaining to the product and may wish to seek advice from a financial or other professional adviser or make such independent investigations as you consider necessary or appropriate for such purposes. If you choose not to do so, you should consider carefully whether any product mentioned in this publication is suitable for you. DBS Group does not act as an adviser and assumes no fiduciary responsibility or liability for any consequences, financial or otherwise, arising from any arrangement or entrance into any transaction in reliance on the information contained herein. In order to build your own independent analysis of any transaction and its consequences, you should consult your own independent financial, accounting, tax, legal or other competent professional advisors as you deem appropriate to ensure that any assessment you make is suitable for you in light of your own financial, accounting, tax, and legal constraints and objectives without relying in any way on DBS Group or any position which DBS Group might have expressed in this document or orally to you in the discussion.
If this publication has been distributed by electronic transmission, such as e-mail, then such transmission cannot be guaranteed to be secure or error-free as information could be intercepted, corrupted, lost, destroyed, arrive late or incomplete, or contain viruses. The sender therefore does not accept liability for any errors or omissions in the contents of the Information, which may arise as a result of electronic transmission. If verification is required, please request for a hard-copy version.
This publication is not directed to, or intended for distribution to or use by, any person or entity who is a citizen or resident of or located in any locality, state, country or other jurisdiction where such distribution, publication, availability or use would be contrary to law or regulation.

Singapore: This publication is distributed by DBS Bank Ltd (Company Regn. No. 196800306E) ("DBS") which is an Exempt Financial Adviser as defined in the Financial Advisers Act and regulated by the Monetary Authority of Singapore (the "MAS").