Treasury Secretary Steven Mnuchin and the Fed clashes on emergency lending facilities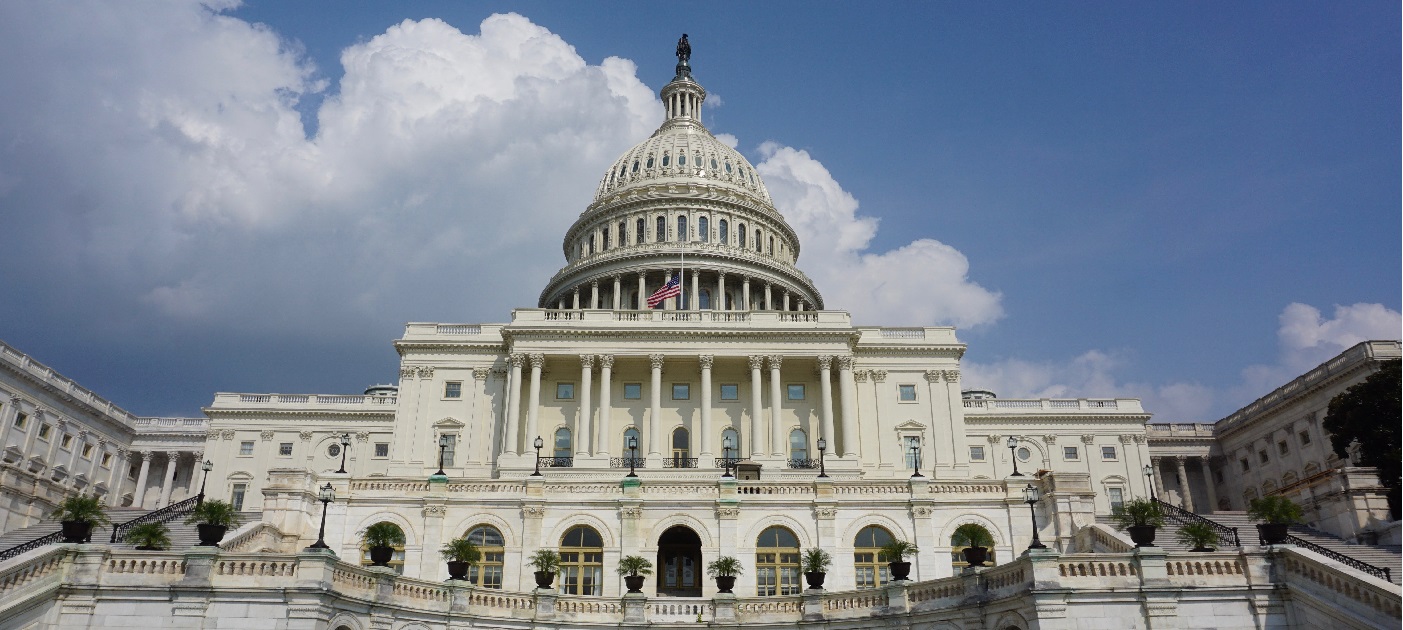 Photo credit: AFP Photo
US
US futures slid in Asian trading Friday (20 November) after a clash between Treasury Secretary Steven Mnuchin and the Federal Reserve on its emergency lending facilities.
S&P 500 Index contracts retreated after the Trump administration and the Fed publicly disagreed over whether to extend the pandemic programmes. Technology shares had led US benchmarks higher as investors weighed the impact of tougher virus restrictions against the prospect of a vaccine rollout in the months ahead. Shares of companies poised to do well during lockdowns outperformed.
Treasury yields retreated and the dollar dipped after US weekly jobless claims came in higher than forecast. Gold extended a drop amid a drawdown in bullion-backed exchange-traded funds. Tesla Inc rose to a record as investors bet that the global car market will be dominated by electric cars in decades ahead.
Mnuchin on Thursday sought the return of unused funds from the Fed's emergency lending facilities, but the central bank pushed back and said the programmes served a vital role. Mnuchin sought a 90-day extension for four programs, but requested others expire on schedule on 31 December and the Fed return USD455b to the Treasury so Congress can spend the money elsewhere.
Some of the investor optimism over vaccine progress that lifted global stocks to an all-time high Monday has ebbed, amid a surge in virus cases and strain on public health facilities in many parts of the world. California imposed a curfew across the vast majority of the state, one of the world's toughest lockdowns is underway in South Australia and Tokyo raised its virus alert to the highest level.
The International Monetary Fund (IMF) and G-20 nations warned that fresh restrictions on households and companies due to the resurgence of COVID-19 are a risk to the global economic recovery. The IMF noted progress on a vaccine, but also said elevated asset prices point to a disconnect from the real economy and a potential threat to financial stability. – Bloomberg News.
The S&P 500 added 0.39% to 3,581.87, the Dow Jones Industrial Average inched 0.15% higher to 29,483.23, and the Nasdaq Composite Index gained 0.87% to 11,904.71.
EUROPE
Europe equities fell from an almost nine-month high as investors weighed rising coronavirus cases and the extent of recent gains fuelled by optimism about vaccine progress.
The Stoxx Europe 600 Index closed down 0.75% to 387.60, with miners and travel and leisure shares leading a broad retreat in industry groups.
Europe stocks have surged 13% in November on positive vaccine updates and reduced political uncertainty after the US elections. With the gains exceeding strategists' previously held expectations for 2020, prognosticators are turning to the outlook for next year. The average of nine forecasts is for the Stoxx 600 to finish 2021 about 2% higher than Wednesday's (18 November) close.
Among notable single-stock movers, Thyssenkrupp AG slid after skipping a dividend and forecasting a full-year loss. Royal Mail Plc gained after saying a turnaround at its main UK business is picking up pace as the pandemic spurred a boom in parcel traffic. Norsk Hydro ASA advanced after Pareto raised the stock to buy. – Bloomberg News.
JAPAN
Warren Buffett's USD6b investment in Japanese trading companies is paying off amid the global rotation into value stocks.
Shares of the five commodity-centric Japanese conglomerates in which Buffett's Berkshire Hathaway Inc announced its stake purchase in August have all climbed at least 8% so far in November, with Sumitomo Corporation leading the way with an advance of more than 15%.
The so-called "sogo shosha" had all incurred losses over the two-month period ended 30 October as the coronavirus pandemic eroded demand for commodities and investors continued to show a preference for growth stocks over their value peers.
Euphoria over a vaccine breakthrough has boosted optimism about the global economic recovery, prompting investors to snap up beaten-down cyclical stocks, of which Japan has plenty. Buffett's stake purchase in Itochu Corporation, Marubeni Corporation, Mitsubishi Corporation, Mitsui & Co Ltd, and Sumitomo is one of his largest ever forays into Asia's second largest economy.
The recent outperformance of these diversified conglomerates is tied to the wider rotation into cyclical value in Asia and around the world, according to an analyst. The improving economic outlook is starting to show in the performance and projections by some of the trading firms. Marubeni Corporation earlier this month boosted its net income forecast for the full year, with the guidance beating the average analyst estimate. It also raised its full-year dividend. Meanwhile, Itochu Corporation reported record quarterly earnings.
Still, challenges to the outlook remain, especially as a wave of COVID-19 cases in the US and Europe threatens to cause more disruptions in commodity markets and hinder a sustained recovery in demand.
Japanese stocks slumped Wednesday to lead losses in Asia after a report showed Tokyo had a daily record of coronavirus cases. The city is planning to raise its COVID-19 alert to the highest level, according to a separate report.
The benchmark Topix Index is up 9% so far in November, just behind the 10% rise in the MSCI Asia Pacific Index. – Bloomberg News.
The Nikkei 225 Index declined 0.72% to 25,449.99 on Friday (20 November) morning, extending the previous session's 0.36% fall to 25,634.34.
Note: All views expressed are current as at the stated date of publication

GENERAL DISCLOSURE/DISCLAIMER
This information herein is published by DBS Bank Ltd. ("DBS Bank") and is for information only. This publication is intended for DBS Bank and its subsidiaries or affiliates (collectively "DBS") and clients to whom it has been delivered and may not be reproduced, transmitted or communicated to any other person without the prior written permission of DBS Bank.
This publication is not and does not constitute or form part of any offer, recommendation, invitation or solicitation to you to subscribe to or to enter into any transaction as described, nor is it calculated to invite or permit the making of offers to the public to subscribe to or enter into any transaction for cash or other consideration and should not be viewed as such.
The information herein may be incomplete or condensed and it may not include a number of terms and provisions nor does it identify or define all or any of the risks associated to any actual transaction. Any terms, conditions and opinions contained herein may have been obtained from various sources and neither DBS nor any of their respective directors or employees (collectively the "DBS Group") make any warranty, expressed or implied, as to its accuracy or completeness and thus assume no responsibility of it. The information herein may be subject to further revision, verification and updating and DBS Group undertakes no responsibility thereof.
All figures and amounts stated are for illustration purposes only and shall not bind DBS Group. This publication does not have regard to the specific investment objectives, financial situation or particular needs of any specific person. Before entering into any transaction to purchase any product mentioned in this publication, you should take steps to ensure that you understand the transaction and has made an independent assessment of the appropriateness of the transaction in light of your own objectives and circumstances. In particular, you should read all the relevant documentation pertaining to the product and may wish to seek advice from a financial or other professional adviser or make such independent investigations as you consider necessary or appropriate for such purposes. If you choose not to do so, you should consider carefully whether any product mentioned in this publication is suitable for you. DBS Group does not act as an adviser and assumes no fiduciary responsibility or liability for any consequences, financial or otherwise, arising from any arrangement or entrance into any transaction in reliance on the information contained herein. In order to build your own independent analysis of any transaction and its consequences, you should consult your own independent financial, accounting, tax, legal or other competent professional advisors as you deem appropriate to ensure that any assessment you make is suitable for you in light of your own financial, accounting, tax, and legal constraints and objectives without relying in any way on DBS Group or any position which DBS Group might have expressed in this document or orally to you in the discussion.
If this publication has been distributed by electronic transmission, such as e-mail, then such transmission cannot be guaranteed to be secure or error-free as information could be intercepted, corrupted, lost, destroyed, arrive late or incomplete, or contain viruses. The sender therefore does not accept liability for any errors or omissions in the contents of the Information, which may arise as a result of electronic transmission. If verification is required, please request for a hard-copy version.
This publication is not directed to, or intended for distribution to or use by, any person or entity who is a citizen or resident of or located in any locality, state, country or other jurisdiction where such distribution, publication, availability or use would be contrary to law or regulation.

Singapore: This publication is distributed by DBS Bank Ltd (Company Regn. No. 196800306E) ("DBS") which is an Exempt Financial Adviser as defined in the Financial Advisers Act and regulated by the Monetary Authority of Singapore (the "MAS").