Resurgence of Covid infections has been economically disruptive to several economies of Asia. Fiscal costs are rising this year, on top of the record debt incurred in 2020.
Thailand is dealing with infection resurgence with a fiscal package amounting to 3% of GDP

Malaysia is on its sixth fiscal package since the pandemic began

Singapore's relatively modest fiscal support, reflects pandemic situation under control

Pandemic management and fiscal necessities go hand in hand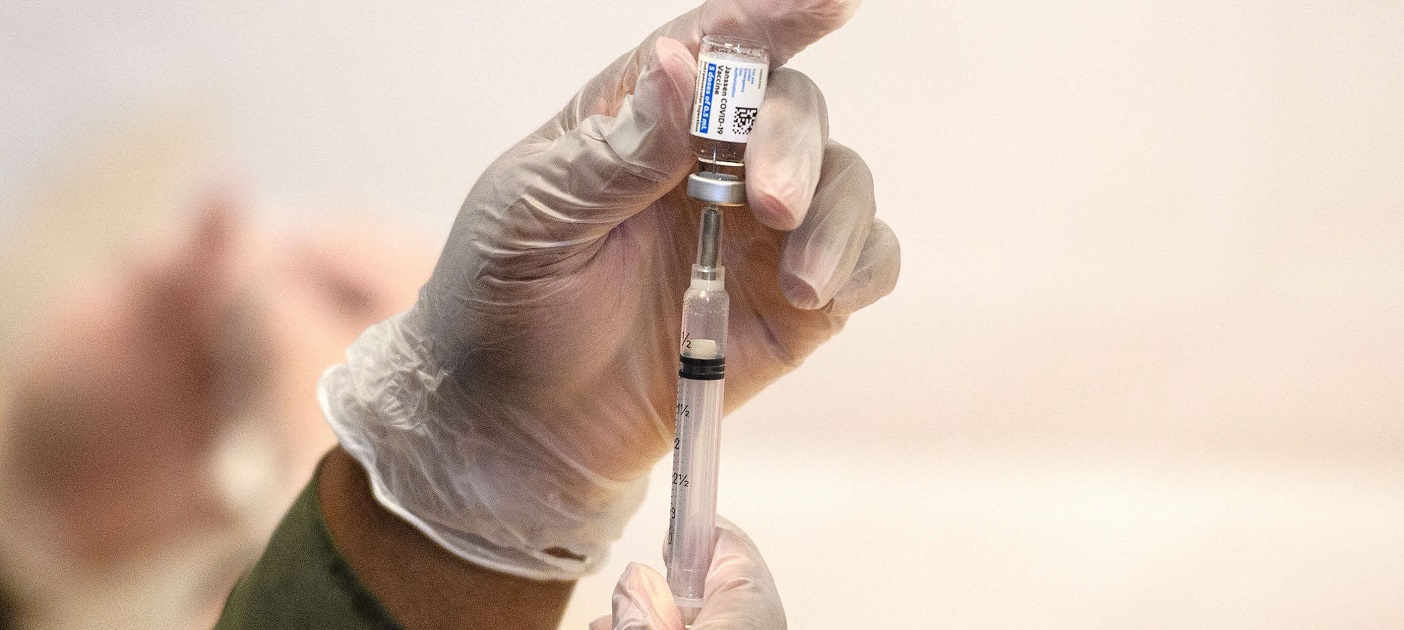 Photo credit: AFP Photo
Commentary: Covid stumble and fiscal response in Malaysia, Singapore, and Thailand
Resurgence of Covid infections has been economically disruptive to several economies of Asia. India's pandemic resurgence (6371 new cases per million in May) has dominated the headlines, but the picture has been striking elsewhere in the region as well, especially in Malaysia (4211), the Philippines (1567), and Thailand (1144). Singapore and Taiwan's May numbers (140 and 260, respectively) are not high by comparison, but are departures nonetheless from their outstanding records.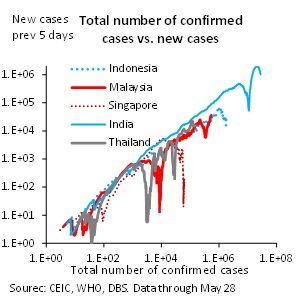 With vaccination rollout in progress (in varying pace), protocols in place to medically deal with current cases, along with the knowhow to keep businesses operating safely, the economic fallout from the ongoing episode ought to be considerably smaller than the contraction experienced last year. But smaller does not mean trivial, and additional policy support is warranted. Pandemic-induced fall in taxable economic activity and a rise in public spending to support individuals and firms caused deficits and debts to rise last year; the trend is not diminishing this year either. We look at three cases in the region:
Thailand
The Thai government is reported to be borrowing an additional amount of THB500bn (3% of GDP) this year. The government proposes to spend THB300bn as direct support to affected industries; THB30bn for pandemic-related medical supplies; the remaining THB170bn will go towards demand support measures. By the time the year is over, these measures would take Thailand's debt/GDP ratio to over 59%, as per our estimates. Considering the delay in resuming tourism and events, the support measures are necessary, in our view, especially since not even 3% of the population has been vaccinated so far.
Malaysia
There has been a worrisome spike in cases in Malaysia lately, with lockdown measures in place. A stimulus package worth USD4.8bn (1¼% of GDP) was announced in March, which was the sixth package unveiled since the start of the COVID-19 pandemic. The package comprised of 20 strategic initiatives to boost economic growth, support businesses, and extend targeted assistance to the people and affected sectors. Much work to vaccinate the population is ahead, with only about 2.5% of the population receiving the necessary doses.
Singapore
Singapore is on alert and back to imposing mobility restrictions, but its pandemic situation is at a substantially improved footing compared to its neighbours. With a third of the population already in the vaccine net, only a modest support package (¼% of GDP) was rolled out recently to enhance wage subsidies and extend rental relief to affected workers and businesses. Pandemic management and fiscal necessities go hand in hand.
Taimur Baig
To read the full report, click here to
Download the PDF
.
Subscribe
here
to receive our economics & macro strategy materials.
To unsubscribe, please click
here
.
GENERAL DISCLOSURE/ DISCLAIMER (For Macroeconomics, Currencies, Interest Rates)
The information herein is published by DBS Bank Ltd and/or DBS Bank (Hong Kong) Limited (each and/or collectively, the "Company"). This report is intended for "Accredited Investors" and "Institutional Investors" (defined under the Financial Advisers Act and Securities and Futures Act of Singapore, and their subsidiary legislation), as well as "Professional Investors" (defined under the Securities and Futures Ordinance of Hong Kong) only. It is based on information obtained from sources believed to be reliable, but the Company does not make any representation or warranty, express or implied, as to its accuracy, completeness, timeliness or correctness for any particular purpose. Opinions expressed are subject to change without notice. This research is prepared for general circulation. Any recommendation contained herein does not have regard to the specific investment objectives, financial situation and the particular needs of any specific addressee. The information herein is published for the information of addressees only and is not to be taken in substitution for the exercise of judgement by addressees, who should obtain separate legal or financial advice. The Company, or any of its related companies or any individuals connected with the group accepts no liability for any direct, special, indirect, consequential, incidental damages or any other loss or damages of any kind arising from any use of the information herein (including any error, omission or misstatement herein, negligent or otherwise) or further communication thereof, even if the Company or any other person has been advised of the possibility thereof. The information herein is not to be construed as an offer or a solicitation of an offer to buy or sell any securities, futures, options or other financial instruments or to provide any investment advice or services. The Company and its associates, their directors, officers and/or employees may have positions or other interests in, and may effect transactions in securities mentioned herein and may also perform or seek to perform broking, investment banking and other banking or financial services for these companies. The information herein is not directed to, or intended for distribution to or use by, any person or entity that is a citizen or resident of or located in any locality, state, country, or other jurisdiction (including but not limited to citizens or residents of the United States of America) where such distribution, publication, availability or use would be contrary to law or regulation. The information is not an offer to sell or the solicitation of an offer to buy any security in any jurisdiction (including but not limited to the United States of America) where such an offer or solicitation would be contrary to law or regulation.

This report is distributed in Singapore by DBS Bank Ltd (Company Regn. No. 196800306E) which is Exempt Financial Advisers as defined in the Financial Advisers Act and regulated by the Monetary Authority of Singapore. DBS Bank Ltd may distribute reports produced by its respective foreign entities, affiliates or other foreign research houses pursuant to an arrangement under Regulation 32C of the Financial Advisers Regulations. Singapore recipients should contact DBS Bank Ltd at 65-6878-8888 for matters arising from, or in connection with the report.

DBS Bank Ltd., 12 Marina Boulevard, Marina Bay Financial Centre Tower 3, Singapore 018982. Tel: 65-6878-8888. Company Registration No. 196800306E.

DBS Bank Ltd., Hong Kong Branch, a company incorporated in Singapore with limited liability. 18th Floor, The Center, 99 Queen's Road Central, Central, Hong Kong SAR.

DBS Bank (Hong Kong) Limited, a company incorporated in Hong Kong with limited liability. 13th Floor One Island East, 18 Westlands Road, Quarry Bay, Hong Kong SAR

Virtual currencies are highly speculative digital "virtual commodities", and are not currencies. It is not a financial product approved by the Taiwan Financial Supervisory Commission, and the safeguards of the existing investor protection regime does not apply. The prices of virtual currencies may fluctuate greatly, and the investment risk is high. Before engaging in such transactions, the investor should carefully assess the risks, and seek its own independent advice.