As the issuer of the world's premier reserve currency, the US Federal Reserve has considerable ability to act as a stabiliser during times of global market stress.
Last year, the Fed's Temporary Foreign and International Monetary Authorities Repo Facility…

…provided a strong signal that hard currency liquidity was going to remain ample

The facility helped ease pressure on global markets immediately

Some Fed officials have recently proposed making FIMA permanent

Such tools support global markets, but they also help maintain the attractiveness of US safe assets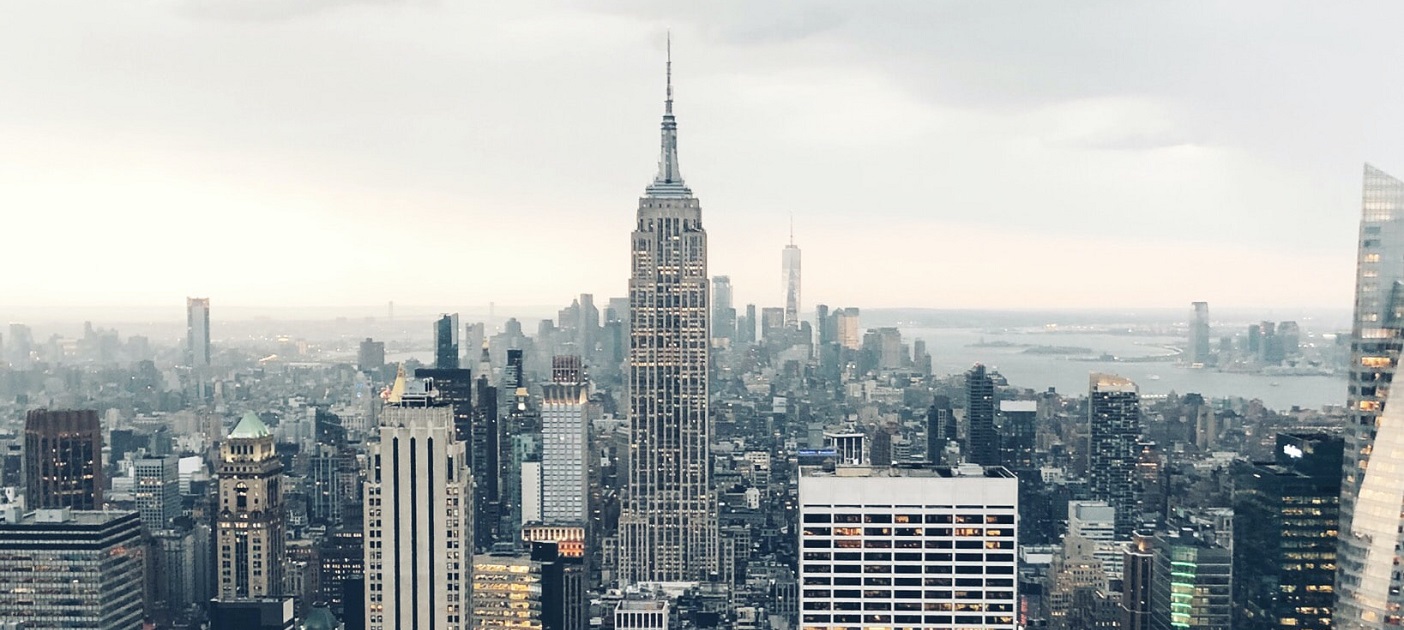 Photo credit: Unsplash
Commentary: Fed's tools to help the world (and the US)
In late 2008, when the global financial crisis was raging, the US Federal Reserve launched or augmented currency swap lines with fourteen central banks. The objective was to help improve liquidity conditions in global financial markets and to mitigate the difficulties in obtaining USD funding, which was being faced even by economies with sound fundamentals.
Covering both developed and emerging markets, the initiative was seen as helpful to restore some degree of stability in global markets. Today, the legacy of the initiative remains in place; the Fed maintains permanent swap lines worth hundreds of billions of dollars with five monetary authorities (Bank of Canada, Bank of England, European Central Bank, Bank of Japan, Swiss National Bank) and temporary swap lines (USD30-60bn each) with nine additional ones, including the Monetary Authority of Singapore.
There are other credit and swap lines available to sovereign countries, both multilateral (IMF's Flexible Credit Line) and bilateral (PBoC), but the comfort zone with engaging with the Fed, which after all is the issuer of the world's premier reserve currency, remains high.
During the course of last year's crisis, the Fed expanded its liquidity facilities substantially, including one designated to facilitate dollar liquidity beyond the US borders. In early-April 2020, the Fed operationalised its Temporary Foreign and International Monetary Authorities (FIMA) Repo Facility. It allowed central banks and international monetary authorities with accounts at the New York Fed to enter into repurchase agreements with the Federal Reserve. In these transactions, FIMA account holders temporarily exchanged their US Treasury securities held with the Federal Reserve for USD. The idea was to help central banks, which were, at that time, facing sharp capital outflows. This was in turn compelling them to run down reserves to keep exchange rates stable (Indonesia is a case in point). Often, they were selling their holding of US treasuries to obtain dollar liquidity, which was adding pressure to the US bond market. Through the course of March 2020, US bonds amounting to USD128bn were sold in the open market by central banks, in an attempt by them to shore up USD liquidity. The FIMA facility was a much-needed alternative temporary source of USDs for such institutions; it eased selling pressure of securities in the open market and it also provided a strong signal that hard currency liquidity was going to remain ample.
The FIMA facility has been extended twice, first to March 2021 and to September of this year. While the number of institutions with access to the facility has not been made public, press reports suggests that they include the central banks of Chile, Colombia, Indonesia, and Mexico. Its benefits have been recognised by market participants, and perhaps most critically, by the members of the FOMC.
Minutes of the April FOMC meetings show that the idea of making FIMA permanent was discussed in detail, with most members finding the facility useful. Fed staff noted that a FIMA type facility could limit the propensity for foreign official institutions to execute large sales of US Treasuries securities in a stress environment. This was seen as directly beneficial to US domestic financial markets.
Perhaps the facility can be made more transparent; perhaps more rules and stipulations could be added. But the bottom line is that a more expanded role of Fed in the global market for USD liquidity ultimately serves the US; expect the facility to stay.
To read the full report, click here to
Download the PDF
.
Subscribe
here
to receive our economics & macro strategy materials.
To unsubscribe, please click
here
.
GENERAL DISCLOSURE/ DISCLAIMER (For Macroeconomics, Currencies, Interest Rates)
The information herein is published by DBS Bank Ltd and/or DBS Bank (Hong Kong) Limited (each and/or collectively, the "Company"). This report is intended for "Accredited Investors" and "Institutional Investors" (defined under the Financial Advisers Act and Securities and Futures Act of Singapore, and their subsidiary legislation), as well as "Professional Investors" (defined under the Securities and Futures Ordinance of Hong Kong) only. It is based on information obtained from sources believed to be reliable, but the Company does not make any representation or warranty, express or implied, as to its accuracy, completeness, timeliness or correctness for any particular purpose. Opinions expressed are subject to change without notice. This research is prepared for general circulation. Any recommendation contained herein does not have regard to the specific investment objectives, financial situation and the particular needs of any specific addressee. The information herein is published for the information of addressees only and is not to be taken in substitution for the exercise of judgement by addressees, who should obtain separate legal or financial advice. The Company, or any of its related companies or any individuals connected with the group accepts no liability for any direct, special, indirect, consequential, incidental damages or any other loss or damages of any kind arising from any use of the information herein (including any error, omission or misstatement herein, negligent or otherwise) or further communication thereof, even if the Company or any other person has been advised of the possibility thereof. The information herein is not to be construed as an offer or a solicitation of an offer to buy or sell any securities, futures, options or other financial instruments or to provide any investment advice or services. The Company and its associates, their directors, officers and/or employees may have positions or other interests in, and may effect transactions in securities mentioned herein and may also perform or seek to perform broking, investment banking and other banking or financial services for these companies. The information herein is not directed to, or intended for distribution to or use by, any person or entity that is a citizen or resident of or located in any locality, state, country, or other jurisdiction (including but not limited to citizens or residents of the United States of America) where such distribution, publication, availability or use would be contrary to law or regulation. The information is not an offer to sell or the solicitation of an offer to buy any security in any jurisdiction (including but not limited to the United States of America) where such an offer or solicitation would be contrary to law or regulation.

This report is distributed in Singapore by DBS Bank Ltd (Company Regn. No. 196800306E) which is Exempt Financial Advisers as defined in the Financial Advisers Act and regulated by the Monetary Authority of Singapore. DBS Bank Ltd may distribute reports produced by its respective foreign entities, affiliates or other foreign research houses pursuant to an arrangement under Regulation 32C of the Financial Advisers Regulations. Singapore recipients should contact DBS Bank Ltd at 65-6878-8888 for matters arising from, or in connection with the report.

DBS Bank Ltd., 12 Marina Boulevard, Marina Bay Financial Centre Tower 3, Singapore 018982. Tel: 65-6878-8888. Company Registration No. 196800306E.

DBS Bank Ltd., Hong Kong Branch, a company incorporated in Singapore with limited liability. 18th Floor, The Center, 99 Queen's Road Central, Central, Hong Kong SAR.

DBS Bank (Hong Kong) Limited, a company incorporated in Hong Kong with limited liability. 13th Floor One Island East, 18 Westlands Road, Quarry Bay, Hong Kong SAR

Virtual currencies are highly speculative digital "virtual commodities", and are not currencies. It is not a financial product approved by the Taiwan Financial Supervisory Commission, and the safeguards of the existing investor protection regime does not apply. The prices of virtual currencies may fluctuate greatly, and the investment risk is high. Before engaging in such transactions, the investor should carefully assess the risks, and seek its own independent advice.