A major and sustained shift in China's policy direction is underway, with tax and regulation measures targeting inequality.
The mood has changed in Beijing

Income and wealth distribution measures have begun and will likely sustain

But they could hurt innovation and entrepreneurism, leading to a more equal, but less rich, nation

To balance that risk, China has to pursue policies that leave the entrepreneurial spirit undamaged

Capital gains tax on stocks/bonds trading and tax on inheritance could be on the cards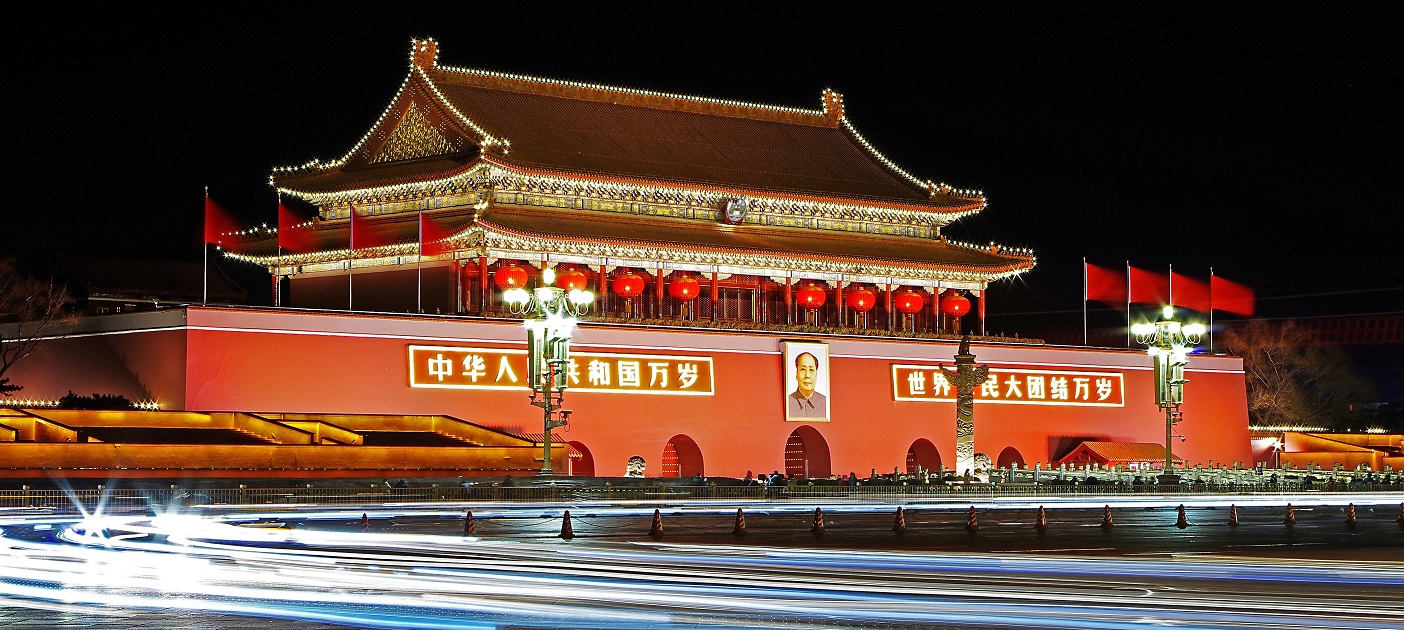 Photo credit: Unsplash
Commentary: China's "common prosperity"
This year, China celebrated the eradication of extreme poverty. Four decades ago, as per World Bank definition, 88% of the Chinese population lived below the poverty line, while today no one does. This translates into 850 million people being lifted poverty since then, an astonishing and unique achievement in history. High economic income and jobs growth, rise in asset prices, and increasingly generous transfer from the government contributed to this outcome, although the authorities were all along cognizant of the associated issue of inequality. Consider the following two quotes:
Premier Deng Xiaoping, 1986.
"Our policy is to let some people and some areas get rich first to drive and help the backward areas, first advanced areas later have the duty to help the backward areas."
State Council Premier, Li Keqiang, 2020.
"The average per-capita annual income in China is RMB 30,000 (USD 4,193), but there are over 600 million people whose monthly income is barely RMB 1,000 yuan (USD 140), not enough to rent a room in the Chinese cities."
Income inequality exists in capitalist and socialist societies alike. By World Bank's estimates, China's Gini coefficient, a widely used measure of income inequality that varies between 0 (complete equality) and 100 (maximum inequality), has declined from 44 to 28 in the past decade, thanks to rising wages and more generous transfers. This puts China in a more favourable position than many Western economies. China's wealth distribution, as opposed to income distribution, is also not as lopsided as India or the US.
Regardless of what these estimates suggest, the mood in Beijing has changed. As the plethora of new regulations and pronouncements point out clearly, further wealth redistribution through government intervention is going to shape the coming years and decades for China.
There is no free lunch in this respect, however. China's success in the past decades has been only partly due to planning and intervention, with a very large chunk of value addition and productivity gains coming from innovative entrepreneurs. If the coming rules and regulations get in the way of that aspect, it could hold back economic dynamism and growth. This could result in a more equal, but less rich overall, outcome.
How could the authorities balance the need for growth with the imperative of a more equal nation? Revenues needed for income redistribution could come from taxes that leave the entrepreneurial spirit undamaged. In our view, this would include capital gains tax on stocks/bonds trading and tax on inheritance.
What else could be on the agenda? China has considerable scope for increasing rural transfers. Additionally, regulation of monopolies, abolition of Hukou system of household registration that favours city dwellers, investment in education, and rural land reform would help address inequality.
The devil, however, is in the details. Tremendous data collection, analysis, and good governance would be required to identity, target, and disburse to create a more equal society. Time will tell if the authorities are up to it. In the meantime, expect a major and sustained shift in China's policy direction.
Taimur Baig
To read the full report, click here to
Download the PDF
.
Subscribe
here
to receive our economics & macro strategy materials.
To unsubscribe, please click
here
.
GENERAL DISCLOSURE/ DISCLAIMER (For Macroeconomics, Currencies, Interest Rates)
The information herein is published by DBS Bank Ltd and/or DBS Bank (Hong Kong) Limited (each and/or collectively, the "Company"). This report is intended for "Accredited Investors" and "Institutional Investors" (defined under the Financial Advisers Act and Securities and Futures Act of Singapore, and their subsidiary legislation), as well as "Professional Investors" (defined under the Securities and Futures Ordinance of Hong Kong) only. It is based on information obtained from sources believed to be reliable, but the Company does not make any representation or warranty, express or implied, as to its accuracy, completeness, timeliness or correctness for any particular purpose. Opinions expressed are subject to change without notice. This research is prepared for general circulation. Any recommendation contained herein does not have regard to the specific investment objectives, financial situation and the particular needs of any specific addressee. The information herein is published for the information of addressees only and is not to be taken in substitution for the exercise of judgement by addressees, who should obtain separate legal or financial advice. The Company, or any of its related companies or any individuals connected with the group accepts no liability for any direct, special, indirect, consequential, incidental damages or any other loss or damages of any kind arising from any use of the information herein (including any error, omission or misstatement herein, negligent or otherwise) or further communication thereof, even if the Company or any other person has been advised of the possibility thereof. The information herein is not to be construed as an offer or a solicitation of an offer to buy or sell any securities, futures, options or other financial instruments or to provide any investment advice or services. The Company and its associates, their directors, officers and/or employees may have positions or other interests in, and may effect transactions in securities mentioned herein and may also perform or seek to perform broking, investment banking and other banking or financial services for these companies. The information herein is not directed to, or intended for distribution to or use by, any person or entity that is a citizen or resident of or located in any locality, state, country, or other jurisdiction (including but not limited to citizens or residents of the United States of America) where such distribution, publication, availability or use would be contrary to law or regulation. The information is not an offer to sell or the solicitation of an offer to buy any security in any jurisdiction (including but not limited to the United States of America) where such an offer or solicitation would be contrary to law or regulation.

This report is distributed in Singapore by DBS Bank Ltd (Company Regn. No. 196800306E) which is Exempt Financial Advisers as defined in the Financial Advisers Act and regulated by the Monetary Authority of Singapore. DBS Bank Ltd may distribute reports produced by its respective foreign entities, affiliates or other foreign research houses pursuant to an arrangement under Regulation 32C of the Financial Advisers Regulations. Singapore recipients should contact DBS Bank Ltd at 65-6878-8888 for matters arising from, or in connection with the report.

DBS Bank Ltd., 12 Marina Boulevard, Marina Bay Financial Centre Tower 3, Singapore 018982. Tel: 65-6878-8888. Company Registration No. 196800306E.

DBS Bank Ltd., Hong Kong Branch, a company incorporated in Singapore with limited liability. 18th Floor, The Center, 99 Queen's Road Central, Central, Hong Kong SAR.

DBS Bank (Hong Kong) Limited, a company incorporated in Hong Kong with limited liability. 13th Floor One Island East, 18 Westlands Road, Quarry Bay, Hong Kong SAR

Virtual currencies are highly speculative digital "virtual commodities", and are not currencies. It is not a financial product approved by the Taiwan Financial Supervisory Commission, and the safeguards of the existing investor protection regime does not apply. The prices of virtual currencies may fluctuate greatly, and the investment risk is high. Before engaging in such transactions, the investor should carefully assess the risks, and seek its own independent advice.