The latest development is just the beginning of making the GBA an area with a high degree of interconnectivity.
Quota for Northbound and Southbound Wealth Connect is capped at RMB150bn

Northbound products: low-medium risk wealth management products and funds in China

Southbound products: funds domiciled in HKSAR authorized by the SFC, bonds, and deposits

Southbound Bond Connect is also set to launch

Implication to investors: Banks with strong presence in HK/MOSAR and Guangdong stand to benefit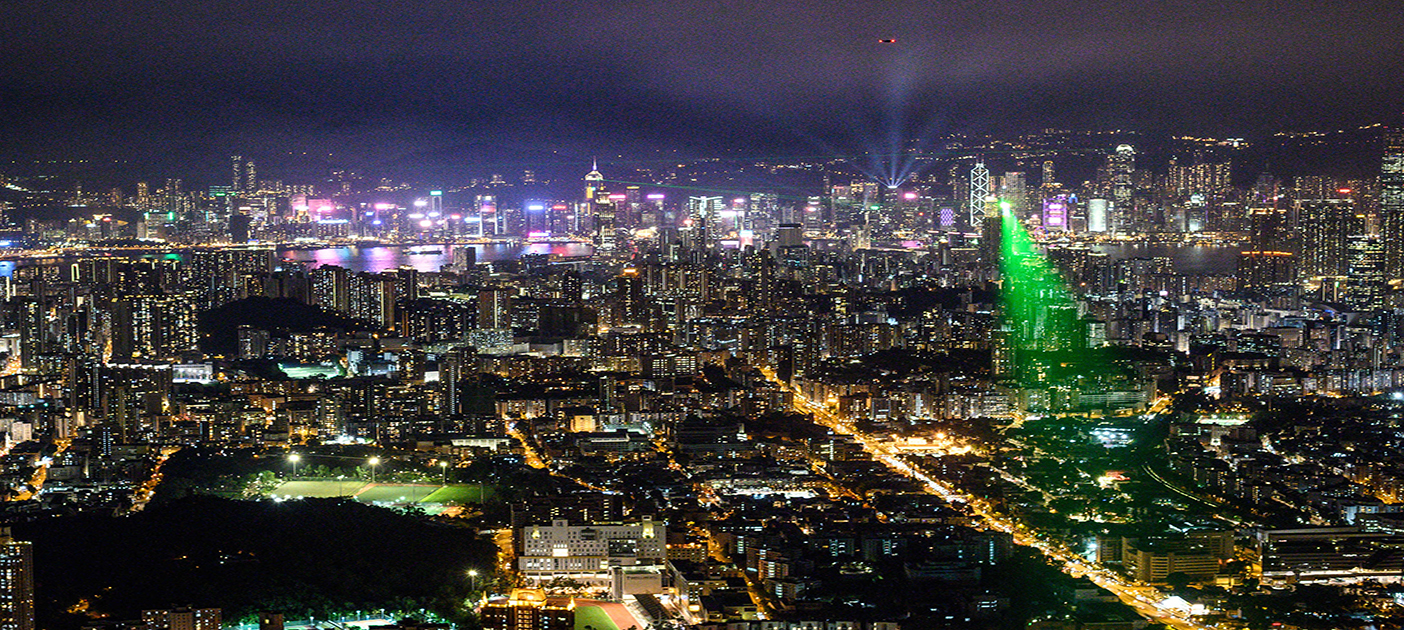 Photo credit: AFP Photo
GBA Wealth Connect commenced
The People's Bank of China and its Hong Kong and Macau counterparts recently announced the details of cross-boundary Wealth Management Connect in the Greater Bay Area.

The Northbound and Southbound Wealth Connect quota will be capped at RMB150bn respectively. A quota of RMB1mn will be applied to each individual investor. For Southbound Wealth Connect, threshold of more than RMB1mn net of liabilities, or more than RMB2mn of outstanding gross assets, will be required for Southbound investors. Investors must have 2-year of investment experiences prior joining this scheme.

The new scheme will be conducted in a closed-loop system, where investors have to set up dedicated accounts -- one in Mainland China and one in Hong Kong SAR. Through the bundling of designated remittance and investment accounts, funds will only be used to invest in eligible investment products.

All cross-boundary remittance will be conducted in RMB. For Southbound, Hong Kong SAR banks may provide FX services for purchasing eligible products denominated in HKD and foreign currencies. Customers may also invest in eligible products denominated in RMB in the offshore market. For Northbound, proceeds from the principal and investment can be remitted back in RMB to the dedicated, paired remittance accounts.

Banks with strong presence in HK/MOSAR and Guangdong stand to benefit from this major initiative. Aside from Hong Kong SAR and Macau SAR, the nine cities in the GBA account for 85% of Guangdong's economic output. GDP per capita of the 9 GBA cities already reached USD19,372 in 2019, a middle-class society level. This is also higher than the national average of USD10,582. That of wealthy districts such as Nanshan in Shenzhen is even higher than overall Hong Kong SAR. According to the 14th Five Year Plan, the per capita output of Shenzhen will be doubled from the 2020 level.

According to the Hurun Wealth Report, there are 256,000 households with investable assets of over RMB6m in Guangdong. Together with the two SARs, GBA's wealthy household accounts for 25% of China. Given 1.2m affluent families with total assets of above RMB6m, the total assets/investable assets in GBA are estimated to be around RMB35trn/RMB18trn (See "Opportunities in China bank credit"). The respective growth rates of the two wealthiest GBA cities are also the highest amongst major cities. It is likely for wealthy population to snap the quota instantly.

Rapid growing middle-class. The growing tech sector created tremendous wealth for the population. In particular, annual wage of internet employees rose by 22.2% to RMB345,578 in 2019, which was 170.5% higher than the city average. That of monetary and financial services, as well as capital market, are 175.5% and 178.9% higher than the city average.

Wealth Connect provides diversified investment products to both Northbound and Southbound investors. For now, Northbound investors could invest into low-medium risk wealth management products (level 1-3 fixed income / equity products, exclude cash management) and funds in China (R1-R3). Mainland wealth management products provide higher yield comparing to Hong Kong SAR. For instance, average spread between 10Y China and HKSAR government bond yield was 193bps in the past decade.

Meanwhile, HKSAR wealth management offers stable products to Mainland investors with lower default risks. The recent Evergrande crisis and the previous Huarong bond default warranted investor concerns. Junk bond yields had already reached post-COVID high. Yield of one of the Evergrande bonds (to be matured on 23 Mar 2022) once reached 511%. The medium-to-low risk products offered through the Wealth Connect could certainly be safer alternatives to Mainland investors. Thus far, the HKMA defined low-medium risk and "non-complex" products assessed by banks as eligible products for Southbound investors. These includes funds domiciled in Hong Kong SAR authorized by the SFC (exclude pension funds), bonds, and RMB, HKD and FX deposits (excluded structured deposits). In fact, the number of Hong Kong-domiciled SFC-authorised funds increased by 6% to 810, with net asset value increased by 17% USD18bn in Over time, investable products can be expanded to hybrid mutual funds and others. Fund managers are set to be benefited.

The shrinking supply of wealth management products amidst deleveraging also serves as a push factor of diversifying asset allocation. Although accommodative monetary conditions have largely remained, off-balance sheet credits had been shifting back onto the book. Outstanding shadow banking products dropped from the peak of RMB28trn in early 2018 to RMB21trn in Jul21. Looking ahead, we expect eligible products to eventually include insurance products. In fact, Hong Kong SAR insurance sales to Mainland once reached HKD72.7bn in 2016, more than 30% of the city's headline figure before the last round of capital control. The sales plunged subsequently in 2020 due to border closures. A strong rebound is expected if GBA's wealthy households are allowed to invest into Hong Kong SAR's insurance product market through Wealth Connect (without having to physically travel to Hong Kong SAR).

Southbound Bond Connect to follow

According to Pan Gongsheng, deputy governor of PBOC, the Southbound leg of the Bond Connect is also set to debut soon. It would complete the loop for an existing bond connect program between the Mainland and Hong Kong SAR that started in 2017.

As of June 2021, Bond Connect has onboarded 2,650 unincorporated accounts across 695 financial institutions, and 78 out of global Top 100 Asset Managers from 34 jurisdictions, to invest into China Interbank Bond Market. Monthly turnover expanded over nine-folds from RMB62bn in the first month of launch to RMB578bn in August 2021.

The uptrend in part reflects the notable yield differential between US Treasuries and China government bonds alongside relatively low correlation of Chinese bonds with other bond markets. Trade surplus in goods also drove bank deposits surge in foreign currencies onshore, thereby creating the needs to chase yields.

The Southbound link offers a new channel for China to recycle such structural inflows. In particular, banks onshore could invest their excess dollar liquidity in the overseas bond market. This would reduce the strong dependency on outflows via "other investment" accounts (see "Surging flows in and out of China").

Institutional investors such as the likes of asset managers and insurance firms would also be included in the initial stage (less likely for individuals who are still subject to conversion limits). An overwhelming response is expected as, unlike QDII bond funds, institutional investors could invest directly in individual offshore bonds via the new scheme. Meagre returns are arguably the key factor explaining the lukewarm responses of retail investors to QDII bond funds. The combined net asset value for the top 10 QDII bond funds amounted to RMB10.9bn as of June, compared with RMB112trn of China fund assets under management in 2019.

In the early stage, offshore bonds issued by Chinese inc. from financial to consumer staples would be amongst the most attractive for onshore investors due to home bias.

Longer term, the southbound link should entice China pension funds and insurers to target ESG and green bonds. Hong Kong SAR ranked the fifth in the Asia-Pacific region with USD3.5bn of green bond issuance YTD. The city aims to issue about USD23bn in green bonds in the next five years. To incentivize issuance, HKMA released a guideline in May that provides subsidies for eligible bond issuers to cover their expenses on bond issuance and external review services. Arrangement for currency conversion would naturally come with Northbound counterpart -- to operate in a closed-loop system. Banks would bear the monitoring responsibilities through proper ring-fencing arrangements. Such design eliminates the risks caused by substantial capital flow into and out of the onshore capital market.

Meanwhile, hedging needs to be derived from overseas bond purchases will likely deepen China's currency swap market. That would help offset hedging demands of foreign investors and boost liquidity alongside lengthening the tenors of swap offers to Northbound investors. Banks' own risks on forex swaps are likely to be mitigated too due to more balanced two-way flows.

Conclusion

The latest development is just the beginning of making the GBA an area with a high degree of interconnectivity. To transform the Peral River Delta to GBA, the authorities will continue to facilitate better capital in this bloc, which in turn will drive RMB Regionalization. We also expect development of CBDCs (e-CNY and e-HKD) to speed up (see "Digital Asset Update: Regulation, tokenised carbon credits, CBDCs").

To read the full report, click here to Download the PDF.
Subscribe
here
to receive our economics & macro strategy materials.
To unsubscribe, please click
here
.
GENERAL DISCLOSURE/ DISCLAIMER (For Macroeconomics, Currencies, Interest Rates)
The information herein is published by DBS Bank Ltd and/or DBS Bank (Hong Kong) Limited (each and/or collectively, the "Company"). This report is intended for "Accredited Investors" and "Institutional Investors" (defined under the Financial Advisers Act and Securities and Futures Act of Singapore, and their subsidiary legislation), as well as "Professional Investors" (defined under the Securities and Futures Ordinance of Hong Kong) only. It is based on information obtained from sources believed to be reliable, but the Company does not make any representation or warranty, express or implied, as to its accuracy, completeness, timeliness or correctness for any particular purpose. Opinions expressed are subject to change without notice. This research is prepared for general circulation. Any recommendation contained herein does not have regard to the specific investment objectives, financial situation and the particular needs of any specific addressee. The information herein is published for the information of addressees only and is not to be taken in substitution for the exercise of judgement by addressees, who should obtain separate legal or financial advice. The Company, or any of its related companies or any individuals connected with the group accepts no liability for any direct, special, indirect, consequential, incidental damages or any other loss or damages of any kind arising from any use of the information herein (including any error, omission or misstatement herein, negligent or otherwise) or further communication thereof, even if the Company or any other person has been advised of the possibility thereof. The information herein is not to be construed as an offer or a solicitation of an offer to buy or sell any securities, futures, options or other financial instruments or to provide any investment advice or services. The Company and its associates, their directors, officers and/or employees may have positions or other interests in, and may effect transactions in securities mentioned herein and may also perform or seek to perform broking, investment banking and other banking or financial services for these companies. The information herein is not directed to, or intended for distribution to or use by, any person or entity that is a citizen or resident of or located in any locality, state, country, or other jurisdiction (including but not limited to citizens or residents of the United States of America) where such distribution, publication, availability or use would be contrary to law or regulation. The information is not an offer to sell or the solicitation of an offer to buy any security in any jurisdiction (including but not limited to the United States of America) where such an offer or solicitation would be contrary to law or regulation.

This report is distributed in Singapore by DBS Bank Ltd (Company Regn. No. 196800306E) which is Exempt Financial Advisers as defined in the Financial Advisers Act and regulated by the Monetary Authority of Singapore. DBS Bank Ltd may distribute reports produced by its respective foreign entities, affiliates or other foreign research houses pursuant to an arrangement under Regulation 32C of the Financial Advisers Regulations. Singapore recipients should contact DBS Bank Ltd at 65-6878-8888 for matters arising from, or in connection with the report.

DBS Bank Ltd., 12 Marina Boulevard, Marina Bay Financial Centre Tower 3, Singapore 018982. Tel: 65-6878-8888. Company Registration No. 196800306E.

DBS Bank Ltd., Hong Kong Branch, a company incorporated in Singapore with limited liability. 18th Floor, The Center, 99 Queen's Road Central, Central, Hong Kong SAR.

DBS Bank (Hong Kong) Limited, a company incorporated in Hong Kong with limited liability. 13th Floor One Island East, 18 Westlands Road, Quarry Bay, Hong Kong SAR

Virtual currencies are highly speculative digital "virtual commodities", and are not currencies. It is not a financial product approved by the Taiwan Financial Supervisory Commission, and the safeguards of the existing investor protection regime does not apply. The prices of virtual currencies may fluctuate greatly, and the investment risk is high. Before engaging in such transactions, the investor should carefully assess the risks, and seek its own independent advice.