We explore Thailand's goods exports exposures from a sectoral perspective against a backdrop of heightened global external headwinds.
Thai goods export growth is already normalising lower, albeit from a rather strong pace

The tech downturn does not bode well for electronics exports

Autos performance is still deep in the doldrums

Outperforming agro manufacturing shipments face challenging weather and cooling food prices

Downside risks to real GDP growth for 2022 and 2023, despite encouraging services upturn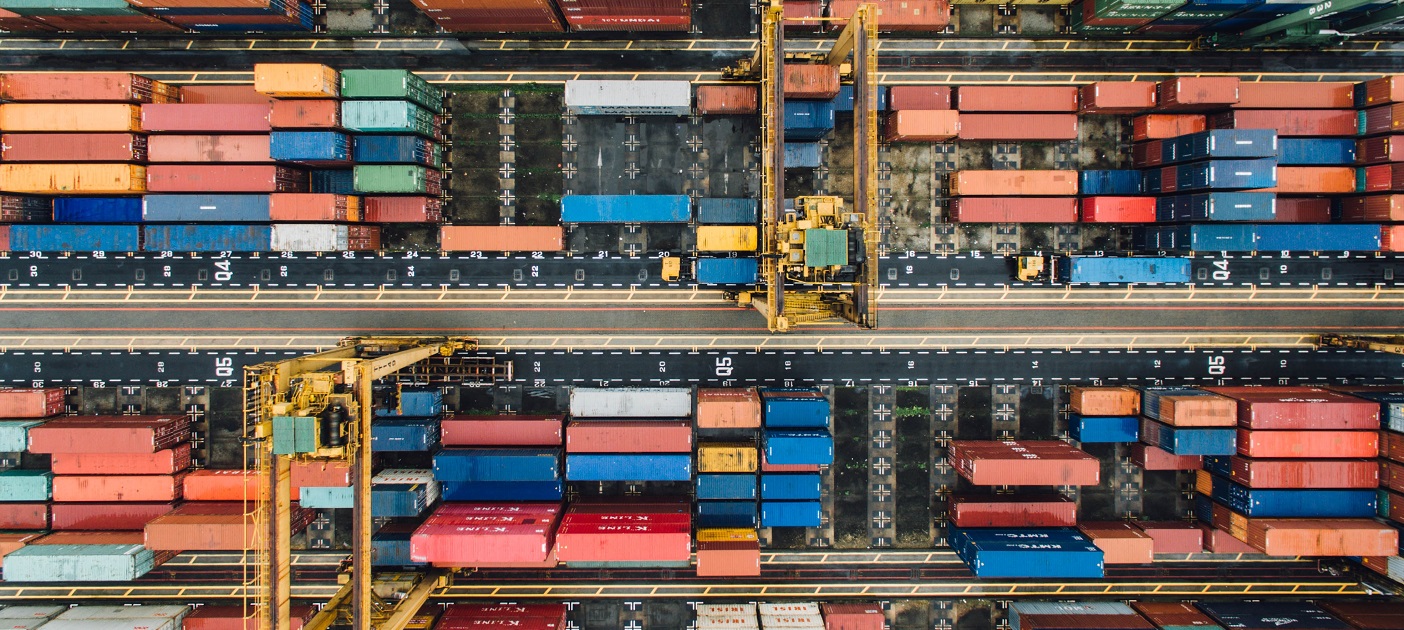 Photo credit: Unsplash Photo
Below is a summary; for detailed charts and full report, please download the PDF

Thai goods exports were a notable bright spot through the pandemic crisis, benefitting from the strong recovery in advanced economies and goods demand. Following a robust performance that drove monthly export nominal values ~30% above pre-pandemic levels, the narrative on the pace of % YoY growth is, however, becoming more difficult, as the global external slowdown and headwinds take shape.

Thai goods export growth is already normalising lower, albeit from a relatively strong rate. Growth, on a 3-month moving average basis, entered 3Q22 in high single-digit rate (8.9% YoY in July vs an average of 15% in 1H22). The potential slowdown poses downside risks to Thailand's economic growth, even as we see significant offsets from the shift to endemicity and foreign tourism pick-up. In this note, we explore Thailand's goods exports exposures from a sectoral perspective (refer to Thailand: US, EU exposures amid slowing global growth for analysis from a country perspective).

Diving into the sectoral exposures

Thai goods exports are overwhelmingly reliant on manufactured products, accounting for close to 90% of the total. Thailand's manufacturing export performance tends to be sensitive to global trade fluctuations. Based on our calculations, the sensitivity of Thai manufacturing export growth to world exports growth over the past 10 years is close to one. Within manufacturing goods, the top three categories on average over the past five years were electronics and electrical appliances (21%), autos (15%), and agro (13%). Beyond manufacturing, raw agriculture, fishery, and forestry overseas shipments constituted just less than 10%. In fact, their share trended lower over the past decade.
Electronics and electrical appliances (E&E)
Even though the global chips shortage is abating, IDC expects a 10.8% YoY and 2.6% YoY contraction in PCs and tablets shipments in 2022 and 2023 due to weakening consumer sentiment and demand. High frequency electronics exports data already indicate a significant slump in Thai computer parts. The contraction reached close to 15% YoY as of July 2022. The worst might not be over. Integrated circuits and parts exports are also slowing, although still expanding in YoY terms.
The cyclical performance of Thai autos exports has been very poor in 2022. Autos exports have been persistently impacted by global shortages of parts and semiconductor chips, first driven by earlier disruptions from the high point of the global pandemic and second the Russian-Ukraine war – Ukraine supplies most of the world's semiconductor-grade neon gas. The ongoing ad-hoc lockdowns in China – world's largest auto market – arising from its zero-COVID policy also add to the challenges.

Thailand's passenger car exports have slumped significantly for almost a year, with a sharp drop of ~40% YoY recorded for five consecutive months as of July. Thai exports of vehicle parts & accessories are growing but at very low single-digit rates. Any rebound might be statistically driven helped by a favourable low base, given the weakening consumer sentiment in developed markets, and question marks over China (even though domestic auto sales are already rebounding post-Shanghai reopening, alongside incentive from lower sales tax).
Thailand's agriculture sector has been a notable bright spot in 1H22, with real growth registering at 4.6% YoY - higher than 2.2% in other sectors. Thailand's overall agro manufacturing export growth has outperformed headline export expansion this year, swinging towards the early-2021 highs of ~20% YoY as of July. The uptrend has been primarily supported by food agro manufacturing export growth. Food agro manufacturing overseas shipments have been solid, trending higher for the past 15 months and has headed towards ~40% YoY increase.

While Thailand's agricultural growth was previously supported by favourable weather conditions, the country is now facing challenges from widespread flooding due to increased rainfall from a wetter monsoon season, causing damage to agricultural crops. This could dampen food exports momentum.

Thailand's food exports performance also likely benefitted from the sharp rise in global food prices with a couple of months lag. It would also cool in the coming months, given that the pace of % YoY increase in the UN FAO food price index is already moderating.

Rubber products export growth shrunk for 10 straight months in % YoY terms, albeit with a slight rebound. First, a recovery in this segment would depend on a turnaround in autos performance and tire demand. Second, with most of the world moving towards COVID-19 endemicity, global demand for rubber gloves has eased towards pre-pandemic levels and appears unlikely to return to the strong growth phase during the height of the pandemic.

To read the full report, click here to Download the PDF.
Subscribe
here
to receive our economics & macro strategy materials.
To unsubscribe, please click
here
.
GENERAL DISCLOSURE/ DISCLAIMER (For Macroeconomics, Currencies, Interest Rates)
The information herein is published by DBS Bank Ltd and/or DBS Bank (Hong Kong) Limited (each and/or collectively, the "Company"). This report is intended for "Accredited Investors" and "Institutional Investors" (defined under the Financial Advisers Act and Securities and Futures Act of Singapore, and their subsidiary legislation), as well as "Professional Investors" (defined under the Securities and Futures Ordinance of Hong Kong) only. It is based on information obtained from sources believed to be reliable, but the Company does not make any representation or warranty, express or implied, as to its accuracy, completeness, timeliness or correctness for any particular purpose. Opinions expressed are subject to change without notice. This research is prepared for general circulation. Any recommendation contained herein does not have regard to the specific investment objectives, financial situation and the particular needs of any specific addressee. The information herein is published for the information of addressees only and is not to be taken in substitution for the exercise of judgement by addressees, who should obtain separate legal or financial advice. The Company, or any of its related companies or any individuals connected with the group accepts no liability for any direct, special, indirect, consequential, incidental damages or any other loss or damages of any kind arising from any use of the information herein (including any error, omission or misstatement herein, negligent or otherwise) or further communication thereof, even if the Company or any other person has been advised of the possibility thereof. The information herein is not to be construed as an offer or a solicitation of an offer to buy or sell any securities, futures, options or other financial instruments or to provide any investment advice or services. The Company and its associates, their directors, officers and/or employees may have positions or other interests in, and may effect transactions in securities mentioned herein and may also perform or seek to perform broking, investment banking and other banking or financial services for these companies. The information herein is not directed to, or intended for distribution to or use by, any person or entity that is a citizen or resident of or located in any locality, state, country, or other jurisdiction (including but not limited to citizens or residents of the United States of America) where such distribution, publication, availability or use would be contrary to law or regulation. The information is not an offer to sell or the solicitation of an offer to buy any security in any jurisdiction (including but not limited to the United States of America) where such an offer or solicitation would be contrary to law or regulation.

This report is distributed in Singapore by DBS Bank Ltd (Company Regn. No. 196800306E) which is Exempt Financial Advisers as defined in the Financial Advisers Act and regulated by the Monetary Authority of Singapore. DBS Bank Ltd may distribute reports produced by its respective foreign entities, affiliates or other foreign research houses pursuant to an arrangement under Regulation 32C of the Financial Advisers Regulations. Singapore recipients should contact DBS Bank Ltd at 65-6878-8888 for matters arising from, or in connection with the report.

DBS Bank Ltd., 12 Marina Boulevard, Marina Bay Financial Centre Tower 3, Singapore 018982. Tel: 65-6878-8888. Company Registration No. 196800306E.

DBS Bank Ltd., Hong Kong Branch, a company incorporated in Singapore with limited liability. 18th Floor, The Center, 99 Queen's Road Central, Central, Hong Kong SAR.

DBS Bank (Hong Kong) Limited, a company incorporated in Hong Kong with limited liability. 13th Floor One Island East, 18 Westlands Road, Quarry Bay, Hong Kong SAR

Virtual currencies are highly speculative digital "virtual commodities", and are not currencies. It is not a financial product approved by the Taiwan Financial Supervisory Commission, and the safeguards of the existing investor protection regime does not apply. The prices of virtual currencies may fluctuate greatly, and the investment risk is high. Before engaging in such transactions, the investor should carefully assess the risks, and seek its own independent advice.