GDP growth slowed markedly to 4.9% YoY in 3Q21 from 7.9% in 2Q21. On a QoQ basis, it decelerated to 0.2% from 1.3%.
GDP growth slowed to 4.9% YoY in 3Q from 7.9% in 2Q amid Delta outbreak and power shortage

Industrial production took the hardest hit

Lingering debt crisis in the property sector weighed on investor confidence

GDP forecasts for 2021 and 2022 are downgraded from 8.8% to 8% and from 6.0% to 5.3% respectively

Implication for investors: Another 50bps RRR cut is in-sight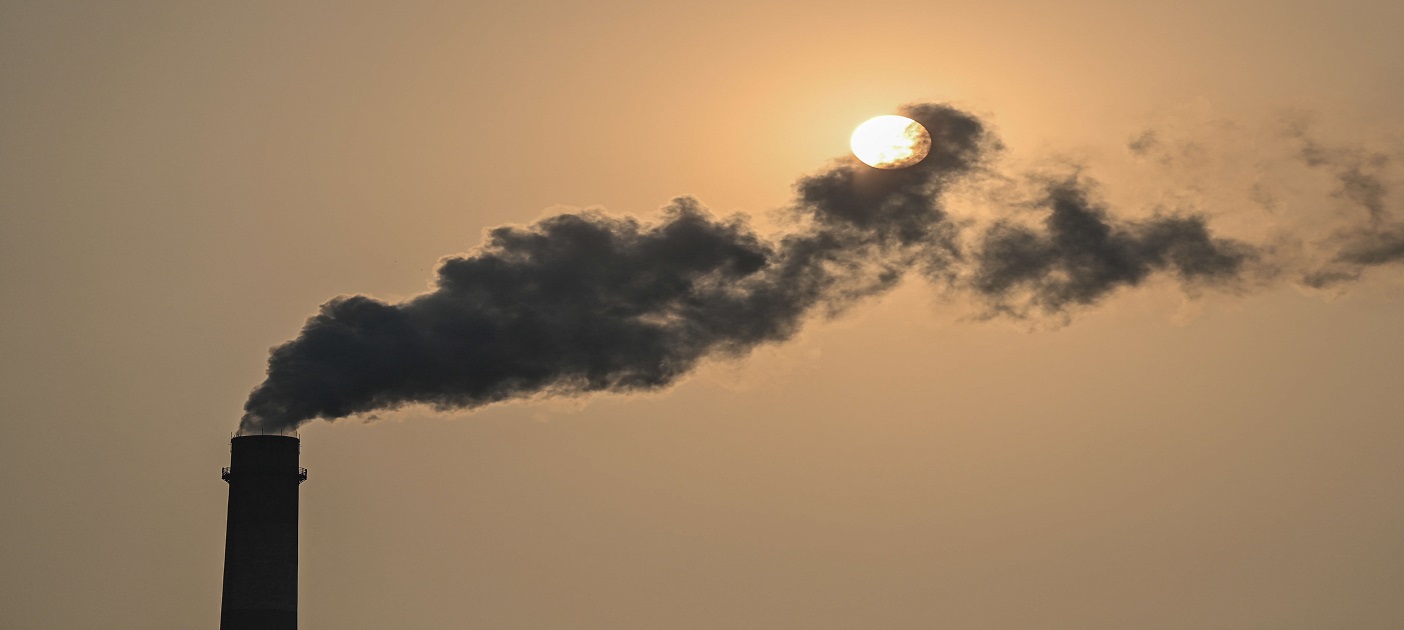 Photo credit: AFP Photo
GDP growth slowed markedly to 4.9% YoY in 3Q21 from 7.9% in 2Q21. On a QoQ basis, it decelerated to 0.2% from 1.3%. Given the slower recovery momentum, economic growth will likely slow further to 4.0% in 4Q to conclude the year at around 8%. Annual GDP projection for 2022 is also lowered to 5.3% (from our 6% forecast made previously).
Industrial activities took the hardest hit from electricity shortage. Their growth rate has in fact slowed for 7 straight months, with a September print of 3.1% YoY (from 5.3% in August). Power crunch is affecting about 20 provinces and regions (contributing to over 66% of GDP). Consequently, soaring commodity prices compress profit margin of downstream industries. Gap between PPI and CPI is standing at all time high of 10% points, the highest level last seen in 1993 (12% points). Profits of textile, garment, and automobile fell to single-digit turf, comparing in pale to triple-digit growth of coal mining industry. More than 100 companies have notified the stock exchanges regarding products suspension. Manufacturing PMI dropped to contraction zone for the first time in the past 18 months at 49.6 in September. Production and New Order sub-indicators are below the 50 threshold line at 49.5 and 49.3.
Weaker exports demand will also eventually feedthrough to slower industrial activities ahead. New export order PMI fell further to 46.2, the lowest level in the past 14 months. Gradual re-opening of manufacturing plants in advanced economies regained some orders from China factories. Exports rose by 28.1% YoY in September, compared to 25.6% in August. Yet, this is partly due to the surging cargo traffic cost. The benchmark shipping rate is now 8-10 folds higher than the pre-COVID levels.
On a brighter note, retail sales rebounded to 4.4% YoY in from 2.5% YoY in August as the delta variant COVID was largely contained quickly. CPI only dropped slightly from 0.8% to 0.7%, while Core CPI remained steady at 1.2%. Unemployment rate fell from 5.1% to 4.9%, the lowest level since end-2018. Traffic data in major cities during the week long National Day Holiday returned to pre-COVID level. Yet, stock market consolidation, as well as property market correction in major cities may add downward pressure on spending powe.
Fixed asset investment also slowed from 8.9% YoY YTD to 7.3%. In particular, infrastructure investment stayed low at 1.5% comparing to 2.9% of the the previous month. Meanwhile, real estate investment slumped further amid stringent measures including property price control (both primary and secondary markets), alongside abolishment of School District Houses. Stringent execution of "Three Red Lines" imposed on property developers, and fading state guarantees on bonds default continued to weigh on investor confidence. Aside from the lingering concern over Evergrande, a number of developers are now on brink of default. Sales of top 100 property developers already dropped by 36% YoY. Yield to worst of China high yield bond already reached 20%, even higher than level last seen during the COVID. Share price of Sinic and Fantasia Holdings Group (both trading suspeneded) plunged by 87.3% YTD, 55.4% respecrively. Over the past week, Morden Land China annouched that they may delay repayment of one of its bond to be matured on 25 Oct. Its share price also dropped by 55.3% YTD. Reportedly, the listed company may sell one of its property management companies First Service (trading is currently suspended) for debt repayment.
That said, both fiscal and monetary supports would be necessary. The local government will continue to speed up bond issuance to fund infrastructure projects. Local government special bond issuance YTD finally reached 92.5% of the annual quota. On the monetary policy front, the PBOC is expected to inject liquidity into the system via different channels to relieve the funding pressure ahead. M2 growth had been hovering around 8.2%-8.3% in the past few months, which is its far below nominal GDP growth. Liquidity injection is expected to step up in the next few months. In fact, net injection through MLF reached RMB1200bn in the past two months. The PBoC also mentioned the two "protection" in its 3Q meeting – "protecting the healthy development of property market" and "protecting the interest of property consumers". Accordingly, commercial banks in 1st and 2nd tier cities have started lowering mortgage rates. We also expect another 50bps RRR cut will be announced this month.


To read the full report, click here to Download the PDF.


Subscribe
here
to receive our economics & macro strategy materials.
To unsubscribe, please click
here
.
GENERAL DISCLOSURE/ DISCLAIMER (For Macroeconomics, Currencies, Interest Rates)
The information herein is published by DBS Bank Ltd and/or DBS Bank (Hong Kong) Limited (each and/or collectively, the "Company"). This report is intended for "Accredited Investors" and "Institutional Investors" (defined under the Financial Advisers Act and Securities and Futures Act of Singapore, and their subsidiary legislation), as well as "Professional Investors" (defined under the Securities and Futures Ordinance of Hong Kong) only. It is based on information obtained from sources believed to be reliable, but the Company does not make any representation or warranty, express or implied, as to its accuracy, completeness, timeliness or correctness for any particular purpose. Opinions expressed are subject to change without notice. This research is prepared for general circulation. Any recommendation contained herein does not have regard to the specific investment objectives, financial situation and the particular needs of any specific addressee. The information herein is published for the information of addressees only and is not to be taken in substitution for the exercise of judgement by addressees, who should obtain separate legal or financial advice. The Company, or any of its related companies or any individuals connected with the group accepts no liability for any direct, special, indirect, consequential, incidental damages or any other loss or damages of any kind arising from any use of the information herein (including any error, omission or misstatement herein, negligent or otherwise) or further communication thereof, even if the Company or any other person has been advised of the possibility thereof. The information herein is not to be construed as an offer or a solicitation of an offer to buy or sell any securities, futures, options or other financial instruments or to provide any investment advice or services. The Company and its associates, their directors, officers and/or employees may have positions or other interests in, and may effect transactions in securities mentioned herein and may also perform or seek to perform broking, investment banking and other banking or financial services for these companies. The information herein is not directed to, or intended for distribution to or use by, any person or entity that is a citizen or resident of or located in any locality, state, country, or other jurisdiction (including but not limited to citizens or residents of the United States of America) where such distribution, publication, availability or use would be contrary to law or regulation. The information is not an offer to sell or the solicitation of an offer to buy any security in any jurisdiction (including but not limited to the United States of America) where such an offer or solicitation would be contrary to law or regulation.

This report is distributed in Singapore by DBS Bank Ltd (Company Regn. No. 196800306E) which is Exempt Financial Advisers as defined in the Financial Advisers Act and regulated by the Monetary Authority of Singapore. DBS Bank Ltd may distribute reports produced by its respective foreign entities, affiliates or other foreign research houses pursuant to an arrangement under Regulation 32C of the Financial Advisers Regulations. Singapore recipients should contact DBS Bank Ltd at 65-6878-8888 for matters arising from, or in connection with the report.

DBS Bank Ltd., 12 Marina Boulevard, Marina Bay Financial Centre Tower 3, Singapore 018982. Tel: 65-6878-8888. Company Registration No. 196800306E.

DBS Bank Ltd., Hong Kong Branch, a company incorporated in Singapore with limited liability. 18th Floor, The Center, 99 Queen's Road Central, Central, Hong Kong SAR.

DBS Bank (Hong Kong) Limited, a company incorporated in Hong Kong with limited liability. 13th Floor One Island East, 18 Westlands Road, Quarry Bay, Hong Kong SAR

Virtual currencies are highly speculative digital "virtual commodities", and are not currencies. It is not a financial product approved by the Taiwan Financial Supervisory Commission, and the safeguards of the existing investor protection regime does not apply. The prices of virtual currencies may fluctuate greatly, and the investment risk is high. Before engaging in such transactions, the investor should carefully assess the risks, and seek its own independent advice.