Valuations and policy could weigh on CHF/CNH.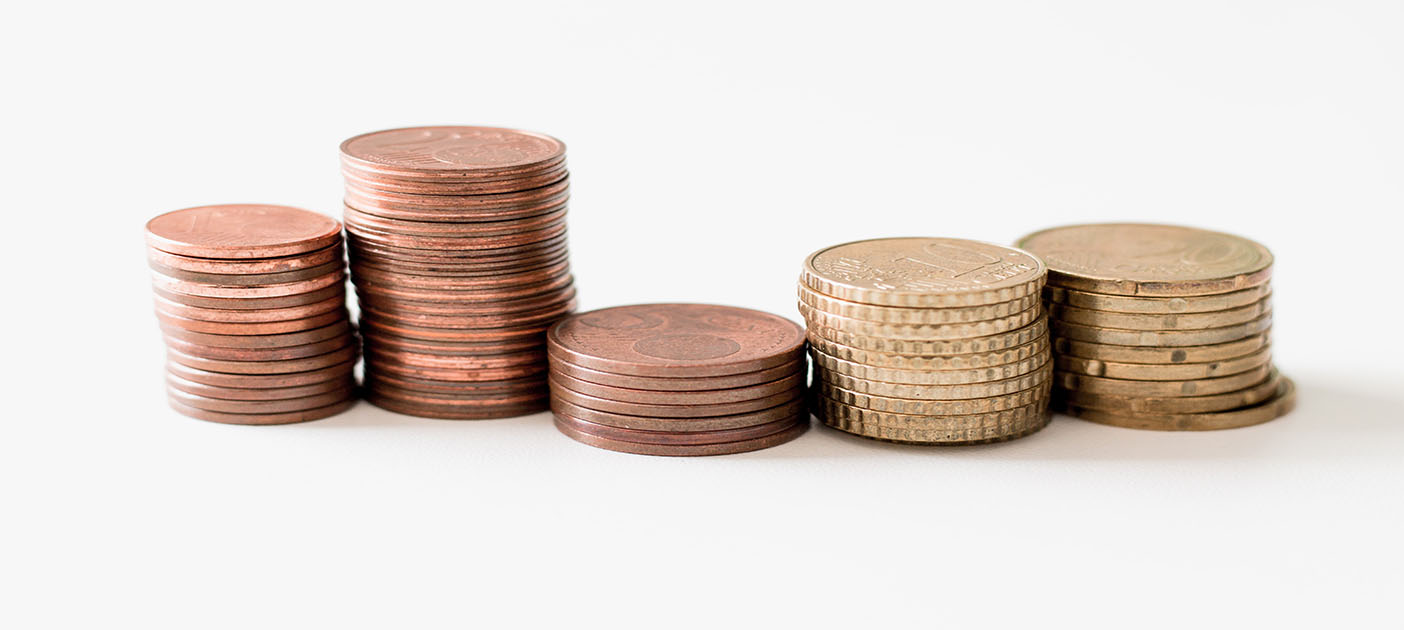 Photo credit: Unsplash/Adobe Stock Photo
We expect CHF to soften further after the Swiss National Bank (SNB) surprised markets last week by leaving rates unchanged, contrary to expectations for a rate hike. Since that policy meeting, USD/CHF has rallied by 2% with no major dips. The SNB clearly holds a more balanced view of inflation risks now, having lowered its inflation forecast for end-2024 and 2025 by 10bps to 2.1% and 1.9% compared to its June forecast. Lower imported goods prices were cited as a reason, and this is likely linked to a slowdown in Europe, as well as the strong CHF. We think it is highly unlikely for the SNB to buy CHF as much as when it was fighting hard to contain inflation. Meanwhile, growth risks have increased appreciably for Switzerland, given a contraction in the Swiss manufacturing sector that accounts for 18% of GDP. Switzerland's manufacturing PMI now averages 39.2 for Jul-Aug and is even below lows seen during the pandemic in 2020. Given the over-valuation of the CHF indicated by our DEER model and a newly neutral SNB policy stance, the CHF could see increased usage as a funding currency compared to the JPY, particularly with JPY intervention risk ratcheting higher now. While BOJ kept its dovish policy tone last week, USD/JPY had stayed within our expected 148-150 short-term range, being restrained by Finance Minister Suzuki stating that excessive FX moves are not desirable, and that he is watching FX with a strong sense of urgency.

In contrast to reduced SNB support for CHF strength, Chinese support for RMB stability remains strong and unwavering. The PBOC had not only set its onshore CNY fixings at stronger than expected levels, but it had also kept fixings steady around the 7.17 handle for eight straight days now, even with the USD strengthening post-FOMC. The RMB is already undervalued based on our DEER model, and further depreciation may not be worth the cost to capital flow stability. Chinese economic data ranging from industrial production, retail sales, and credit had also improved amid stimulus and property easing measures, helping to shore up RMB sentiment. China is also keen to support RMB by tightening offshore RMB liquidity, largely through window guidance for state banks and seasonal demand from the upcoming October week-long holidays. Tomorrow Next points for CNH have turned positive since last Friday, which means that CNH is now offering a higher yield than the USD on a daily rolling basis. Given that we are cautious of USD strength in the short-term, positioning for CHF/CNH weakness looks better from both a carry and directional perspective.


Quote of the day
"After potentially one more 25 bps Fed Funds Rate increase later this year, the FOMC holds policy at this level long enough to bring inflation back to target in a reasonable period of time."
Minneapolis Fed President Neel Kashkari on 26 Sep 2023

27 September in history
In 1937, the first Santa Claus Training School opened in Albion, New York.
Disclaimers and Important Notices
GENERAL DISCLOSURE/ DISCLAIMER (For Macroeconomics, Currencies, Interest Rates)

The information herein is published by DBS Bank Ltd and/or DBS Bank (Hong Kong) Limited (each and/or collectively, the "Company"). This report is intended for "Accredited Investors" and "Institutional Investors" (defined under the Financial Advisers Act and Securities and Futures Act of Singapore, and their subsidiary legislation), as well as "Professional Investors" (defined under the Securities and Futures Ordinance of Hong Kong) only. It is based on information obtained from sources believed to be reliable, but the Company does not make any representation or warranty, express or implied, as to its accuracy, completeness, timeliness or correctness for any particular purpose. Opinions expressed are subject to change without notice. This research is prepared for general circulation. Any recommendation contained herein does not have regard to the specific investment objectives, financial situation and the particular needs of any specific addressee. The information herein is published for the information of addressees only and is not to be taken in substitution for the exercise of judgement by addressees, who should obtain separate legal or financial advice. The Company, or any of its related companies or any individuals connected with the group accepts no liability for any direct, special, indirect, consequential, incidental damages or any other loss or damages of any kind arising from any use of the information herein (including any error, omission or misstatement herein, negligent or otherwise) or further communication thereof, even if the Company or any other person has been advised of the possibility thereof. The information herein is not to be construed as an offer or a solicitation of an offer to buy or sell any securities, futures, options or other financial instruments or to provide any investment advice or services. The Company and its associates, their directors, officers and/or employees may have positions or other interests in, and may effect transactions in securities mentioned herein and may also perform or seek to perform broking, investment banking and other banking or financial services for these companies. The information herein is not directed to, or intended for distribution to or use by, any person or entity that is a citizen or resident of or located in any locality, state, country, or other jurisdiction (including but not limited to citizens or residents of the United States of America) where such distribution, publication, availability or use would be contrary to law or regulation. The information is not an offer to sell or the solicitation of an offer to buy any security in any jurisdiction (including but not limited to the United States of America) where such an offer or solicitation would be contrary to law or regulation.

This report is distributed in Singapore by DBS Bank Ltd (Company Regn. No. 196800306E) which is Exempt Financial Advisers as defined in the Financial Advisers Act and regulated by the Monetary Authority of Singapore. DBS Bank Ltd may distribute reports produced by its respective foreign entities, affiliates or other foreign research houses pursuant to an arrangement under Regulation 32C of the Financial Advisers Regulations. Singapore recipients should contact DBS Bank Ltd at 65-6878-8888 for matters arising from, or in connection with the report.

This report has been prepared by a personnel of DBS Bank Ltd who is not licensed by the Hong Kong Securities and Futures Commission to carry on the regulated activity of advising on securities in Hong Kong pursuant to the Securities and Futures Ordinance (Chapter 571 of the Laws of Hong Kong). This report is being distributed in Hong Kong by DBS Bank Ltd, DBS Bank (Hong Kong) Limited and DBS Vickers (Hong Kong) Limited.

DBS Bank Ltd., 12 Marina Boulevard, Marina Bay Financial Centre Tower 3, Singapore 018982. Tel: 65-6878-8888. Company Registration No. 196800306E.

DBS Bank Ltd., Hong Kong Branch, a company incorporated in Singapore with limited liability. 18th Floor, The Center, 99 Queen's Road Central, Central, Hong Kong SAR.

DBS Bank (Hong Kong) Limited, a company incorporated in Hong Kong with limited liability. 11th Floor, The Center, 99 Queen's Road Central, Central, Hong Kong SAR.

Virtual currencies are highly speculative digital "virtual commodities", and are not currencies. It is not a financial product approved by the Taiwan Financial Supervisory Commission, and the safeguards of the existing investor protection regime does not apply. The prices of virtual currencies may fluctuate greatly, and the investment risk is high. Before engaging in such transactions, the investor should carefully assess the risks, and seek its own independent advice.