It is refraining from cutting benchmark policy rates or pumping large volumes of cash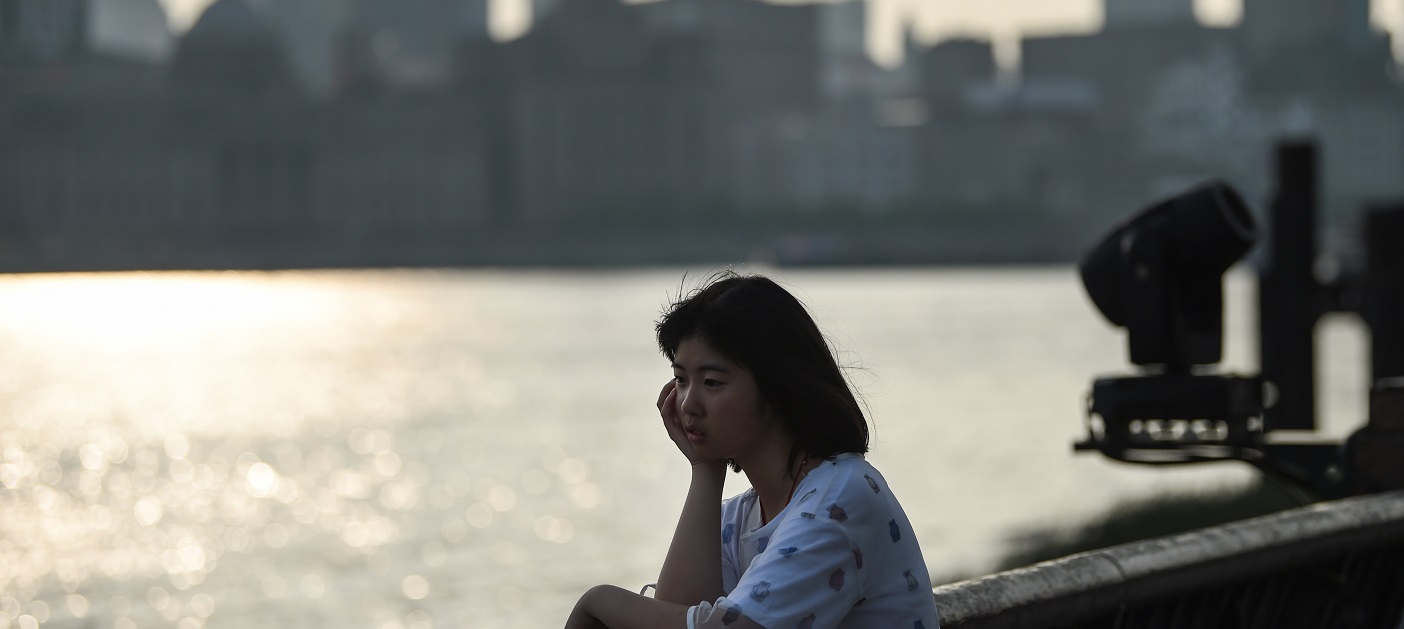 Photo credit: AFP Photo
CHINA & HONG KONG SAR
Economists are downgrading their forecasts for economic growth in China again, to below a level seen as necessary for the Communist Party to meet its own goals in time for its centenary in 2021.
Economists at financial institutions on Tuesday (3 September) all cut their forecasts for gross domestic product growth (GDP) in 2020 to below 6% as a result of increasing risks from the tariff war with the US.
China is refraining from cutting benchmark policy rates or pumping large volumes of cash into the economy even as growth slows to the weakest in almost three decades and the tariff escalation in August adds further headwinds. That is endangering President Xi Jinping's ability to claim China has reached a "moderately prosperous society" that has doubled 2010 GDP by next year, as a rate above 6% in 2019 and 2020 would be needed.
Demand for credit has been weak, and while policy easing since late last year has helped moderate the slowdown, the impact has been small, according to a report by an economist. With all the issues facing China, "more policy easing is needed to convincingly stabilise economic growth," he said.
Output growth softened to 6.2% in the second quarter from a year earlier, close to the lower bound of the government's full-year target of between 6% and 6.5%. Earliest indicators compiled by Bloomberg showed the economy slowed further in August. – Bloomberg News.
The Hang Seng Index fell 0.39% to 25,527.85 while the Shanghai Composite Index gained 0.21% to 2,930.15.
REST OF ASIA
Indonesia plans to cut tax on corporates and scrap a levy on dividend to make companies in Southeast Asia's largest economy draw more foreign investment amid a global slowdown.
The corporate tax will be gradually lowered to 20% starting 2021 from 25% now and companies listing their shares may be subjected to a lower rate of 17% for a period of five years, Finance Minister Sri Mulyani Indrawati told reporters after a cabinet meeting in Jakarta on Tuesday (3 September). The government will overhaul laws related to value-added tax, income tax, and general taxation, she said.
Lower taxes may help Indonesia compete with regional rivals like Vietnam and Thailand in luring companies seeking to relocate businesses from China as it spars with the US on trade. President Joko Widodo, who won a second five-year term in April, has pledged to slash taxes and overhaul labour laws to draw billions of dollars in foreign investment to bolster growth that slowed to 5.05% in the second quarter, its slowest pace in two years.
The tax on dividend earned by local and foreign investors will be eliminated if it is reinvested, Indrawati said. The revised regulations will also cover tax breaks extended to various sectors, she added, saying that individuals – foreign or domestic – will be required to pay taxes only if their stay exceeded 183 days.
The government will also slash the penalty on taxpayers who correct their returns after filing and owe money to the exchequer, the minister said. The changes to the tax laws will require parliament approval and Jokowi, as the president is known, has said it will be a priority in his second tenure starting next month.
With Indonesia's Internet economy forecast to swell to USD100b by 2025, the tax rules will be amended to require foreign companies to pay corporate tax and collect, report, and submit value- added tax. That will also ensure a level-playing field for the digital players with the local firms. – Bloomberg News.
Australia's S&P/ASX 200 Index declined 0.90% to 6,514.30 at the open on Wednesday (4 September). It weakened 0.09% to 6,573.40 the previous session.
South Korea's Kospi Index added 0.21% to 1,969.74 early-Wednesday morning. It fell 0.18% to 1,965.69 the previous session.
The Taiwan Stock Exchange Weighted Index (Taiex) decreased 0.72% to 10,558.21.
Note: All views expressed are current as at the stated date of publication

GENERAL DISCLOSURE/DISCLAIMER
This information herein is published by DBS Bank Ltd. ("DBS Bank") and is for information only. This publication is intended for DBS Bank and its subsidiaries or affiliates (collectively "DBS") and clients to whom it has been delivered and may not be reproduced, transmitted or communicated to any other person without the prior written permission of DBS Bank.
This publication is not and does not constitute or form part of any offer, recommendation, invitation or solicitation to you to subscribe to or to enter into any transaction as described, nor is it calculated to invite or permit the making of offers to the public to subscribe to or enter into any transaction for cash or other consideration and should not be viewed as such.
The information herein may be incomplete or condensed and it may not include a number of terms and provisions nor does it identify or define all or any of the risks associated to any actual transaction. Any terms, conditions and opinions contained herein may have been obtained from various sources and neither DBS nor any of their respective directors or employees (collectively the "DBS Group") make any warranty, expressed or implied, as to its accuracy or completeness and thus assume no responsibility of it. The information herein may be subject to further revision, verification and updating and DBS Group undertakes no responsibility thereof.
All figures and amounts stated are for illustration purposes only and shall not bind DBS Group. This publication does not have regard to the specific investment objectives, financial situation or particular needs of any specific person. Before entering into any transaction to purchase any product mentioned in this publication, you should take steps to ensure that you understand the transaction and has made an independent assessment of the appropriateness of the transaction in light of your own objectives and circumstances. In particular, you should read all the relevant documentation pertaining to the product and may wish to seek advice from a financial or other professional adviser or make such independent investigations as you consider necessary or appropriate for such purposes. If you choose not to do so, you should consider carefully whether any product mentioned in this publication is suitable for you. DBS Group does not act as an adviser and assumes no fiduciary responsibility or liability for any consequences, financial or otherwise, arising from any arrangement or entrance into any transaction in reliance on the information contained herein. In order to build your own independent analysis of any transaction and its consequences, you should consult your own independent financial, accounting, tax, legal or other competent professional advisors as you deem appropriate to ensure that any assessment you make is suitable for you in light of your own financial, accounting, tax, and legal constraints and objectives without relying in any way on DBS Group or any position which DBS Group might have expressed in this document or orally to you in the discussion.
If this publication has been distributed by electronic transmission, such as e-mail, then such transmission cannot be guaranteed to be secure or error-free as information could be intercepted, corrupted, lost, destroyed, arrive late or incomplete, or contain viruses. The sender therefore does not accept liability for any errors or omissions in the contents of the Information, which may arise as a result of electronic transmission. If verification is required, please request for a hard-copy version.
This publication is not directed to, or intended for distribution to or use by, any person or entity who is a citizen or resident of or located in any locality, state, country or other jurisdiction where such distribution, publication, availability or use would be contrary to law or regulation.

Singapore: This publication is distributed by DBS Bank Ltd (Company Regn. No. 196800306E) ("DBS") which is an Exempt Financial Adviser as defined in the Financial Advisers Act and regulated by the Monetary Authority of Singapore (the "MAS").