Expectations are starting to outrun reality as supply chains migrate from nearby China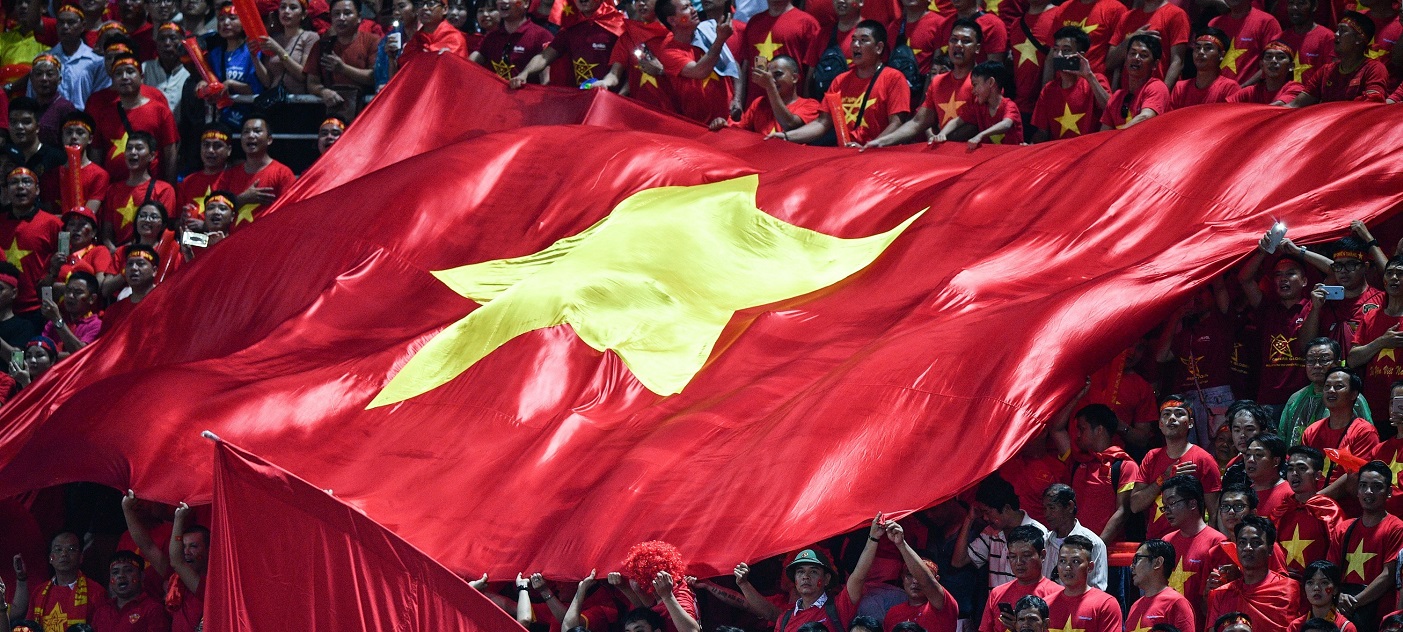 Photo credit: AFP Photo
Market news selected by the DBS Chief Investment Office
REST OF ASIA
Vietnam is finding it hard to win a trade war even when businesses are trying to hand you victories.
The Southeast Asian growth engine has a young and growing middle class, a horde of free trade agreements, and a booming manufacturing industry. Businesses from Alphabet Inc's Google to Crate & Barrel Holdings Inc are lining up to invest in the country as supply chains migrate from neighbouring China, which served as the world's factory for the better part of two decades.
But Vietnam is starting to see expectations outrun reality. More and more businesses are complaining about congested ports and roads, rocketing costs for land and labour, and restricted regulations. Tapestry Inc, owner of the Coach and Kate Spade brands, has lamented insufficient infrastructure investment that has left some containers stalled on the waters. Eclat Textile Co Ltd, a supplier to Nike Inc, says it needs to diversify beyond Vietnam, including to cheaper locations.
Total disbursed foreign direct investment rose 6.3% to USD12b in the first eight months of the year from the same period in 2018, according to government figures, with the number of new registered projects surging 25% to 2,406. Here is what is at stake across capacity categories as Vietnam tries to lock in those trade war wins:
Port congestion: Infrastructure is the biggest challenge for Vietnam, especially at its ports. China claims six of the top 10 ports by container traffic in the world. Shipping container capacity will need to grow at almost twice its 10-12% pace of the past decade, as well as fold in third-party logistics and freight-forwarding practices to keep up with new demand.
Property prices: Land prices also are a constraint. The land costs in Bau Bang industrial park have doubled to USD80 per square metre (psm) from three years ago. The price at some parks in Binh Duong province has increased to USD150 psm from USD65 in 2016. Residential costs have increased in Hanoi and Ho Chi Minh City, with the former seeing a 20% price jump for condominiums in the second quarter from the previous year, and the latter experiencing a 4% jump on the primary market over the same period.
Regulation and bureaucracy: Vietnam has made strides in the World Bank's Ease of Doing Business Index and the World Economic Forum's Global Competitiveness Index. The business-friendly reputation has been helped by investment reforms, privatisation of state-owned entities, and free-trade policies.
Labour Force: The demographics are on Vietnam's side. The share of the population that is of working age, or 15-64 years old, is set to remain larger than the averages across Asia and worldwide through 2025, according to data from the United Nations Population Division. And the government has expressed an appetite to upskill its workers, from its schools to the factory floors.
More broadly, Vietnam's minimum wages in 2018 at USD180 a month were much cheaper than in Thailand (USD274) and competitive with Cambodia (USD170), according to analysts. Cambodia's minimum wage already has risen to USD182 at the start of 2019, with talk of further increases as soon as next month. – Bloomberg News.
Australia's S&P/ASX 200 Index was little changed at 6,695.30 at the open on Wednesday (18 September). It jumped 0.33% to 6,695.25 the previous session.
South Korea's Kospi Index fell 0.15% to 2,059.16 early Wednesday. It inched 0.01% higher to 2,062.33 the previous session.
The Taiwan Stock Exchange Weighted Index (Taiex) slid 0.22% to 10,874.50.
MAINLAND CHINA & HONG KONG
China's restrained approach to easing spooked financial markets Tuesday (17 September), with stocks and the yuan dropping the most in weeks.
The Shanghai Composite Index retreated 1.7%, its biggest decline in more than two months, to close below the psychologically important 3,000 level. CNY fell 0.37%, the most in three weeks, to 7.0950 a dollar as of 5:23 pm in Shanghai. The yield on China's 10-year government bonds rose for a sixth day.
China's central bank drained funds from the financial system and kept the one-year rate on medium-term loans steady on Tuesday morning, a move analyst said shows it is sticking with its prudent approach to stimulus. That is even after data Monday signalled the economy slowed in August, with industrial output, retail sales, and fixed asset investment rising less than anticipated.
Tuesday's losses break the calm that had returned to the country's stocks, bonds, and currency markets in recent weeks, helped by the expectation China would not allow anything to overshadow its National Day on 1 October. A thaw in the trade war had also helped boost sentiment.
The move from the People's Bank of China comes after its cuts to banks' reserve ratios came into effect this week (ending 20 September), adding an expected CNY800b (USD113b) in liquidity to the financial system. The Federal Reserve is widely expected to lower interest rates at its policy meeting this week. – Bloomberg News.
The Shanghai Composite Index slipped 1.74% to 2,978.12 on Tuesday and the Hang Seng Index lost 1.23% to 26,790.24.
Note: All views expressed are current as at the stated date of publication

GENERAL DISCLOSURE/DISCLAIMER
This information herein is published by DBS Bank Ltd. ("DBS Bank") and is for information only. This publication is intended for DBS Bank and its subsidiaries or affiliates (collectively "DBS") and clients to whom it has been delivered and may not be reproduced, transmitted or communicated to any other person without the prior written permission of DBS Bank.
This publication is not and does not constitute or form part of any offer, recommendation, invitation or solicitation to you to subscribe to or to enter into any transaction as described, nor is it calculated to invite or permit the making of offers to the public to subscribe to or enter into any transaction for cash or other consideration and should not be viewed as such.
The information herein may be incomplete or condensed and it may not include a number of terms and provisions nor does it identify or define all or any of the risks associated to any actual transaction. Any terms, conditions and opinions contained herein may have been obtained from various sources and neither DBS nor any of their respective directors or employees (collectively the "DBS Group") make any warranty, expressed or implied, as to its accuracy or completeness and thus assume no responsibility of it. The information herein may be subject to further revision, verification and updating and DBS Group undertakes no responsibility thereof.
All figures and amounts stated are for illustration purposes only and shall not bind DBS Group. This publication does not have regard to the specific investment objectives, financial situation or particular needs of any specific person. Before entering into any transaction to purchase any product mentioned in this publication, you should take steps to ensure that you understand the transaction and has made an independent assessment of the appropriateness of the transaction in light of your own objectives and circumstances. In particular, you should read all the relevant documentation pertaining to the product and may wish to seek advice from a financial or other professional adviser or make such independent investigations as you consider necessary or appropriate for such purposes. If you choose not to do so, you should consider carefully whether any product mentioned in this publication is suitable for you. DBS Group does not act as an adviser and assumes no fiduciary responsibility or liability for any consequences, financial or otherwise, arising from any arrangement or entrance into any transaction in reliance on the information contained herein. In order to build your own independent analysis of any transaction and its consequences, you should consult your own independent financial, accounting, tax, legal or other competent professional advisors as you deem appropriate to ensure that any assessment you make is suitable for you in light of your own financial, accounting, tax, and legal constraints and objectives without relying in any way on DBS Group or any position which DBS Group might have expressed in this document or orally to you in the discussion.
If this publication has been distributed by electronic transmission, such as e-mail, then such transmission cannot be guaranteed to be secure or error-free as information could be intercepted, corrupted, lost, destroyed, arrive late or incomplete, or contain viruses. The sender therefore does not accept liability for any errors or omissions in the contents of the Information, which may arise as a result of electronic transmission. If verification is required, please request for a hard-copy version.
This publication is not directed to, or intended for distribution to or use by, any person or entity who is a citizen or resident of or located in any locality, state, country or other jurisdiction where such distribution, publication, availability or use would be contrary to law or regulation.

Singapore: This publication is distributed by DBS Bank Ltd (Company Regn. No. 196800306E) ("DBS") which is an Exempt Financial Adviser as defined in the Financial Advisers Act and regulated by the Monetary Authority of Singapore (the "MAS").