Optimism over the economy's leading semiconductor industry helped the Taiex rise from its August low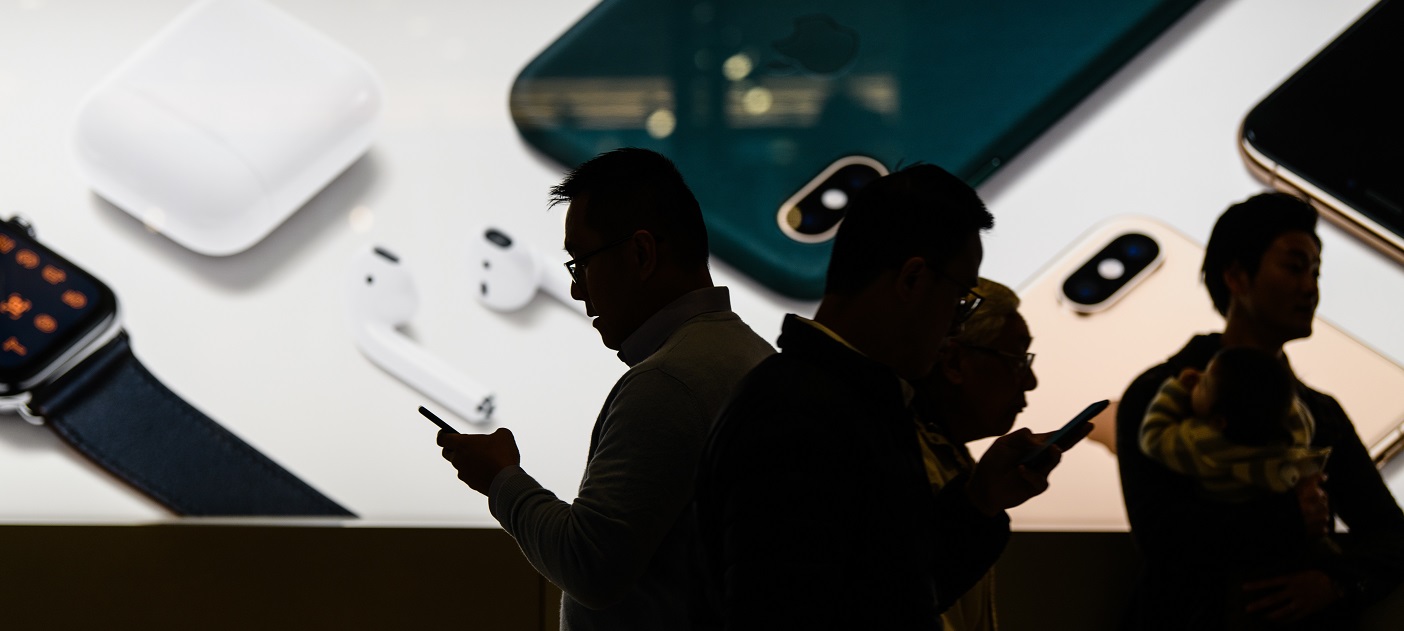 Photo credit: AFP Photo
Market news selected by the DBS Chief Investment Office
REST OF ASIA
Foreign investors have piled into Taiwan markets this month, leaving its stocks tantalisingly close to a record.
The Taiwan Stock Exchange Weighted Index (Taiex) is unlikely to reach it, however, because of the trade war and how many companies' fortunes are linked to Apple Inc's latest iPhone. Analysts predict the benchmark gauge will end the year just 2.5% higher at 11,200 – a whisker shy of the record reached last year.
Global investors have flocked to Taiwan equities so far in September, with USD2.3b of inflows the most among 10 Asian markets tracked by Bloomberg. Optimism over the economy's dominant semiconductor industry helped the Taiex rise 5.8% from its August low, while the local dollar saw its longest rally in three years.
Taiex companies' earnings growth is expected to drop 6.7% this year, the most since 2015, according to Bloomberg-compiled data.
Analysts said last week (ended 13 September) that Apple is seeing "weak" pre-orders for the new iPhone, citing conversations it had with retailers. Demand could also be low in China, where 5G phones are in focus, they added. Greater China, including the mainland, accounted for almost 20% of Apple's revenue last year, Bloomberg-compiled data show.
Any disappointing iPhone sales would be a big headwind for the Taiex. That is because Apple suppliers Taiwan Semiconductor Manufacturing Co Ltd, Largan Precision Co Ltd, and Nanya Technology Corporation accounted for 35% of the benchmark's recent rally.
Meantime, investors got a reminder of the impact that the US-China dispute and other issues are having on the global economy on Tuesday, when World Bank President David Malpass called the slowdown "broad-based". Chinese trade negotiators are set to travel to Washington for the latest round of talks in October. – Bloomberg News.
The Taiex gained 0.51% to 10,929.45 on Wednesday.
Australia's S&P/ASX 200 Index gained 0.29% to 6,701.30 at the open on Thursday. It dropped 0.20% to 6,681.59 the previous session.
South Korea's Kospi Index increased 0.51% to 2,081.34 early Thursday. It upped 0.41% to 2,070.73 the previous session.
MAINLAND CHINA & HONG KONG
Huawei Technologies Co Ltd is offering up its most valuable 5G secrets and USD1.5b to software developers, courting the global tech community at a time the US is heightening scrutiny of the Chinese giant.
China's largest technology company aims to ramp up investment in its developer programme over the next five years, Deputy Chairman Ken Hu told attendees at an annual conference. That effort is gaining urgency with Huawei in danger of losing access to American circuity and code, including the Google software it needs to run the world's second-largest mobile device business.
Huawei is accelerating its outreach after the Trump administration imposed sanctions on the sale of US technology, encouraging allies to cut ties with a Chinese company it accuses of aiding Beijing in espionage. In response, Huawei offered to sell a license to its vaunted fifth-generation wireless technology – needed to drive future modern economies – to create a viable competitor and prove its gear is free of security loopholes.
China's perceived lead in 5G is at the heart of US President Donald Trump's campaign to contain the country's rise. Already, Huawei has inked more than 60 commercial contracts to build the wireless standard globally. China itself is ready to finish the first phase of its 5G rollout by the 2H20.
Huawei executives turned out in force in the country's financial capital Wednesday (18 September), roping in foreign executives to showcase the technology giant's road map for dominating future technologies. It is developing alternatives to US technology to help safeguard the world's largest networking business. Part of that involves ensuring a thriving community of partners. Huawei established a developer programme to encourage external parties to create apps for Huawei services, including its just-unveiled in-house smartphone platform, HarmonyOS. The company intends to build its base of partner-developers to 5m eventually.
Huawei's rapid advances have, however, raised hackles in Washington, for which the Chinese company symbolises a geopolitical rival's growing technological might. Executives sought to tamp down those fears. Huawei would be willing to open its technology vaults for a fee, to help another company catch up on a technology that will drive applications from smart homes to self-driving cars. – Bloomberg News.
The Shanghai Composite Index jumped 0.25% to 2,985.66 on Wednesday and the Hang Seng Index fell 0.13% to 26,754.12.
Note: All views expressed are current as at the stated date of publication

GENERAL DISCLOSURE/DISCLAIMER
This information herein is published by DBS Bank Ltd. ("DBS Bank") and is for information only. This publication is intended for DBS Bank and its subsidiaries or affiliates (collectively "DBS") and clients to whom it has been delivered and may not be reproduced, transmitted or communicated to any other person without the prior written permission of DBS Bank.
This publication is not and does not constitute or form part of any offer, recommendation, invitation or solicitation to you to subscribe to or to enter into any transaction as described, nor is it calculated to invite or permit the making of offers to the public to subscribe to or enter into any transaction for cash or other consideration and should not be viewed as such.
The information herein may be incomplete or condensed and it may not include a number of terms and provisions nor does it identify or define all or any of the risks associated to any actual transaction. Any terms, conditions and opinions contained herein may have been obtained from various sources and neither DBS nor any of their respective directors or employees (collectively the "DBS Group") make any warranty, expressed or implied, as to its accuracy or completeness and thus assume no responsibility of it. The information herein may be subject to further revision, verification and updating and DBS Group undertakes no responsibility thereof.
All figures and amounts stated are for illustration purposes only and shall not bind DBS Group. This publication does not have regard to the specific investment objectives, financial situation or particular needs of any specific person. Before entering into any transaction to purchase any product mentioned in this publication, you should take steps to ensure that you understand the transaction and has made an independent assessment of the appropriateness of the transaction in light of your own objectives and circumstances. In particular, you should read all the relevant documentation pertaining to the product and may wish to seek advice from a financial or other professional adviser or make such independent investigations as you consider necessary or appropriate for such purposes. If you choose not to do so, you should consider carefully whether any product mentioned in this publication is suitable for you. DBS Group does not act as an adviser and assumes no fiduciary responsibility or liability for any consequences, financial or otherwise, arising from any arrangement or entrance into any transaction in reliance on the information contained herein. In order to build your own independent analysis of any transaction and its consequences, you should consult your own independent financial, accounting, tax, legal or other competent professional advisors as you deem appropriate to ensure that any assessment you make is suitable for you in light of your own financial, accounting, tax, and legal constraints and objectives without relying in any way on DBS Group or any position which DBS Group might have expressed in this document or orally to you in the discussion.
If this publication has been distributed by electronic transmission, such as e-mail, then such transmission cannot be guaranteed to be secure or error-free as information could be intercepted, corrupted, lost, destroyed, arrive late or incomplete, or contain viruses. The sender therefore does not accept liability for any errors or omissions in the contents of the Information, which may arise as a result of electronic transmission. If verification is required, please request for a hard-copy version.
This publication is not directed to, or intended for distribution to or use by, any person or entity who is a citizen or resident of or located in any locality, state, country or other jurisdiction where such distribution, publication, availability or use would be contrary to law or regulation.

Singapore: This publication is distributed by DBS Bank Ltd (Company Regn. No. 196800306E) ("DBS") which is an Exempt Financial Adviser as defined in the Financial Advisers Act and regulated by the Monetary Authority of Singapore (the "MAS").