A controversial policy has roiled health care stocks and led to widespread company profit warnings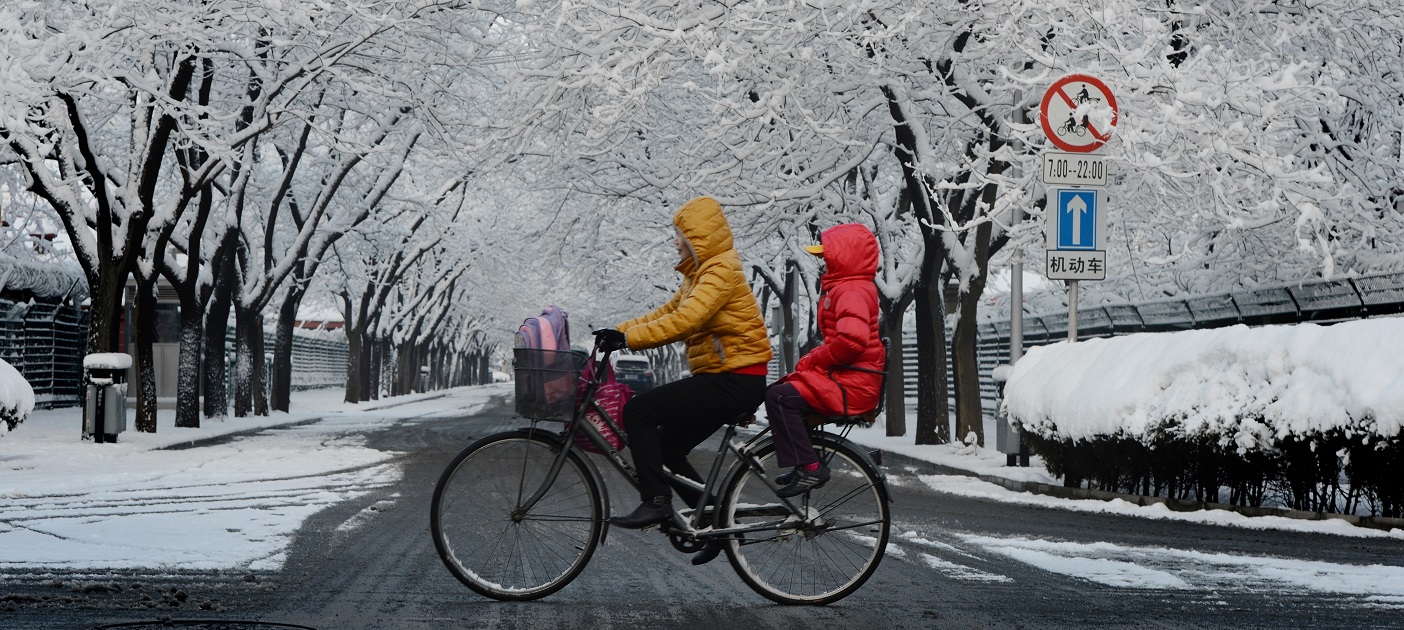 Photo credit: AFP Photo
Market news selected by the DBS Chief Investment Office



MAINLAND CHINA & HONG KONG
China's aggressive campaign to bring down drug prices is leading to a "vicious cycle" and will prevent the emergence of a national pharmaceutical champion, said one of the country's biggest drugmakers.
In some of the strongest criticism yet over a new policy that is likely to save China tens of billions of dollars, but has roiled health care stocks and led to widespread company profit warnings, Stephen Tse, vice president of Sino Biopharmaceutical Ltd, said that the programme will undermine local firms' ability to invest and grow.
"If prices are kept low, you won't see the rise of any big pharmas on the horizon," said Tse, who is also spokesperson for China's third-largest drugmaker by market value. "It won't work if you don't have a high enough gross margin to support your research and development investment."
The controversial policy has already caused the prices of 25 commonly used drugs – ranging from cholesterol treatments to chemotherapy – to drop more than 60% nationwide, and will expand. While the plan is to re-direct the cost savings towards covering top-of-the-line drugs and treatments, the programme is rapidly eroding company profits, potentially hampering China's goal of nurturing globally competitive companies in the scientific field.
Under the system, drugmakers compete for tenders to supply generic drugs to public hospitals nationwide, under-cutting one another to secure supply contracts. Although China has softened the terms of the exercise to allow for three suppliers and not just one, both local and foreign drug manufacturers are feeling the pressure.
Sino Biopharmaceutical chose not to continue to bid down the price of its own drugs in the programme after the first round, said Tse. In the first round of bidding last December, it dropped prices for its hepatitis B treatment entecavir by more than 90%, only to be undercut by peers in the second round which took place last month. It could have gone lower in the latest round of bidding, but stopped short.
Sino Biopharmaceutical is the best performer on Hong Kong's Hang Seng Index this year, with shares gaining 114%. Its strategy to disengage from the national price war seems to have been cheered by investors: its stock has risen 5.3% since the bidding exercise last month, while Fujian Cosunter Pharmaceutical Co Ltd – one of the local drugmakers who won the contract for entecavir – has dropped 5.4%. – Bloomberg News.
The Hang Seng Index rose 0.23% to 26,786.20 on Tuesday, while the Shanghai Composite Index gained 0.50% to 2,954.38.
REST OF ASIA
Indonesian President Joko Widodo opted for a mix of politicians and professionals in his cabinet line-up as he strengthens his grip on power and looks to bolster Southeast Asia's largest economy against a global slowdown.
Sri Mulyani Indrawati, a veteran finance minister, was reappointed to the post, while Prabowo Subianto, Widodo's challenger in the 2019 and 2014 elections, was drafted into the cabinet to expand the coalition of parties backing his government to almost 75% of the seats in the parliament. The ministers are due to be sworn in and their portfolios announced on Wednesday (23 October), according to the president's spokesman Fadjroel Rachman.
For Jokowi, as the president is commonly known, finalising the makeup of the cabinet may have been the easy part. Now he has to make good on his pledges to boost the economy. Indrawati said the challenges awaiting Jokowi's new team include a worsening global economic landscape that makes the task of reining in the Current Account deficit arduous.
Jokowi, who was sworn into office on Sunday, has put economic reform at the heart of his second-term agenda, promising to overhaul laws that hinder investment and job creation. He has added 35-year-old Nadiem Makarim, co-founder of ride-hailing service Gojek, and business tycoon Erick Thohir to his team.
But the new ministers will need to first deal with a slowing global economy that has dragged domestic expansion to the lowest in two years. Growth has hovered around 5% for most of Jokowi's first term, with the International Monetary Fund recently revising down its forecast for this year to 5% from 5.2% in July. – Bloomberg News.
Australia's S&P/ASX 200 Index was 0.34% lower at 6,649.60 in early-Wednesday trading. The benchmark had posted a second consecutive rise, of 0.30% to 6,672.18, on Tuesday.
South Korea's Kospi Index slipped 0.17% to 2,085.38 at the open on Wednesday. It climbed 1.16% to 2,088.86 on Tuesday.
The Taiwan Stock Exchange Weighted Index (Taiex) rose 0.78% to 11,271.25.
Note: All views expressed are current as at the stated date of publication

GENERAL DISCLOSURE/DISCLAIMER
This information herein is published by DBS Bank Ltd. ("DBS Bank") and is for information only. This publication is intended for DBS Bank and its subsidiaries or affiliates (collectively "DBS") and clients to whom it has been delivered and may not be reproduced, transmitted or communicated to any other person without the prior written permission of DBS Bank.
This publication is not and does not constitute or form part of any offer, recommendation, invitation or solicitation to you to subscribe to or to enter into any transaction as described, nor is it calculated to invite or permit the making of offers to the public to subscribe to or enter into any transaction for cash or other consideration and should not be viewed as such.
The information herein may be incomplete or condensed and it may not include a number of terms and provisions nor does it identify or define all or any of the risks associated to any actual transaction. Any terms, conditions and opinions contained herein may have been obtained from various sources and neither DBS nor any of their respective directors or employees (collectively the "DBS Group") make any warranty, expressed or implied, as to its accuracy or completeness and thus assume no responsibility of it. The information herein may be subject to further revision, verification and updating and DBS Group undertakes no responsibility thereof.
All figures and amounts stated are for illustration purposes only and shall not bind DBS Group. This publication does not have regard to the specific investment objectives, financial situation or particular needs of any specific person. Before entering into any transaction to purchase any product mentioned in this publication, you should take steps to ensure that you understand the transaction and has made an independent assessment of the appropriateness of the transaction in light of your own objectives and circumstances. In particular, you should read all the relevant documentation pertaining to the product and may wish to seek advice from a financial or other professional adviser or make such independent investigations as you consider necessary or appropriate for such purposes. If you choose not to do so, you should consider carefully whether any product mentioned in this publication is suitable for you. DBS Group does not act as an adviser and assumes no fiduciary responsibility or liability for any consequences, financial or otherwise, arising from any arrangement or entrance into any transaction in reliance on the information contained herein. In order to build your own independent analysis of any transaction and its consequences, you should consult your own independent financial, accounting, tax, legal or other competent professional advisors as you deem appropriate to ensure that any assessment you make is suitable for you in light of your own financial, accounting, tax, and legal constraints and objectives without relying in any way on DBS Group or any position which DBS Group might have expressed in this document or orally to you in the discussion.
If this publication has been distributed by electronic transmission, such as e-mail, then such transmission cannot be guaranteed to be secure or error-free as information could be intercepted, corrupted, lost, destroyed, arrive late or incomplete, or contain viruses. The sender therefore does not accept liability for any errors or omissions in the contents of the Information, which may arise as a result of electronic transmission. If verification is required, please request for a hard-copy version.
This publication is not directed to, or intended for distribution to or use by, any person or entity who is a citizen or resident of or located in any locality, state, country or other jurisdiction where such distribution, publication, availability or use would be contrary to law or regulation.

Singapore: This publication is distributed by DBS Bank Ltd (Company Regn. No. 196800306E) ("DBS") which is an Exempt Financial Adviser as defined in the Financial Advisers Act and regulated by the Monetary Authority of Singapore (the "MAS").