Singapore, Malaysia, and Vietnam may find themselves labelled as currency manipulators for the second time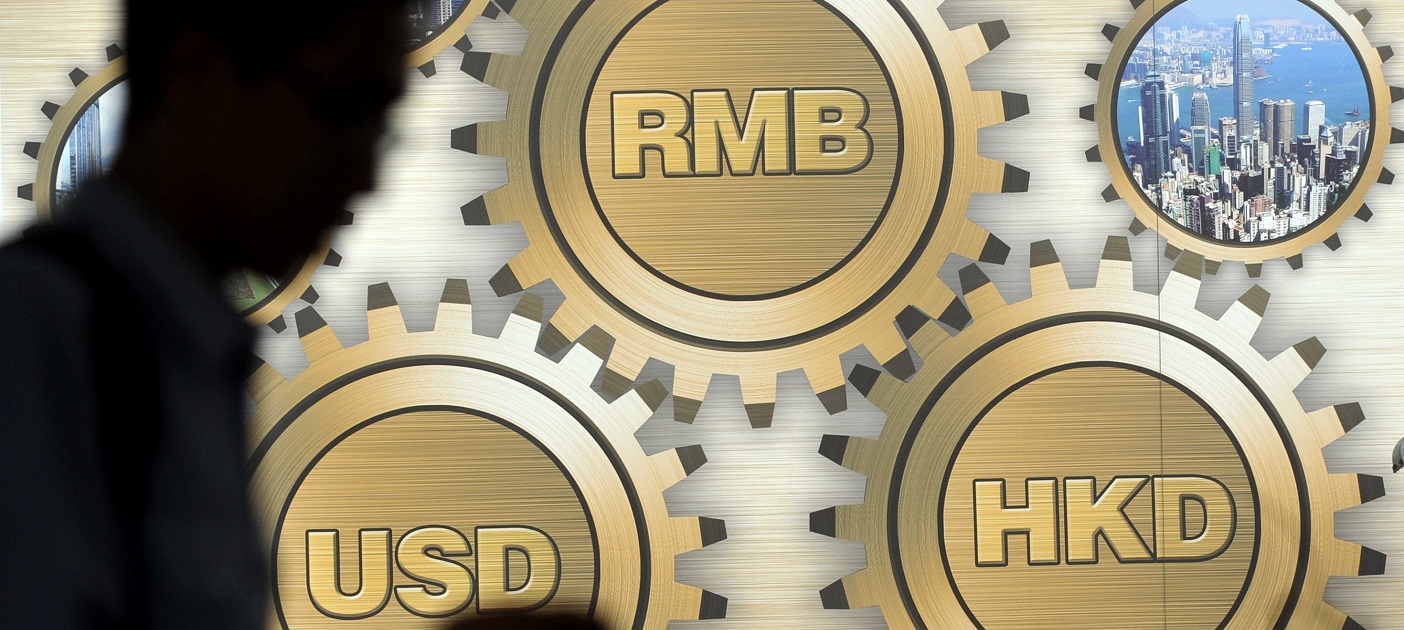 Photo credit: AFP Photo
Market news selected by the DBS Chief Investment Office


Asia is bracing for the latest US Treasury report on foreign currency manipulators, coming in the middle of a trade war that shows no sign of ending.
The twice-yearly report is due in coming weeks and will likely see the return of Singapore, Malaysia, and Vietnam on the watchlist. The three Southeast Asian nations were cited in the May report for the first time, and the Treasury says it keeps newcomers on the list for at least two straight reports. China – which was formally labelled a currency manipulator in August – Japan, and South Korea were the other Asian economies cited at the time.
For China, dynamics around trade negotiations with the US may influence whether the nation retains its "currency manipulator" label. Both countries appear to have agreed on a "phase one" deal for now, though Chinese officials have yet to confirm any agreement. Here is a look at how some of the countries stack up against the Treasury's criteria:
Singapore: The city state found its place on the watchlist in May for its massive Current Account surplus of almost 18% of GDP and intervention in the foreign exchange market.
Unlike other central banks, the Monetary Authority of Singapore (MAS) conducts policy by intervening in the foreign currency market rather than setting interest rates. And it has made it clear that the intervention is to keep inflation under control, not to manipulate the currency for export advantage.
The central bank has pledged more transparency in its foreign exchange purchases, a move lauded by the Treasury in its last report.
Malaysia: Malaysia was cited for its USD27b goods surplus with the US and a Current Account balance that squeaked just above the 2% mark. The trade surplus with the US does not appear to have shown much improvement, given that its year-to-date tally earlier this month is about unchanged from the same period in 2018. On the Current Account, the surplus has widened since the Treasury's May report, reaching 3.06% of GDP in the second quarter.
Vietnam: What saved Vietnam from violations in all three categories in May was the Treasury's interpretation that foreign exchange intervention was made in both directions in order to better link the Vietnamese dong to the greenback, and that there was "reasonable rationale" for rebuilding inadequate reserves. Analysts see that patience running out for the next report, especially with Vietnam exceeding both of the other two thresholds.
Rest of Asia: Thailand, which successfully dodged the watchlist in May's report, could find itself in the crosshairs this time as its trade surplus with the US in the 12 months through August nears USD20b and its Current Account surplus remains above the 2% threshold.
Japan is likely to be flagged on two of three violations again – a goods trade surplus with the US that has already climbed to more than USD48b so far this year, and a large Current Account balance. In its latest monthly report on the issue, Japan maintains that it is still not intervening in the foreign exchange market. – Bloomberg News.
The US Dollar Index (DXY) slipped 0.04% to 97.491 on Wednesday (23 October), the pound rose 0.31% to USD1.2912, the euro gained 0.04% to USD1.1130, and the Japanese yen weakened 0.18% to 108.69 per dollar.
Note: All views expressed are current as at the stated date of publication

GENERAL DISCLOSURE/DISCLAIMER
This information herein is published by DBS Bank Ltd. ("DBS Bank") and is for information only. This publication is intended for DBS Bank and its subsidiaries or affiliates (collectively "DBS") and clients to whom it has been delivered and may not be reproduced, transmitted or communicated to any other person without the prior written permission of DBS Bank.
This publication is not and does not constitute or form part of any offer, recommendation, invitation or solicitation to you to subscribe to or to enter into any transaction as described, nor is it calculated to invite or permit the making of offers to the public to subscribe to or enter into any transaction for cash or other consideration and should not be viewed as such.
The information herein may be incomplete or condensed and it may not include a number of terms and provisions nor does it identify or define all or any of the risks associated to any actual transaction. Any terms, conditions and opinions contained herein may have been obtained from various sources and neither DBS nor any of their respective directors or employees (collectively the "DBS Group") make any warranty, expressed or implied, as to its accuracy or completeness and thus assume no responsibility of it. The information herein may be subject to further revision, verification and updating and DBS Group undertakes no responsibility thereof.
All figures and amounts stated are for illustration purposes only and shall not bind DBS Group. This publication does not have regard to the specific investment objectives, financial situation or particular needs of any specific person. Before entering into any transaction to purchase any product mentioned in this publication, you should take steps to ensure that you understand the transaction and has made an independent assessment of the appropriateness of the transaction in light of your own objectives and circumstances. In particular, you should read all the relevant documentation pertaining to the product and may wish to seek advice from a financial or other professional adviser or make such independent investigations as you consider necessary or appropriate for such purposes. If you choose not to do so, you should consider carefully whether any product mentioned in this publication is suitable for you. DBS Group does not act as an adviser and assumes no fiduciary responsibility or liability for any consequences, financial or otherwise, arising from any arrangement or entrance into any transaction in reliance on the information contained herein. In order to build your own independent analysis of any transaction and its consequences, you should consult your own independent financial, accounting, tax, legal or other competent professional advisors as you deem appropriate to ensure that any assessment you make is suitable for you in light of your own financial, accounting, tax, and legal constraints and objectives without relying in any way on DBS Group or any position which DBS Group might have expressed in this document or orally to you in the discussion.
If this publication has been distributed by electronic transmission, such as e-mail, then such transmission cannot be guaranteed to be secure or error-free as information could be intercepted, corrupted, lost, destroyed, arrive late or incomplete, or contain viruses. The sender therefore does not accept liability for any errors or omissions in the contents of the Information, which may arise as a result of electronic transmission. If verification is required, please request for a hard-copy version.
This publication is not directed to, or intended for distribution to or use by, any person or entity who is a citizen or resident of or located in any locality, state, country or other jurisdiction where such distribution, publication, availability or use would be contrary to law or regulation.

Singapore: This publication is distributed by DBS Bank Ltd (Company Regn. No. 196800306E) ("DBS") which is an Exempt Financial Adviser as defined in the Financial Advisers Act and regulated by the Monetary Authority of Singapore (the "MAS").