While derailed by a host of negatives, the rally may be set to regain momentum on earnings and GDP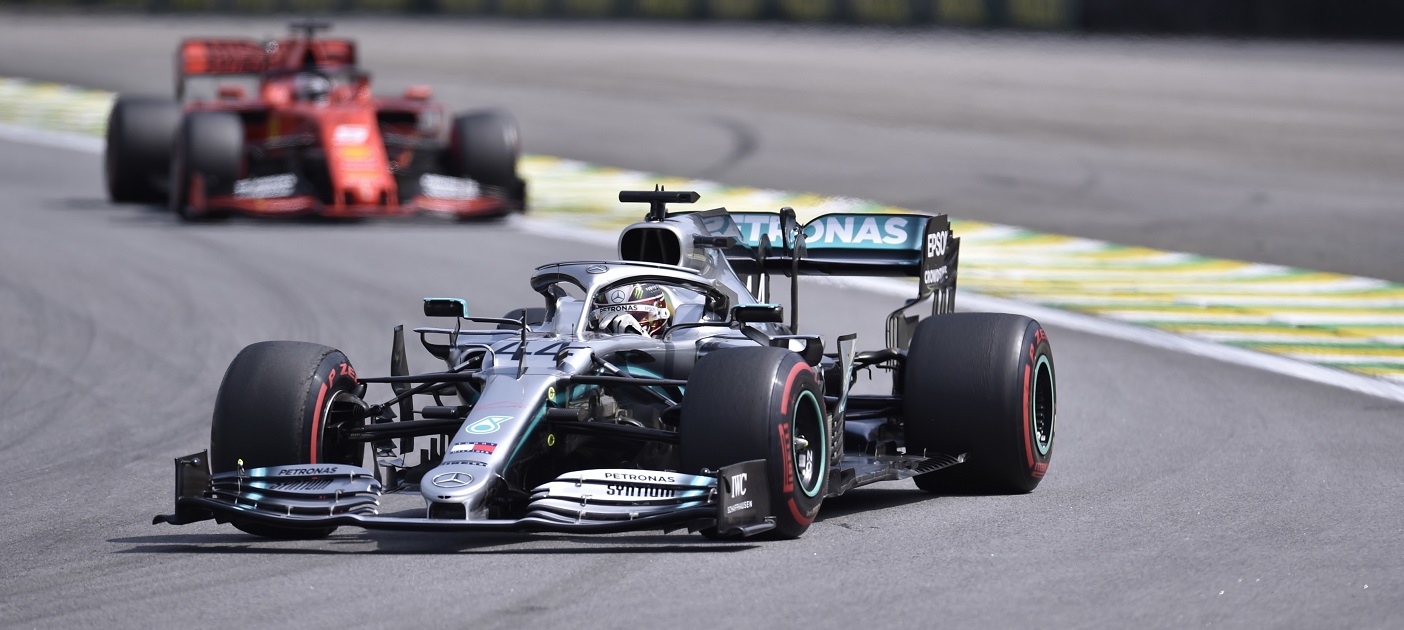 Photo credit: AFP Photo
Market news selected by the DBS Chief Investment Office



REST OF ASIA
Knocked off course by a host of negatives, the Philippine stock rally may be set to regain momentum into year-end on improvement in the domestic economy and corporate profits.
The Philippine Stock Exchange Index (PSEi) has breached the 8,000 mark 13 times this year only to fall back through, hurt by factors including the US-China trade war and the MSCI's index rebalancing. But holiday spending combined with cooling inflation, a stronger peso, and a gross domestic product boost from increased state spending provide reasons to be hopeful, investors say.
"We could still see a Santa Claus rally," a fund manager. There is a "stronger possibility" for the PSEi to reach 8,400 given good third-quarter earnings and "building anticipation that the last quarter could even be better," he said.
Earnings per share of companies in the benchmark index grew 22.6% in July to September, picking up the pace from 16.7% and 13.5% in the preceding two quarters, said an analyst.
The benchmark gauge has slumped 3.5% from its recent peak of 8,216.68 on 5 November, as overseas investors were net sellers for eight straight days. The selloff should taper as international investors complete adjustments related to the MSCI's increased weighting of mainland China shares at the expense of other markets, said a researcher. – Bloomberg News.
Australia stocks were lower on Monday (18 November) morning with the S&P/ASX 200 Index down 0.27% to 6,775.50. The benchmark climbed 0.87% to 6,765.10 on Friday.
South Korea's Kospi Index added 0.06% to 2,163.46 at the open on Monday. It rose 1.07% to 2,162.18 the previous session.
The Taiwan Stock Exchange Weighted Index gained 0.66% to 11,525.60.



MAINLAND CHINA & HONG KONG
China's central bank said it will "increase counter-cyclical adjustment" to ward off downward pressure on the economy, while staying vigilant on the possibility of expectations that inflation may spread.
The economy faces greater difficulties as investment growth slows and industrial production remains sluggish, the People's Bank of China (PBOC) said in its third quarter monetary policy report released Saturday (16 November). The central bank highlighted an increase in challenges from the previous report in August and renewed its concern on inflation risks.
"It should be noted that the current external environment is complex, the economy is under rising downward pressure, and some businesses are faced with operating difficulties," the PBOC said.
The report signals that the central bank faces limited scope for policy manoeuvres despite the increasing economic risks. The PBOC will remain committed to a targeted, constrained approach toward easing. It repeated an earlier pledge to continue to cut the amount of money banks need to put aside as reserves to ease credit.
Monetary policy will "properly handle the short-term pressure", making sure not to offer excessive funding, while keeping an eye on the risk of expectations that inflation may spread, the report said.
China's consumer price index rose to a seven-year high of 3.8% in October and could continue to climb on the high pork prices. The situation "must be drawn to attention and properly handled", since it can affect people's cost of living, the PBOC said, adding that it expects inflation pressure to gradually decline in the second half of next year. – Bloomberg News.
The Shanghai Composite Index fell 0.64% to 2,891.34 on Friday. The Hang Seng Index was little changed at 26,326.66.
Note: All views expressed are current as at the stated date of publication

GENERAL DISCLOSURE/DISCLAIMER
This information herein is published by DBS Bank Ltd. ("DBS Bank") and is for information only. This publication is intended for DBS Bank and its subsidiaries or affiliates (collectively "DBS") and clients to whom it has been delivered and may not be reproduced, transmitted or communicated to any other person without the prior written permission of DBS Bank.
This publication is not and does not constitute or form part of any offer, recommendation, invitation or solicitation to you to subscribe to or to enter into any transaction as described, nor is it calculated to invite or permit the making of offers to the public to subscribe to or enter into any transaction for cash or other consideration and should not be viewed as such.
The information herein may be incomplete or condensed and it may not include a number of terms and provisions nor does it identify or define all or any of the risks associated to any actual transaction. Any terms, conditions and opinions contained herein may have been obtained from various sources and neither DBS nor any of their respective directors or employees (collectively the "DBS Group") make any warranty, expressed or implied, as to its accuracy or completeness and thus assume no responsibility of it. The information herein may be subject to further revision, verification and updating and DBS Group undertakes no responsibility thereof.
All figures and amounts stated are for illustration purposes only and shall not bind DBS Group. This publication does not have regard to the specific investment objectives, financial situation or particular needs of any specific person. Before entering into any transaction to purchase any product mentioned in this publication, you should take steps to ensure that you understand the transaction and has made an independent assessment of the appropriateness of the transaction in light of your own objectives and circumstances. In particular, you should read all the relevant documentation pertaining to the product and may wish to seek advice from a financial or other professional adviser or make such independent investigations as you consider necessary or appropriate for such purposes. If you choose not to do so, you should consider carefully whether any product mentioned in this publication is suitable for you. DBS Group does not act as an adviser and assumes no fiduciary responsibility or liability for any consequences, financial or otherwise, arising from any arrangement or entrance into any transaction in reliance on the information contained herein. In order to build your own independent analysis of any transaction and its consequences, you should consult your own independent financial, accounting, tax, legal or other competent professional advisors as you deem appropriate to ensure that any assessment you make is suitable for you in light of your own financial, accounting, tax, and legal constraints and objectives without relying in any way on DBS Group or any position which DBS Group might have expressed in this document or orally to you in the discussion.
If this publication has been distributed by electronic transmission, such as e-mail, then such transmission cannot be guaranteed to be secure or error-free as information could be intercepted, corrupted, lost, destroyed, arrive late or incomplete, or contain viruses. The sender therefore does not accept liability for any errors or omissions in the contents of the Information, which may arise as a result of electronic transmission. If verification is required, please request for a hard-copy version.
This publication is not directed to, or intended for distribution to or use by, any person or entity who is a citizen or resident of or located in any locality, state, country or other jurisdiction where such distribution, publication, availability or use would be contrary to law or regulation.

Singapore: This publication is distributed by DBS Bank Ltd (Company Regn. No. 196800306E) ("DBS") which is an Exempt Financial Adviser as defined in the Financial Advisers Act and regulated by the Monetary Authority of Singapore (the "MAS").