US stocks edge higher to fresh records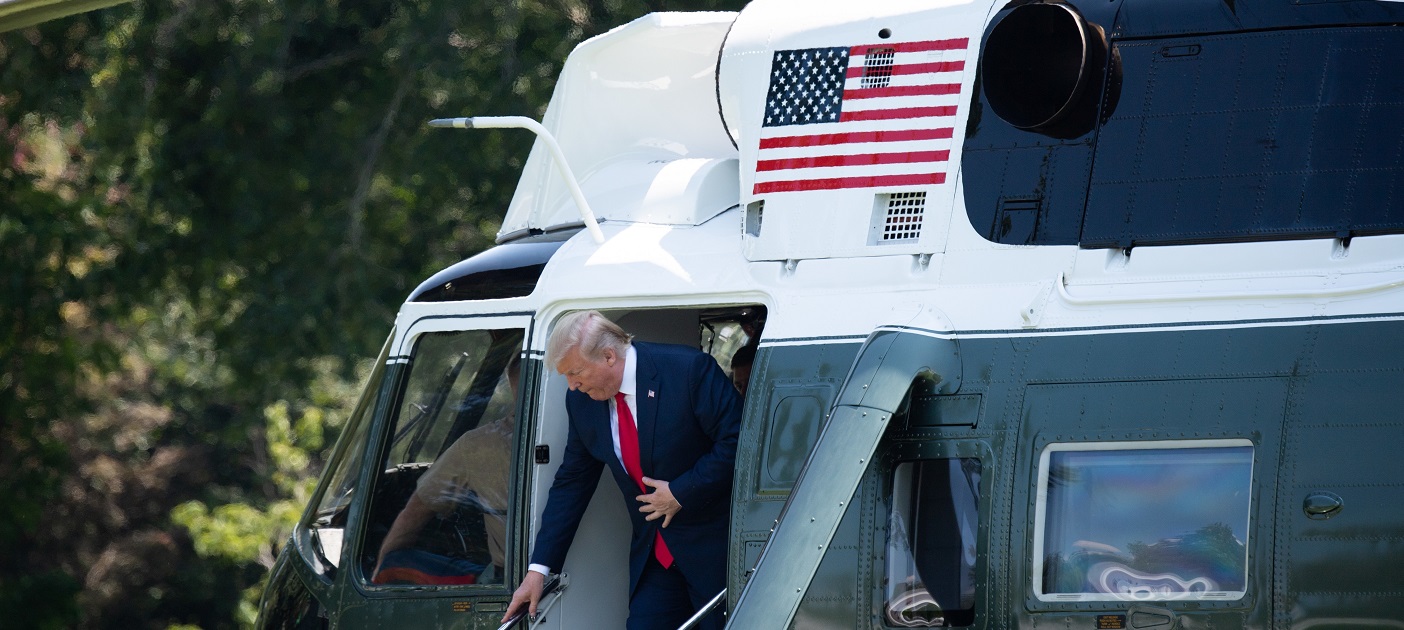 Photo credit: AFP Photo
Market news selected by the DBS Chief Investment Office



US
Federal Reserve Chairman Jerome Powell met with US President Donald Trump and Treasury Secretary Steven Mnuchin Monday (18 November) to discuss the economy, marking a second face-to-face sit-down this year amid relentless White House criticism of the US central bank.
Powell's comments "were consistent with his remarks at his congressional hearings last week (ended 15 November)," the Fed said in a statement released after the meeting at the White House, adding that the gathering was at the president's invitation.
The meeting comes amid a steady stream of criticism of the Fed by Trump as the president makes his economic record the centre of his bid for re-election next year. His attacks, including an August tweet asking "Who is our bigger enemy, Jay Powell or Chairman Xi?", referring to China's president, have shattered a decades-long White House tradition of avoiding public comment on monetary policy out of respect for the Fed's independence.
Trump subsequently tweeted that they had a "very good and cordial meeting" and had discussed a range of issues including "interest rates, negative interest, low inflation, easing, Dollar strength and its effect on manufacturing, trade with China, European Union and others, etc."
Powell last week called the US economy a "star" performer and voiced solid confidence that its record expansion will stay on track. He and other Fed officials have consistently said that European or Japan-style negative interest rates would not be appropriate in the US. The chairman's remarks on the economy reinforced a sense that officials judge they have done enough to keep the economy on track after three rate cuts this year, and monetary policy is now on a prolonged hold as long as the outlook remains favourable.
The S&P 500, Dow Jones Industrial Average, and Nasdaq Composite indices all fluctuated throughout Monday, but ended up eking out a gain. Defensive shares such as Consumer Staples and Utilities performed best. Word that White House would extend a license to allow US companies to do business with Chinese telecom firm Huawei Technologies Co Ltd competed with reports that said Beijing was sceptical about reaching a broad deal anytime soon.
US equities are showing their sensitivity to any developments on trade after months of closely followed negotiations. Monday's records extended gains from last week, when White House economic adviser Larry Kudlow's had said that US-China talks were nearing the final stages. – Bloomberg News.
The S&P 500 rose 0.05% to 3,122.03. Both the Dow and the Nasdaq Composite gained 0.11% to 28,036.22 and 8,549.94, respectively.




JAPAN
Masayoshi Son, after backing start-ups around the world, is engineering a complex deal on his home turf to create a national champion that can more effectively compete with global rivals like Google and Amazon.com Inc.
Son's SoftBank Group Corporation plans to combine its Yahoo Japan Internet business with Line Corporation in a deal that values the country's leading messaging service at USD11.5b. SoftBank and South Korea's Naver Corporation will take Line private and then fold Line and Yahoo Japan into a new joint venture. The deal requires shareholder approvals and is scheduled to close by October 2020.
The two companies said the combination is driven by a sense of crisis that global giants are increasing their grip on the technology industry and countries like Japan risk falling behind. Together, Line and Yahoo Japan, which now operates as Z Holdings Corporation, will be able to share engineering resources, access broader sets of data and invest more in areas like artificial intelligence, the chief executive officers (CEOs) said in a Tokyo press conference.
"The Internet industry often operates on the winner-takes-all principle and the strong only get stronger," said Line co-CEO Takeshi Idezawa. "Even combined, our market capital, business scale, and research and development expenditures are dwarfed by the global technology giants."
At the event, the CEOs gave unusual emphasis to their corporate vulnerabilities and the incumbent risks for Japanese consumers, perhaps to pre-empt government scrutiny of a deal that will combine two of the country's largest internet companies. The chiefs said they need to join forces to mount a serious challenge to much larger rivals from the US and China. – Bloomberg News.
The Nikkei 225 Index fell 0.22% to 23,364.48 on Tuesday (19 November) morning. The benchmark rose 0.49% 23,416.76 the previous session.



EUROPE
Germany's economy will probably stagnate in the fourth quarter, the Bundesbank predicted, signalling that while the nation has averted a recession, there is little sign of a rebound any time soon.
There are cautious signs the country's manufacturing slump could be easing, according to the central bank's monthly report. Domestic demand should also continue to provide support, even as the "significant downturn" starts to impact the still-robust labour market.
"The weak phase of the German economy is expected to extend into the final quarter of the year," the Bundesbank said Monday (18 November). "But it will probably not worsen significantly. From today's perspective, total output could just about stagnate."
Europe's largest economy reported a surprise expansion in the third quarter, dodging what would have been its first recession in six years. That does not change the fact that the country is going through a torrid period sparked by global trade tensions and geopolitical uncertainty that has turned it from the Euro Area's traditional growth engine into a source of weakness.
The Bundesbank highlighted some promising signs of stabilisation: Manufacturers' business expectations have improved and order inflows have been constant in the previous months, helping rein in spill overs from export-reliant industries to domestic demand.
Private consumption should continue to bolster economic growth in the fourth quarter thanks to a strong labour market and rising wages, while expansionary fiscal policy should also provide a boost.
"For the most part, the economy probably trod water in the second half of the year," the Bundesbank said. "There's currently no reason to fear Germany will slide into a recession." – Bloomberg News.
The Stoxx Europe 600 Index closed little changed at 405.99 on Monday.
Note: All views expressed are current as at the stated date of publication

GENERAL DISCLOSURE/DISCLAIMER
This information herein is published by DBS Bank Ltd. ("DBS Bank") and is for information only. This publication is intended for DBS Bank and its subsidiaries or affiliates (collectively "DBS") and clients to whom it has been delivered and may not be reproduced, transmitted or communicated to any other person without the prior written permission of DBS Bank.
This publication is not and does not constitute or form part of any offer, recommendation, invitation or solicitation to you to subscribe to or to enter into any transaction as described, nor is it calculated to invite or permit the making of offers to the public to subscribe to or enter into any transaction for cash or other consideration and should not be viewed as such.
The information herein may be incomplete or condensed and it may not include a number of terms and provisions nor does it identify or define all or any of the risks associated to any actual transaction. Any terms, conditions and opinions contained herein may have been obtained from various sources and neither DBS nor any of their respective directors or employees (collectively the "DBS Group") make any warranty, expressed or implied, as to its accuracy or completeness and thus assume no responsibility of it. The information herein may be subject to further revision, verification and updating and DBS Group undertakes no responsibility thereof.
All figures and amounts stated are for illustration purposes only and shall not bind DBS Group. This publication does not have regard to the specific investment objectives, financial situation or particular needs of any specific person. Before entering into any transaction to purchase any product mentioned in this publication, you should take steps to ensure that you understand the transaction and has made an independent assessment of the appropriateness of the transaction in light of your own objectives and circumstances. In particular, you should read all the relevant documentation pertaining to the product and may wish to seek advice from a financial or other professional adviser or make such independent investigations as you consider necessary or appropriate for such purposes. If you choose not to do so, you should consider carefully whether any product mentioned in this publication is suitable for you. DBS Group does not act as an adviser and assumes no fiduciary responsibility or liability for any consequences, financial or otherwise, arising from any arrangement or entrance into any transaction in reliance on the information contained herein. In order to build your own independent analysis of any transaction and its consequences, you should consult your own independent financial, accounting, tax, legal or other competent professional advisors as you deem appropriate to ensure that any assessment you make is suitable for you in light of your own financial, accounting, tax, and legal constraints and objectives without relying in any way on DBS Group or any position which DBS Group might have expressed in this document or orally to you in the discussion.
If this publication has been distributed by electronic transmission, such as e-mail, then such transmission cannot be guaranteed to be secure or error-free as information could be intercepted, corrupted, lost, destroyed, arrive late or incomplete, or contain viruses. The sender therefore does not accept liability for any errors or omissions in the contents of the Information, which may arise as a result of electronic transmission. If verification is required, please request for a hard-copy version.
This publication is not directed to, or intended for distribution to or use by, any person or entity who is a citizen or resident of or located in any locality, state, country or other jurisdiction where such distribution, publication, availability or use would be contrary to law or regulation.

Singapore: This publication is distributed by DBS Bank Ltd (Company Regn. No. 196800306E) ("DBS") which is an Exempt Financial Adviser as defined in the Financial Advisers Act and regulated by the Monetary Authority of Singapore (the "MAS").